Oct 26, 2018
People like me who cannot drink much but enjoy the sweeter drinks often find joy in cocktails, and I am a fan of the Cocktail Partner brand for their variation of flavours that are easy to drink and is relatively low in alcohol content.
I saw this in the supermarket while I was talking around town the other day. Halloween season is here, so it is time for orange, purple and green products. This vanilla melon was one of them, so I got a drink in my hand for my afternoon walk.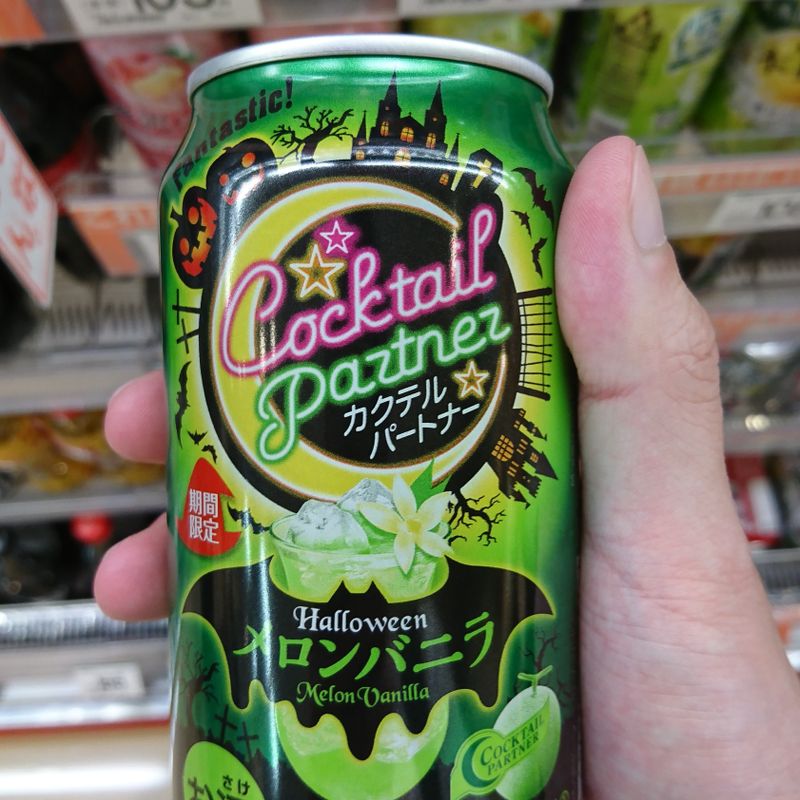 The flavour was, well, an even sweeter version of melon soda with a hint of alcohol. It was too sweet even for my sweet tooth. With that said, my point was just to have a drink in hand, and 108 yen was more than reasonable. With halloween parties coming soon, this will be a great product to enjoy while I'm out in costume!

---