Apr 19, 2019
Supermarkets can be cheap or expensive, so it is crucial to find a trustworthy supermarket that will always give you good prices. A good way to see and remember which supermarket is good would be to check out their cheapest beansprouts.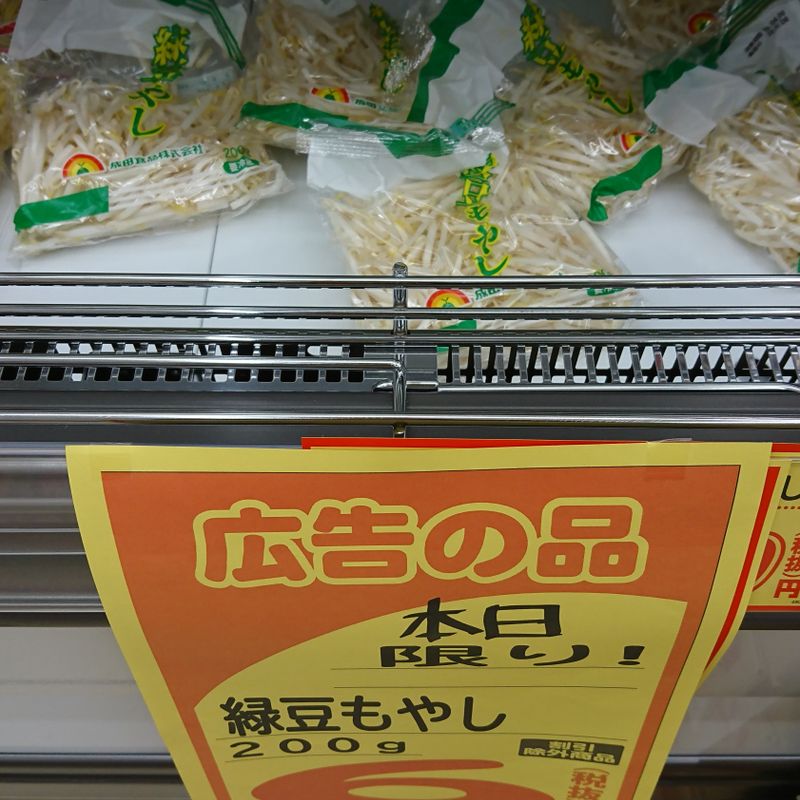 For cheap supermarkets, their cheapest offers are often 9 yen for 200 grams regularly or on sale dates. 19 yen would be average. On the high end, the cost of beansprouts can get to 35 yen for 200 grams.
Of course, better beansprouts would be even more expensive, but forget about those and based your price-checking on the cheap beansprouts. This has yet to fail me.

---