Feb 2, 2017
To be frank, I can't really afford the 3000yen plus sushi offered at Tsukiji, but it doesn't stop me from walking around the area, enjoying the atmosphere that is the world-known fish market.
One of my favourite seafood is oysters, and as much as I love them raw, they have their health risks and are difficult to come by in Japan. The next best thing, however, can easily be found right in the market.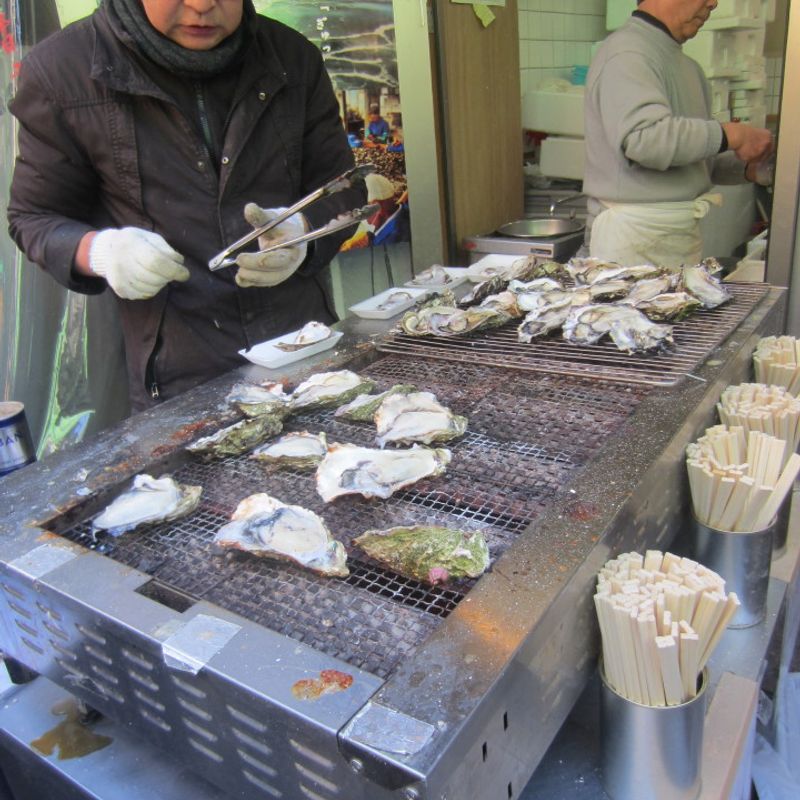 For about 450yen, you can snatch yourself a hearty grilled oyster that is cracked open and cooked right in front of you. Pick up the chopsticks and you got an awesome snack to go (even though you might want to eat there so it's easier to throw the garbage away afterward).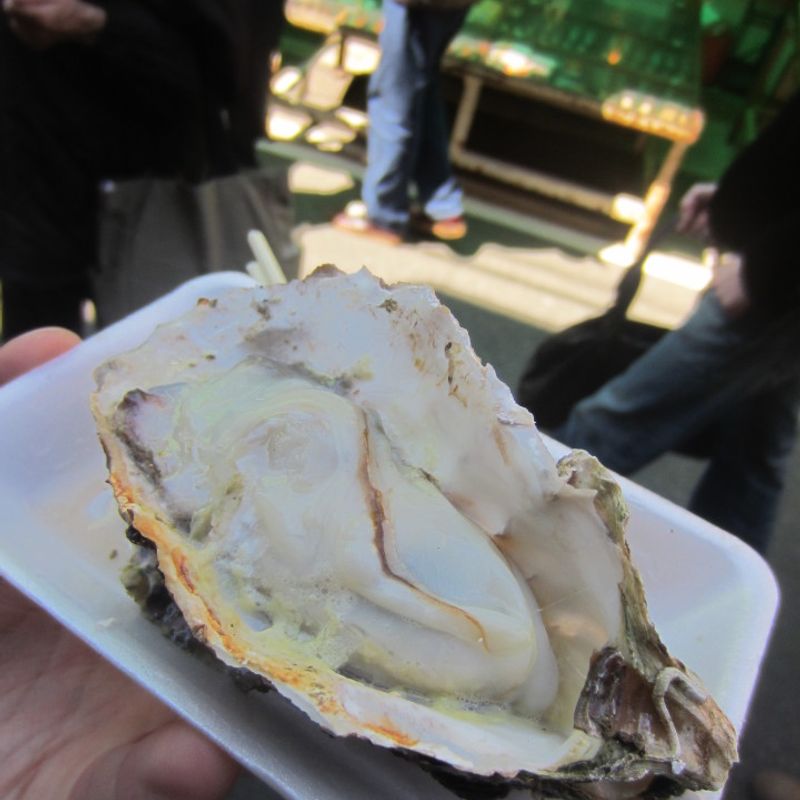 The jumbo oyster is very satisfying, and you can taste the flavour as it is, without other added ingredients or seasonings. And the best part? No line up!
-----------------------------------------
Follow for more everyday magic I encounter in Japan!

---