I fell right into this bottomless pit soon after I arrived to Japan. The snacks, and by snacks, I'm referring to the junk food, are delicious. Japanese potato chips, caramel corn, pocky, and oh so many more that I couldn't stop enjoying even when I used to buy them from import stores back in Canada.
But now that I'm in Japan, I see all those seasonal time-limited flavours, and there's that voice in my head that goes "if I don't try it, I'd never know what it tastes like!" For only 90yen-ish a bag, I find myself purchase one after another whenever a new flavour is introduced, before I even finish the stock that's already at home.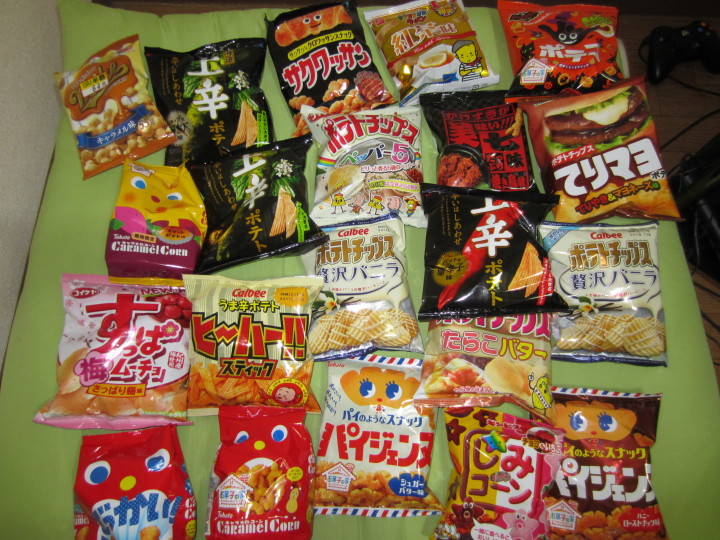 And my stock often ends up like this.

It's a guilty pleasure that I can always open a new bag of snack, not knowing what it'll taste like. The excitement to finding out how the taste matches the expectations I got from its package is the biggest reason I can't stop. To fulfill the curiosity is even more important than fulfill my stomach with tasty (unhealthy) snacks. I do finish them all eventually and none goes to waste (except for that one flavour that was an utter disaster and I had to surrender. I'll save that story for another post).
At least this addiction is much more affordable than other ones I could have picked up, like pachiko, haha.
-----------------------------------------
Follow for more everyday magic I encounter in Japan!