Jun 14, 2018
During a trip to Shizuoka to visit a friend, my friend invited me to his house. It has been a couple of years since I last saw him before he moved, so it was a great opportunity to catch up and chat. An hour into our chat, he suddenly stood up from his sofa and said:

"Where are my manners? You must be thirsty." and he walked towards the kitchen.

He came back with a little tea pot and two small cups, and he proceeded to fill the cups up.

"Green tea, huh? Knowing you, I was expecting beer or plum wine. Since when did you get into drinking tea, not to mention, hot tea during Spring."

"Only after I moved here."

"To Shizuoka?"

Until he explained it to me, I didn't realize that Shizuoka is a region with a large production of green tea. That role and the image of green tea in my head have always been associated with Uji, the district in Kyoto that seems to dominate most green tea related products in Japan.

Then it hits me that I did in fact see a lot of green tea and green tea infused products from the station to his house: green tea ice-cream, green tea soba (buckwheat noodles), green tea dorayaki (red beans pancake)…… that's true. I did see a lot of products of or related to the green leaves everywhere in town.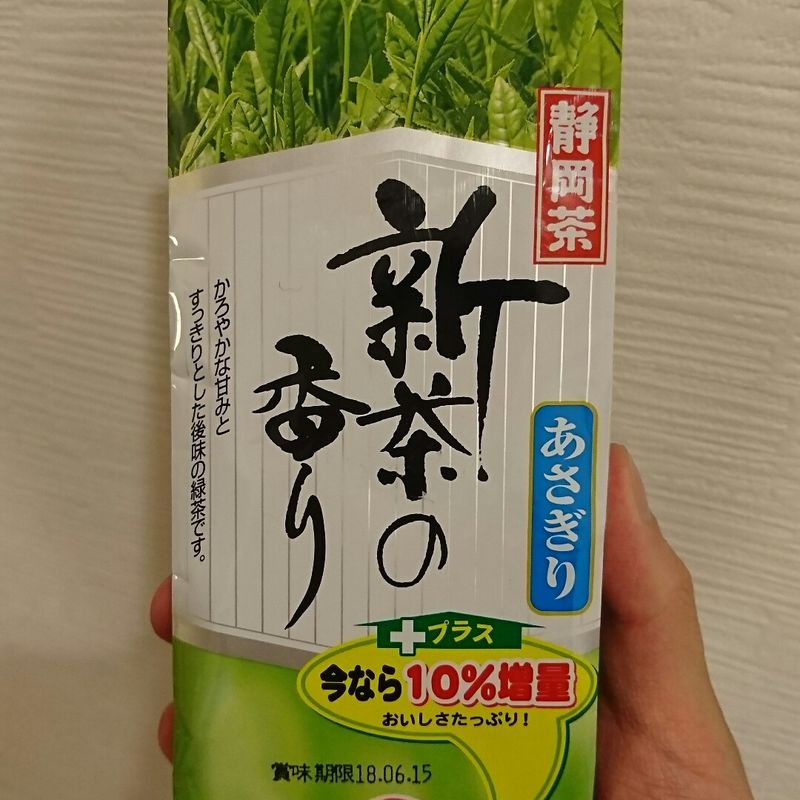 With a little impromptu research (aka. Googling), I learned that Shizuoka produces 40% of the green tea in Japan! Where have my eyes been looking at this whole time? I suppose that is the influence of marketing and presumption that I only thought of Uji when I thought of green tea.

I tasted the tea that he served, and boy, it definitely is nothing less than anything I have tasted in Kyoto by any means. In fact, I felt that the Shizuoka green tea had a unique sense of freshness to it. The warmth from the drink smoothed my throat as our catching up continued.

My friend told me that his new fondness for the local green tea has replaced his less healthy choices of daily beverages. In fact, the electrical hot water pot in the kitchen is now regularly set at 70 degrees Celsius (the lowest setting) because it is the best in bringing out the flavor of the green tea, as well as making sure that it does not burn his tongue.

After another few hours of catching up and a nice dinner (which we had beer after all), he walked me back to the station and recommended me to pick up some green tea chocolate and traditional Japanese sweets as souvenir for my colleagues. I took his suggestion and bought some reasonably-priced green tea for myself too. That was my first experience with the green tea from Shizuoka, and I do wish that more people will know about it. It is less-known, but it definitely doesn't lose to its other green tea neighbors in any way.

This post is supported by Shizuoka Green Tea Guide, one of City-Cost's Supporters helping City-Cost bloggers to enjoy life in Japan and engage in new experiences.



---