Dec 1, 2017
Ra-ou is one of the top quality brands when it comes to both packaged instant noodles and cup noodles. With their non-fried noodles that come out smooth and silky without the usual grease, they are great choices for a quick simple meal.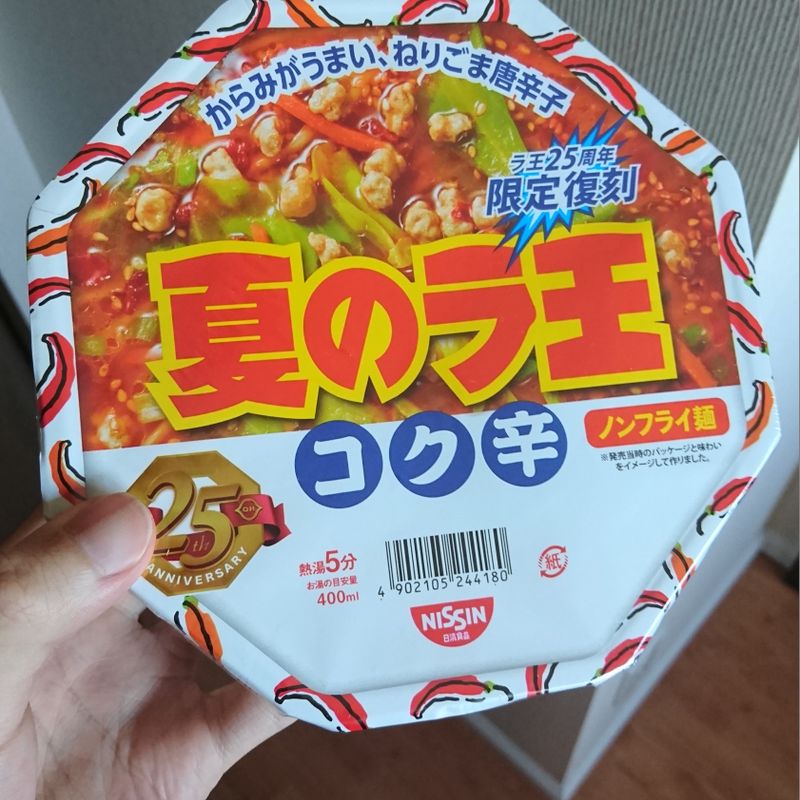 To celebrate their 25th anniversary, the brand decided to re-release one of their old production with a limited run: the Summer Ra-Ou cup noodle!
For some reason, Japanese people think spicy is perfect for summer, so this product was released around the summer months. I snatch As theed and kept one so I could give it a try. The cover says "rich and spicy: the flavours of chilli pepper and sesame", and I'm a fan of all the words above.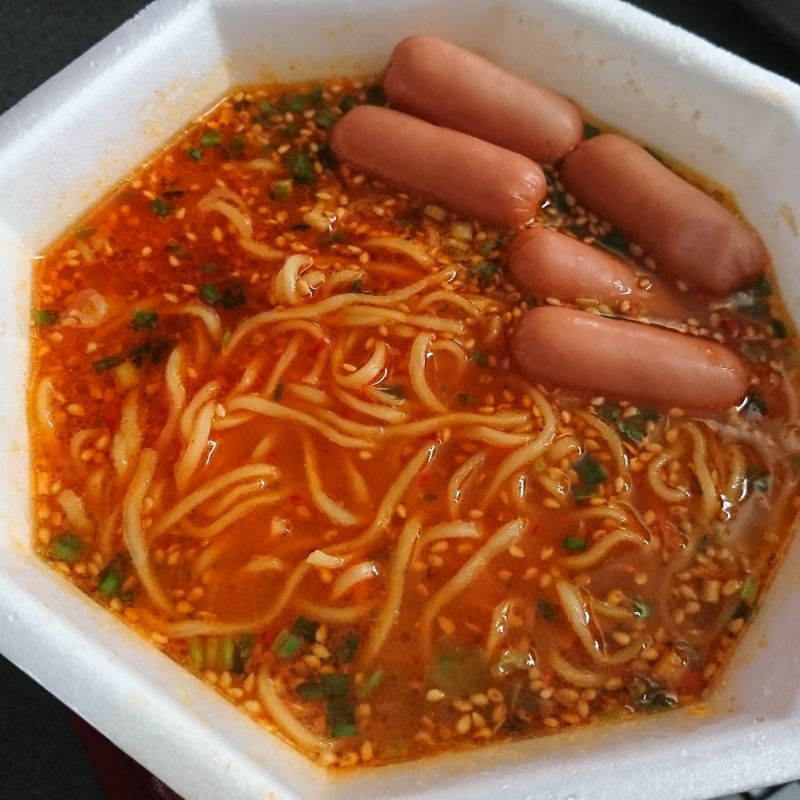 I added a few sausages just to make my lunch less sad-looking, and they went well with the noodles. The sesame taste is definitely there and spread in my mouth once I tasted the soup. Spiciness, however, was lacking considering how beautifully red the soup looked, but it was delicious nonetheless and nothing some extra chilli pepper can't help with.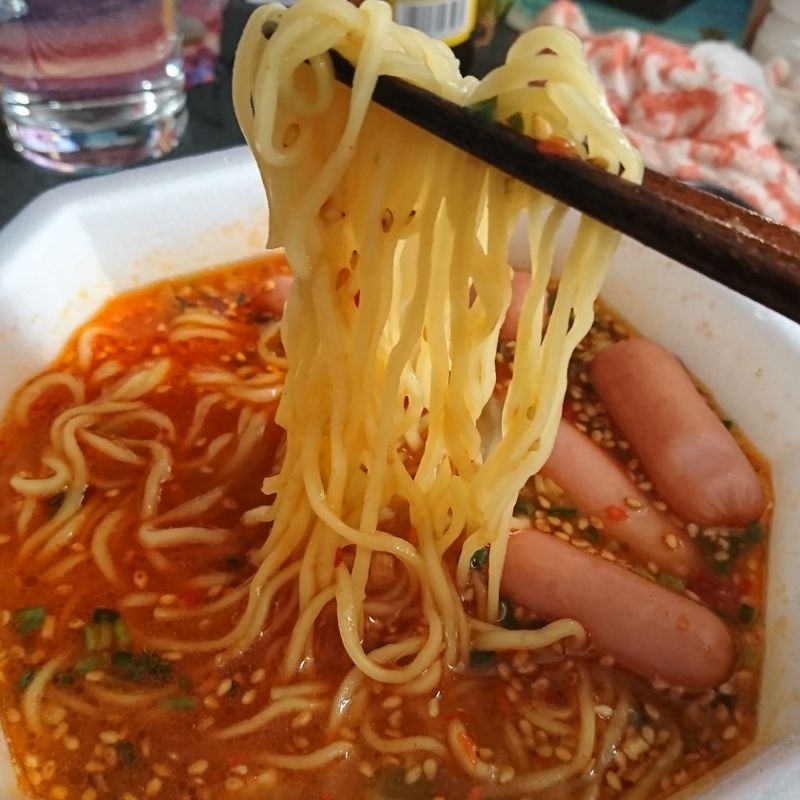 Most importantly, the smooth noodles matched the rich soup really well, and I finished everything in no time.
This cup noodle is a definite-pick-up, if you can still find them around. The good news is that if you do see them, they'd probably be in discounted racks due to the season, so pick them up and stock them!

---
2 Comments
seriously raou is the king of instant noodles!

@edthethe Yea! Their tonkotsu is the bomb especially when you slightly undercook the noodles for the katamen effect!