Jan 11, 2019
Walking around some gaming arcades, you might find this Dynamic Visual Acuity machine. Put in 100yen and you get about 1-2mins of the buttons lighting up randomly, and you only have a split of a second to hit it before it goes away.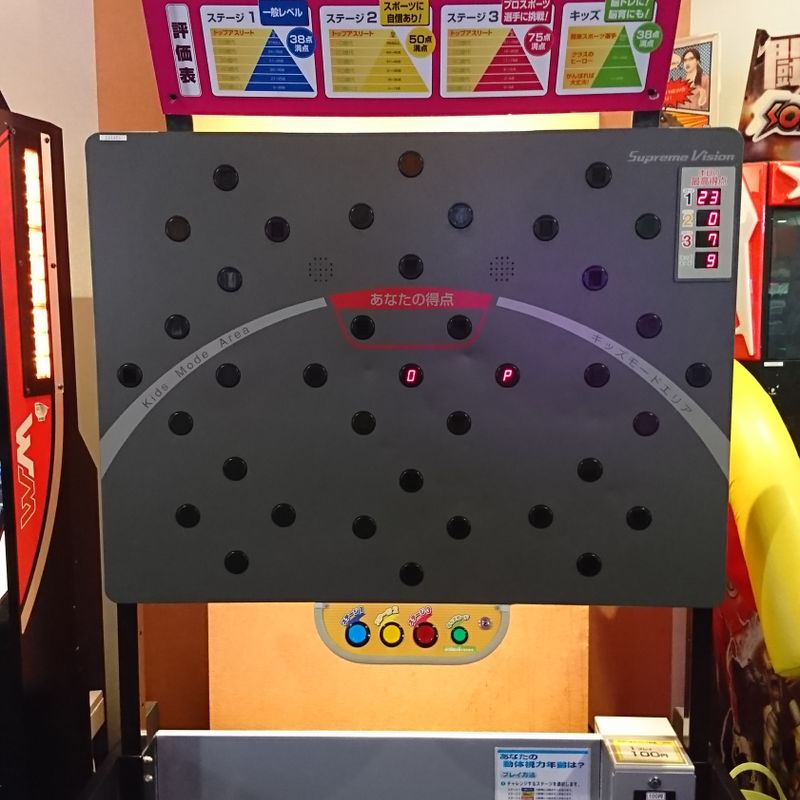 The machine is apparently something that professional racers and athletics use to train their reaction speed and accuracy. So rather than fun, it is more of a challenge.
However, if you do want to play it for free, go to the Toyota Megaweb in Odaiba where Toyota showcases their new cars, and they have this machine there that anyone can play with for free. 100 yen might not be the best, but free is definitely worth it!

---