Jul 4, 2018
Here is a fact for you: Taiwan ramen is not from Taiwan. In fact, if you travel to Taiwan and try to order "Taiwan ramen", no one will know what to bring you. It is like if you travel to Canada and order "Canadian waffles", it would only result in confusion. Taiwan ramen is in fact a Nagoya origin food, made by a Taiwanese chef who was living and working in Japan.
The shop that the chef worked in is called Misen, a popular Nagoya joint for Chinese food. To understand this now widespread noodle style, I visited a branch of the shop that began it all.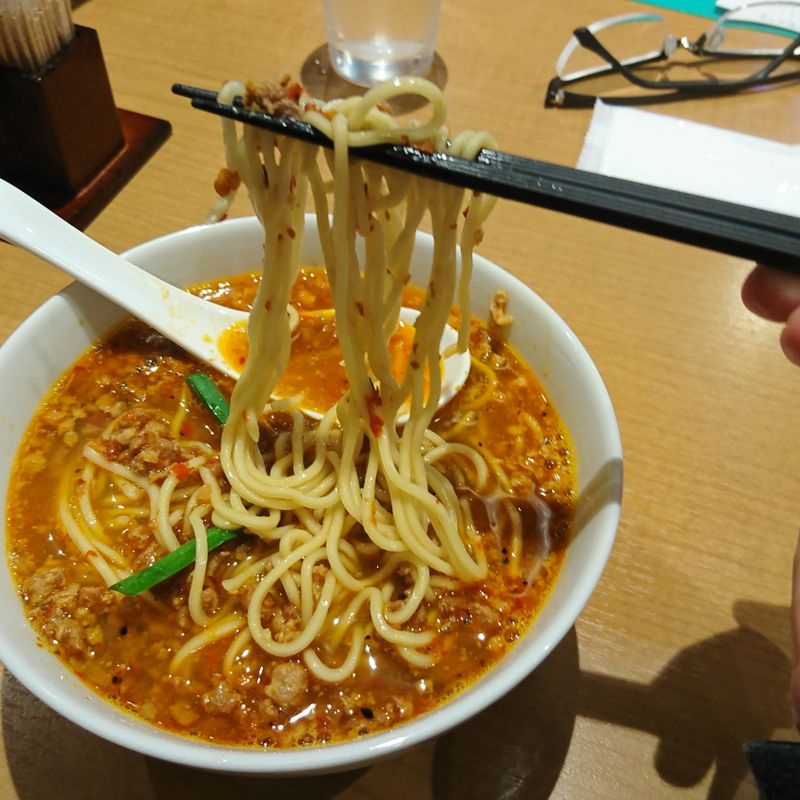 Given that the branch I went to was inside Nagoya Station, it was rather busy to no one's surprise. However, it was casual Chinese food after all, not really a type of cuisine that people eat and chat for hours over, so I was seated quickly. I made my order of just the noodles, but everything else on the menu looked quite attractive too. They were definitely more authentic than most Chinese restaurants you would find. The food, however, was not necessarily cheap. You get what you paid for, I suppose.
The bowl was brought in front of me quite quickly, and my first reaction was: "this is a small bowl". When I dug in with my chopsticks, however, I found that the bowl was filled with quite a good amount of noodles. It was just the shape of the bowl that made me doubt it at first, and upon tasting it, wow it sure was delicious! The soup was really really hot (temperature-wise) but also quite spicy too. It would be if you ordered the "extreme spiciness" Taiwan ramen at standard Chinese restaurants, which for me was not an issue at all. Very quickly I finished it up and even the soup. The minced meat was chunky and the garlic flavour was strong, and I loved every part of it. If you like spicy noodles, you should give Misen a try!

---