Jan 2, 2018
20 minutes train ride north from Nagoya, you can reach Gifu City, the capital city of Gifu prefecture. This little town balances the city side and the countryside and while it perhaps won't be bringing you excitement to be remembered for life, it is a great one-day getaway from the busy city life or if you are on the way up north towards other famous locations like Shiragawa-go, Takayama, or Gero.

If you are in town, there are definitely a few spots that are worth your time, especially when they are completely free. As a resident of Gifu City, I would like to recommend a few places that you can enjoy without paying a single yen.

1. Mt. Kinka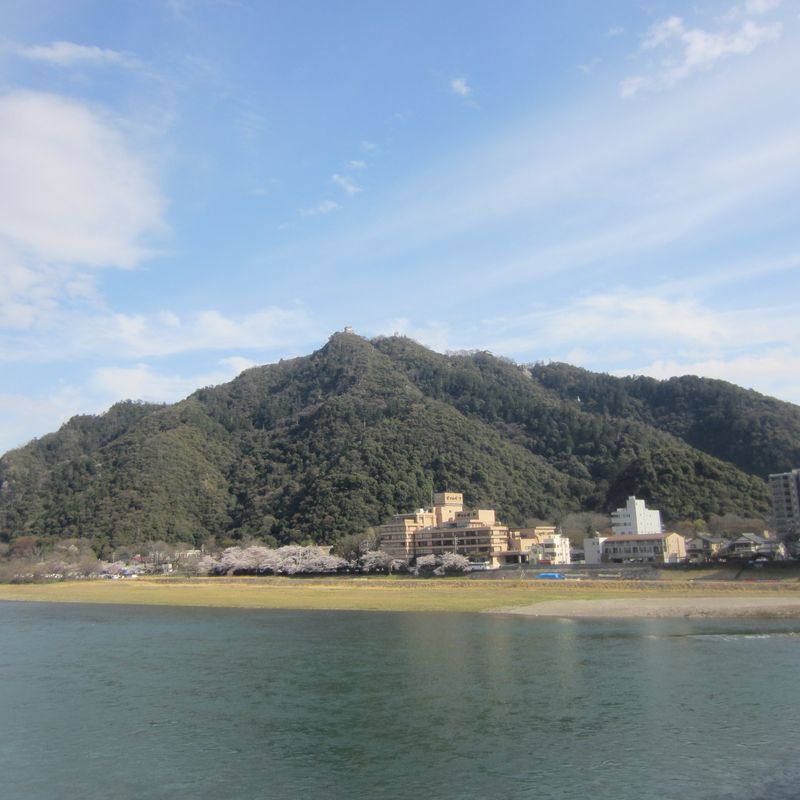 Gifu City is famous as the hometown of the greatest Japanese warlord, Oda Nobunaga, and his castle stands tall on the mountain that is the Kinka Mountain. You can spot the castle from most parts of the city, especially when it is lit up at night. While entering the castle costs 200 yen, you can choose any of the many trails to hike up the mountain and reach the structure for free. The paths differ in difficulties, so find one that matches your skill level and walk down the mountain with a different trail for a different perspective. It will take you somewhere between 40 minutes to an hour each way, which is definitely doable for most people. Don't miss out the open-air observatory deck above the restaurant that you can go to, which gives a view as spectacular as you would get from the castle, but for free. And once you get back down from the mountain……

2. Gifu Park

Now that I got you to visit Mountain Kinka, spend some time at the Gifu Park that the mountain is in. Filled with greenery, this lovely park is extremely relaxing as you stroll through it on a peaceful afternoon. During the right seasons, you can see an impressive view of cherry blossom in spring or the stunning red leaves in fall. Especially for those travelling for a nice family time, the park will give you what you are travelling for. Oh, Gifu Park has more than just greenery……

3. Nagara River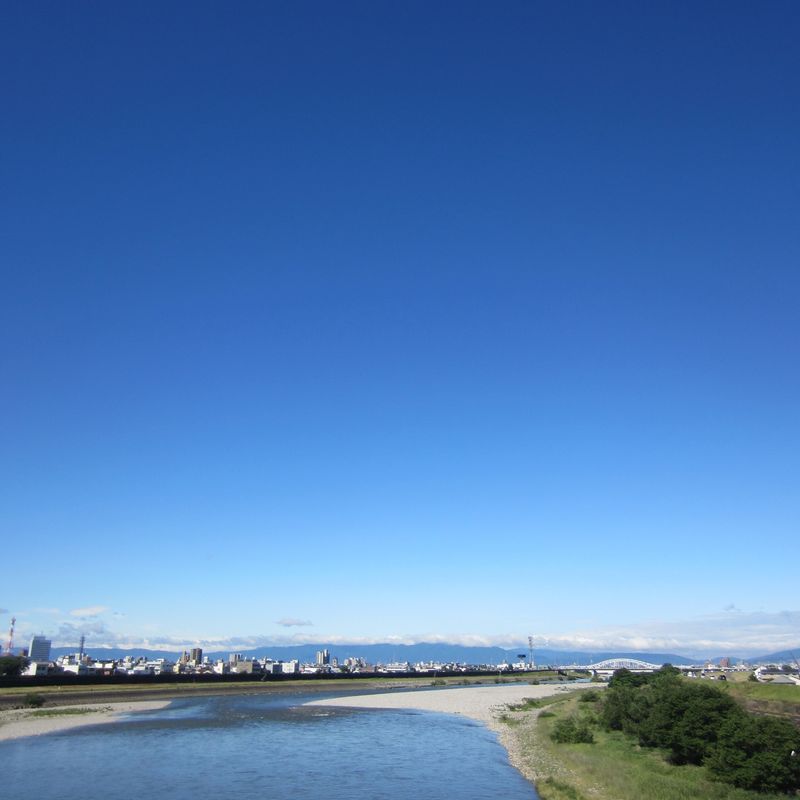 Right beside the Gifu Park is the clear and wide (by Japanese standards) Nagara River. The traditional art of cormorant fishing still goes on here regularly between late spring to early autumn, and while getting onto one of those boats to experience the traditional culture is rather costly, you can see the boats parked by the river during the day time, or better yet, you can watch them light up, carrying passengers as they row into the center of the river at night. One of the loveliest aspects of Gifu City is that it has both a famous mountain and a beautiful river, and you get to enjoy both right next to each other. During summer time, many people also come here for BBQ. Speaking of summer……

4. Nagara Fireworks Festivals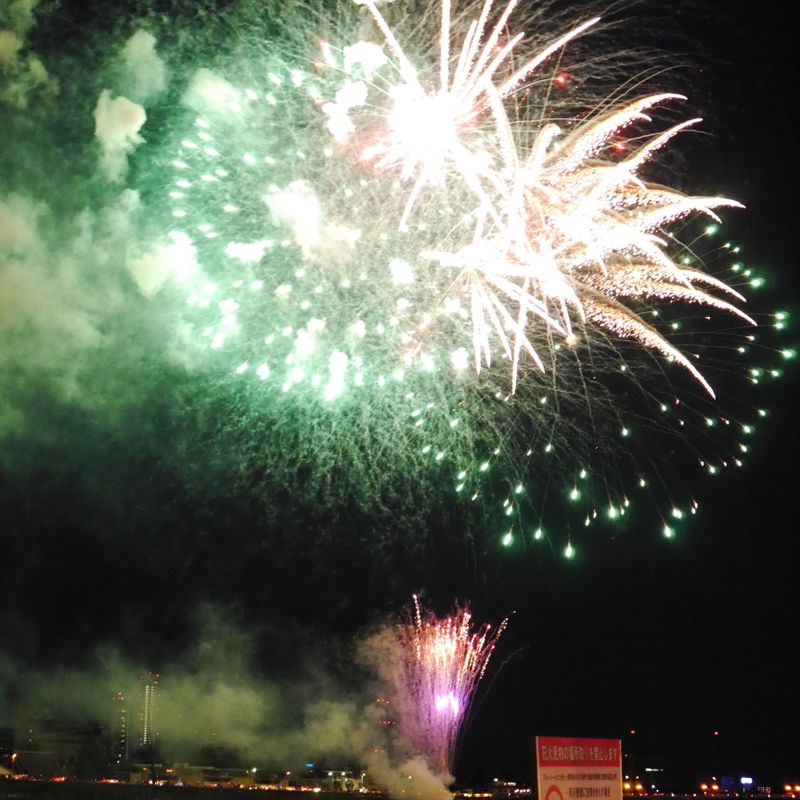 If you are a fan of fireworks, festivals or better yet, firework festivals, two of the best firework shows happen right here at the Nagara River. For two consecutive Saturday evenings in the summer, two firework festivals take place above the river as hundreds of thousands of people gather on either side of the river to enjoy it. Tons of food stalls line up on either side serving popular festival staples such as karaage fried chicken and shaved ice so you don't need to prepare, but feel free to head there a bit early and bring your own feast so you can grab a spot and enjoy the show sitting down. Being right by the river really brings you close to the fireworks, feeling every thump that comes from each bang, and you can enjoy it twice each year! I'd just recommend you to either start heading back to the train station right before the show ends due to the insane traffic or arrange accommodation ahead of time. Oh, if you are heading to the station……

5. Tower 43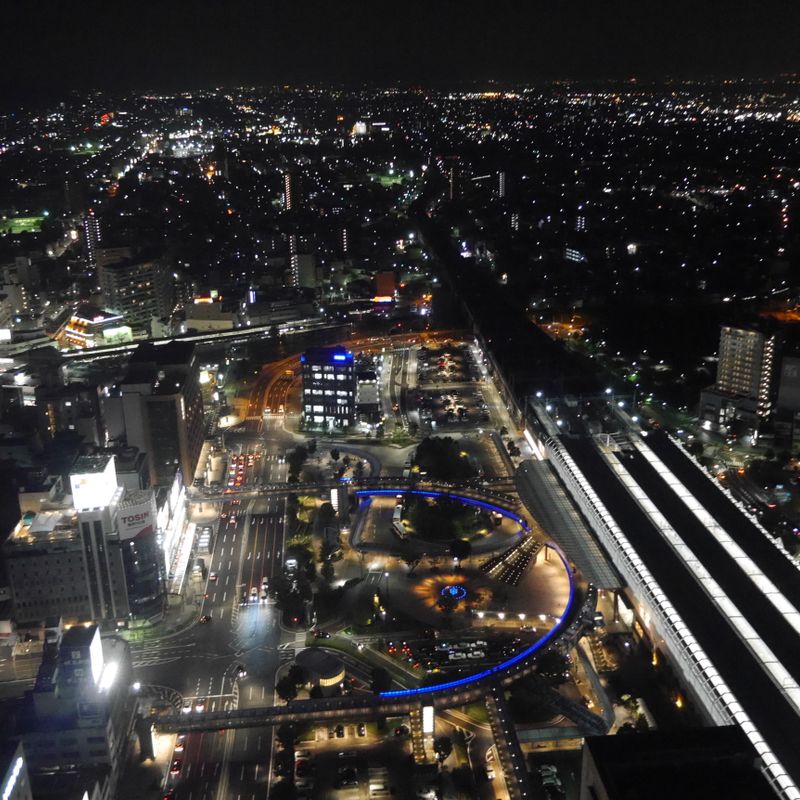 My final recommendation is this "little" gem called Tower 43 that is literally right by Gifu Station. Standing 43 floors high, it is the tallest structure in Gifu City that brings you near to the height of Gifu Castle too. Oh, of course, this is free to enter as well. There is an elevator that takes you directly from 2nd floor to 43rd floor, and both the North and South observatories are free to enter, so you can get a 360 degree view of the entire city. You can see surprisingly far in the day time, but if you ask me, the night view is where it is at. Once upon arriving to Gifu City and once more before you leave, you should definitely pay Tower 43 a visit (and by pay, I mean enter for free).

---------------------------------------------------------------------------


Gifu City might not get you to stay for days as many other tourism-heavy cities in Japan can, but what it has to offer definitely warrants a nice day-trip for those travelling around the Chuubu area. With these free locations, I hope they will help you enjoy your trip even more! Hope to see you here!
*Follow me for more posts like these!


---