Apr 3, 2019
I remember going to a Japanese all-you-can-eat restaurant as a kid with my family one time. Instead of the delicious sashimi and tempura I could have eaten, I kept ordering cold soba, bowl after bowl after bowl after bowl to the point the chef came out and asked "should I just make you a big bowl of it?" to which I said yes and enjoyed.
Soba is great, but there are not many ways to eat it. It would usually be either hot or cold, but in tsuyu anyway.
Udon is usually in tsuyu too, but sometimes you see people have it with cooked in miso, curry or tossed into a nabe. Why does soba not get the variety?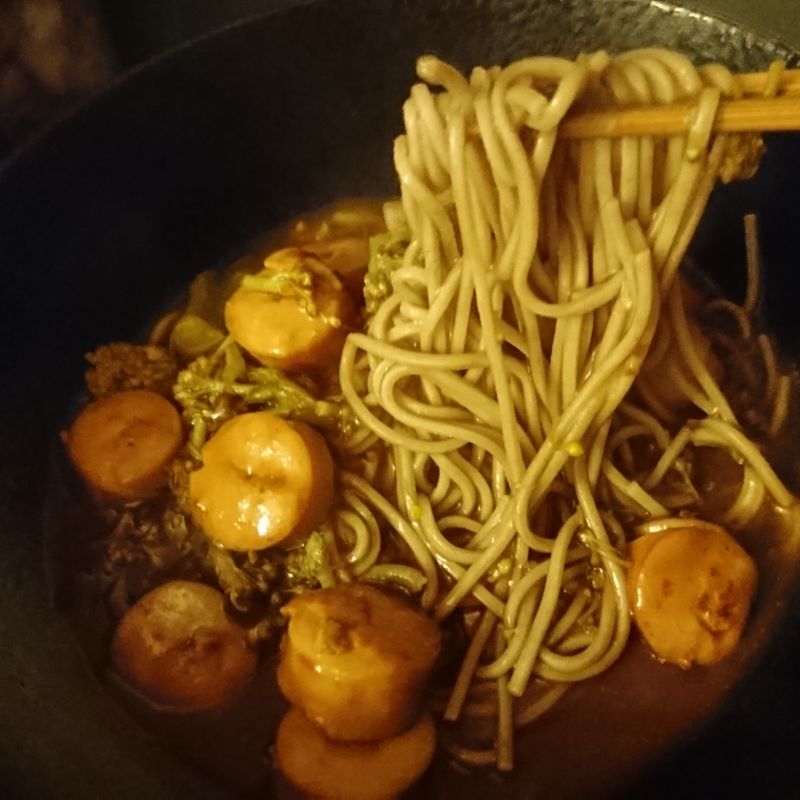 So I tried putting curry onto soba, and the result was absolutely awesome.
I think there is a lot of room for soba to expand to have other ways to eating, and I hope everyone here will give it a try and let your creativity flow with soba!

---
4 Comments
Soba is anything but boring! In my recipe repertoire are soba salads with mixed vegetables, dressed simply. I often carry soba salad in my bento box to work. Your curry version isn't so weird when you think about curry udon. These are great lunch or dinner dishes.

@TonetoEdo Soba salad....!! That sounds awesome :D

Curry tastes good with anything!! :) What are the little circle thingys?

@ReishiiTravels Those were sausages I cut up. As you said, curry tastes good with anything, so I just threw in whatever I had in the fridge lol