Mar 27, 2017
When you visit Arashiyama in Kyoto, I'd highly recommend you to check out this little corner shop on your way to or from the mountain to the station. The shop serves what are two of my favourite ice-cream flavours in one cone: Tofu icecream and black sesame icecream.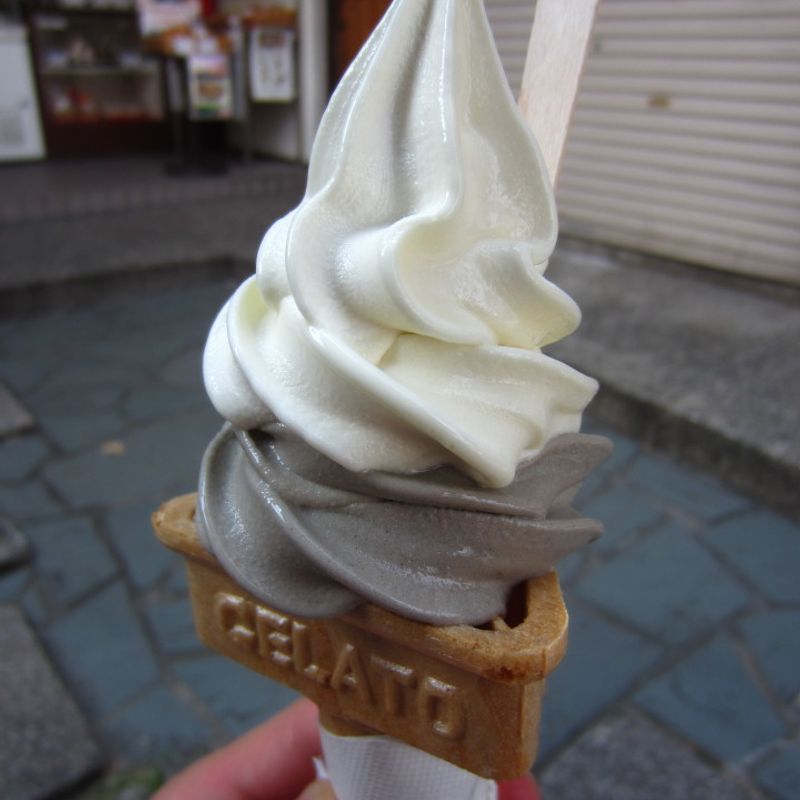 The creaminess of vanilla blends perfectly with each flavour, and yes, the two match fantastically too. You won't be overwhelmed by the sweetness like with some other icecream choices, and this peaceful sweetness is perfect for a spiritual place like Kyoto.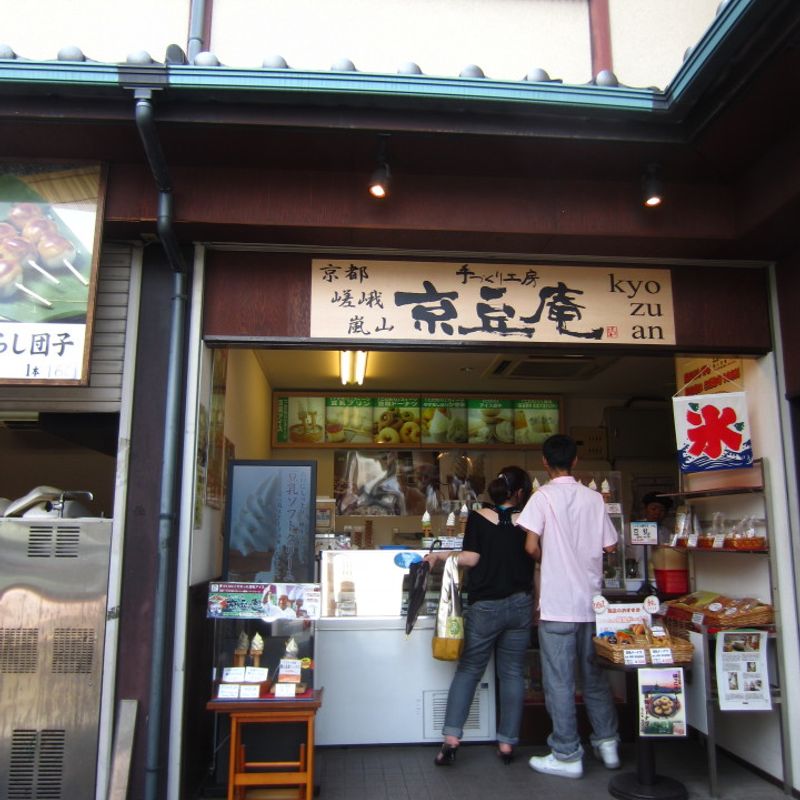 Kyoto is famous for its tofu, and this little dessert option is one not to miss, especially when you're visiting Kyoto in summer!

---
2 Comments
I feel like the colors even look quite 'Kyoto': kind of 'considered' and 'historic'.

Don't think I've ever tried tofu ice cream. Does it manage to keep things as creamy?