May 7, 2019
I love my cones when I eat ice-cream, particular waffle cones and sugar cones that give a good crunch.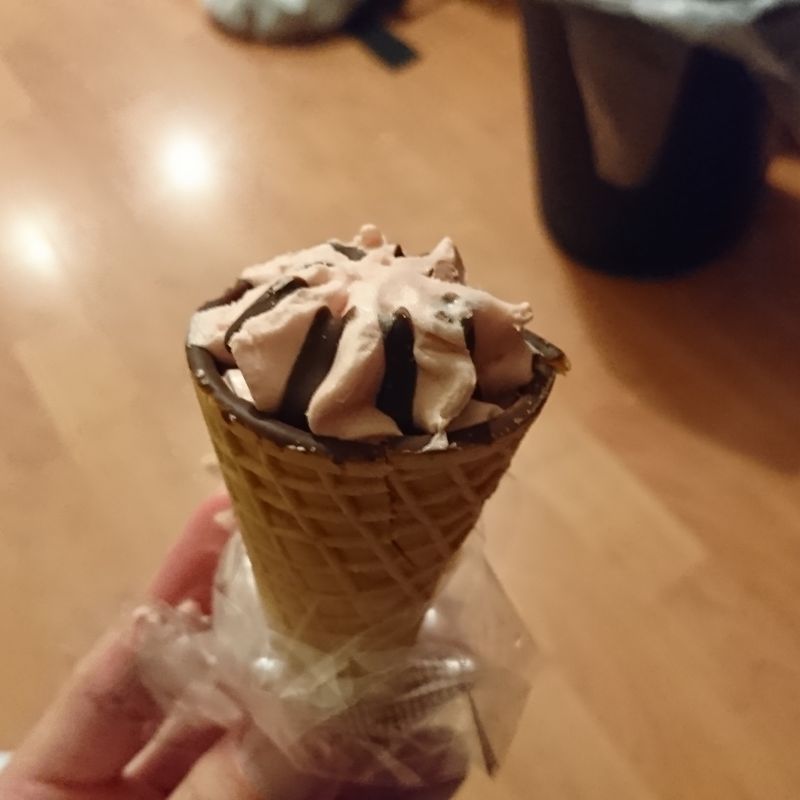 European sugar cones came out with a time-limited product recently: the triple berry ice-cream cone. For 200 yen-ish, you get 5 mini-cones to stock your freezer with.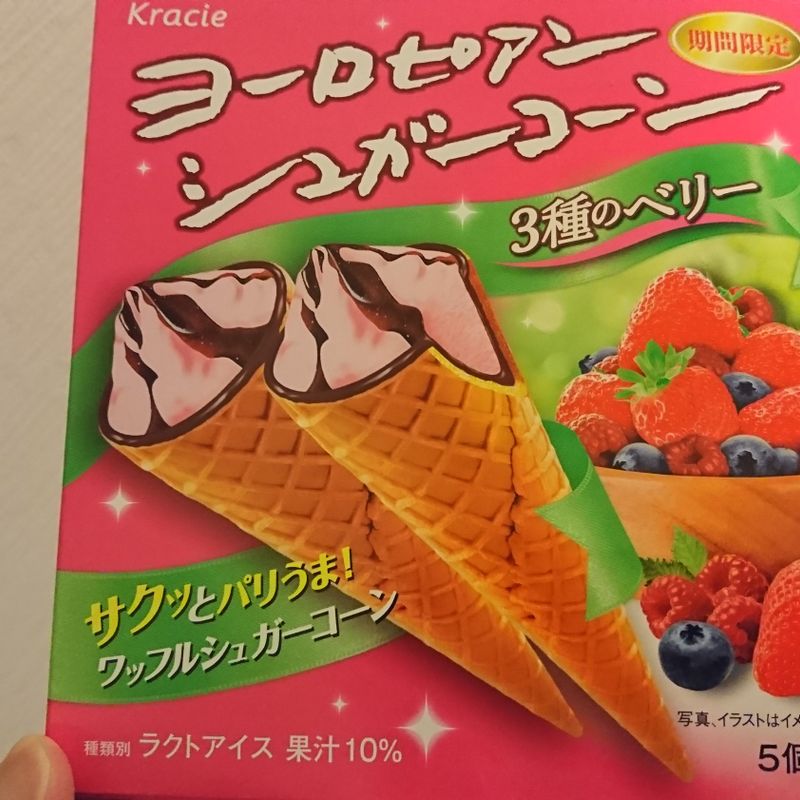 Overall, it is quite delicious. I think that the chocolate distracts the berry flavour a bit, and honestly so does the cone itself, but being a time-limited product, I know I will enjoy it while it is here.
---