Mar 26, 2018
In Fall 2017, Coca Cola Japan released Coca Cola Coffee Plus, a version of the carbonated beverage promising to be fifty percent more caffeinated than its regular form with half the calories and including the flavor of coffee. Critics seemed to gauge the beverage on a scale of meh to blah, which is not surprising considering the company's previous attempt at a similar combination, Coca Cola BlāK fell flat and was discontinued back in 2008.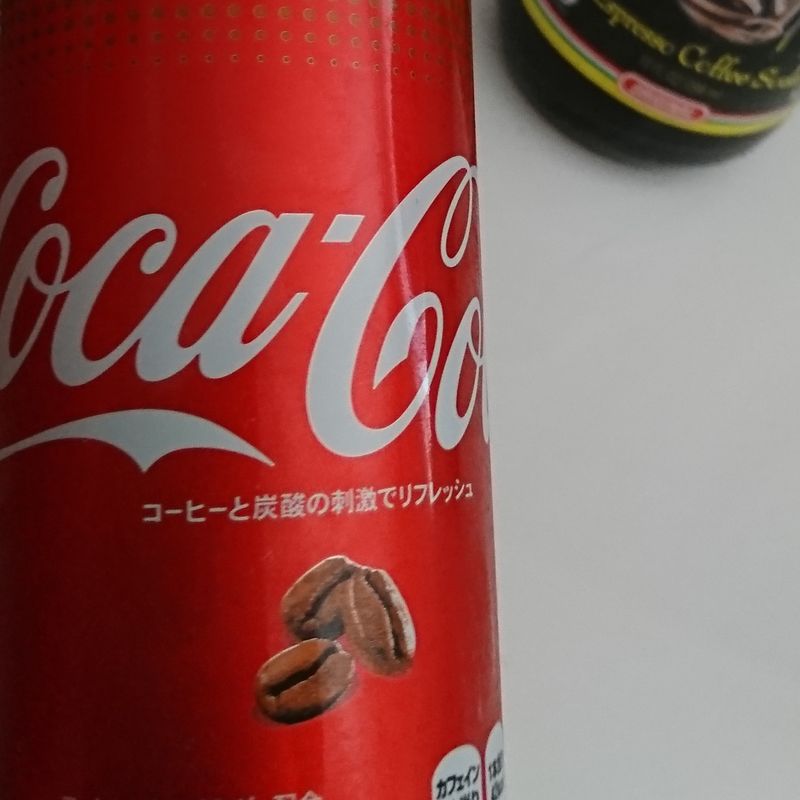 I was excited to try this one out, if only for its limited release. Coffee coke was not available at convenience stores or online, but only in select vending machines and only for a limited time. When I did finally find the drink, sold in 120mL cold cans like other coffee beverages in Japan, I bought the final four units in the machine. I then set about sharing them with select members of my friends and family both here and abroad.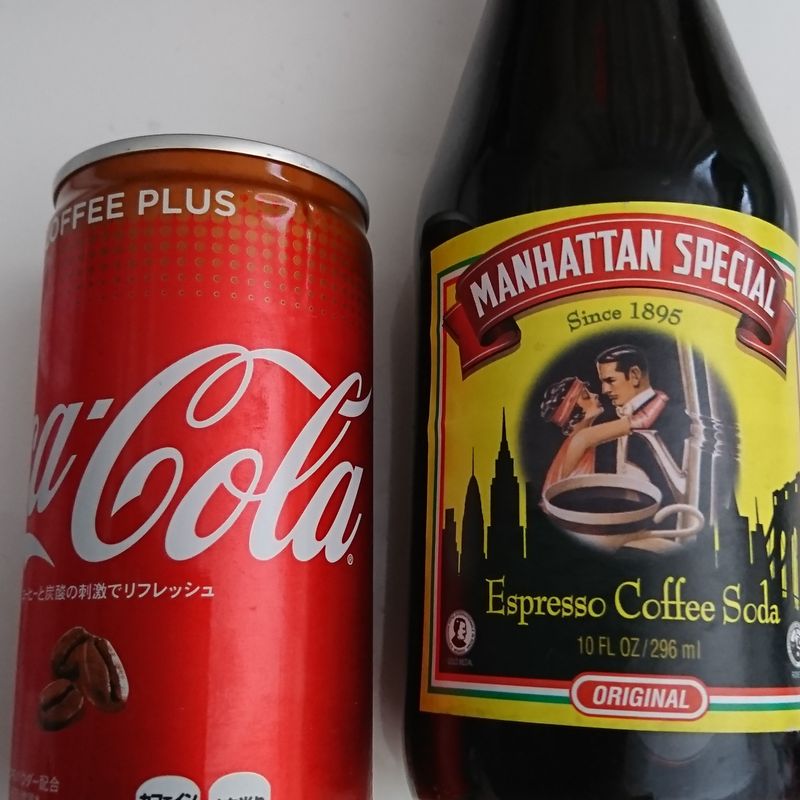 To my surprise, my cousin in New York knew a similar beverage, the Manhattan Special, which claimed to be the first-ever carbonated coffee concoction and was still bottled and sold somewhere in the Big Apple. While he did warn that only the first few sips of the drink would be delectable, with a increasingly undesirable aftertaste, he did also send me a bottle in return, so I had the chance to conduct a proper taste comparison.
I am so glad I split it with a friend.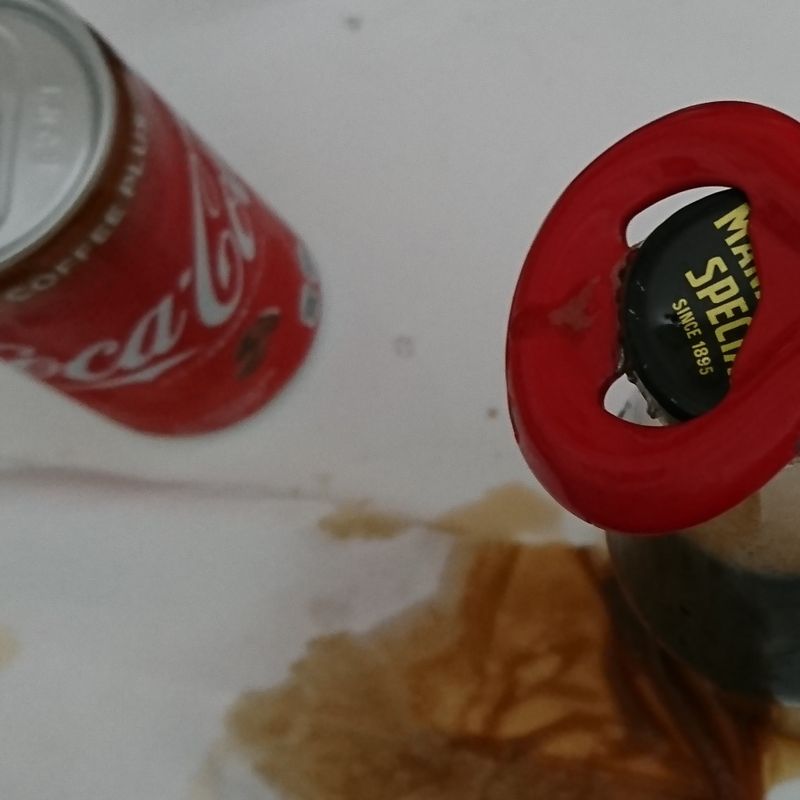 The Manhattan Special exploded a bit and still gave each of us more than we wanted.

The Manhattan Special was a lot of drink, and I think that was one of its main failings. Coffee Coke was pert and sweet and in a small enough package that a casual drinker who wasn't completely turned off by the taste at first could likely finish it before regretting the decision. The New York alternative was difficult to open and harder to finish off, especially single-handedly.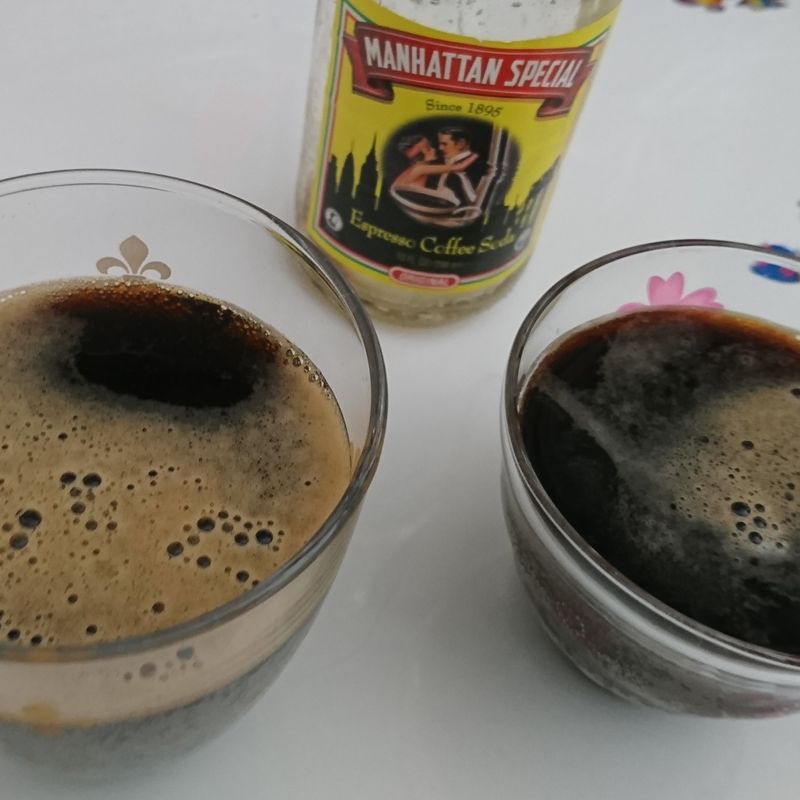 The first few sips of each drink were nice enough in their respective ways. The Manhattan Special had a little bit more body and was rather refreshing before the aftertaste was compounded by later sips and became a massive cloying monster coating the back of my throat. Coffee Coke on the other hand was lighter in flavor to begin with, but without an aftertaste to outrun, went down a lot more smoothly in the end.
Of the two, I would drink another coffee coke if I had the chance.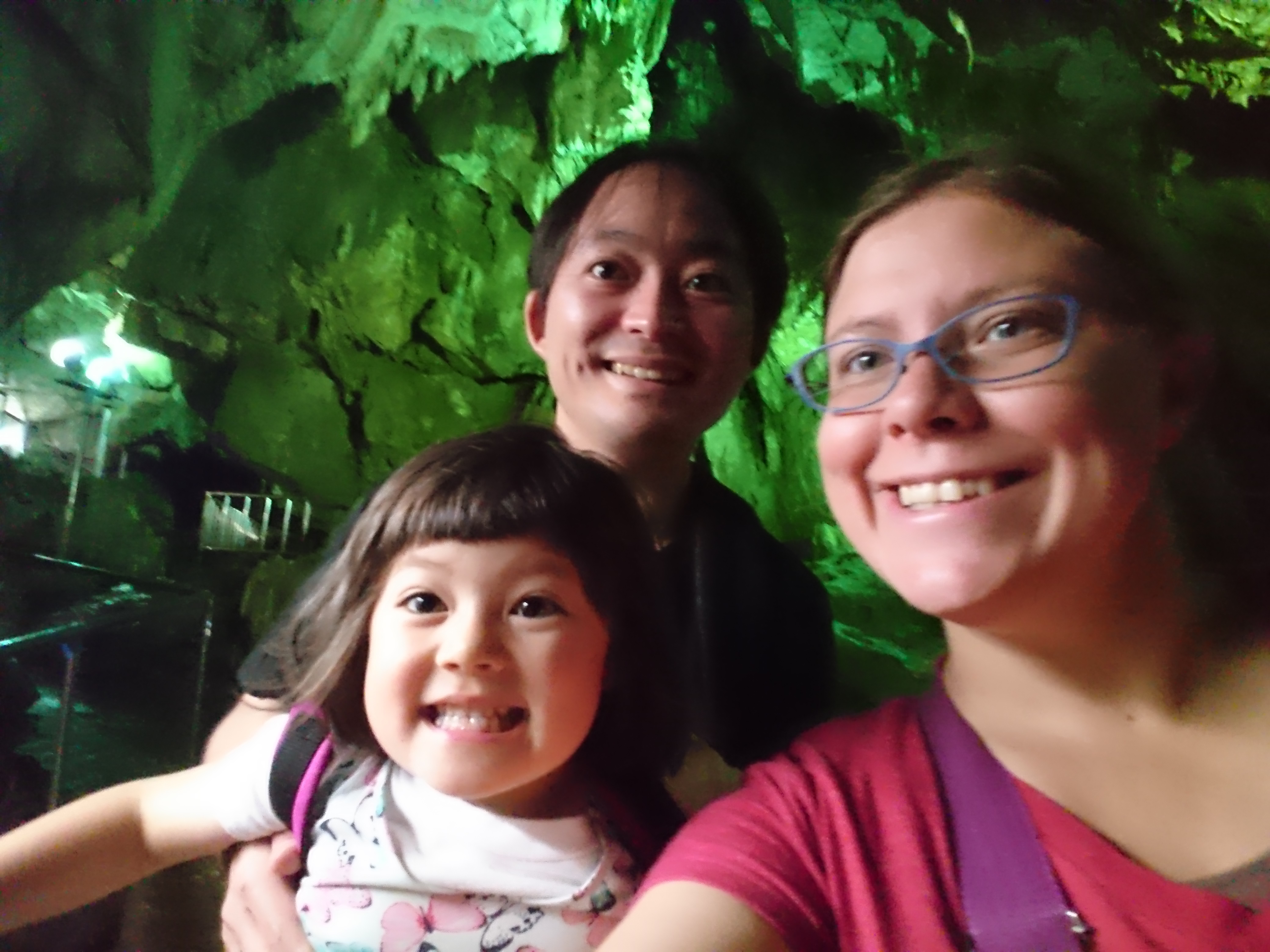 A working mom/writer/teacher, Jessica explores her surroundings in Miyagi-ken and Tohoku, enjoying the fun, quirky, and family friendly options the area has to offer.
---