Mar 12, 2017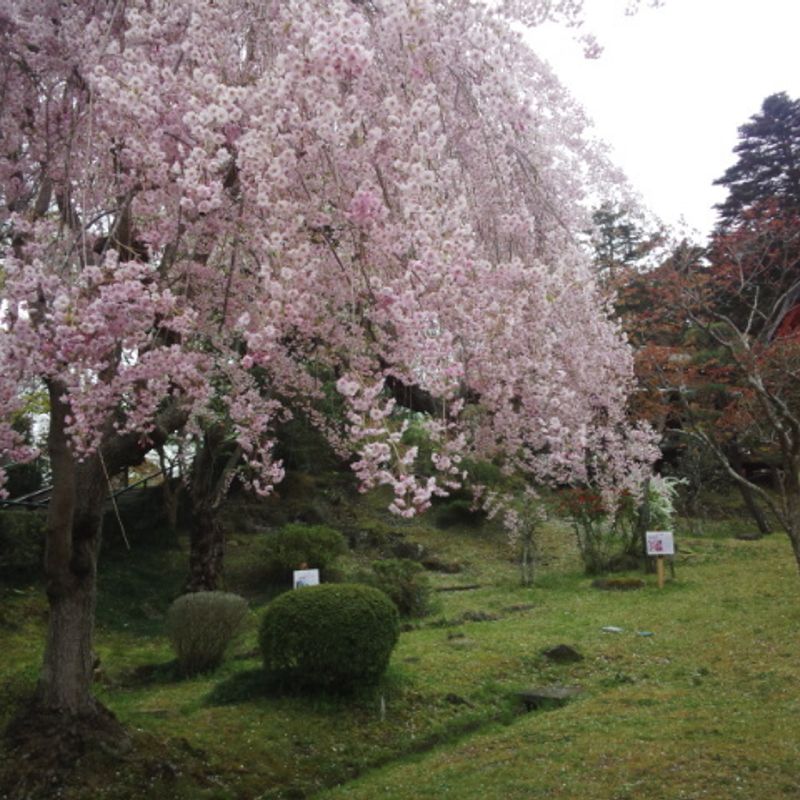 It's almost hanami time up here in Miyagi, and that means it is time to head to the shrine.
That's right. Shiogama Shrine, which features prominently in many of my posts, is also home to its own unique species of cherry blossom-- the Shiogama-zakura-- which is so important as to have become one of the symbols of the town. What makes these flowers special is that they are in fact double-blooms, boasting 10 petals each instead of the customary five petal arrangement seen in most sakura.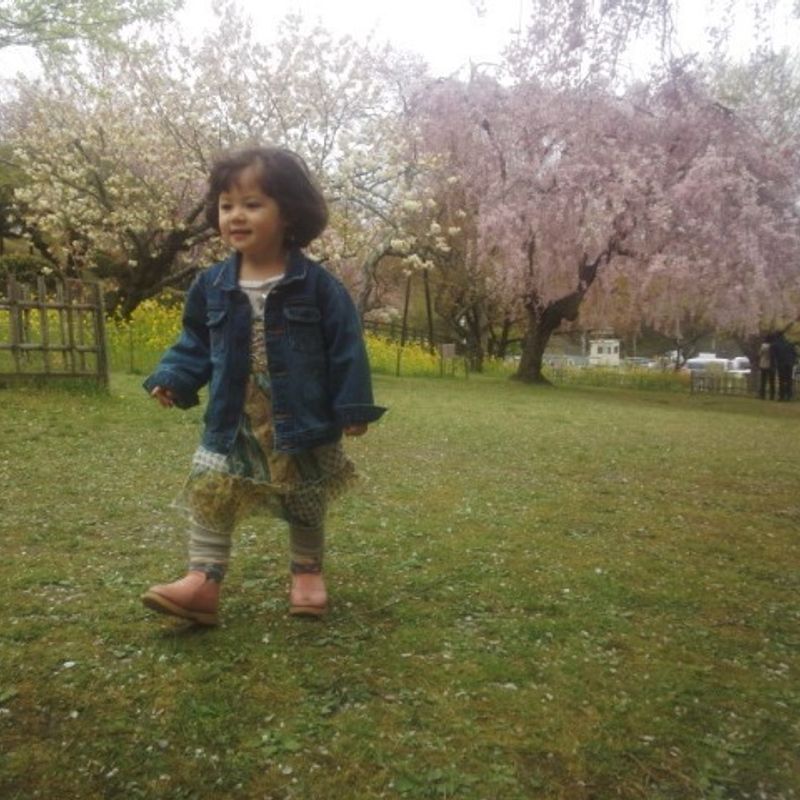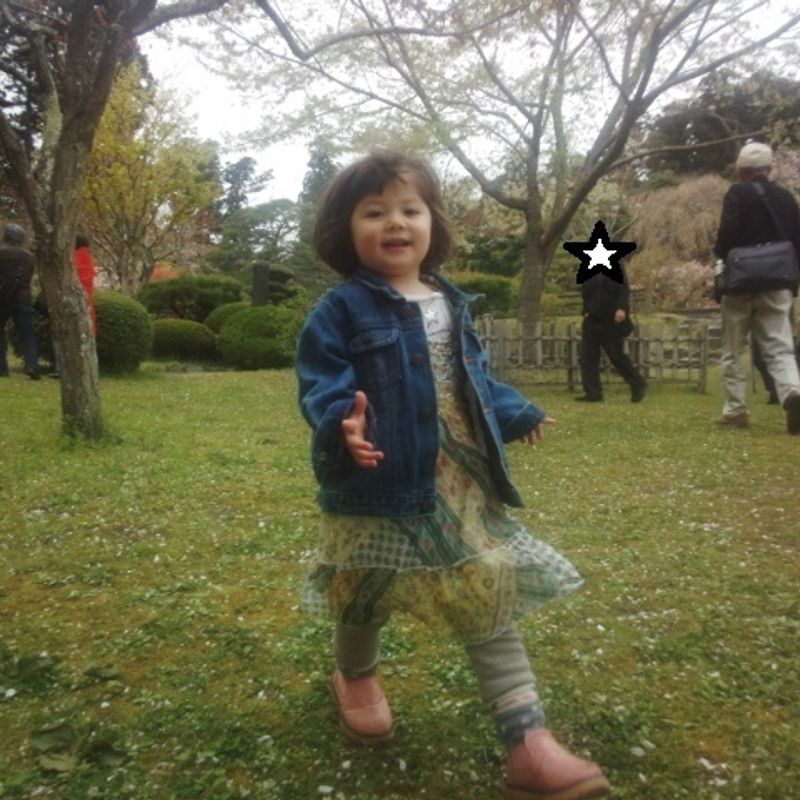 These and other sakura trees blossom usually from some time in mid April to mid May, with different selections coming into full bloom every week. The hanami area is a nice little grassy space, well maintained and just a short walk down from the major tori-- the giant red gate-- that leads to the proper shrine area.
If you're ever in Shiogama in Spring and looking for a quiet place for a little picnic lunch, this is the best place I could recommend. Tourists do come but weekdays are never crowded and most of the hanami visitors are calm, well-meaning pensioners, some with fairly expensive cameras.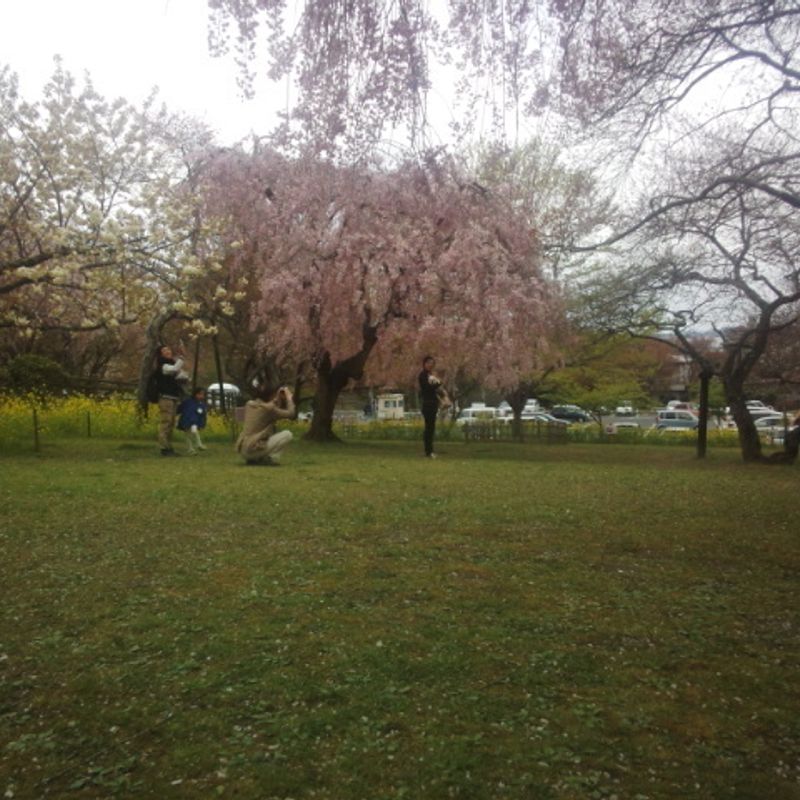 You can get there easily by following signage or the directions in this blog post from HonShiogama Station on the Senseki line (320 yen and 30 minutes from Sendai).
Another of my favorite spots for cherry blossom viewing in Miyagi is Tsutsujigaoka Koen, of which I have unfortunately lost all photographic evidence. The park is in Sendai, just across the street from Tsutsujigaoka station on the Senseki line (1 stop from Sendai, 2 minutes, 140 yen) which is quite convenient, provided there is no need for stroller or wheelchair access. Most of the trees are in an area that isn't great with wheels, as the paved parts tend to have small staircases every so often. Even getting to the festival grounds and trees is challenging, as around 20 feet of that path takes you up a steep incline on a street with no sidewalk. It is doable, and I have done it, but if you're going here with babies, it's best to leave the stroller at home if at all possible.
The space itself is fantastic-- lots of trees, many varieties, and even a fairly large open field if you or your hanami-driven friends want to play around with a soccer ball, football, volleyball, or whatever casual sport you prefer.
Because the space is both fantastic and conveniently located, it is frequently crowded on the weekends and afternoons. Even at mid-day, there are salarymen under some trees, occupying their group's blue tarp for fear of loosing such a great location.
Every spring, I make it a point to see the sakura here at least once.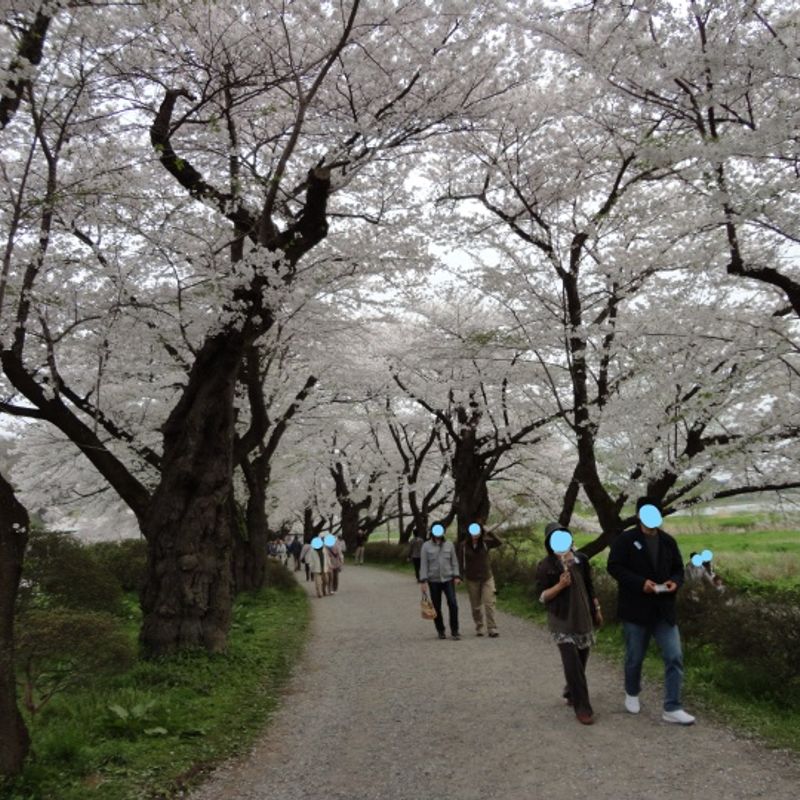 My final entry on this list and my husband's personal favorite is the cherry blossom tunnel in Kitakami, Iwate. Located in a small town in the prefecture north of Miyagi, the Kitakami Sakuramatsuri is beautiful but not as easy to manage. First, this event is significantly less convenient. The trip from Sendai to Kitakami costs more then 5000 yen each way for the 1 hour long bullet train or 2700 yen for a series of local trains that take more than three hours. We usually drive.
Even if you work out the logistics of getting there, timing can be an issues. Of the 4 years we have gone, we've missed out half of these times for being either too early or too late. That said, it's well worth the trip if you have the time and energy to go. The place is amazing, but the path is not paved, so I recommend sneakers for everyone (as I murdered my wedding-heels here back in 2012).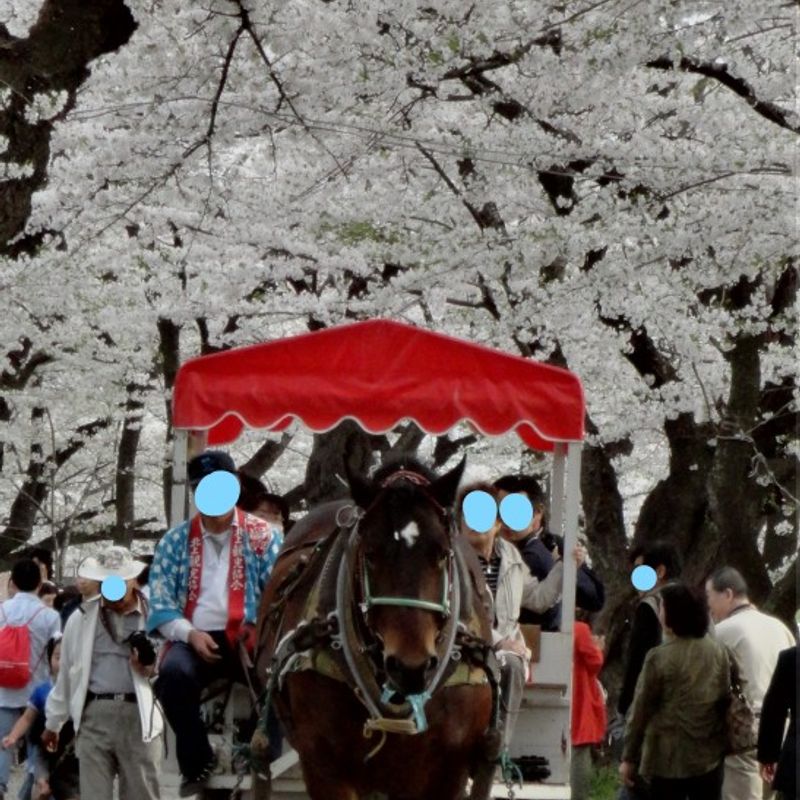 If it is in bloom, it might be packed, so parking after driving up from anywhere can be troublesome. Additional parking lots will open just down the road from the tunnel area, but I found that walk a bit strenuous (in those heels I killed in 2012). According to the website, access from JR Kitakami station is fairly easy, including a 15 minute walk, a 10 minute bus ride, or a 7 minute ferry ride across the river that separates the cherry blossom tunnel from the station. There is also a bridge, but it is expected to be quite crowded.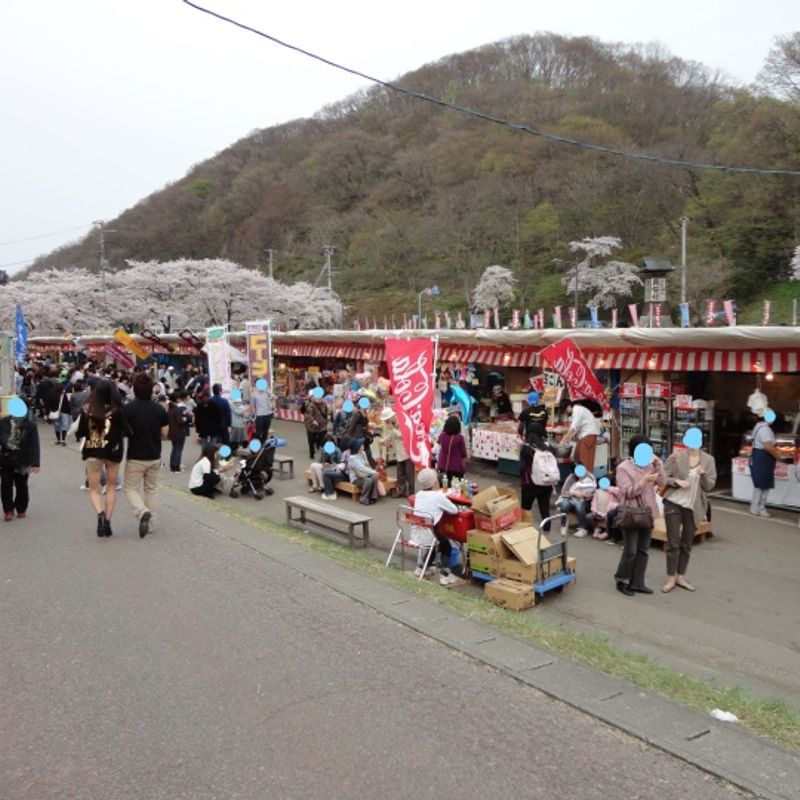 There are usually some food stalls at peak times, but if you are unsure of your timing, it is best to bring a little food and drink. If the main tunnel is not in bloom, there is another small sakura area near the end of the tunnel. There is even a horse-drawn carriage that will take paying passengers (500 yen for adults, 300 yen for children) on a ride from one end of the tunnel to the other.
Like many things in Japan, it is wonderfully authentic, but not entirely convenient.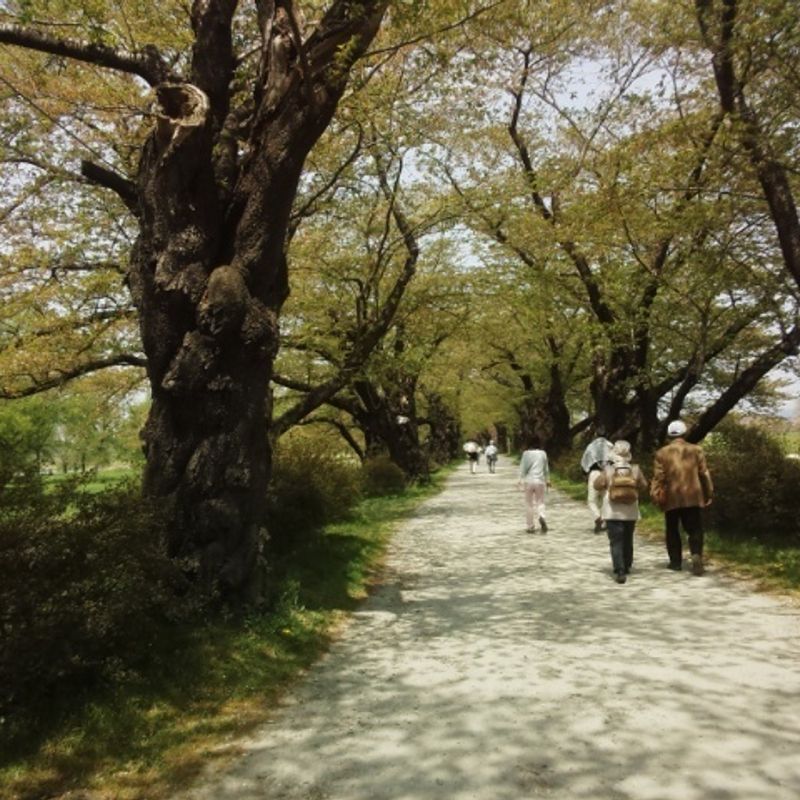 This is what "1 week late" looks like, just so you know.
What are your favorite hanami spots?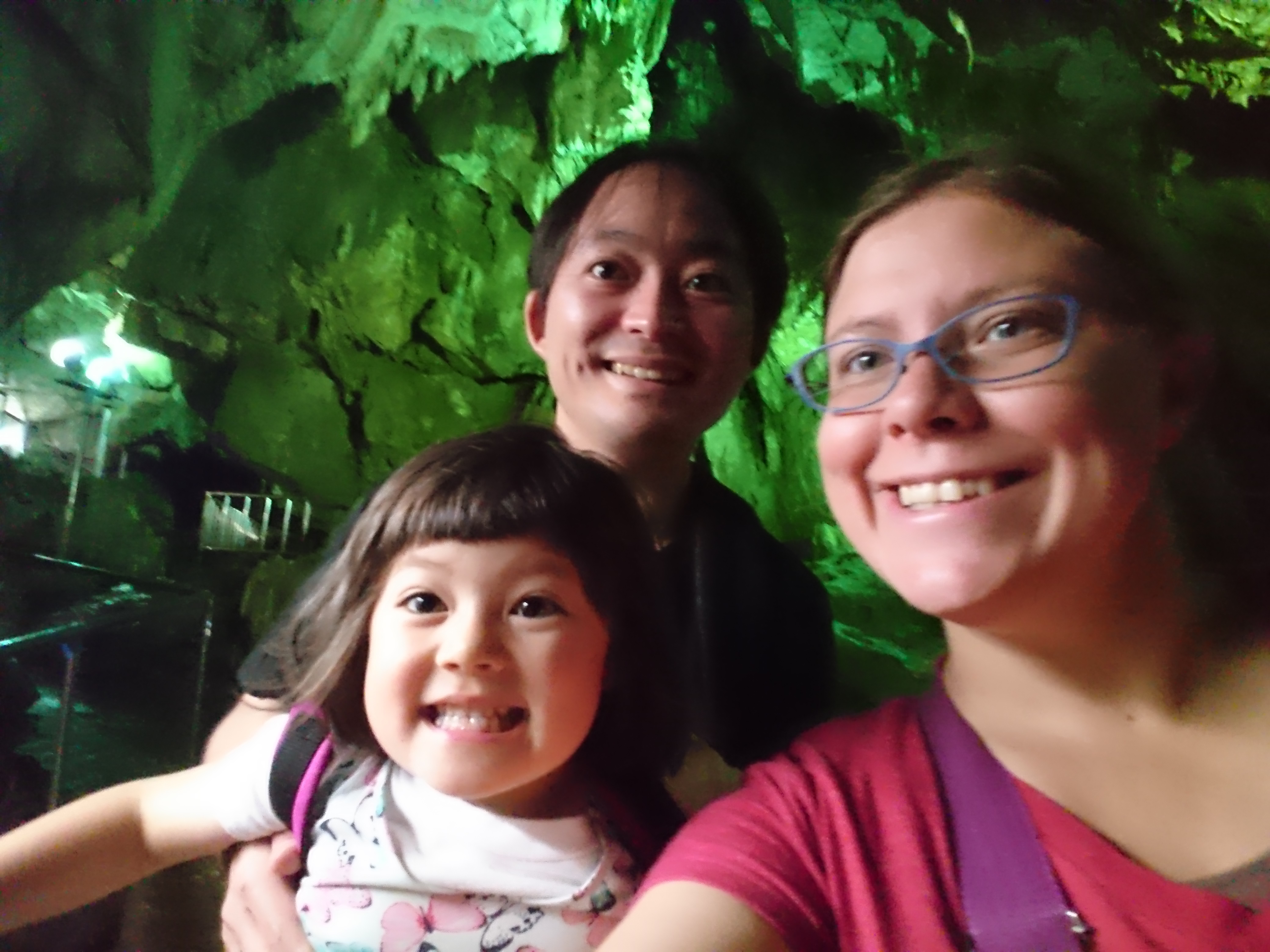 A working mom/writer/teacher, Jessica explores her surroundings in Miyagi-ken and Tohoku, enjoying the fun, quirky, and family friendly options the area has to offer.
---