Oct 23, 2017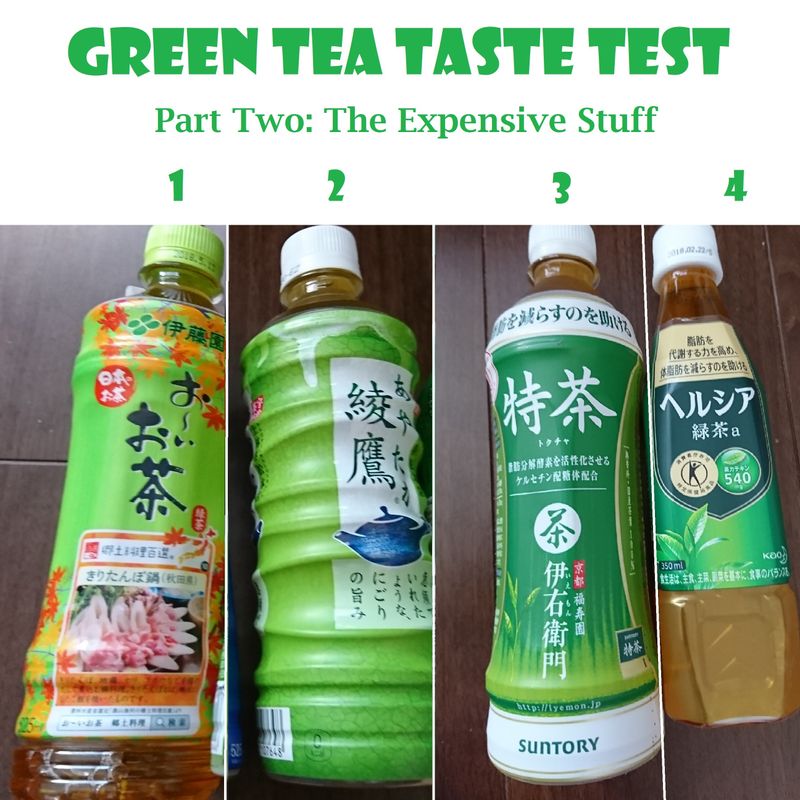 What's better than a nice refreshing glass of cool green tea? Having that glass of tea that you know you'll enjoy to the last drop, and knowing that you haven't wasted over 100 yen on a bottle of undrinkable, watered-down bitterness.

In my previous post, I related the results of the first half of our taste test involving the four cheaper variations of bottled green tea available at our local supermarket. In this post, I'll continue that trend with the more expensive options.
The first tea for this post comes from Itoen, the same brand that makes the last tea from my last post, "Matcha Green Tea". "Ooi Ocha" is advertized as having 40mg of catechin and is available for 77 yen for 500mL. The tea itself was somewhat less opaque than the previous selection and that wateriness followed through the flavor as well, which began quite bland only to evolve to a bitter end. I did not find it enjoyable or refreshing. My husband noted a slight sourness to the flavor replacing sweetness that some teas have. He considers the tea a good value with decent taste for the price and recommends drinking it with a meal.
Next up is "Ayataka" by CocaCola which comes in a grooved bottle, made to resemble the hand-made ceramic cups green tea tends to bring to mind. The price at our grocery store is 81 yen for 500mL. The color of the drink was deep and rich, though not quite as opaque as Kirin's Rich. Refreshingly, the bitterness and umami flavors struck a balance in this beverage, creating exactly what I would want in a bottled green tea. My husband agreed that the thickness of the beverage was spot-on and the results were neither too bitter nor too sweet. He added that the tea captured the character of Kyoto nicely and would go well with a meal or by itself.
The third in this list is "Tokucha", a health-related drink from Suntory, which advertizes 230mg of catechin and 90mg of caffiene per 500mL bottle and costs 158 yen. Equally opaque to the cheapest tea on my last list, this one surprised me with how bitter it was for being one of the most expensive bottles of green tea at my supermarket. The aftertaste was so strong and unpleasant that I labelled it Punishment Tea. My husband of course saw something different in this one, commenting on the mildness he felt on his tongue. While he did note that it was slightly more bitter than standard green tea and that he might not buy it regularly, he also recommended using this tea with a meal to encourage weight loss.
The last on our list comes from Healthya, the maker of a number of health-related drinks including this tiny 350mL bottle of very bitter tea that costs 158 yen. Somehow this one managed to be even more bitter with a worse aftertaste than the previous selection. I found this one to be unenjoyably dry and bitter. My husband noted that the bitterness and sourness were simultaneously brought about, where green tea usually has a bitter start and a sour or sweet end. To him, this tastes like a tea-flavored health drink and should be had with a meal if at all.
So there we have it. The results are in and while I wouldn't call us green tea experts, I now know that when it comes to picking up a bottle of the famous healthy catechin-filled drink of Japan, I personally will get far more enjoyment from a middle-range opaque tea than any of the expensive bottled options. The cheap stuff does taste cheap and the expensive stuff isn't more delicious, only more specifically marketed to boost weight loss.
In the end, it is important to find out what you like and enjoy it. What is your favorite bottled green tea option?
This post is a special tea blog report, part of our Shizuoka Green Tea Guide, and a chance through City-Cost for bloggers in Japan to engage in new "Japan" experiences about which to create posts.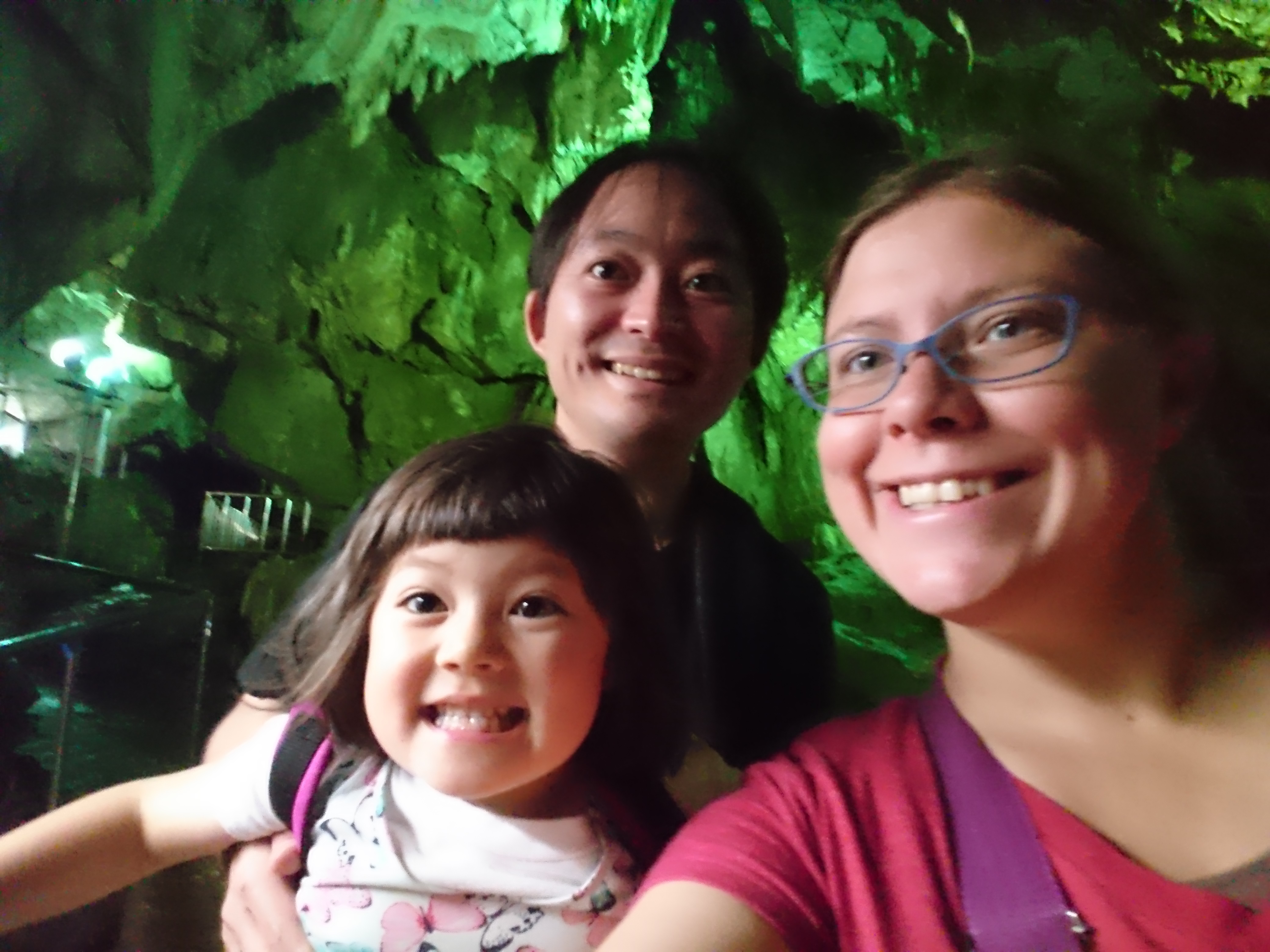 A working mom/writer/teacher, Jessica explores her surroundings in Miyagi-ken and Tohoku, enjoying the fun, quirky, and family friendly options the area has to offer.
---