Mar 11, 2019
Eight years ago today, I was walking across the lobby of the eikaiwa where I was working, planning on relaxing for a moment after the end of a class, when the floor started shaking.
Earthquakes were not new to me, and being on the ninth (and final) floor of a building meant we usually felt even the smaller ones, so I didn't think much of it and didn't even stop walking for ten seconds or so, when I noticed it hadn't stopped but had actually gotten worse. I stood by the large desk as one of the Japanese staff members yelled for someone to get the door and hold it open while she struggled in vain to keep the computer on the desk.
As the shaking grew worse, I knelt and moved under the desk, being hit by falling folders and other minimal debris in the meantime. The floor-to-ceiling bookshelf that had served as a wall between the teacher's area and lobby swayed back and forth until it cracked in half and toppled over. That, and when I look past the wreckage out the window to see another building waving under the stress of the quake, was the moment that I realized why earthquakes are scary.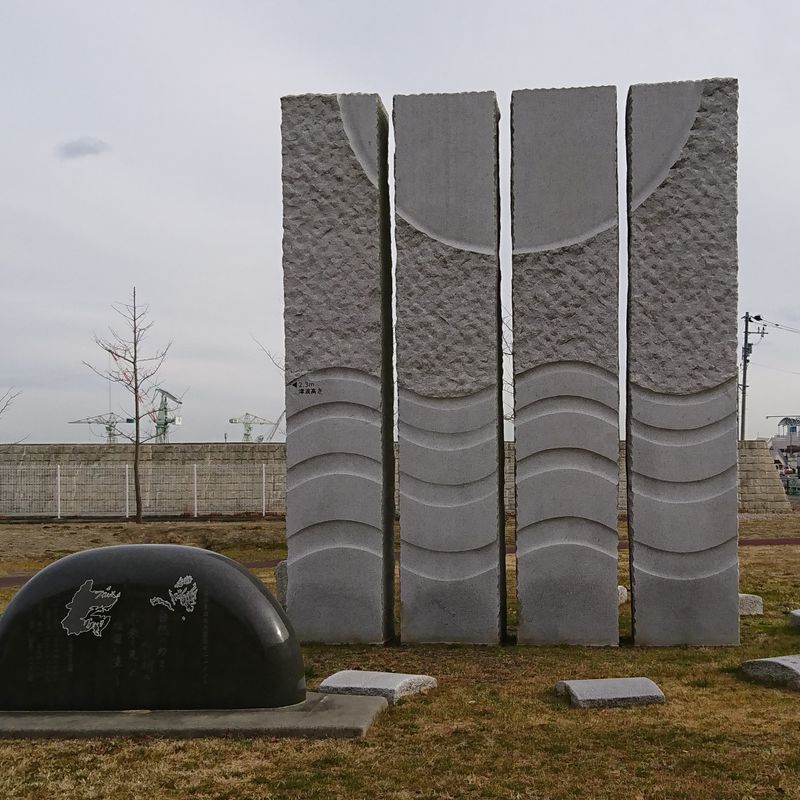 Shiogama's Great Eastern Japan Disaster Memorial Statue. The little black arrow marks the height of the tsunami in this area.
There's a lot more to the story, a book's worth at least, but most of my take-away can be summarized in glimpses: the phone call to my husband that miraculously went through, waiting in line for water with my in-laws who spoke loudly of my involvement in their family so the other citizens would stop muttering about foreigners stealing their water, sleeping under the kotatsu we shared between seven members of my husband's family and doing so even on the night when he was planning to propose. There were triumphs, like when I successfully explained to my mother-in-law my plan to capture the rainwater in a tube and use it for toilet water. It never managed to do much but I tried. There were tragedies, like my mom not knowing if I was alive or dead on her birthday because we still had no electricity or phone service. Due to factors beyond out control, we managed to not lose anyone and stay reasonably safe in the interim. Power came back after a couple of days. Then internet and phone connections. Water took more than a week for our part of town, but nine days after the incident, we were showering again.

It was huge and terrifying and changed who I am, but one of the longest lasting effects has been a sense of survivors' guilt that burns all the brighter for my being foreign. Those 16,000 lost souls actually belonged here. The vast majority were born and raised here. They knew the language and the culture because it was their own. How is it that I, an interloper who came for adventure and stayed for the man with the accent, managed to survive? Why am I still here, eight years later?
There are no answers to these questions and accepting that none of us controls these things is helpful, but still challenging. Some days I still wonder. I know I had nothing to do with their deaths and it is sad that they died, but i would be lying if I said there wasn't still a small part of me asking why, if they belonged here and I clearly don't, they should be gone while I'm still hanging around.
The real take away from March 11th should be to live your life well, and to the fullest that you can, because things happen so far beyond our control that there is no winning answer. Also, check your disaster preparedness kits and make sure your canned food is in date. Just in case.
At 2:46PM, an alarm will blare for a full minute, and I will stop what I am doing and try not to cry. It will hurt, but it is good to remember.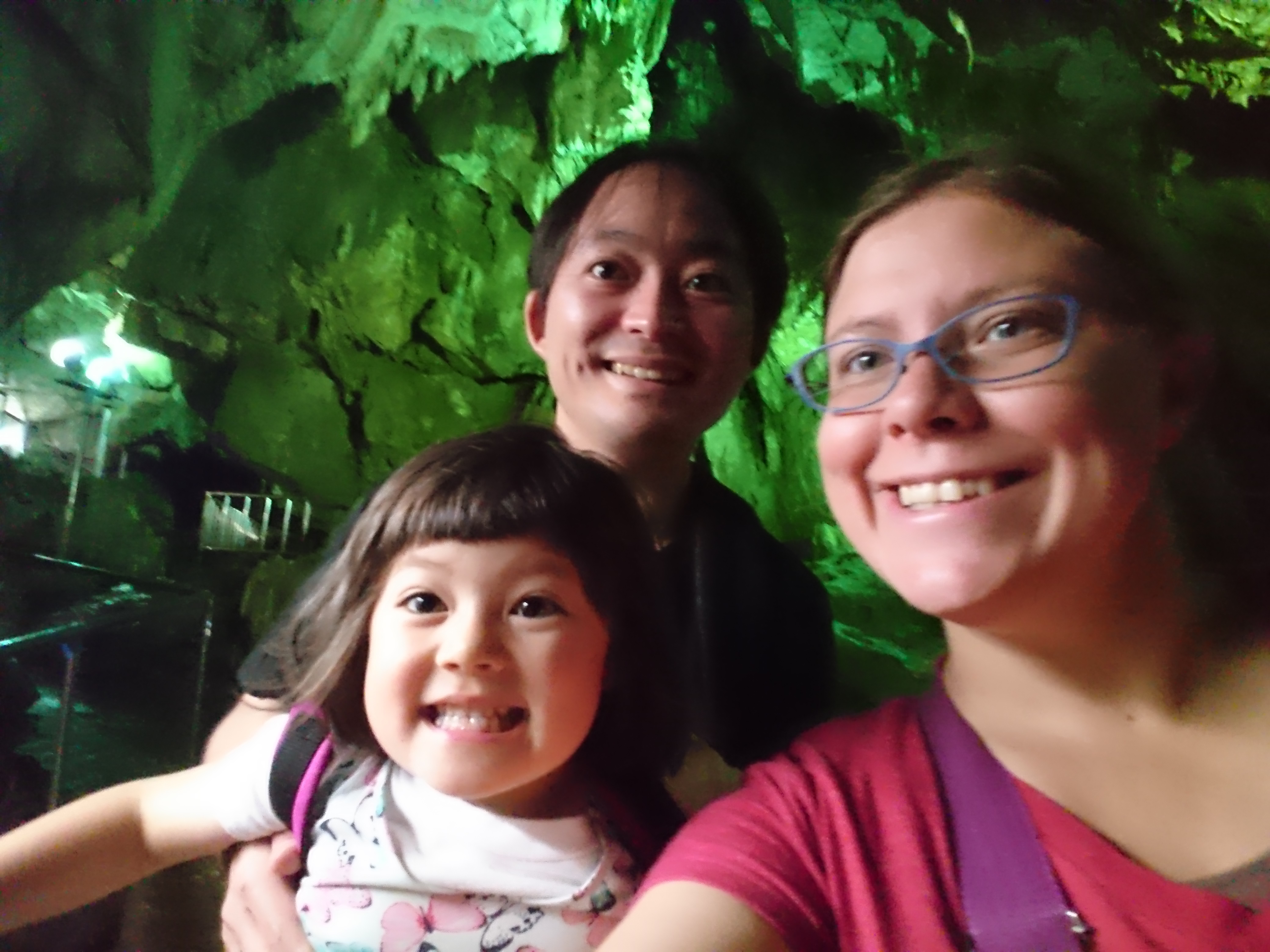 A working mom/writer/teacher, Jessica explores her surroundings in Miyagi-ken and Tohoku, enjoying the fun, quirky, and family friendly options the area has to offer.
---