May 24, 2018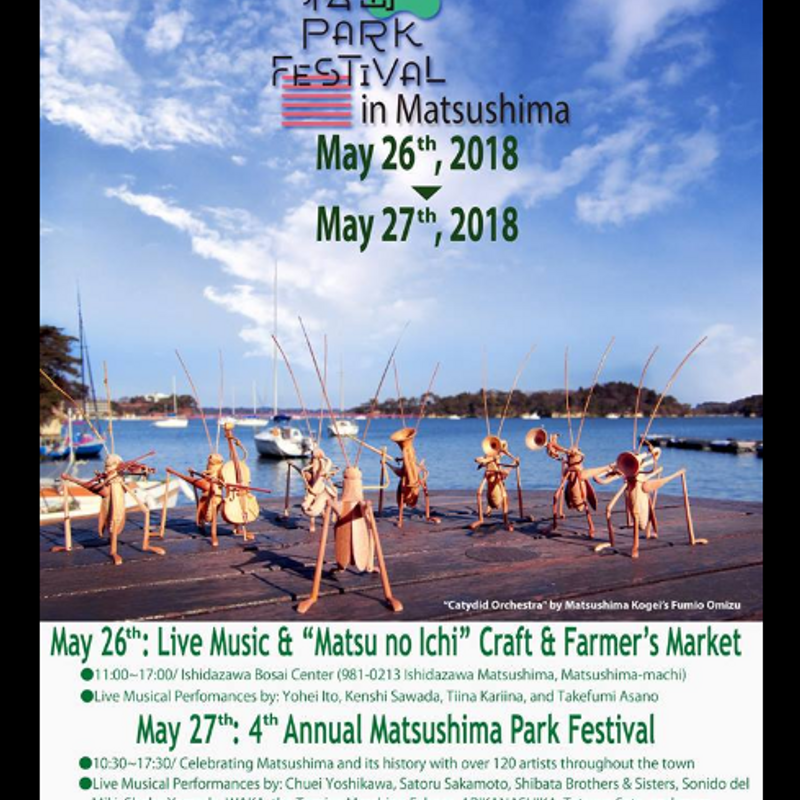 Poster/flier found on Visit Matsushima, Matsushima tourism info on Facebook.

Kicking off summer here in Miyagi this weekend, the seaside town of Matsushima is hosting its fourth annual Matsushima Park Festival. Last year, the event was a great, child-friendly and free musical excursion for my family, proving to be one of the highlights of our summer. Compared to that, the website for this upcoming event boasts one additional stage (up to 14 from 13 last year) as well as some interesting special guests including a large marching band.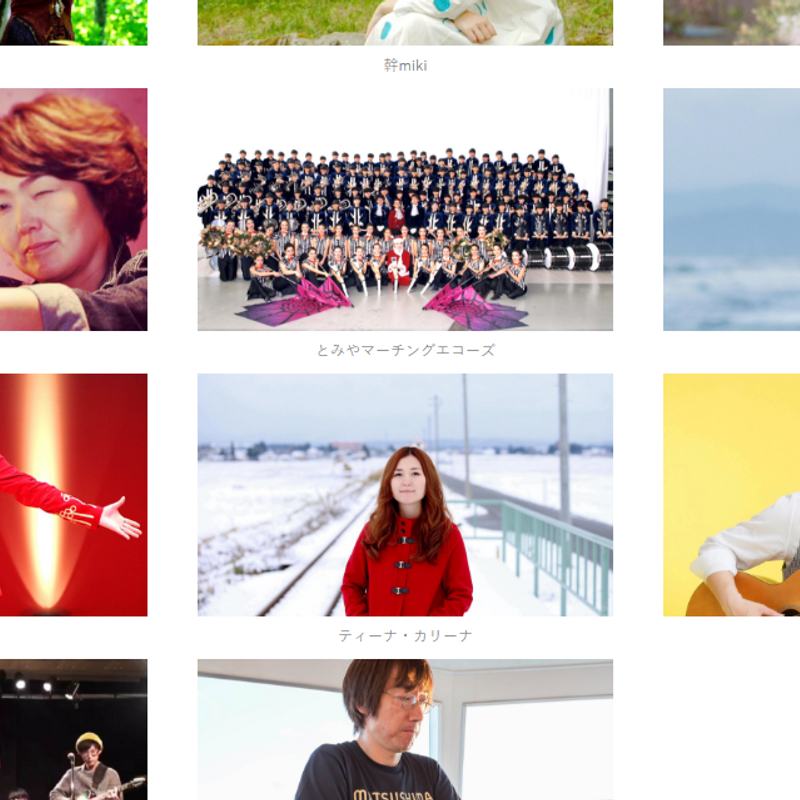 I do not know how/where the marching band will perform, but their katakana name does include marching. Also, why does WAKA have a gun? Where did she get it and how?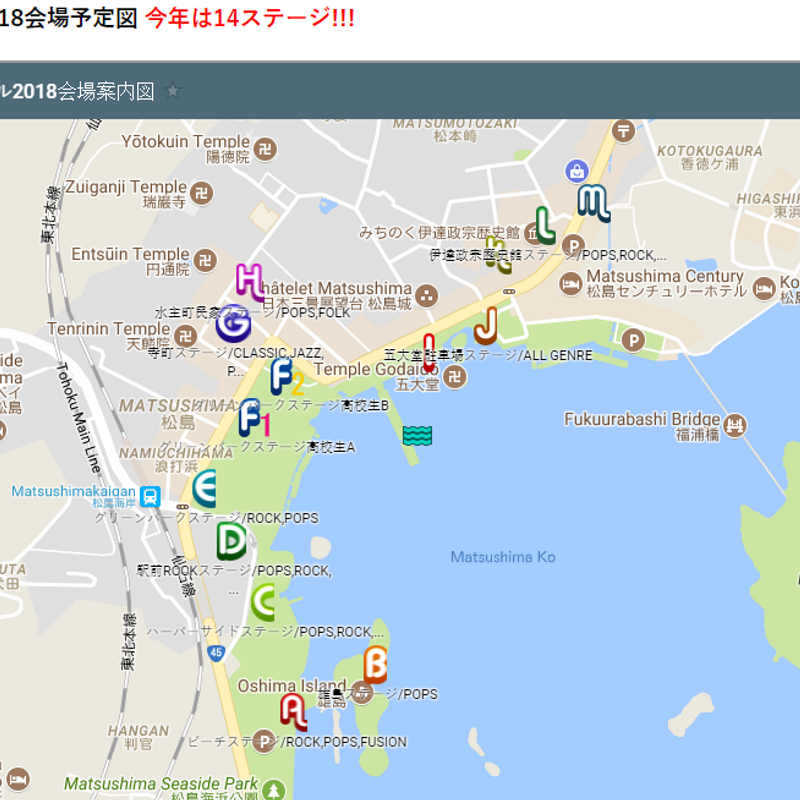 The stages as they are planned to appear, as found on the Matsushima Park Fes website.


A break down of the stage set up reveals a lot of commonality with the previous year with a few small exceptions. Hard rock is no longer listed as a genre requiring its own stage ( I am sure my husband will be disappointed to find this out) and there is now a second high school band stage nearby the first (stages F1 and F2). Otherwise, most of the stages are allotted rock and pop acts, though the stage near Godaido Shrine is apparently open to all genres and the temple area stages will be specializing in classic, jazz and folk as well. If our experience last year is anything to judge by, the walk around the ocean front and through the temple areas promises to be quite invigorating on Sunday.

The main musical component of this whole shindig gets underway on Sunday, May 27th, but another addition to this year's line up as a number of Saturday events held at the Ishidazawa Bosai Center (981-0213, Ishidazawa Matsushima, Matsushima-machi) which is a bit of a trek from the nearest station, Matsushima Kaigan (40 minutes and 410 yen on the Senseki line from Sendai). The walking route should take about 16 minutes along Routes 144 and 146, though I personally cannot guarantee any level of sidewalk involved as the path veers far from the traditional tourist and pedestrian friendly area. With a farmer's market and a handicraft fair in addition to four named musical guests, the Saturday event should prove to be a lot of fun for the whole family, though I would recommend it most strongly to families who drive or are willing to take a taxi.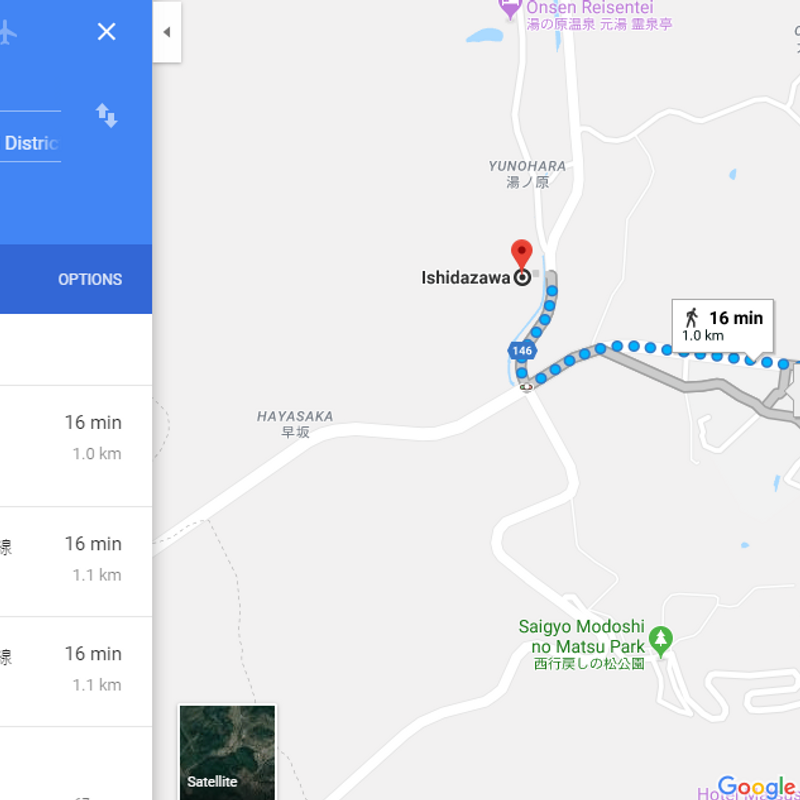 The Saturday event's location, found on google maps. I don't know about you, but walking along a main Route road with a child for a kilometer or more each way would put a damper on my weekend.
The Sunday fun starts from 10:30AM and only lasts until 5:30**, so if you're in Miyagi and in the mood for some great live music for free, make sure to swing by Matsushima this weekend.
**There is a slight discrepancy in times from a flier seen on the Matsushima home page (10:30-5:30) on Facebook and the website dedicated to the actual event (11-5:15), likely due to set-up and take-down times, though these events tend to run a little late.

For more information, check out the event website (all in Japanese) or my coverage from last year.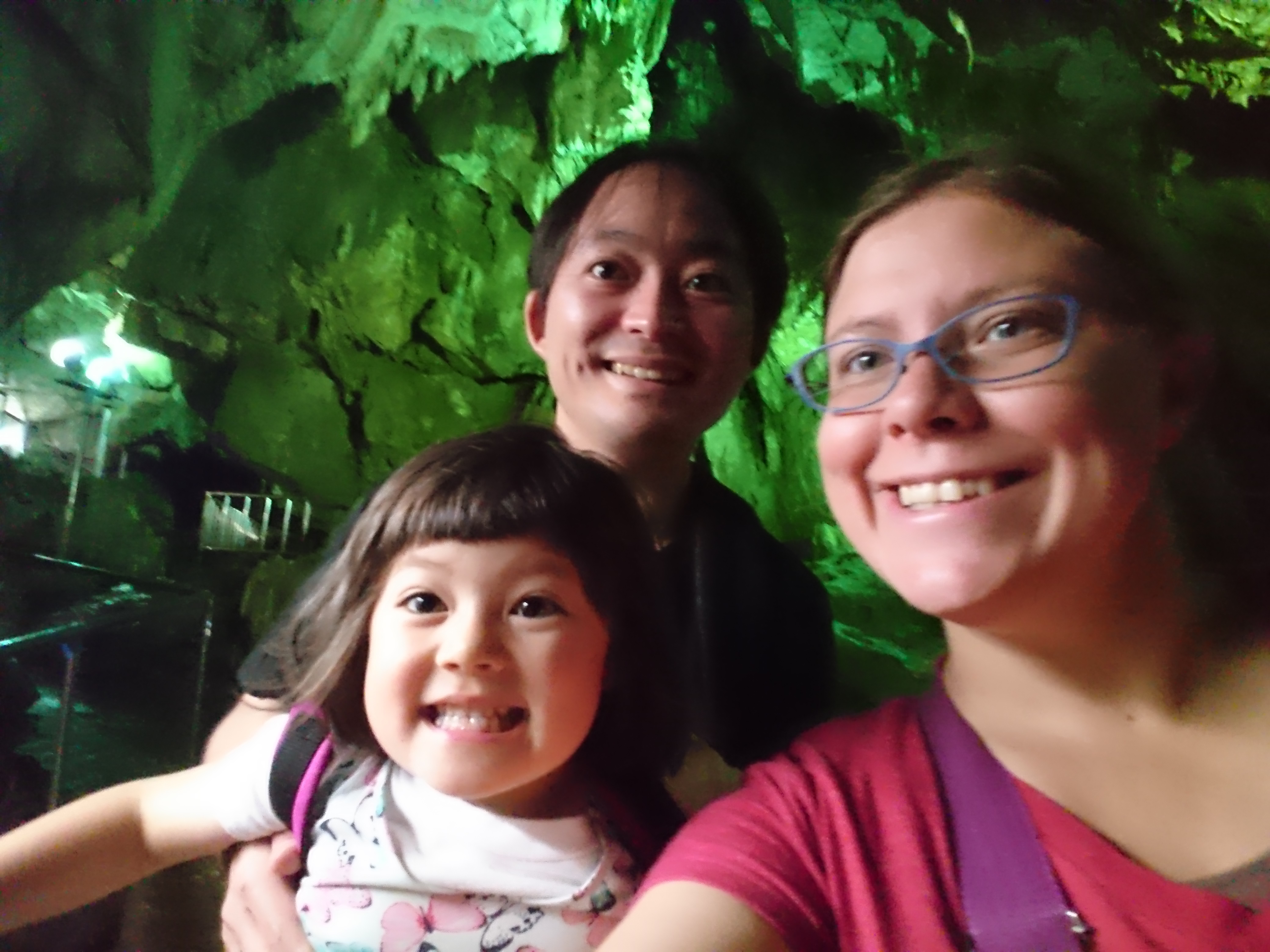 A working mom/writer/teacher, Jessica explores her surroundings in Miyagi-ken and Tohoku, enjoying the fun, quirky, and family friendly options the area has to offer.
---