Oct 16, 2018
One of the most challenging aspects of living abroad is the lack of familiar comfort foods. In Japan, I find options for lasagna to be few, far between, and either prohibitively expensive or of extremely poor quality. That's why a few years ago I started making my own, encountering two major problems before things even got going. First, lasagna noodles are expensive and can only be found in some high-end grocery stores or import shops. Second, cheese is either basic or exceedingly expensive as well. For this dish, I used basic shredded cheese from the supermarket and a secret weapon: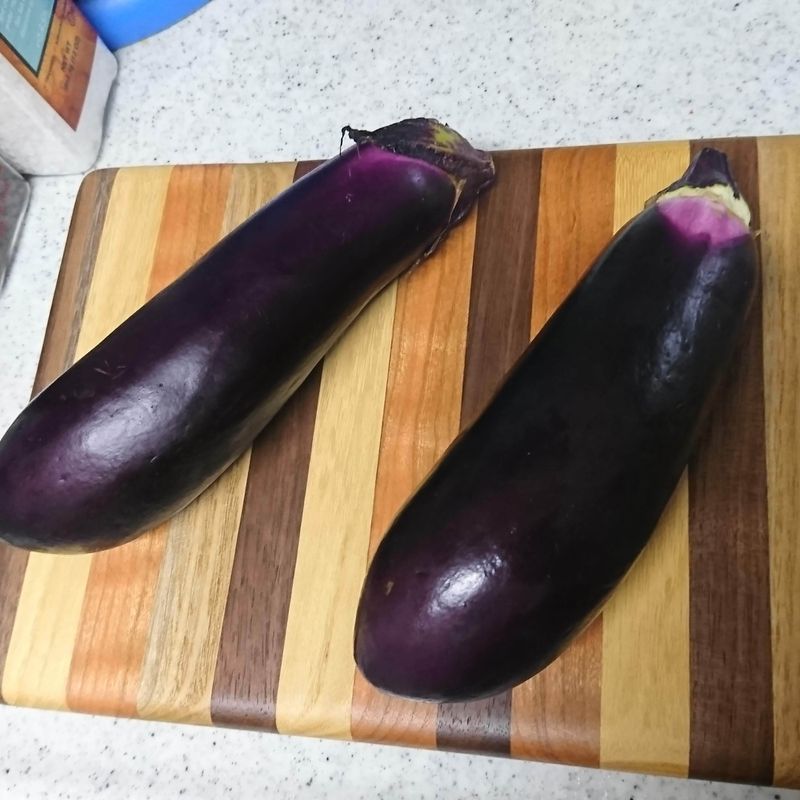 Eggplant! That's right. A couple of small to medium sized eggplants will work for this, making the dish both healthier and less expensive.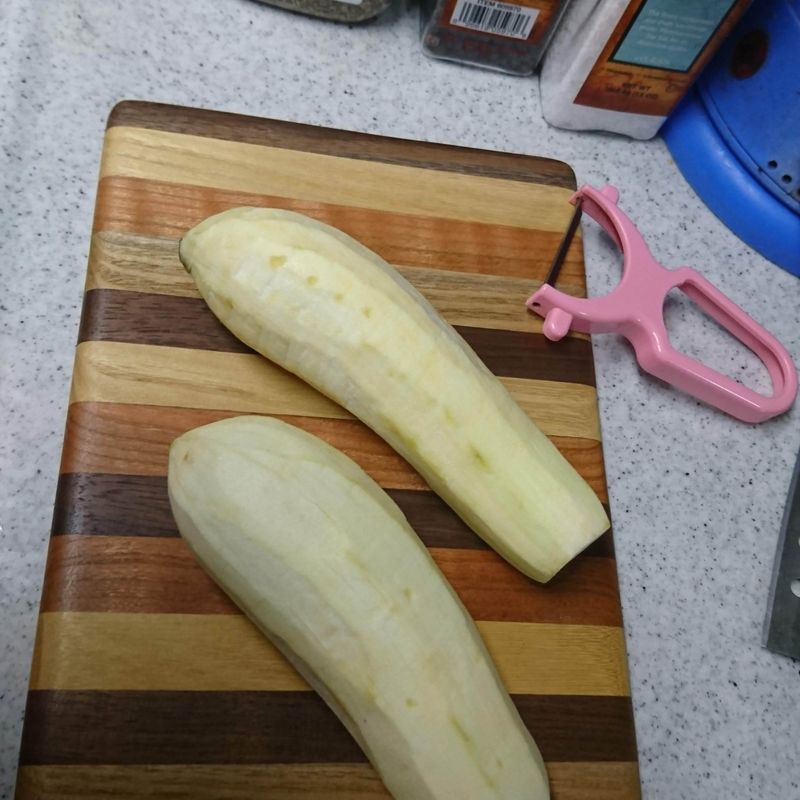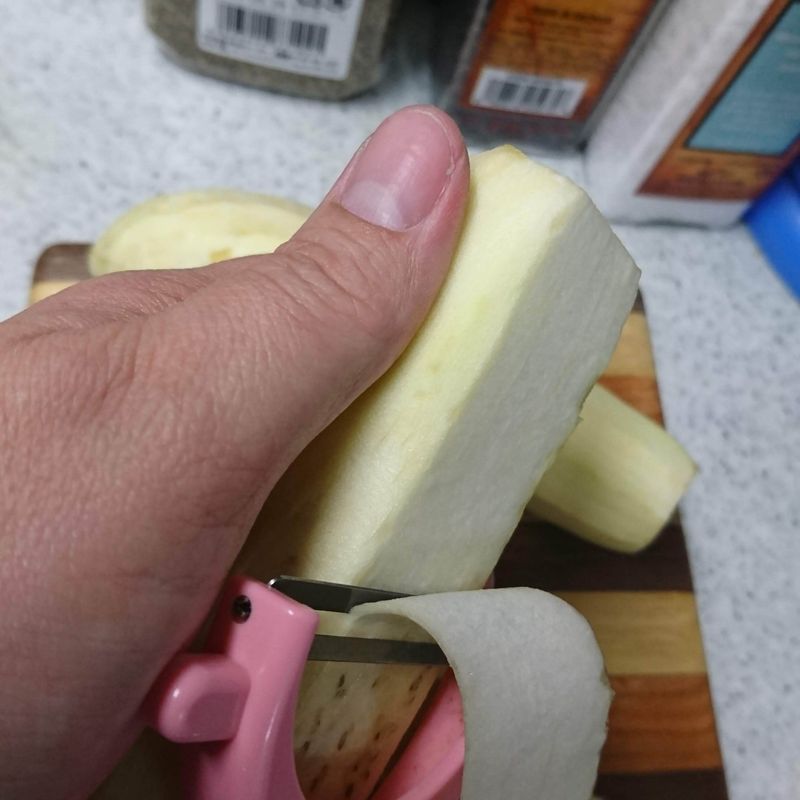 First take off the tops and peel the eggplants. Then slice them thinly. If you're as bad at that as I am, just use the peeler instead. It makes pretty uniform slices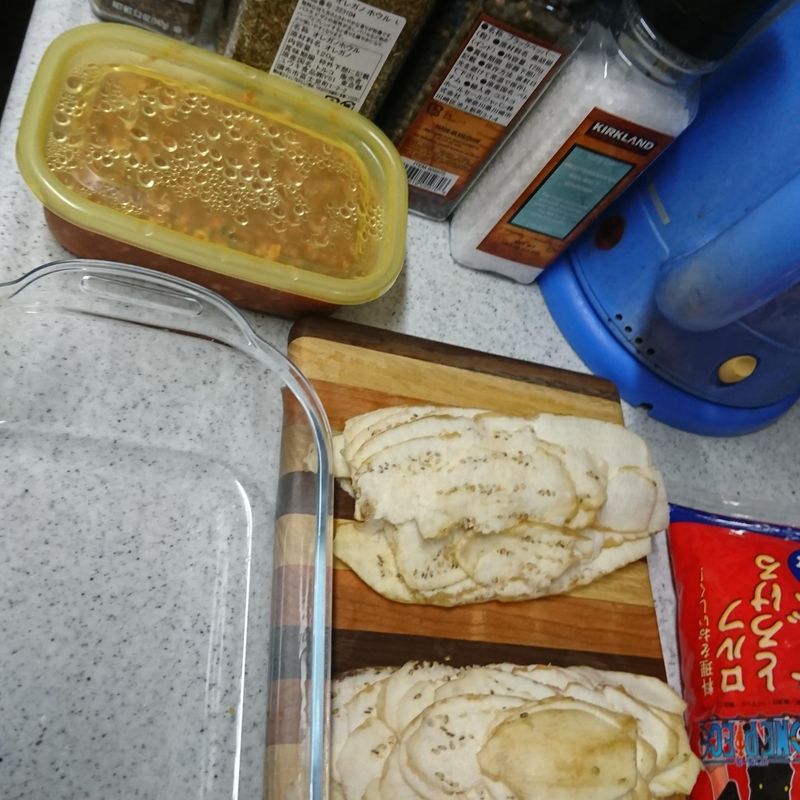 Then take out some meat sauce. I recommend planning this dish for a night or two after spaghetti night and using stored excess meat sauce from that. If you don't have that on hand, you could substitute meat and tomato sauce from the grocery store or whip some up by frying up some menchi with seasoning and a can of sliced tomatoes.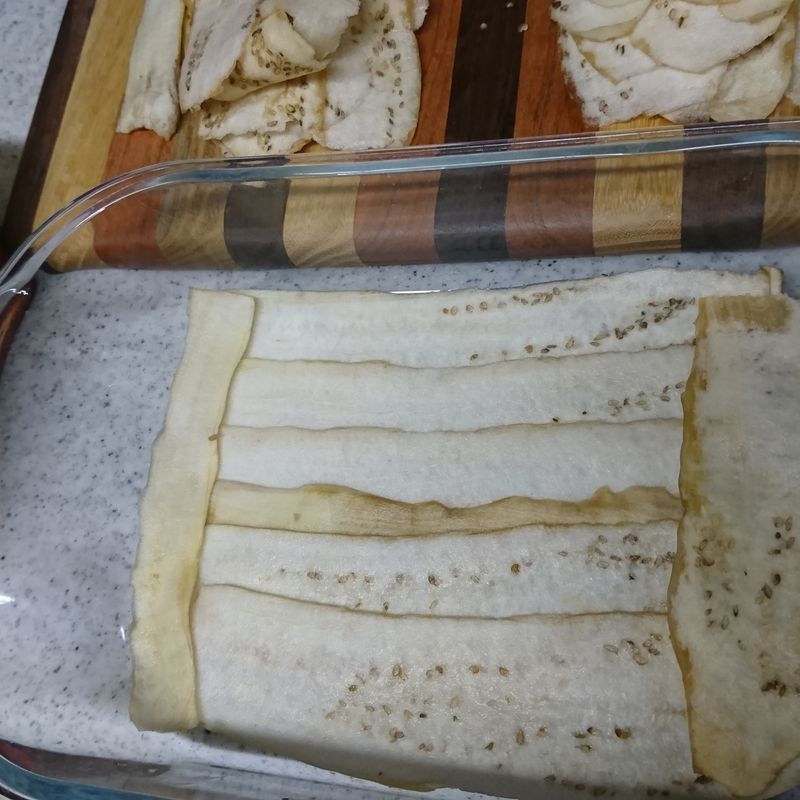 Layer the bottom of a baking pan or dish that will fit in your "oven" with sliced eggplant. Use the nice slices on the here and on the very top layer. On the layers in between, slightly chunky, uneven and weird slices can be used without affecting the overall outcome.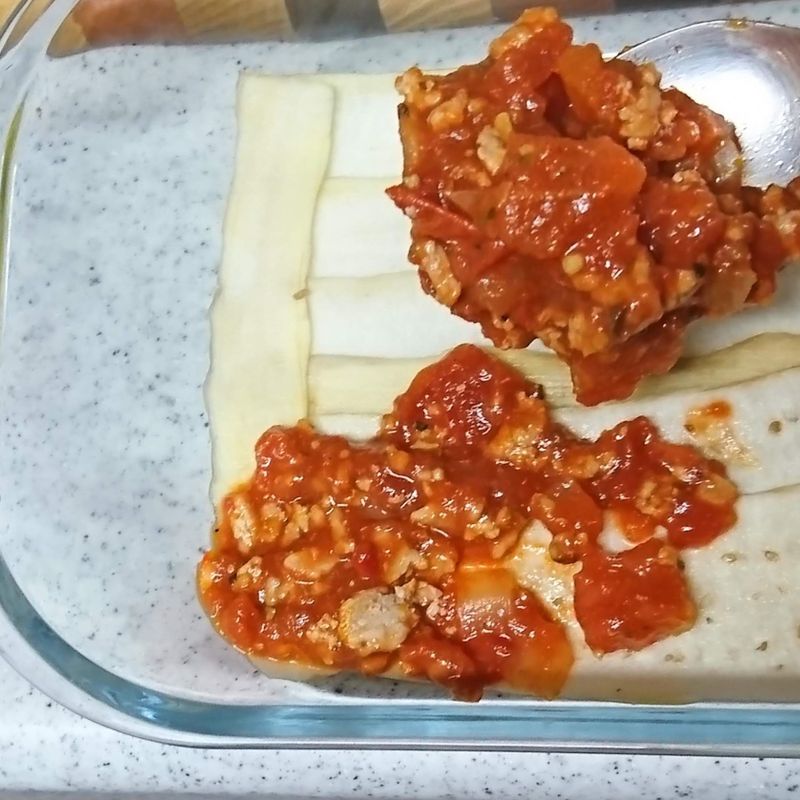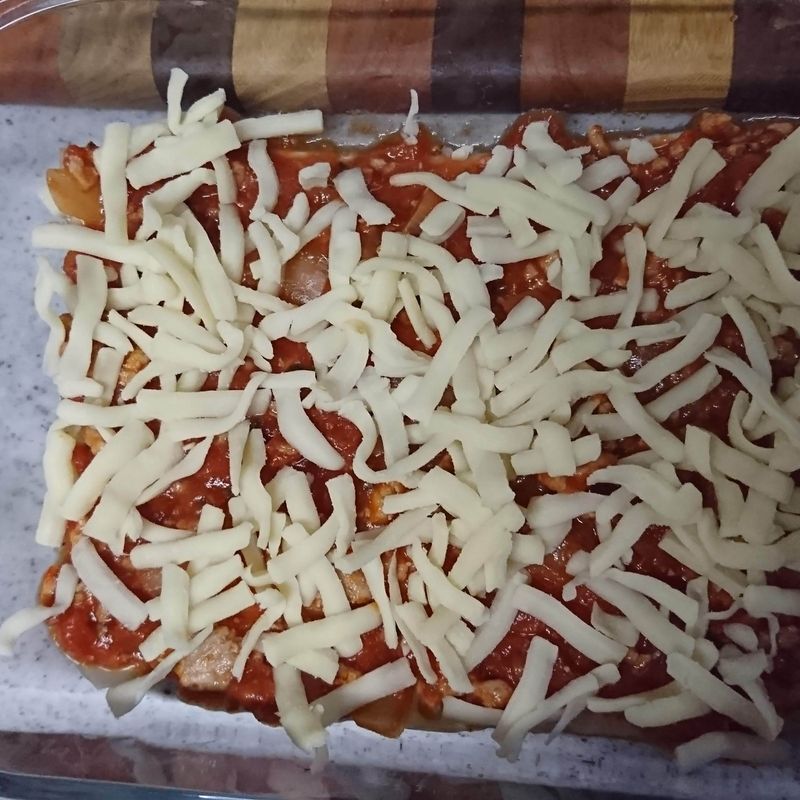 Then spoon on a thin layer of meat sauce. Then sprinkle on a thin layer of shredded cheese. Layer 1 complete. Cover with eggplant slices, and this time the slices can be uneven or misshapen, so long as they connect to form a layer.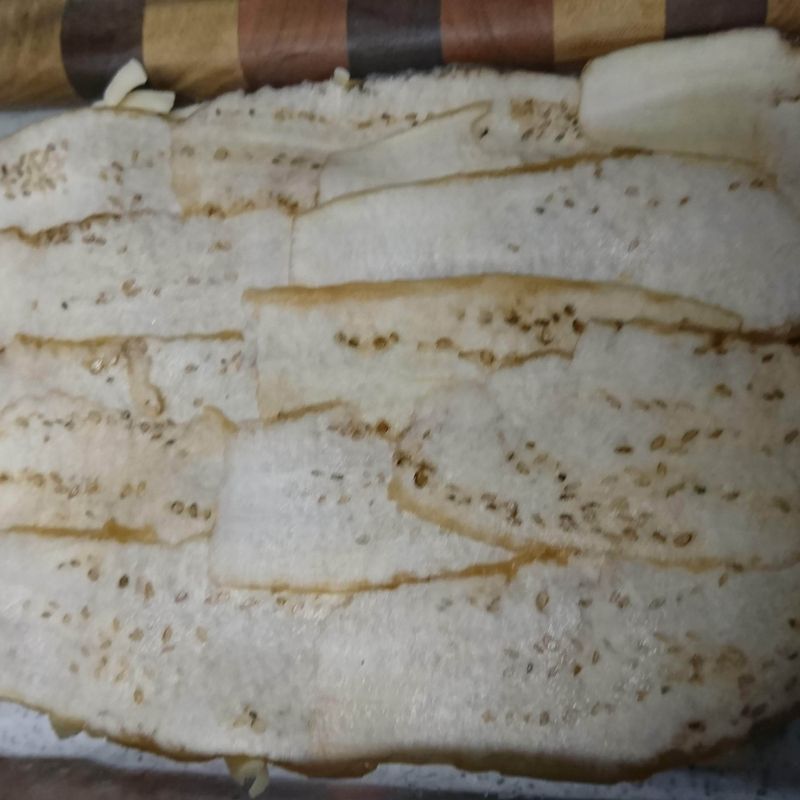 See how they overlap a little more than they need to? That's fine. The important thing is that they connect.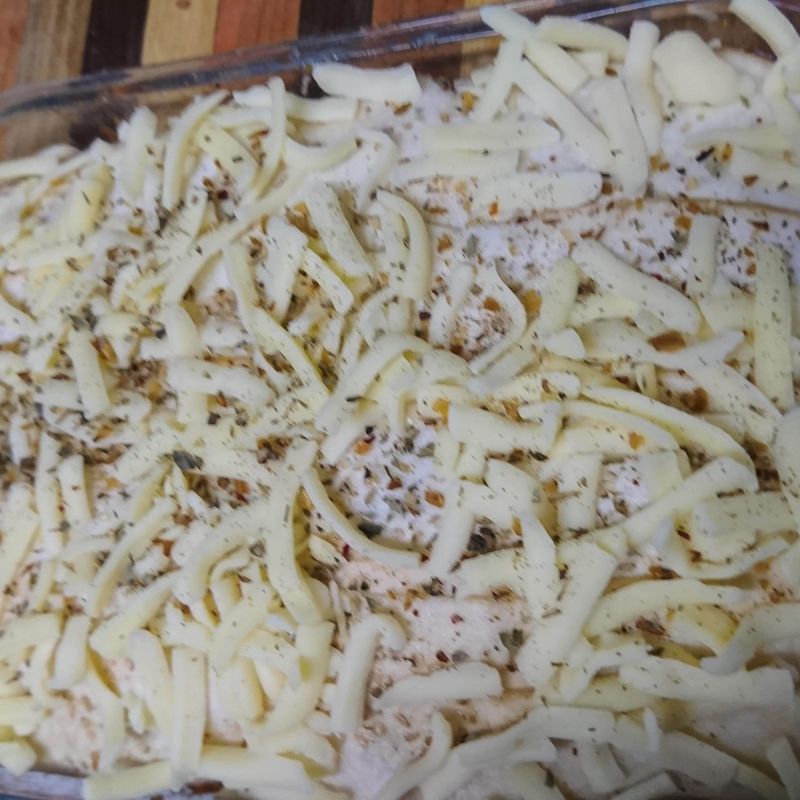 Repeat this process until you run out of ingredients or space in your dish. In this case, I still had half an eggplant left when my sauce ran out, so that was where I stopped. The top layer should be eggplant, cheese, and seasoning. If you're using store-bought meat-sauce, you should probably add seasoning every layer.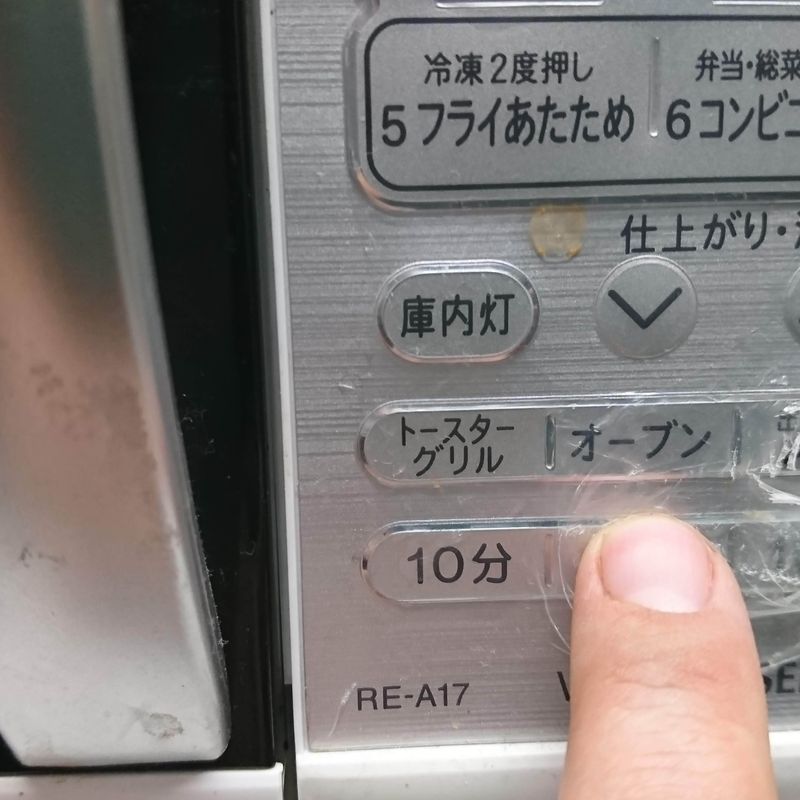 This dish can be baked in a number of oven-like appliances, though I have a tendency to use the over function on my microwave, where I put the dish in at 200 degrees Celsius for 90 minutes, but my machine is also a little slow on cooking times, so adjust as needed and check every 15 minutes or so to make sure nothing has blackened yet.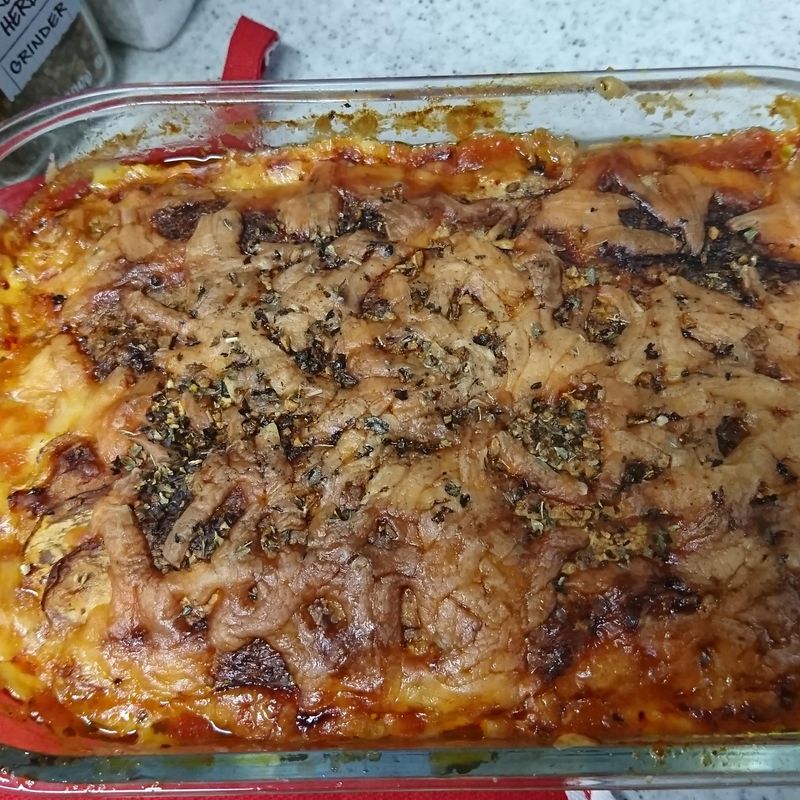 This looks great, but there is one small problem: an excess of liquid. Using a spatula to keep the lasagna in place, tilt the dish so that the fluid can escape. If you're resourceful, this lasagna juice could probably be used for another cooking project, but I'm not so much, so it usually goes down the drain in my house.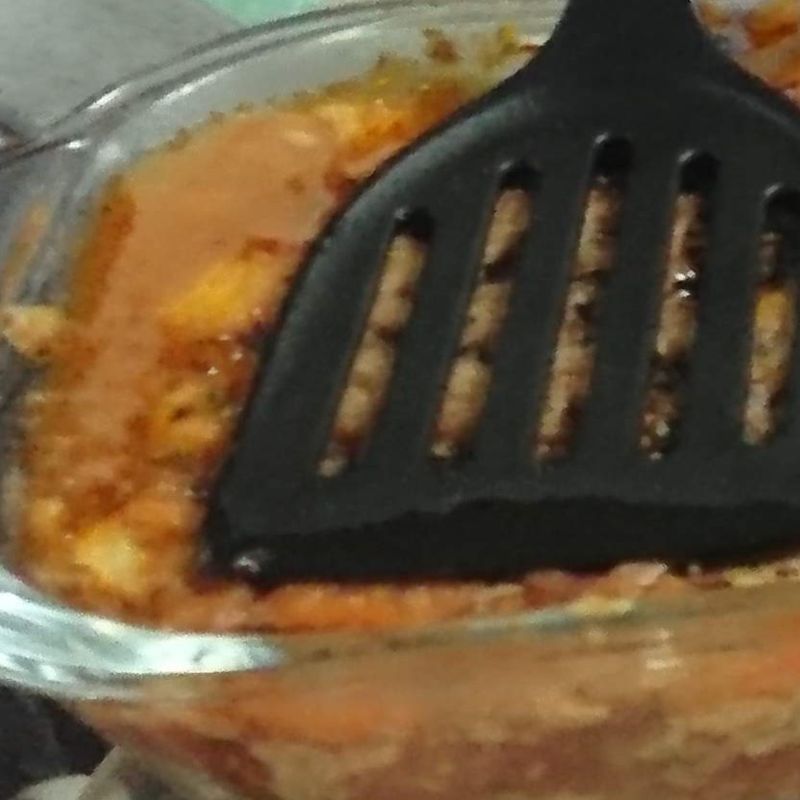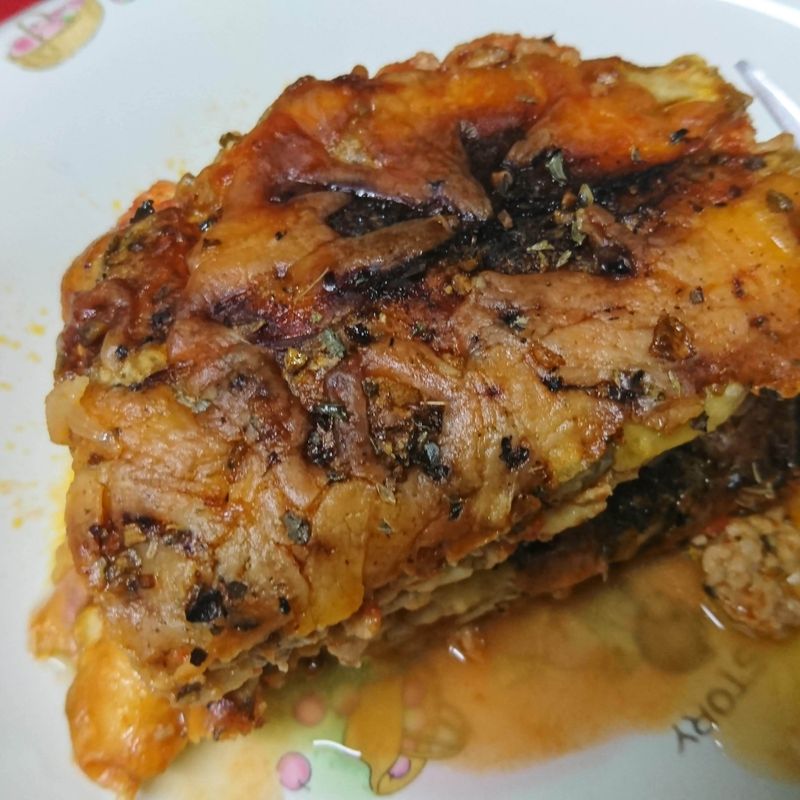 Slice and serve!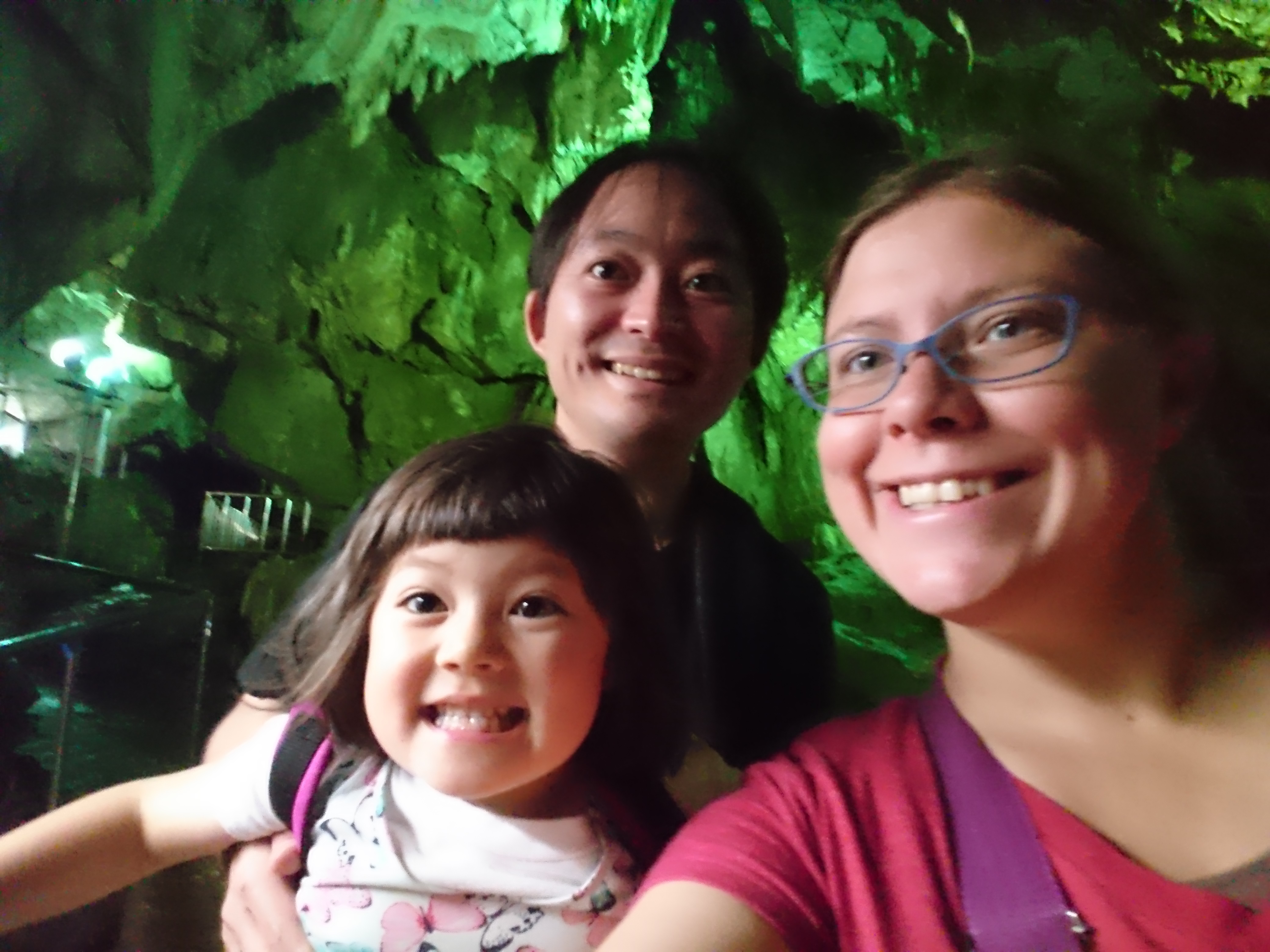 A working mom/writer/teacher, Jessica explores her surroundings in Miyagi-ken and Tohoku, enjoying the fun, quirky, and family friendly options the area has to offer.
---
6 Comments
Get in my belly! This looks fabulous, and we always seem to get a surplus of eggplants from our neighbors (not a bad problem to have). I'm hungry now!

@genkidesu Yay! I notice there is usually a bunhc of cheap eggplant around, almost year round, so it makes for a great way to make use of those veggies before they rot. Rock on!

finally found something new to do in Japan.

Hahaha... every time I see the top photo (thumbnail for the article), I think it's a picture of shoes at first... oh dear.

@helloalissa Hahaha. I would actually totally wear eggplant colored shoes.