Apr 4, 2018
I started sewing at a young age, creating dolls and doll clothes out of otherwise worn out garments with the use of my mother's little sewing kit. This hobby grew more useful in college when I enthusiastically pursued cosplay as my main point of interest. My life has changed a lot since then, but my old hobby is still extremely useful, as my daughter's closet full of clothing I've made from second-hand materials can attest.
When I first moved to Sendai, it took me months to find the cloth store, which may sound silly as it was only about a block from my workplace at the time, but I had no idea where to look. I found a few little shops catering mostly to quilters wanting new fat quarters, but not people who wanted to make real clothing. Only when I brought the matter up to a coworker did I get the low-down on the most convenient cloth shops in downtown Sendai.


1) Mabuchi
The biggest and most convenient cloth shop in Sendai has to be Mabuchi, located on the seventh floor of Aeon (formerly Daiei) two blocks from Sendai Station's west exit. Here, the cloth enthusiast will find bolt after bolt of cloth in a variety of patterns and weaves, separated by likely purpose and type.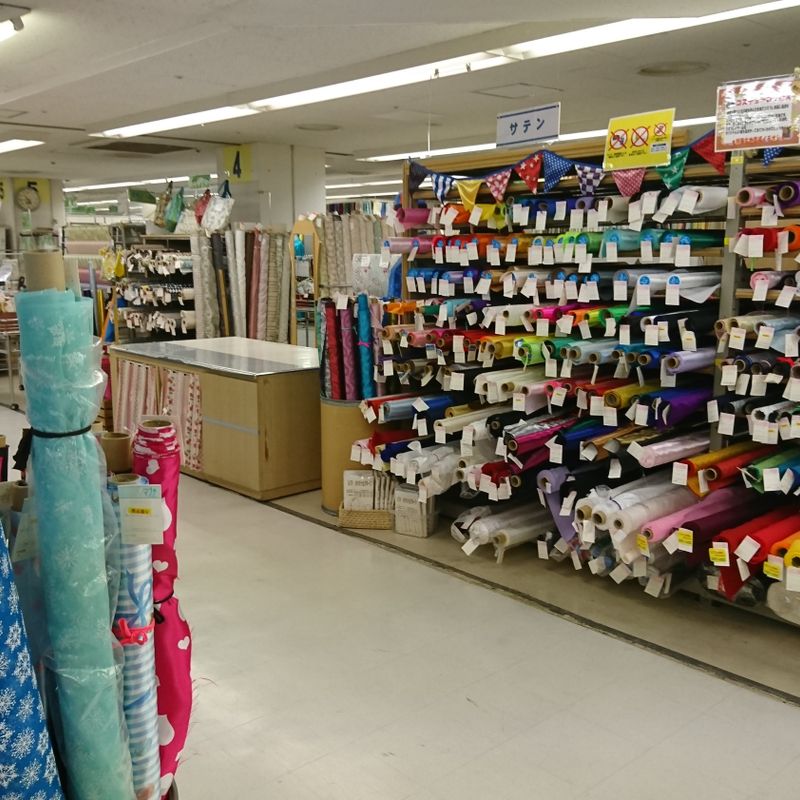 Rolls of knits are found next to the short-bolt prints (meant more for trims and accents than full garments) which are across the aisle from wearable prints, situated between the costuming section (spandex, leather, sequins, oh my!) and the quilting section. All of that can be found on just one aisle and with enough variation to work for most of us outside of proper fashion design.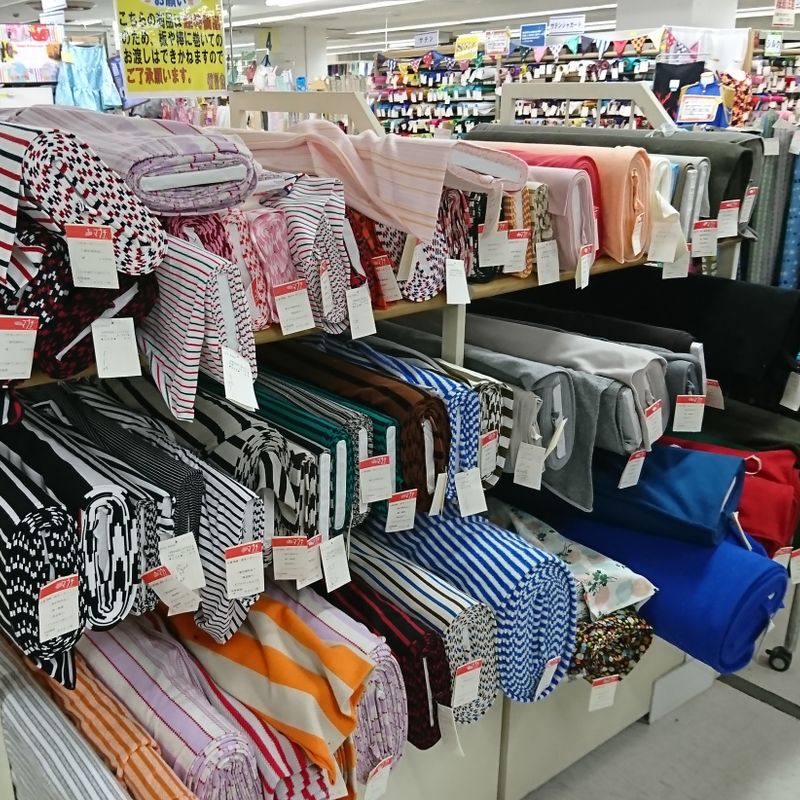 There are also other sections of cloth, including kid's favorites, cloth specifically for school bags, and Japanese-themed prints in more traditional styles. In addition to the great selection, there are frequent sales on different kinds of fabric, so picking up a flier, checking out the shop, or looking at the website on a semi-regular basis can be helpful if you're really interesting in making the most of your money there.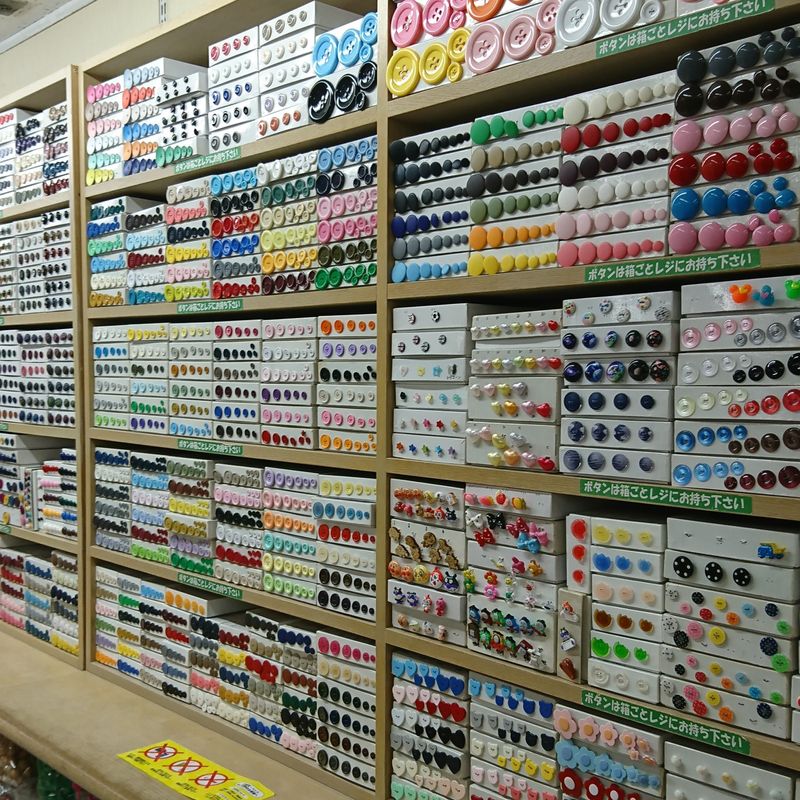 Buttons offered here come in a beautiful variety of shapes, sizes, colors, materials, and countries of origin but are usually prohibitively expensive for the projects I make.
2) Kimuraya

If you exit Aeon onto the arcade and head away from the station, you'll walk right past this shop, located on the arcade street level on the right side, and may confuse it for a yarn store or an conservative clothing shop. Venturing inside past the yarn selections, you can find some fairly interesting products and supplies for a number of other crafts including felting.
There is a large cloth section at the back of the shop on the first level and the basement level, as well as a number of button boxes across the right wall in the back on the first level. While the selection may be a little lacking when compared to Mabuchi, the prices tend to reflect the difference and sometimes the intrepid cloth enthusiast can find a better deal here than at the bigger shop, even on a similar material.
One of my more recent works, an attempt at an armadillo, required the use of some traditional kimono-style cloth, and I figured Mabuchi would have me covered, but the only options I found there were far outside of my price range. A little run over to Kimuraya proved fruitful, as I wound up with the cloth I needed at a price I could get behind. This was the result.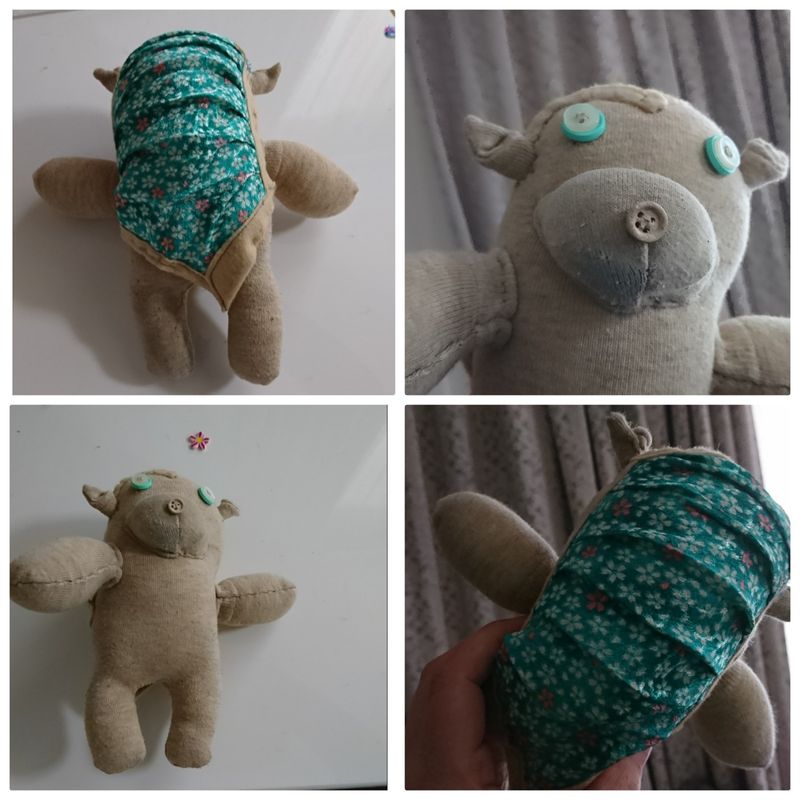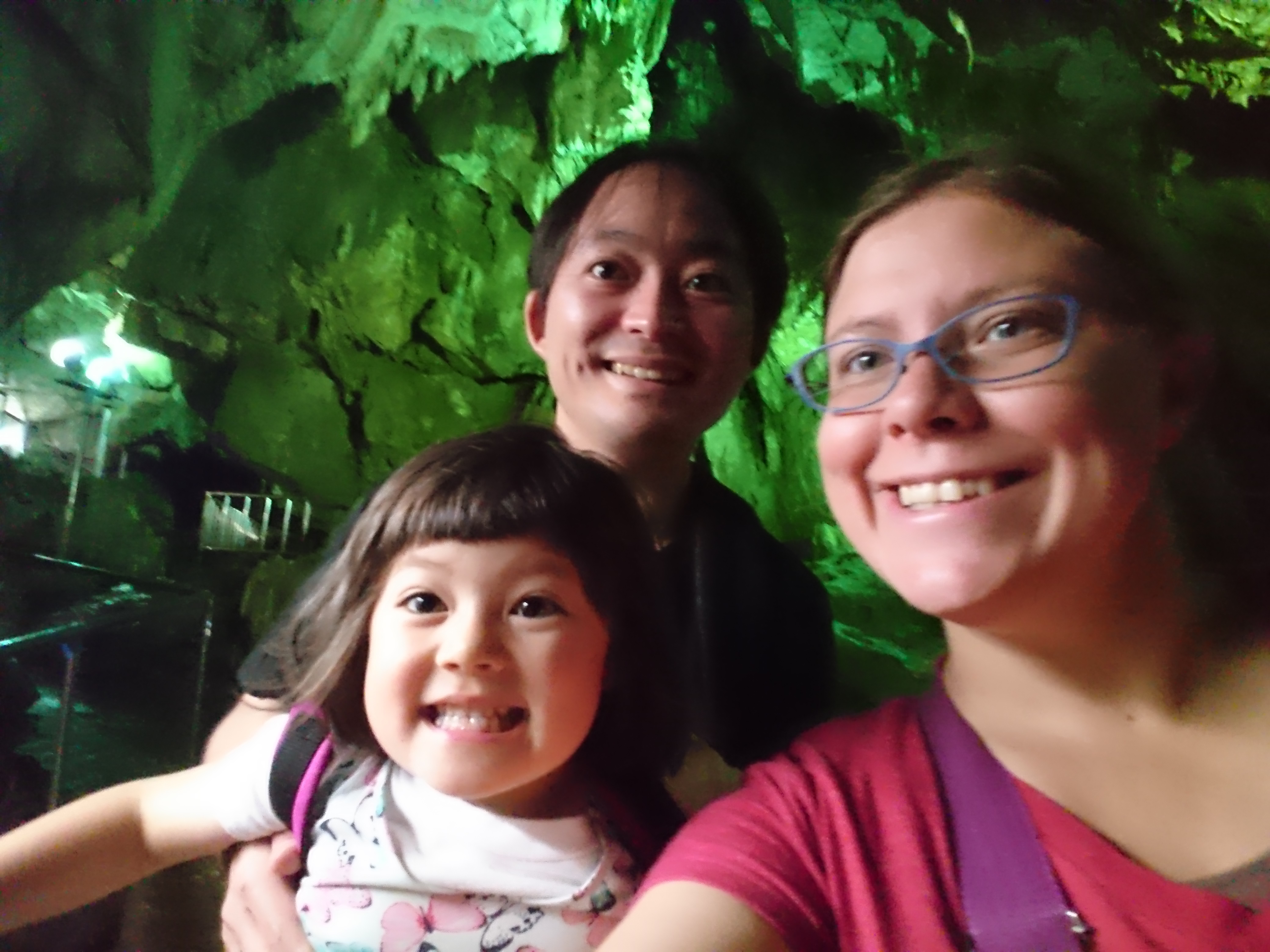 A working mom/writer/teacher, Jessica explores her surroundings in Miyagi-ken and Tohoku, enjoying the fun, quirky, and family friendly options the area has to offer.
---
4 Comments
Last time when I visited Sendai for just one day, I was lucky to find that sewing store at the arcade. I love sewing very much, that´s why it was very great to check out all those great fabrics. I also found a very nice fabric in a festival style, which I´ve never seen before in all the sewing stores I used to go in Tokyo. I want to go there back in the future!

@BlueButterfly Nice! Check out Mabuchi the next time you're in town. You're sure to find some more cool stuff, but that little shop is pretty good too.

All of the sewing stores around here are like what you described, for quilters who want fat quarters. The only other stores are boutique style and way overpriced to buy enough fabric to cover my body. I go about twice a year to nippori fabric town in Tokyo for my fabric hauls but Id love a place to just browse for fun.

@edthethe I hear you! It was similar when I lived in Gifu, too. Only in a few city centers can you actually get what you want.