Jul 6, 2017
You're on a trip to some beautiful little town in the countryside that you've never seen before. It's magical and majestic and great...until nature calls. Then with trepidation, you head to the nearest bathroom and find...a hole in the floor glorified by porcelain and running plumbing. One of the hardest things to get used to in Japan, and one I faced daily in my first years here, still remains a source of frustration for me-- the squat toilet.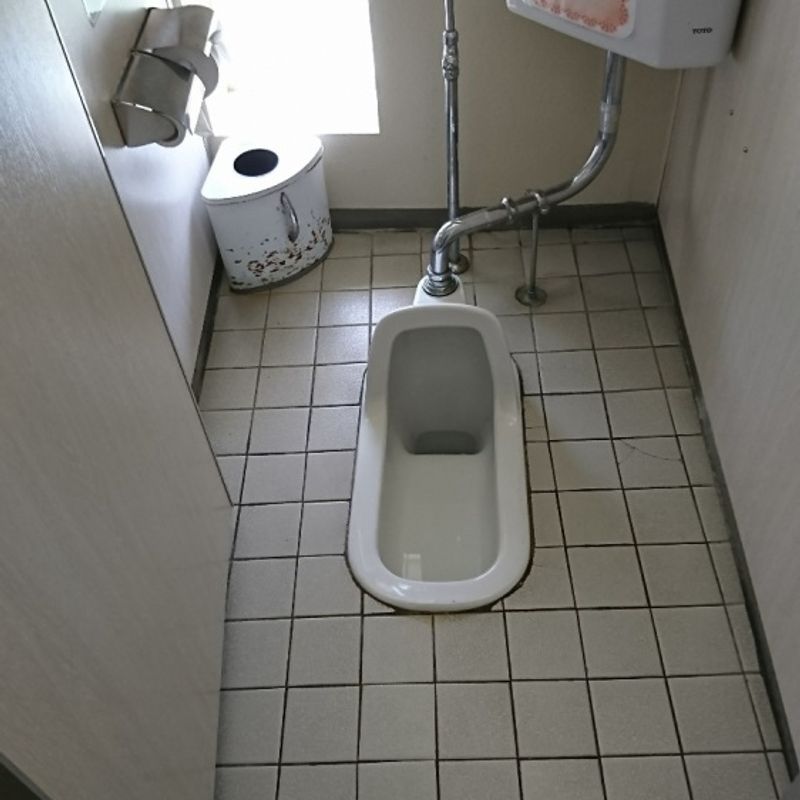 The squat toilet, or 和式 (washiki), is common in older homes and smaller cities, though I have seen them in Tokyo and Kyoto. When first confronted with these, I was shocked. I had been told that Japanese toilet seats were feats of design and almost impractical assistance-- washlets that sing to cover your sounds and spray you clean. I had not heard of these flat and shallow porcelain features, but I took it upon myself to use them as often as any other toilet. I would prove that I was not some unadaptable foreign oaf. Of course I could use these toilets. I had to use these toilets. Also, the ladies bathroom at my workplace had only these toilets, so I had every opportunity to give it a try.

Problem? I was never great at positioning and aiming, so even urination in a squat toilet involved disrobing from the waist down to avoid ruining my pants or shoes. I would then take the best position I could while holding onto whatever pipe or pole that might be coming out of the wall and did my best to maintain a velocity that would eliminate things quickly without causing unnecessary splashing. Back in 2008, instructional videos on how to use this kind of toilet were not available to me, though you can now view some if you need help. My method worked well enough when it had to, but my enthusiasm for embracing this toilet style ended one day in Tokyo, when a long line in the ladies' bathroom stalled, waiting out the Western style toilets despite a few of the squatties being available. If not even the natives were willing to cut waiting time by making use of these options, maybe it wasn't such a crime for me to avoid them as well.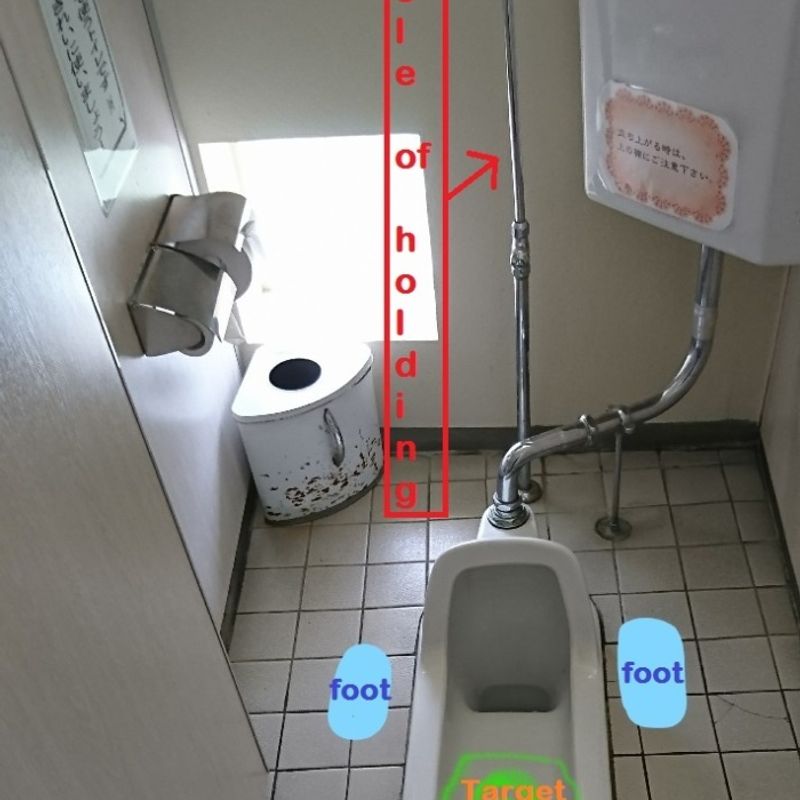 Proponents of the squat toilet rave about hygiene, specifically the fact that your body parts needn't touch the same surface as anyone else's have, providing you don't fall over. Science also backs up the benefits of the squat toilet, indicating increased ease in defecation when making use of a squatting position instead of a seated one. If you're looking to take advantage of these benefits without throwing out your washlet, you can buy a stool-like contraption that forces your knees into a squat while your rest on your own western-style commode.
Despite these benefits, many Japanese schools are considering changing to Western style toilets after surveys found that children often avoided using the toilet at school because of the squat toilets, according to a Japan Times article from late last year. This call for change was partially brought about by the aftermath of the Kumamoto earthquake which saw many citizens being temporarily housed in public schools and subjected to the facilities there.

In some areas, you can even find printed instructions on how to use these, illustrated, translated and laminated near the toilet paper or hanging on the wall of the stall. The closest public squatties to my current home unfortunately hold no such amusement.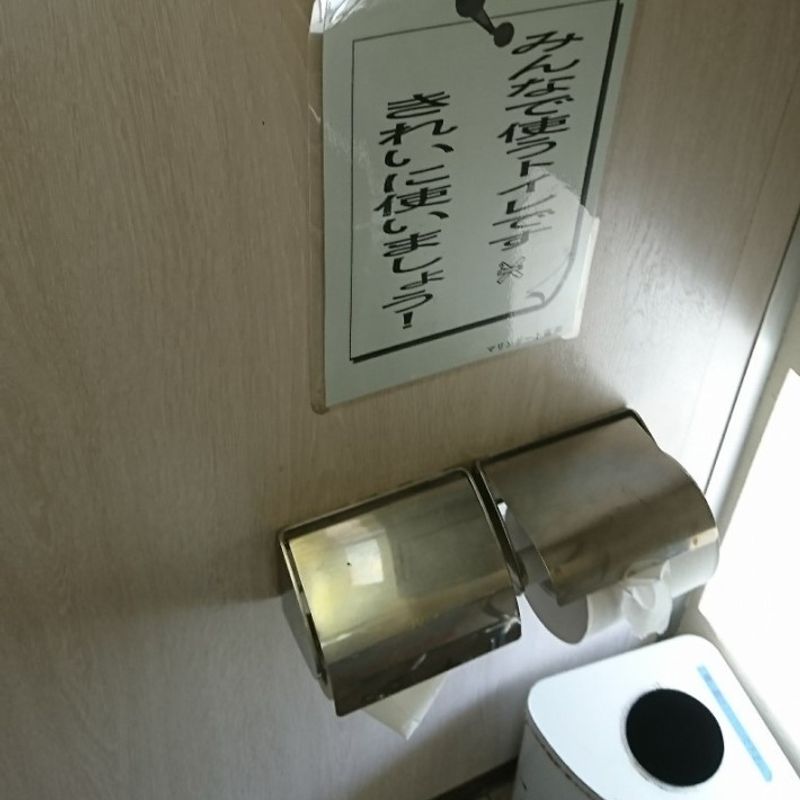 Just the reminder that "This is everyone's toilet. Please keep it clean."
While I no longer strive to make use of these toilets, they did come in handy once. Having eaten something amiss in Kyoto, I ran to the bathroom at a temple and was all too happy to make use of these facilities then. Perhaps they are really useful-- like emergency toilets reserved for those in desperate need.

What are your thoughts on the squat toilet? How often do you use one?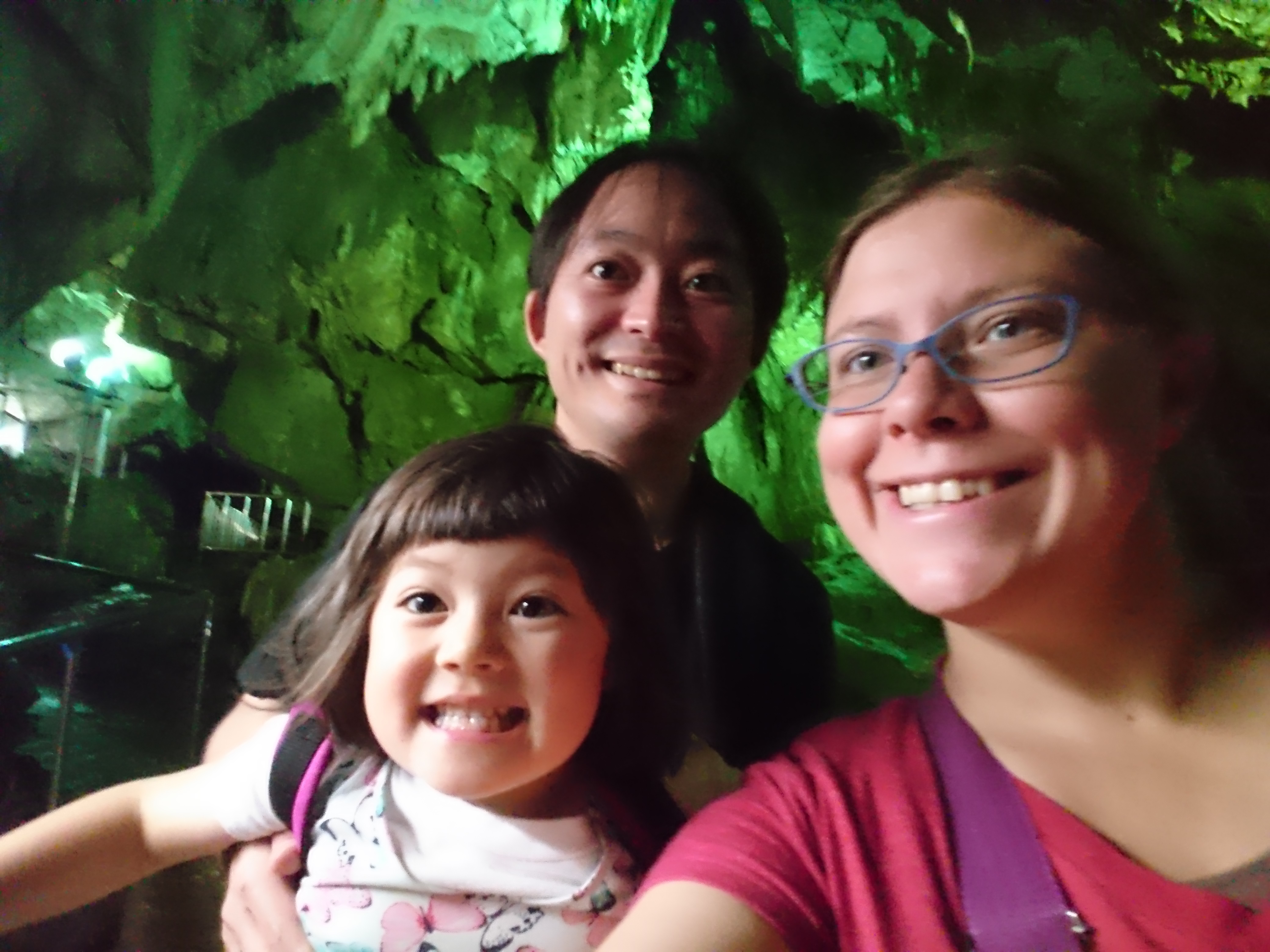 A working mom/writer/teacher, Jessica explores her surroundings in Miyagi-ken and Tohoku, enjoying the fun, quirky, and family friendly options the area has to offer.
---
6 Comments
I'm definitely a squat toilet avoider! I've only used one in my entire life - and that was actually in Malaysia - I hunted high and low to find a western style toilet to no avail.

@genkidesu One of those rare instances in which need outweighs comfort, eh? I know the feeling all too well. They're just not worth it when other options are available.

@JTsuzuki exactly!! if there is a western toilet option nearby i'll always go that route - this was definitely a case of no other options!

I'll try and bring the male perspective to this then, which is limited on my part as try to avoid these can of toilets at all costs. You find these a lot in train stations in Tokyo and to be honest they are usually pretty uninviting due to the smell and poorly discarded toilet paper (and more often than you might think - unsightly leftovers!). I've read about the health benefits of these toilets but I don't feel that assuming the required position affords the same kind of relaxed thinking time that the Western-style ones do (he says trying not to sound too weird). Fab post anyway - informative and laugh-out-loud funny!

@DaveJpn I am glad you found it informative as well as amusing. I was wondering about the male perspective, though I admit discounting it a bit because for half of the necessary actions, you guys don't have to get too close to the thing. That doesn't mean it isn't gross, though. I agree completely with your point about thinking time. I don't get how anyone could relax that close to planting themselves in it, but squatting is also more of a normal waiting-time action here. At least I remember seeing people squat while waiting for the bus in the countryside.

@JTsuzuki Good point. They are good squatters here.