Jan 13, 2018
One night in the last week of 2017, my daughter and I braved the cold of early evening to head into Sendai, the largest city near us. Usually, the prospect of being outdoors after sunset in winter leaves me shuddering and reaching for my electric blanket, but this time was different. We had to go. We weren't going out to dinner, nor to meet friends nor a party, but my urge to head into the bigger city was stronger than I could explain.
This was the one evening of that week that my husband would be stuck staying overnight at work, which meant no one was likely to be showing up at my home at 6PM expecting dinner. I could grab a snack or a meal for my picky four-year-old and myself at one of the cafes or restaurants in the arcade or near the station, but that wasn't our reason for going.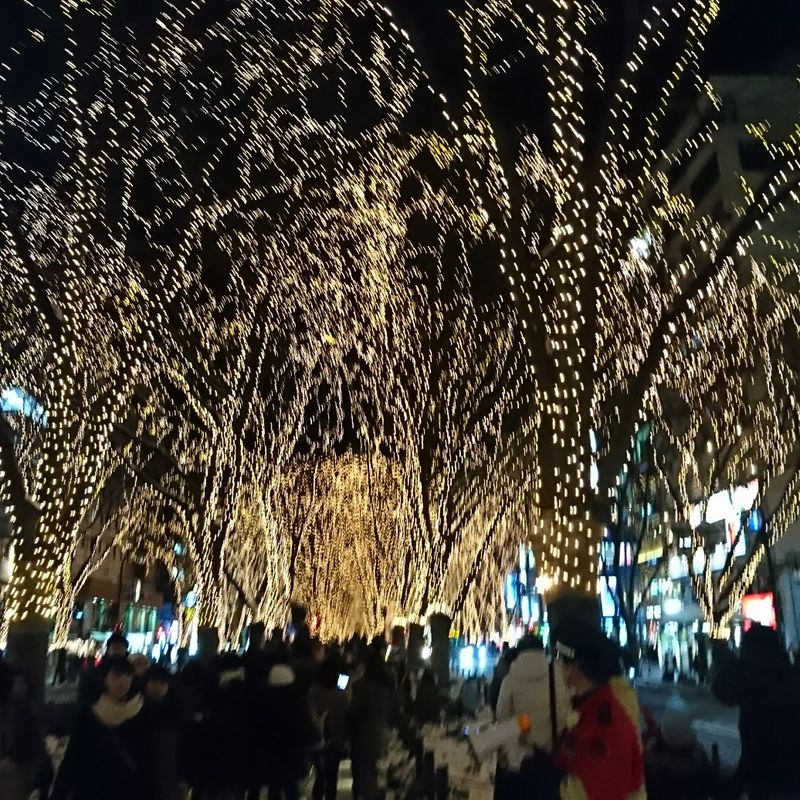 The yearly event that dragged us out in the cold is known as the Pageant of Starlight, in which the entirety of the large, park-like median in the center of Jozenji Street is lit with thousands upon thousands of shining fairy lights, all in the same iridescent yellow, giving the street a strangely classy feel not usually seen with these elements.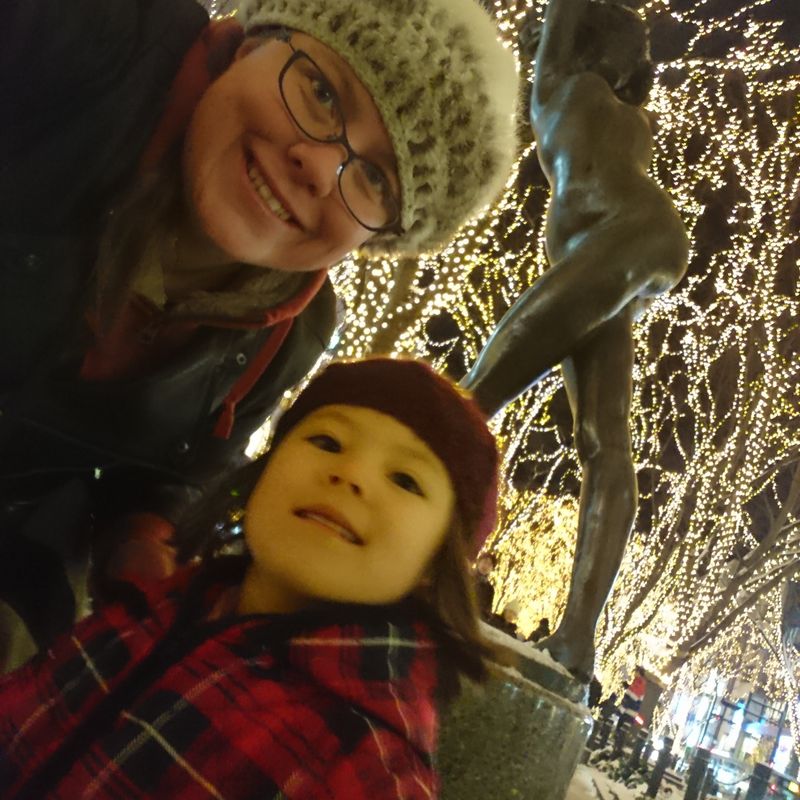 Here we are with one of the more famous statues on the street, taking in the lights and sights.
Walking up and down the sometimes icy path is free, as is taking as many pictures as you like, though if you do appreciate the event, there are collection boxes in many areas, taking monetary donations to support this and future renditions of the event.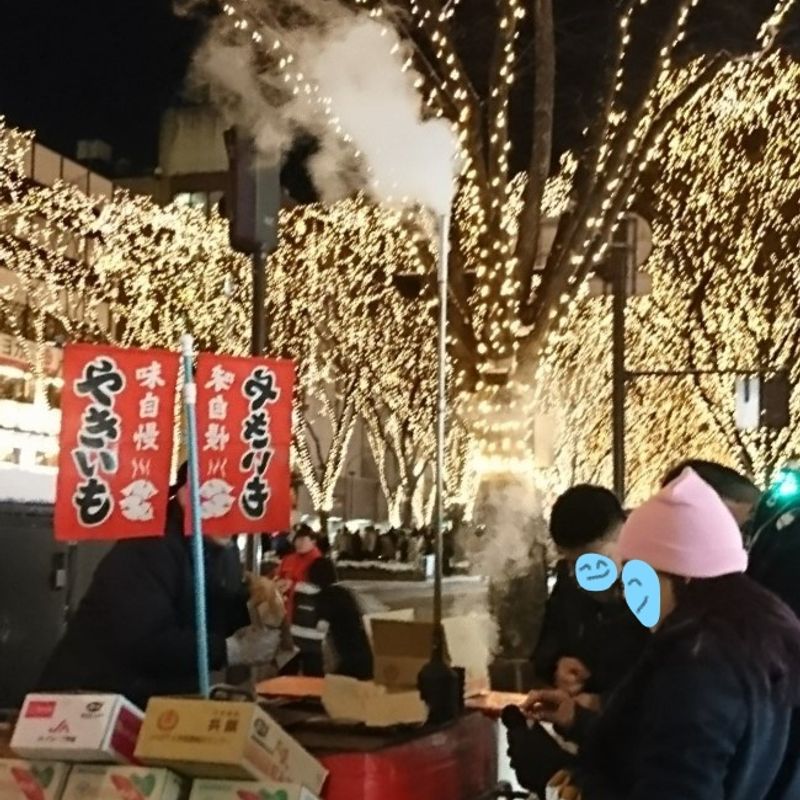 In addition, the must-have street food (actually the only street-food available on the street) is a baked sweet potato, served by occasionally sketchy looking men out of small vehicles and large baking appliances. There may or may not be signs indicating price, and I misheard our sketchy gentleman, who quickly corrected me in a friendly manner. The potato cost 500 yen (not 200, as I misheard), and worth every cent. I am not even usually a fan of sweet potato, but this is something that fits perfectly into the Sendai street scene and unlike many other regional delicacies, has nothing to do with fish.
The only time I had previously attended this event was a few years ago, when my child was smaller and couldn't walk the whole way. A few friends had accompanied us, though all of them have now relocated back to their respective homelands. I had especially enjoyed the camaraderie and something about walking through the cold in the company of people I cared about while holding a literal hot potato was thoroughly endearing. Our 2017 experience with the event was special in other ways, with more camaraderie shared with my child and fewer adults available to participate. It was brief but very fun.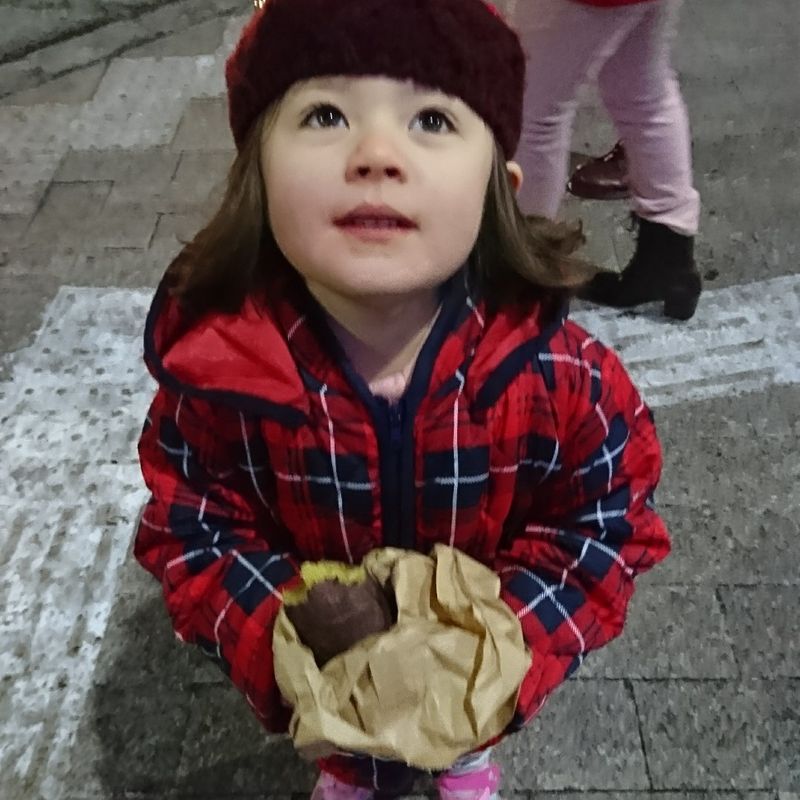 Known as one of the more romantic winter events in Miyagi, the Pageant of Starlight runs from early December through the 31st at midnight, when all the lights go out and wait to be retrieved from their arboreal homes. If you're in the area next December, the lights usually turn on around 5:30PM and stay on till 11PM until the 31st. Wear good shoes and buy a potato. It's worth it. Find more information here.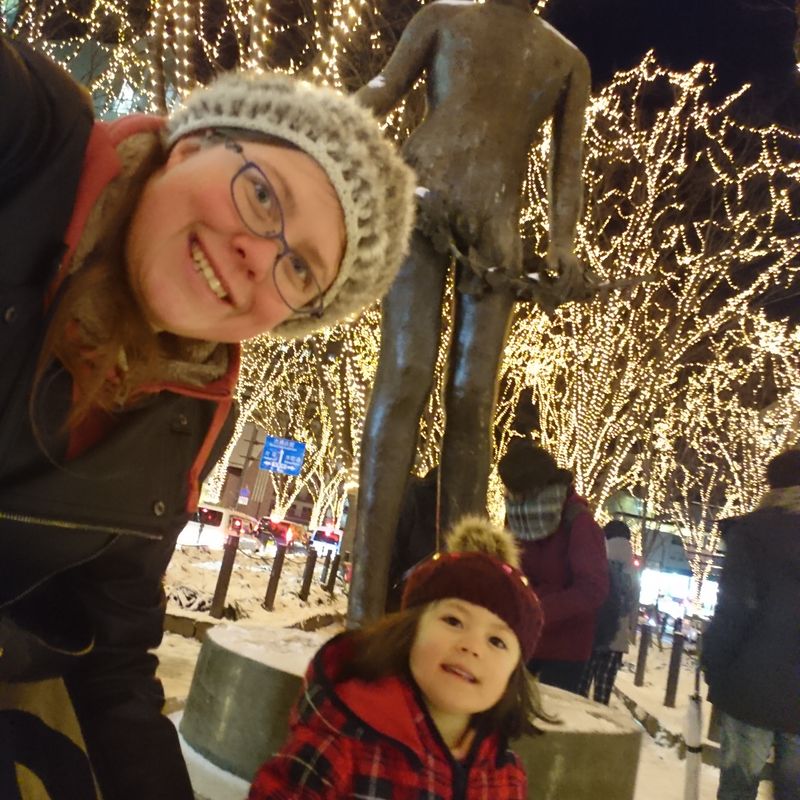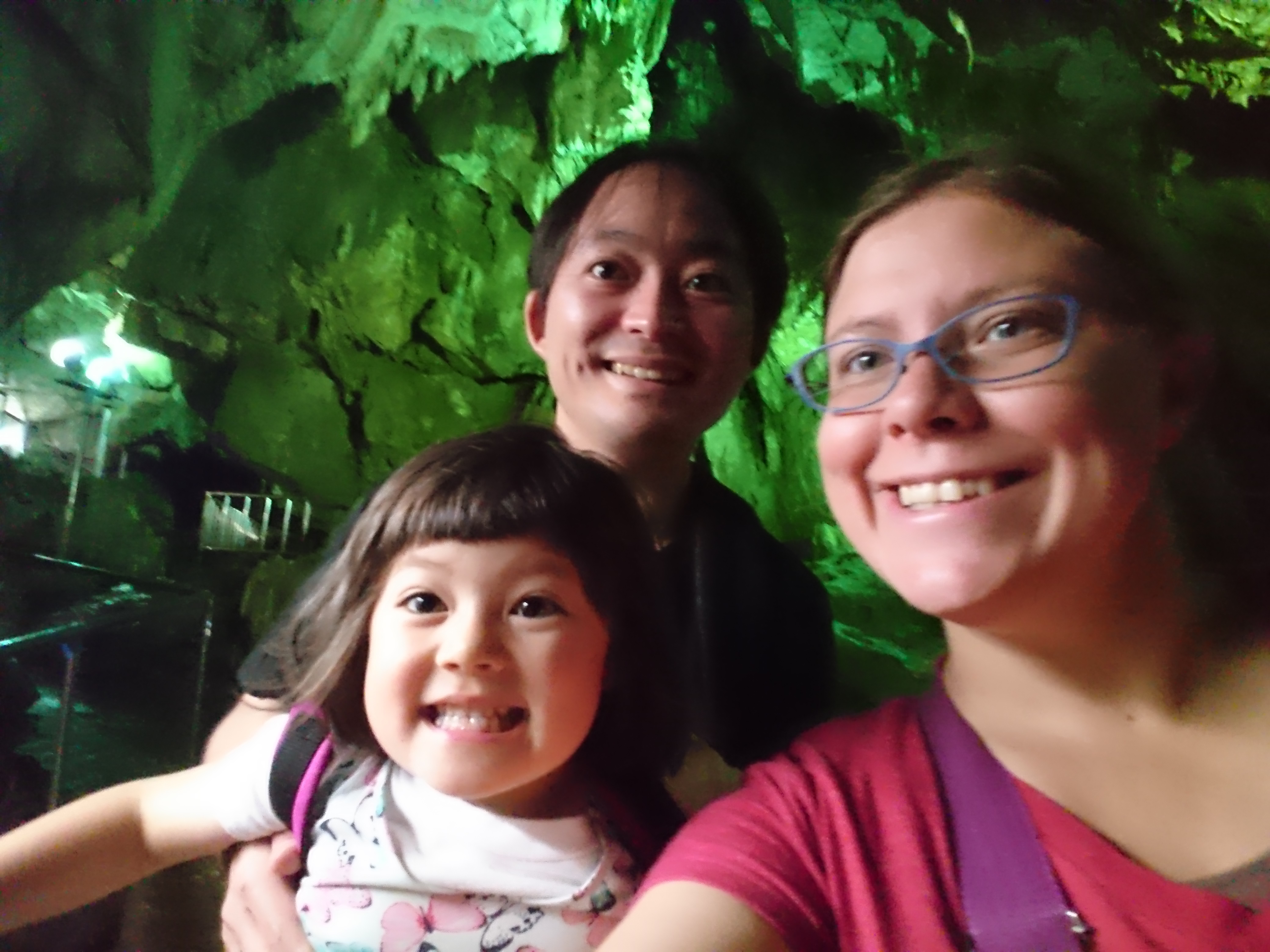 A working mom/writer/teacher, Jessica explores her surroundings in Miyagi-ken and Tohoku, enjoying the fun, quirky, and family friendly options the area has to offer.
---