Jan 10, 2018
For me, winter is a hard season. I've only experienced winters that don't end after a weekend in Japan. This year is my ninth round in real winter, and I do think I am getting better at working my way through it, but this checklist idea is probably part of the reason that I am feeling in better mental health at this point in this season comparing to years previous. I've adapted a few key points to a shorter form I use any time I am feeling like I might snowball into an avalanche of misery.
So if you're standing at a precipice, here are a few things to fix before the season gets the best of you.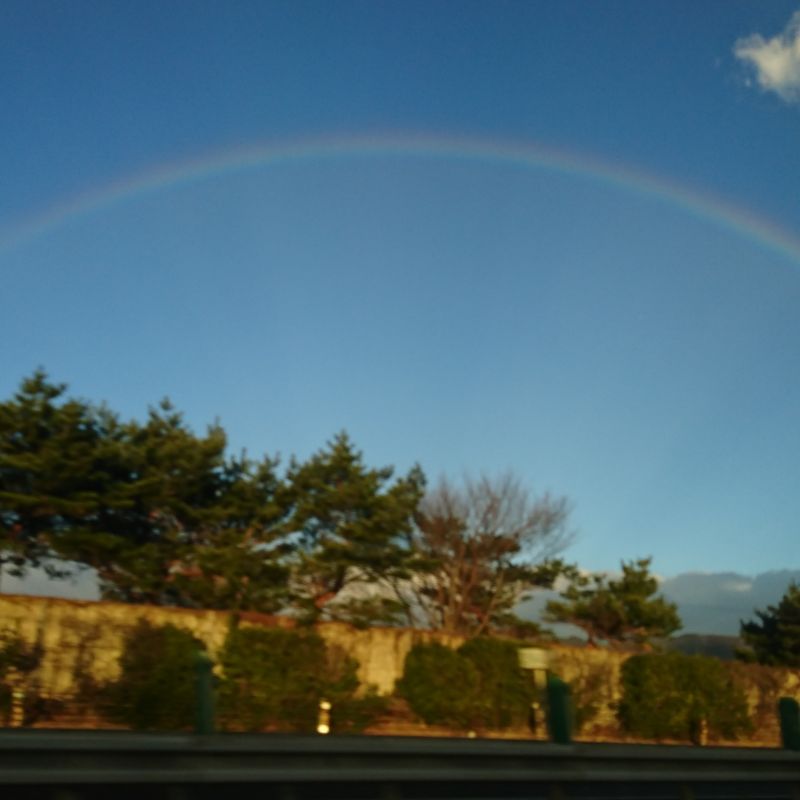 A rainbow from a winter road trip, setting the stage for a positive experience.
1) Stay Hydrated.
This is so much easier in other months, when a cold glass of water isn't going to send chills through your body, but it is still important in winter. Drinking out of a room temperature water bottle can do well enough, but if you're looking for something a little more comforting and refreshing, adding lemon to hot water can be more enjoyable than hot water on its own and green tea is known to be great for hydration and hold other health benefits. While hot black teas can also be a great source of comfort in the colder months, they have been known to be somewhat dehydrative, though WebMD says to drink them anyway.
Water can help you lose weight and has a host of other great benefits that I personally attest to, including a greater ability to concentrate, less natural anxiety, and more regular bowel movements. But how much is enough?

According to some online sources, it's as simple as drinking when you're thirsty and stopping when you aren't, but I have also read that drink between .5 and 1 ounce per pound of body weight is generally recommended. For a 200 pound person, that means imbibing 100 to 200 ounces per day, or 3 to 6 liters. I do not know that I have ever made it through 6 liters of water in a day, but I do make it a habit to refill a 875 ml water bottle at least 4 times a day when I can.
2) Get Enough Sleep
This isn't always something that we get the luxury of controlling, but if you've noticed a downturn to your moods, take your sleeping habits into account as well. If there is any feasible way to allow yourself more hours of slumber, especially earlier in the night, I encourage you to pursue them. Waking up at noon on your day off when the sun sets before 5PM means missing half of your daylight hours, which may not seem like a big deal but these things can add up. If you're feeling off, see if turning in early helps.
3) Keep Moving
The endorphins produced from regular workouts can be lifesavers, depending on your body's mental and emotional needs, and running around outside can take a serious dip in the winter months for those of us not blessed with skiing or snowboarding ability or locale. What do you do if you can't take a skiing weekend and the ice on the pavement outside keeps you from jogging? Home workouts can help, as can exercise equipment, gym memberships, and even Pokemon Go. I cannot count how many days in the last few seasons I would not have left my home if I hadn't felt the need to chase down a temporarily occurring legendary Pokemon. It may be silly, but silly and happy beats the crap out of depressed. I know.

What do you do to keep things positive in winter?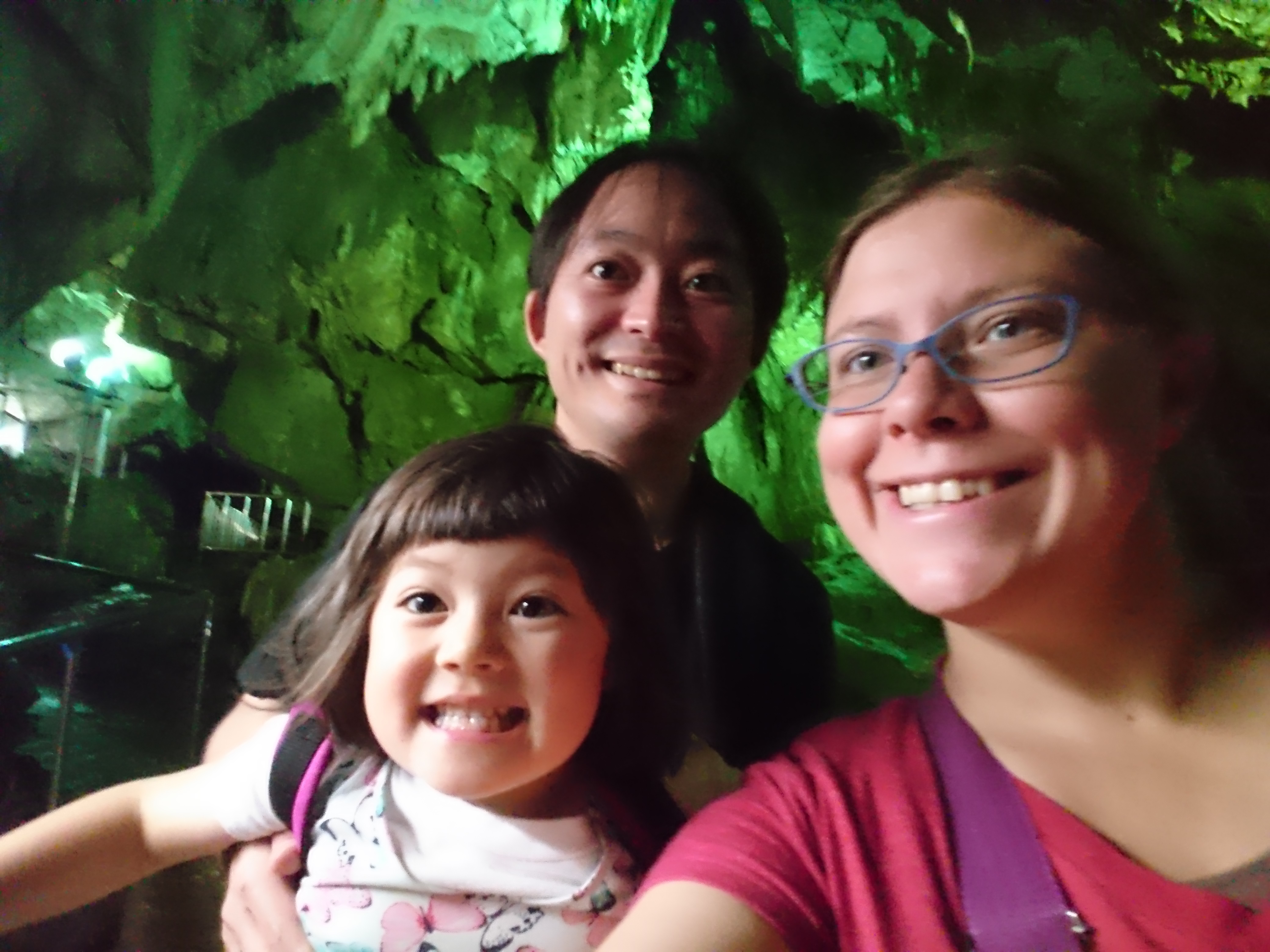 A working mom/writer/teacher, Jessica explores her surroundings in Miyagi-ken and Tohoku, enjoying the fun, quirky, and family friendly options the area has to offer.
---
4 Comments
For me, one of the biggest has to be getting out of the house. Even if it means I have to bundle up and end up resembling the Michelin man in terms of layers and bulk, getting out of the house means that I'm getting some fresh air, getting out into nature (even if it's ridiculously cold and snowy), and remembering that there is still a world outside the walls of home. I do need to be better with hydration!

@genkidesu I agree! Getting out is a big deal, and something I force myself to do regularly, especially on days when my husband is staying overnight at work. Without a little adventure, even just a walk around the block, the day can drag on and on.

Yes. These things plus I'm a fan of vitamin D to help with the lack of sunlight. Getting my buns out of the house every day and staying busy has worked well so far this winter, but I'm sure I'll be happy to see those first cherry blossoms in spring. I like winter more than summer in Japan, if anything because the food is so great and I can stay warm in the kotatsu while reading a lot.

@helloalissa Definitely! Getting out for the vitamin D is a great way to go as well.You're right. The kotatsu is so wonderful for these colder months and really does help winter fly by.