Jul 6, 2018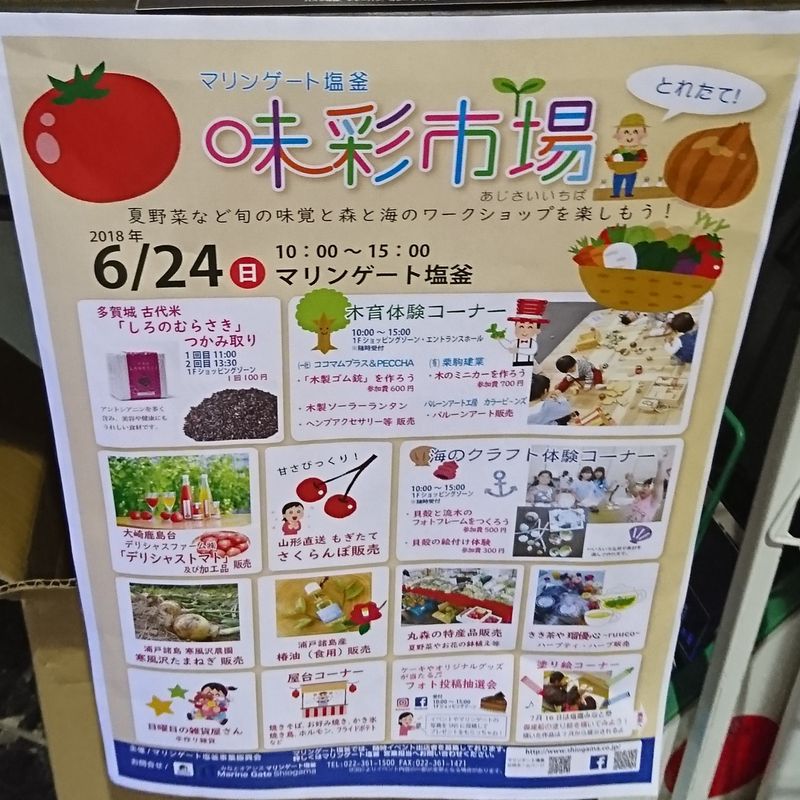 On Sunday, June 24th, a kids event was held at Marine Gate in Shiogama and I am glad to say that we were in attendance. The flier, distributed about town in the week previous, said to expect produce stalls, a sea-shell crafts area, and a woodworking area where one could make toy cars or lantern for a small fee. It turns out that the woodworking area was really for the toy cars, which were great but also seemed un-sanded and a little likely to splinter, so we avoided it.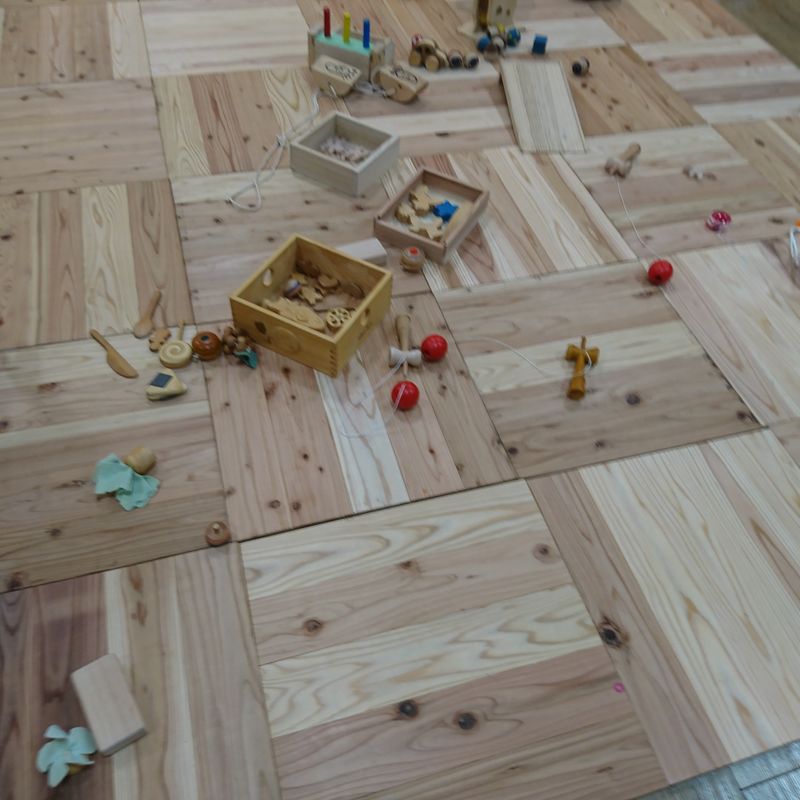 There was a large play area with many wooden toys that entertained my four-year-old for ages. The lanterns were available for purchase and as it turns out run on solar power, so there is no need for batteries though I do have to remember to relocate the rabbit to direct sunlight in the morning.
Produce wasn't overly available, though there was a small selection and it did include some sliced and ready-to-eat cantalope, which I gleefully devoured while my daughter enjoyed an ice cream from the shop near the ferry ticket booth.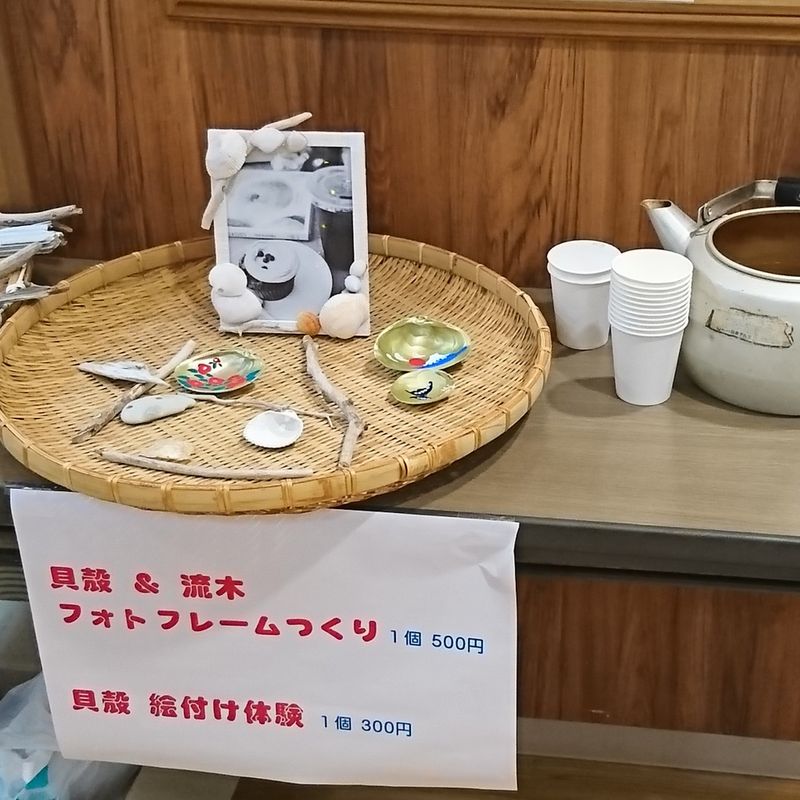 As my husband likens sea shells to bones and doesn't see a point in keeping them in the house, I didn't bother paying for my daughter to make a seashell mobile as some kids were doing. Others were glueing shells onto picture frames which was also lovely but not necessary for us who live meters from the sea. One thing I could get behind was painting the inside of a shell that could then be used as a present for a loving grandparent.
My daughter picked a shell and got to work, applying her scrylics as she saw fit. Big splotches of pink eventually gave way to a lovely line of purple and a further stroke of lavender. In the end, it kind of resembled a hibiscus flower, which made this a perfect gift for my mom, who loves the ocean and in specific Hawaii.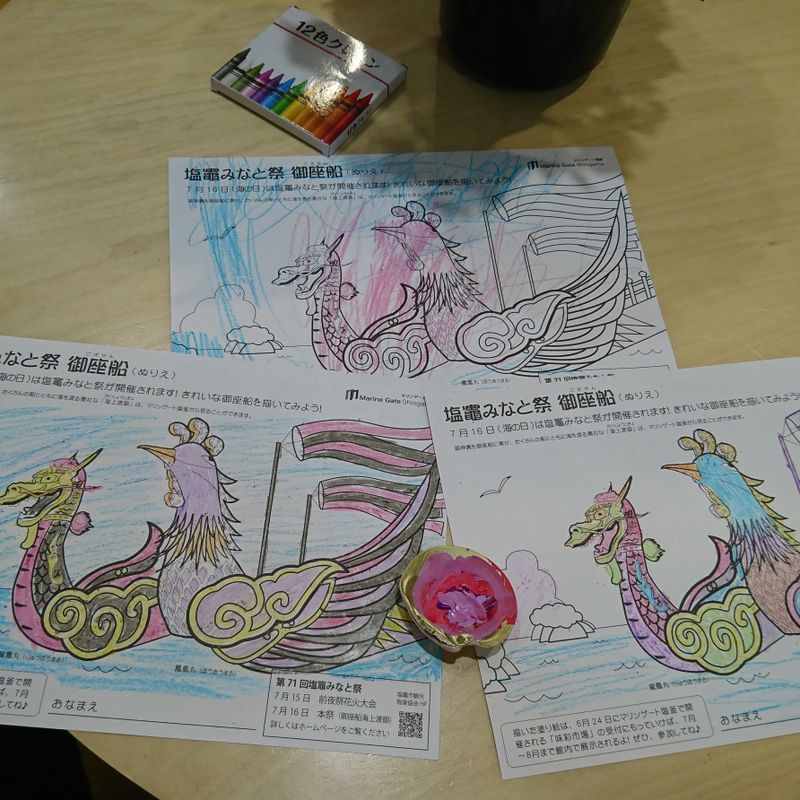 In addition to the painting, crayons were provided, as well as a coloring page featuring the dragon and phoenix shaped shrine boats of Shiogama. The goal seems to be getting kids to color in the pages to add to a larger project for next month's port festival, during which the shrine boats will carry the portable shrines to the outlying islands to bless the people there before returning that evening. My kid seemed resolute to only use two crayons and run back to play with the wooden toys, but such is life.
In the end, it was a very enjoyable experience. What I did not know was a larger and more crowded festival was taking place in Matsushima at the same time, which was probably why the Marine Gate midday crowd was so much lighter than I had anticipated.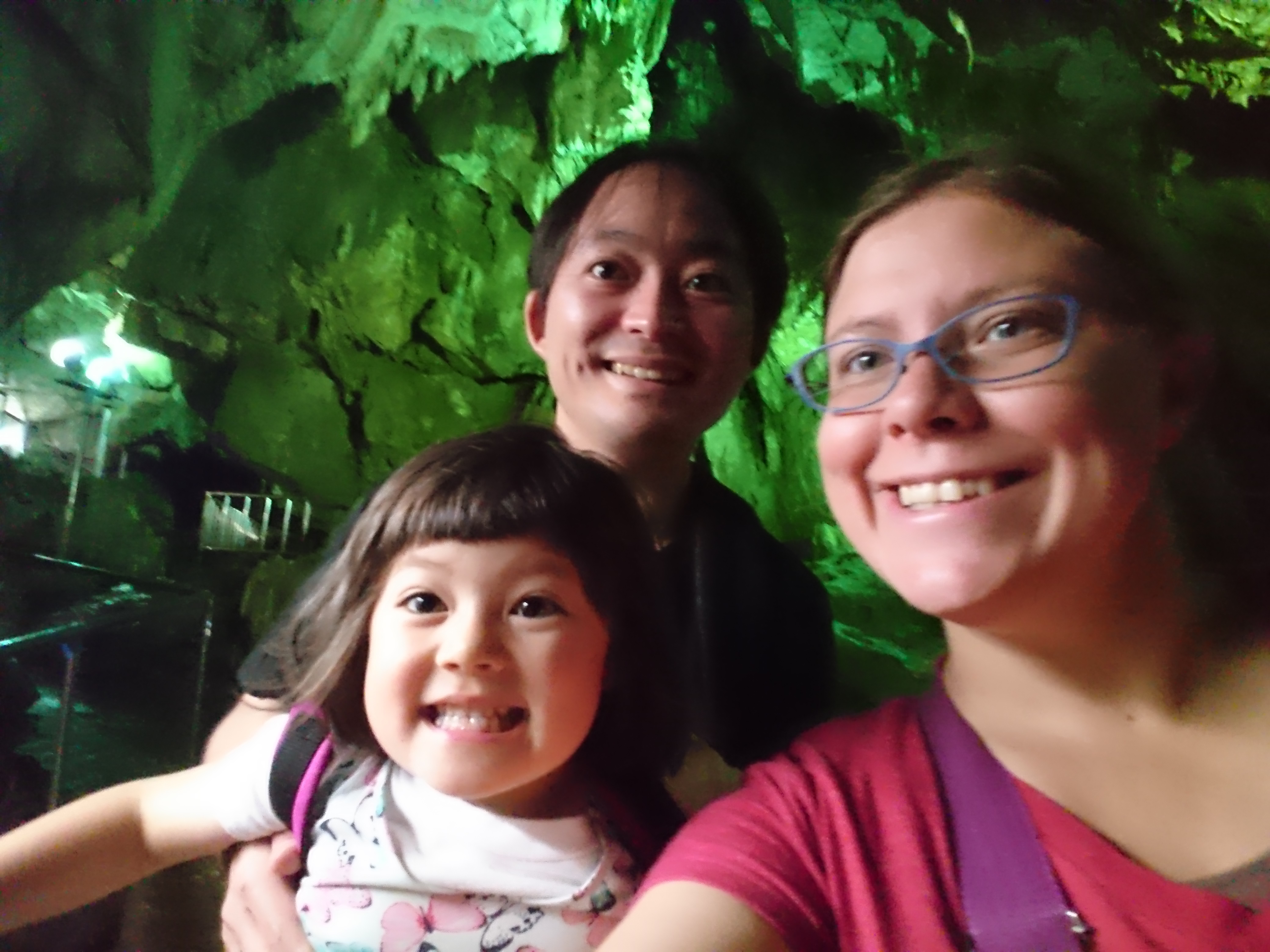 A working mom/writer/teacher, Jessica explores her surroundings in Miyagi-ken and Tohoku, enjoying the fun, quirky, and family friendly options the area has to offer.
---