Aug 1, 2017
If you've got a car and love local handicrafts, this is the place for you.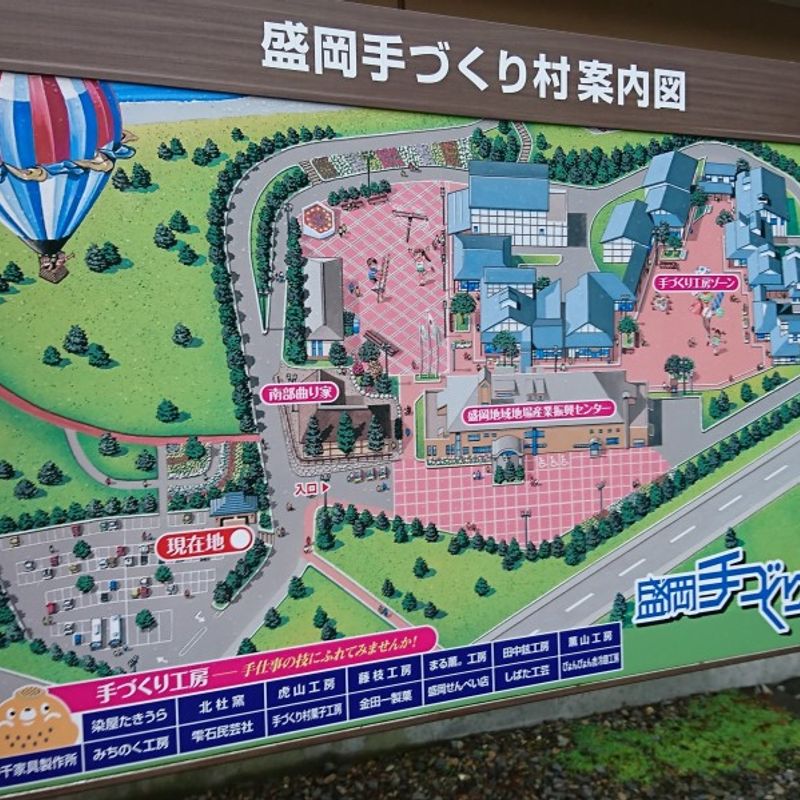 Admission to the square is free for all ages, and for that price you can tour a historical home from the Edo era, even walking through the home from the dirt floor garage area to the wooden and tatami floored inner rooms. Shoes off the wood and tatami, of course.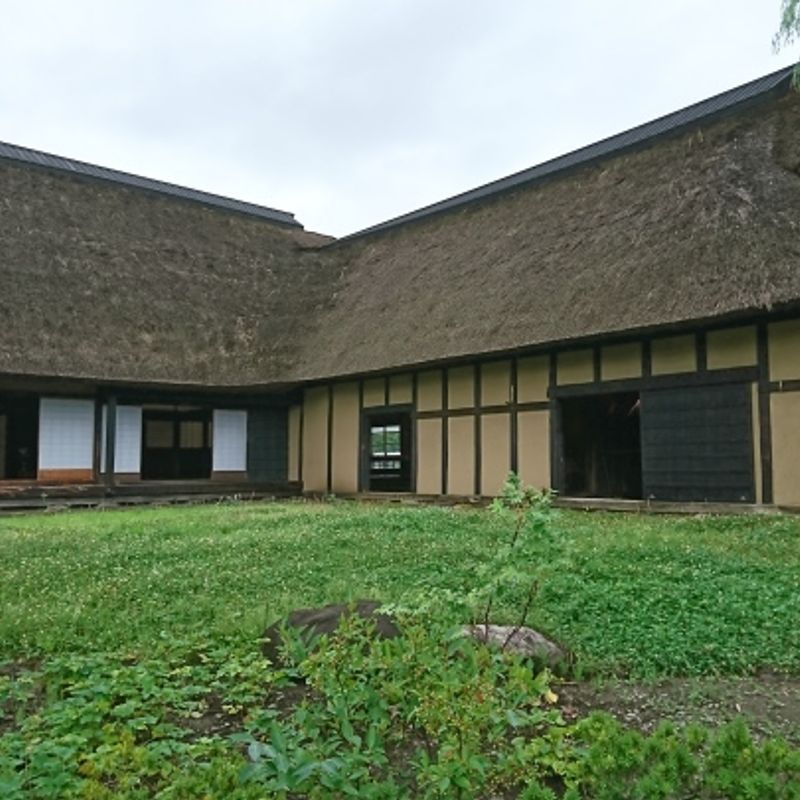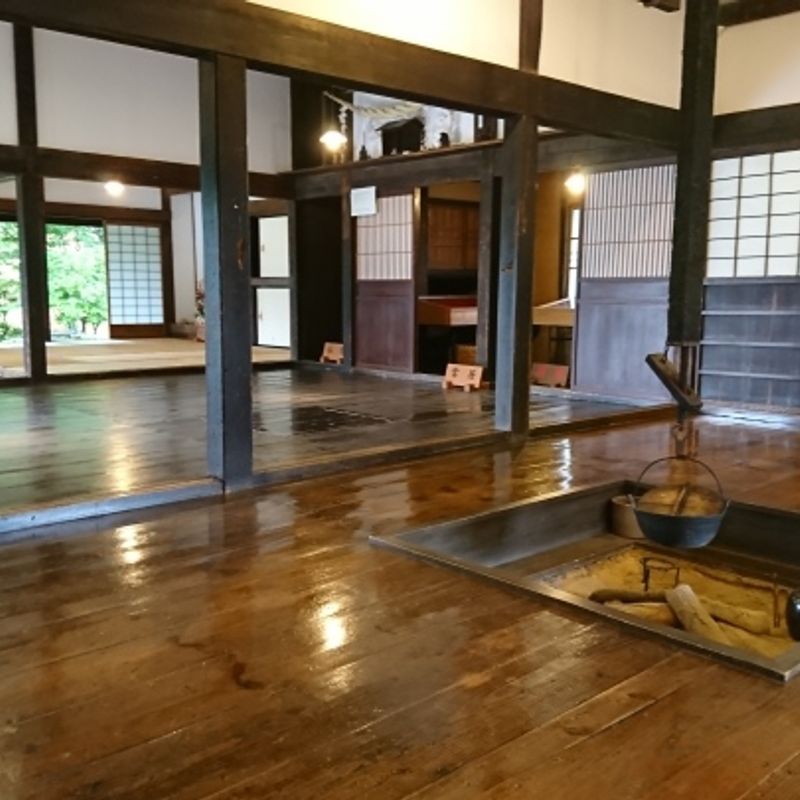 The rest of the square is made up of a series of classrooms and shops. From the massive windows outside the classrooms, any visitor can watch experts conduct 30 to 60 minute classes on the making of one specialized handicraft or another. If you have the money to spend, you can also participate in the classes that include pottery making, pottery painting, weaving bamboo baskets, dyeing handkerchiefs, making floral wreaths, baking sembei, making reimen, woodworking, and a few others.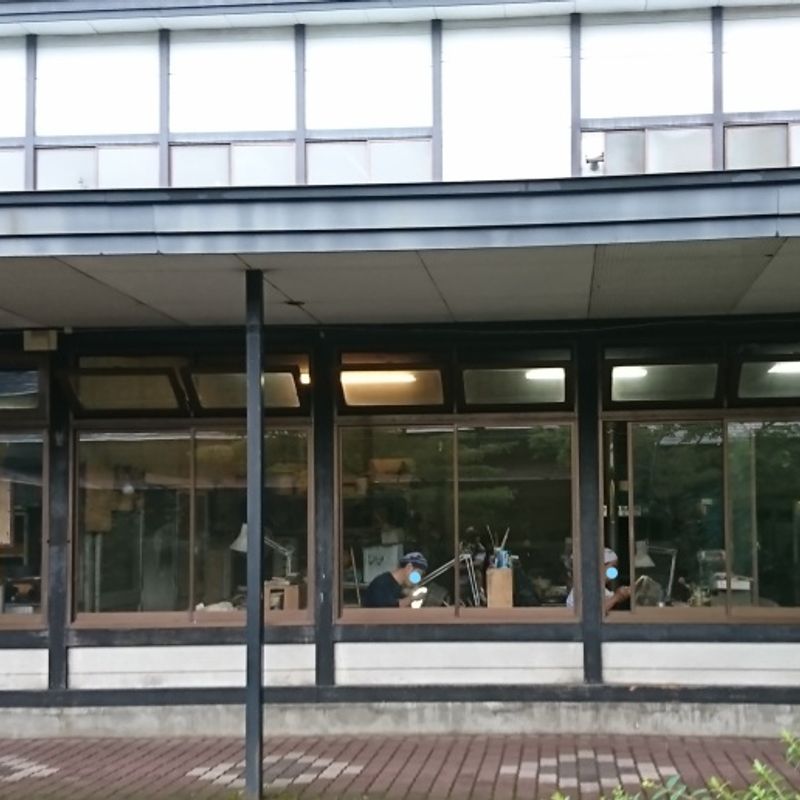 On our trip, we unfortunately arrived a bit late. Classes run for 30 to 60 minutes depending on the task at hand and skill of the novice. With the park closing at 5PM, the cut off time for classes is 4PM to ensure everyone has a chance to finish. As we arrived at 3:30PM, I felt it imperative that we choose quickly and finish the creation portion of our adventure before seeing the rest of the park. If you have time and money, it is probably better to look around at all the craft options available before making your decision. That said, we immensely enjoyed our project.
You might be wondering how something like creating and firing a piece of pottery or weaving an entire basket could only take 60 minutes. My own elementary school recollections of clay-based learning indicate days or at least a solid afternoon. It turns out that this handicraft square simplifies things so that the patrons can explore and enjoy the fun parts of the craft quickly without worrying about the more boring and time consuming portions of the creation process. When checking out and paying for the item and class, the customer also pays for shipping to their address and fills in a shipping label. In our experience, the crafts can take a month for delivery.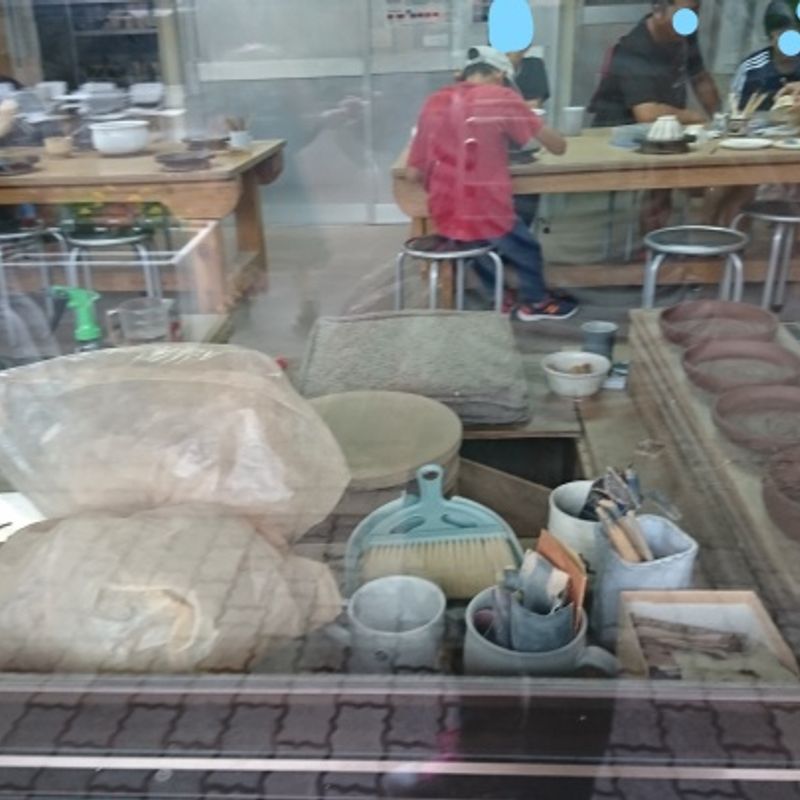 We painted a rice bowl, choosing it from the selection of objects on a picture-sheet. There were a few levels, the first being a cup, plate, or ash tray for 1400 yen. The second level consisted of a mug (with handle), a rice bowl, or a flat bowl for 1600. In each case, the fee covers the cost of a ready-to-paint ceramic item and paint.
In the work space, the experts, in this case a kind older woman, give basic explanation, though unfortunately usually only in Japanese. Our expert took the time to explain the basics of paint usage-- clean the brush between colors, dab it dry in a cloth provided before dipping it in the paint-- in a way that was obvious but not insulting. We developed a quick pattern and got to work drawing it on the bowl and letting my daughter fill in the design.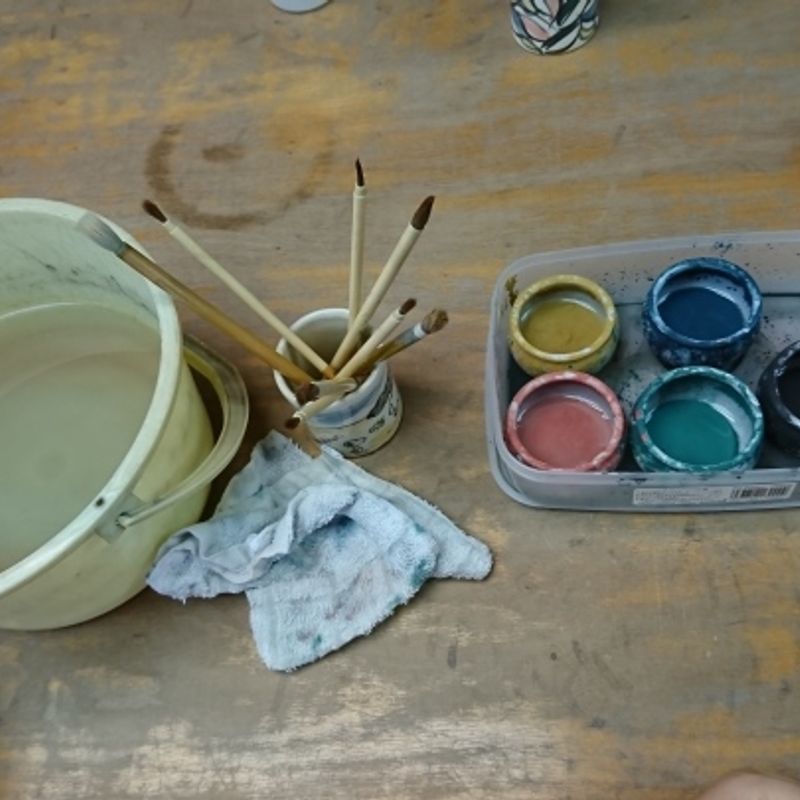 What makes this a more rewarding experience than painting kokeshi dolls is the number of colors and brushes. My kokeshi painting experience only goes as far as 3 colors and 1 brush provided per color. The pottery provisions here gave at least one additional detailing brush option and 5 colors of paint to choose from. This allowed me to indicate the petals of our flowers over my daughter's slashes of color before she anointed the project in green.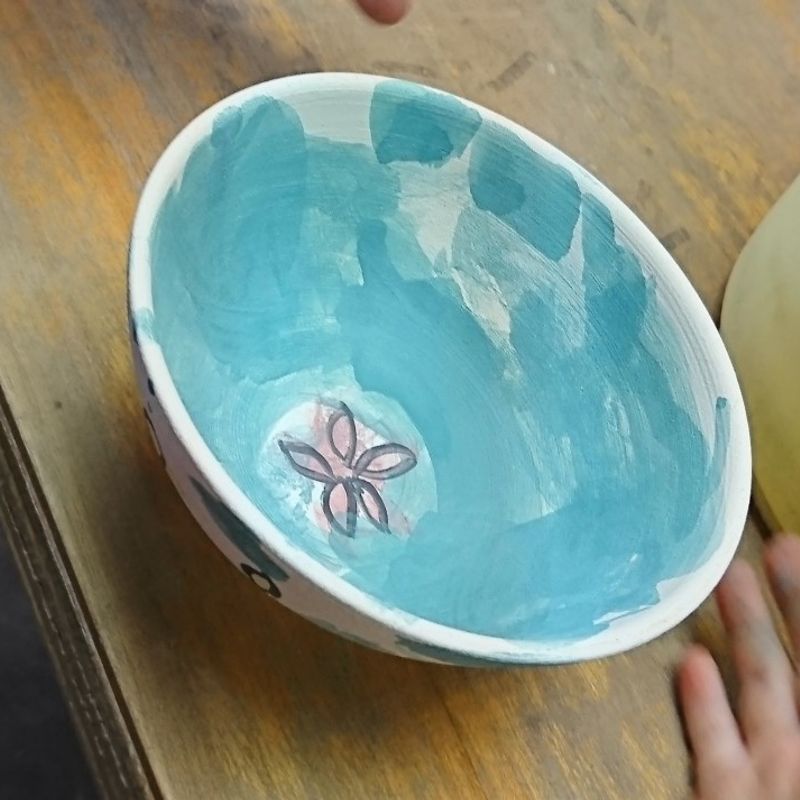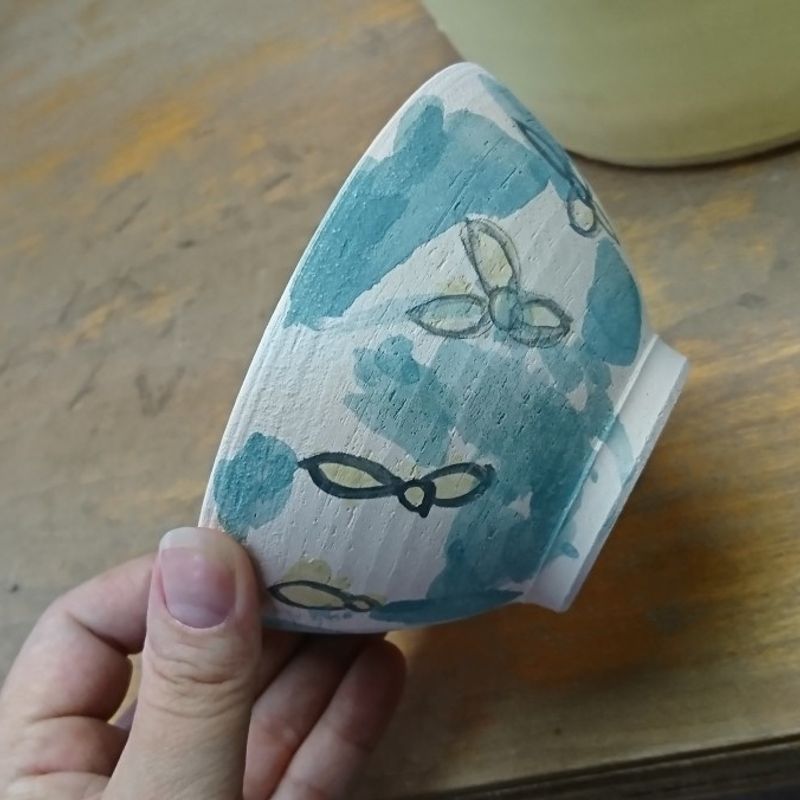 There are 15 workshops in the square, 7 of which offer classes. Many of the workshops are also connected to proper shops where visitors can buy professionally made handi-crafts, such as pottery, wooden toys, woven baskets, a large selection of sembei, and a selection of fairly expensive dyed clothing, among others.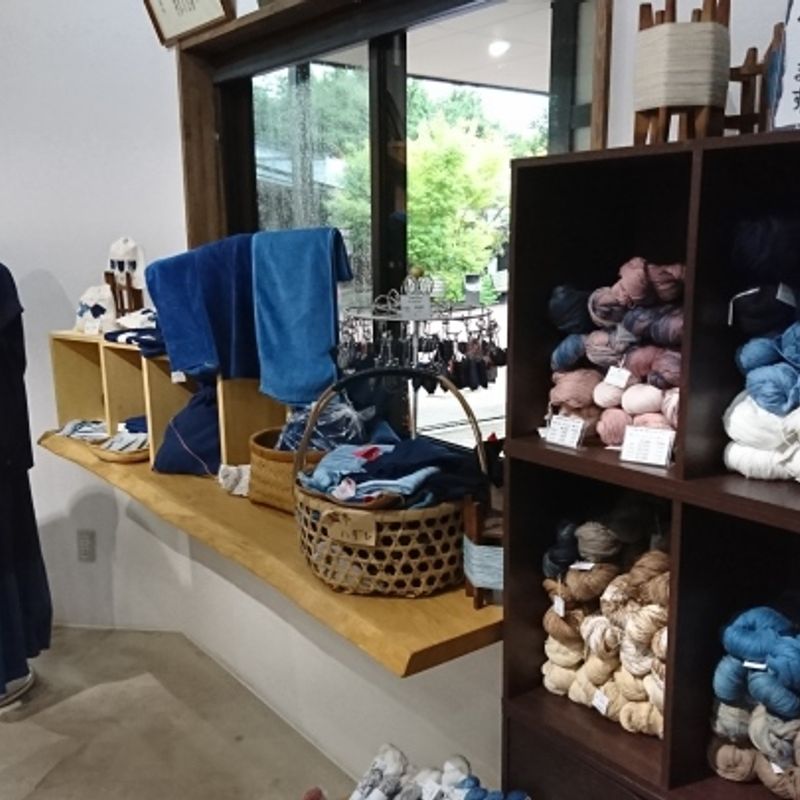 That basket on the table is cloth scraps of various material, shade, and price. I spent 500 yen on a few pieces to make into bows for my daughter to avoid spending 2000 yen on the finished product. There is also a catch-all souvenir shop with a massive selection of goods from the area, including wooden toys, clothing, cards, jellies, beer, wine, ironwork, and more!

So if you're looking to check out a little historical home and watch some free handicraft production (or make some yourself, for a price), come on out to Morioka for some fun!
You can find more information at this useful website from the prefecture, though the prices are a bit out of date.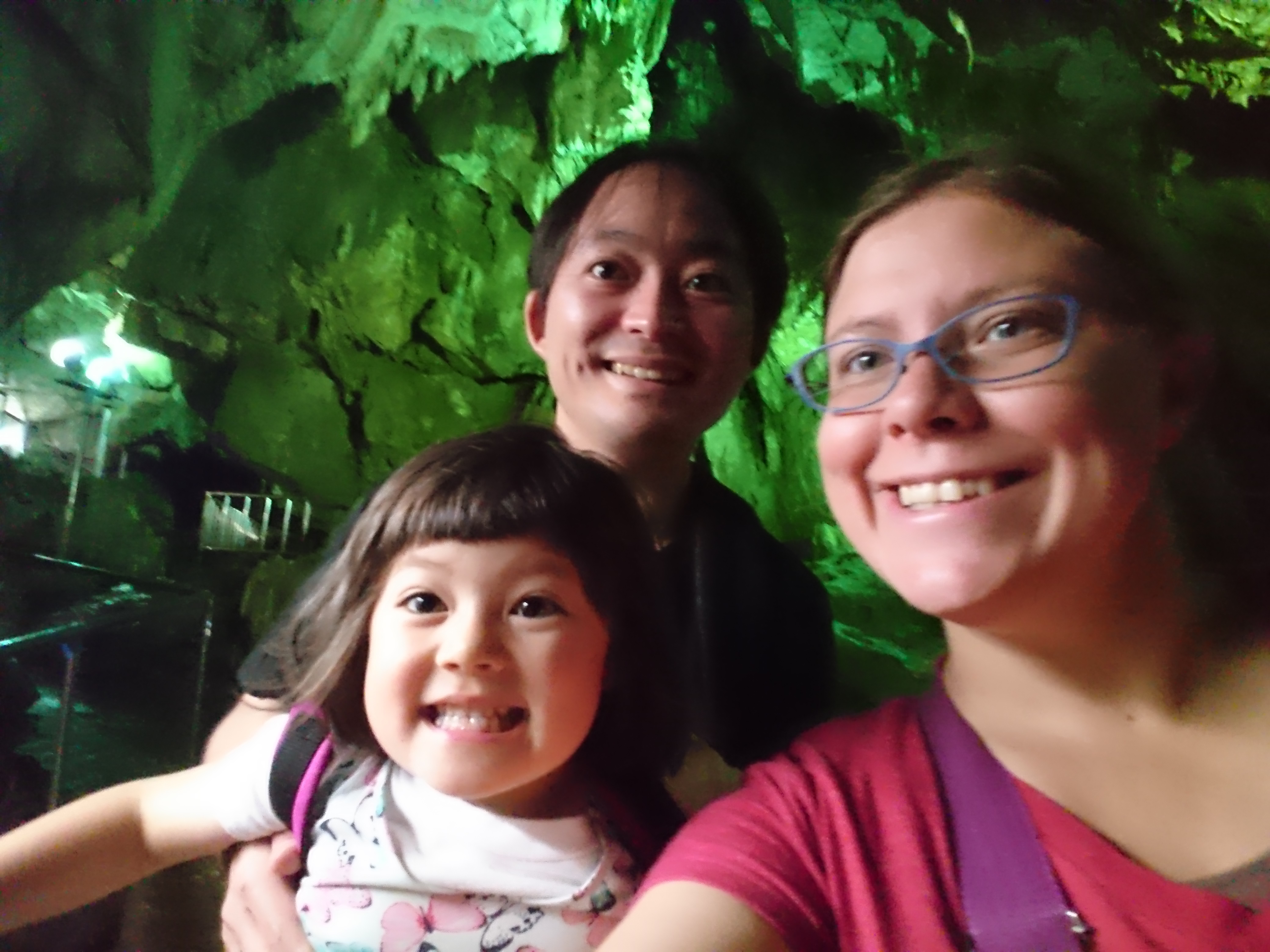 A working mom/writer/teacher, Jessica explores her surroundings in Miyagi-ken and Tohoku, enjoying the fun, quirky, and family friendly options the area has to offer.
---
2 Comments
I love hands on places like this! It's been a couple of years since I was in Morioka, but if I head back there I'll definitely be checking this place out.

Excellent! I hope you enjoy it if you do! Our bowl just came in the mail last week and we're pretty happy with it.