Dec 19, 2016
Are you celebrating Christmas in Japan this year, but don't live in any major city? Finding it hard to get into the Christmas spirit when all the "cool wintery Japanese things" you see online seem to be happening in Tokyo or Osaka, while you live way-far-away from both? Don't worry. I'm there with you, and I've been doing this for years.
Most foreigners in Japan seem to gravitate toward the major metropolitain areas, and that's no surprise. Population trends in the native inhabitants correspond to this. The big cities are where the people are. Where the jobs are. Where the fun and excitement and extravagant, crazy Japanese-ness all reside.
But then there's the rest of the country. If you're like me, the distance from home seems more palpable this time of year. For me, that's partially because of the weather (Texas has freezing weekends followed by 30 degree Celsius weeks. Miyagi, not so much), but the holidays that come at the end of this month do have an effect as well. Not being in the semi-constant distraction of a larger city or in the warm embrace of your country of origin, things can get sad pretty fast. Here are four tips on how to get through that.
1) Decorate
Even if it's a few little things from the 100 yen store, do it. Put those few things up. I have a tree I bought at Daiso in Nagoya for 735 yen back in December of 2009. I still decorate it with cheap, colorful balls and a handful of other ornaments, mostly won from crane games.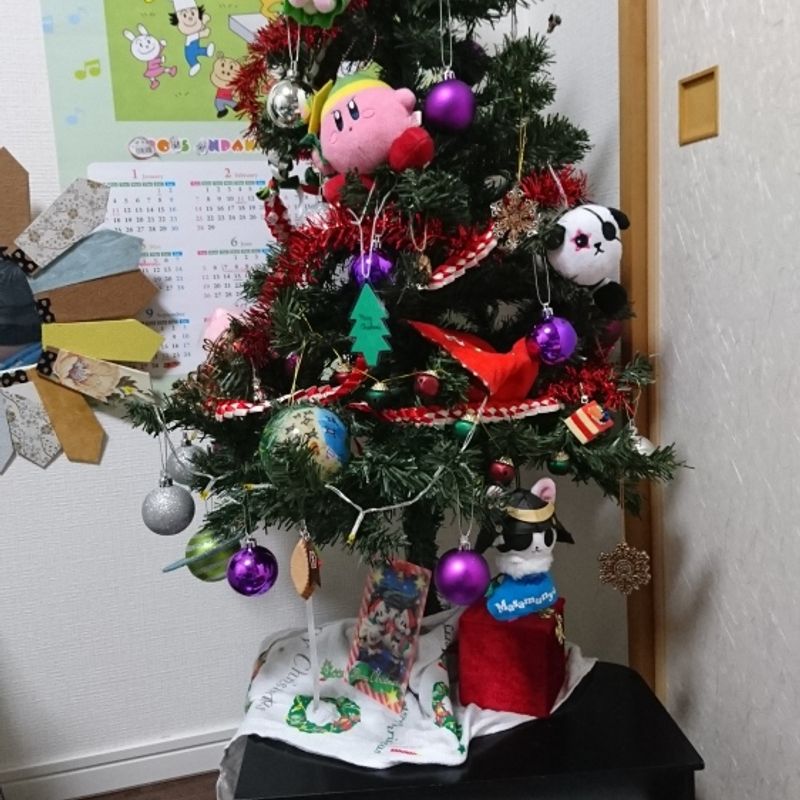 Rirakuma, a gloomy bear, a Kirby in Link's costume, why not? They all look pretty good on the geek-tree.
If a tree is too much (or you lack the space for it), even a little garland or a stocking can be a nice touch to an otherwise cold semi-bleak winter space.
2) See the "Illumination"
The first time a Japanese person used this fantastic bit of Katakana on me, I thought he was talking about a weird, quasi-religious gathering of sorts. Maybe that's just me. I corrected all of my students into explaining it for foreign ears. "Holiday Light Display" is what I taught them and I stand by that being a more accurate description.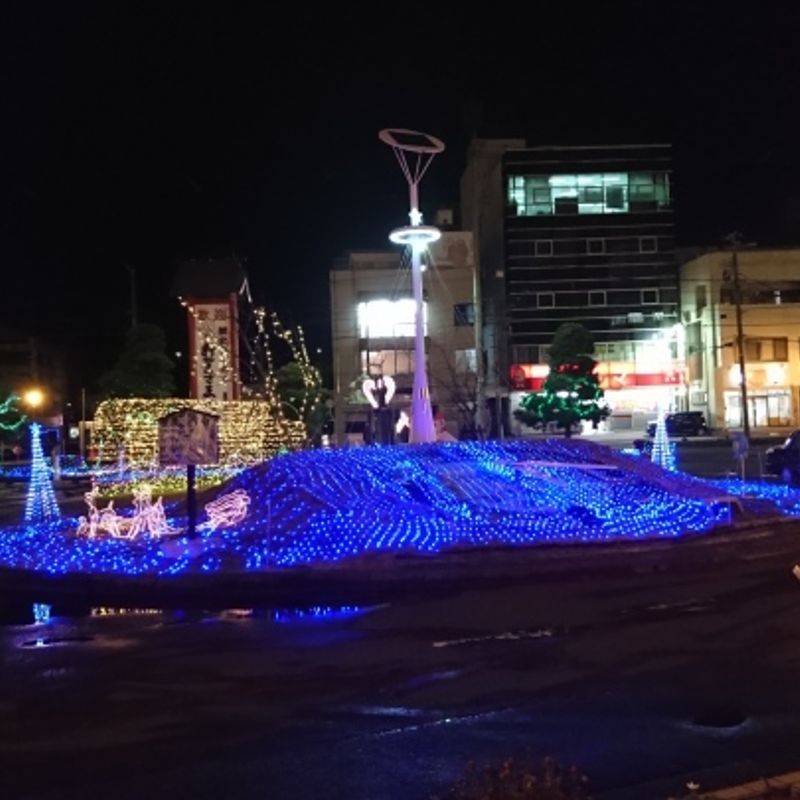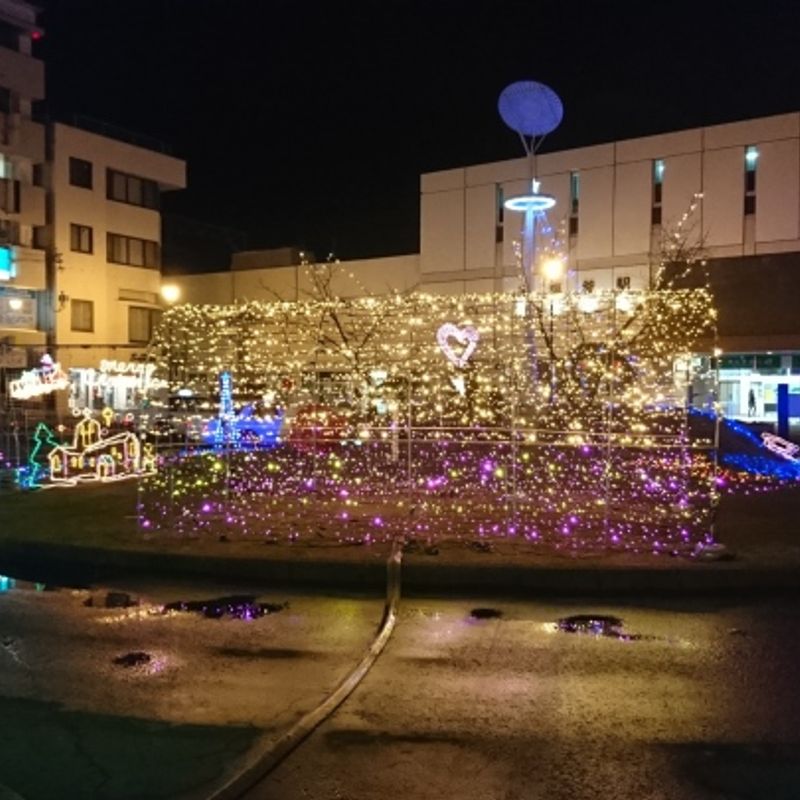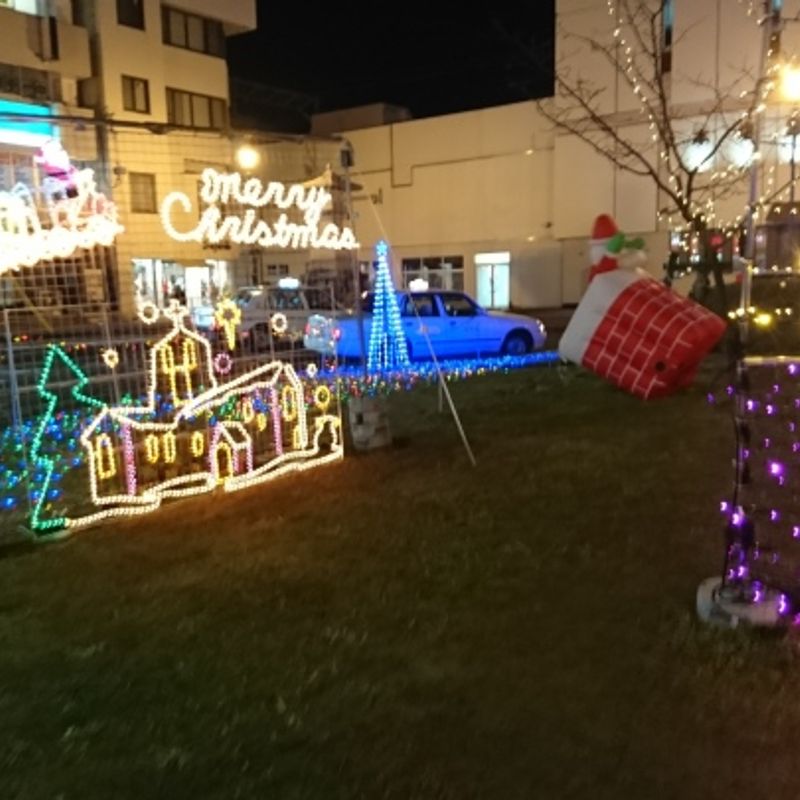 Despite my 8 years of living in various non-urban locations, I have never lived in a city that didn't have a holiday light display somewhere. You can tell my current town has more than twice the population of my last town because the display has more relevance to the holidays, featuring Santa, reindeer and even the shape of a church-like building. The first "illumination" I ever saw contained a tunnel of fairy lights and a 2-deminsional dolphin. While dolphins are cool, I was left pondering the relevance to Christmas especially in Gifu, one of the few land-locked prefectures.
Even though the light displays may be weird, and very Japanese, and not quite what you might see back home, going out and being a part of the twinkly lights can be really comforting, even if it's just as a reminder than fairy lights exist here, too.
3) Go into "The City"
If you're in the countryside, odds are you know how to get to at least one larger city, probably by train. Make a point of doing this at least once before the holidays are over so you can see some beautiful and profoundly weird stuff as well as stock up on whatever necessities from home that you can find at the import shops.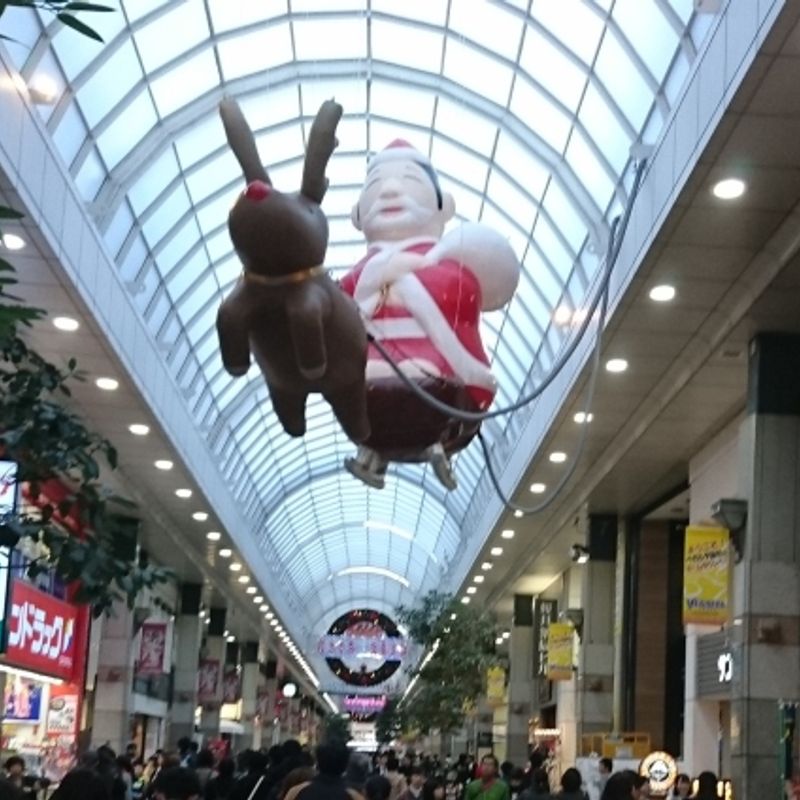 This is Clis road, part of Sendai's major shopping arcade which spans several blocks, eventually connecting the area around the east exit of JR's Sendai Station with Ichibancho, home of the bars and evening entertainment. As it is the shopping arcade, it makes sense that the major decoration for Christmas is a massive balloon depicting Sendai Shiro, the merchant-friendly cultural and historical figure of the region, dressed as Santa on a sleigh pulled by a single red-nosed reindeer. For years I thought he was a random monk, but no. Sendai Shiro was an actual person who lived in the area more than a century ago. Businesses that he favored tended to prosper while those he dismissed tended to dwindle. Somehow this led him to become something of a religious icon for business owners. Mitakisan shrine, pictured to the right in the photo above, is actually dedicated to Sendai Shiro.
This massive decoration is featured every year, so if you're not in the area this month but want to see this for yourself, head out to Miyagi next December.
4) Enjoy Seasonal Beverages
Japan is great for creating new novelty flavors and temporary menus to fit just a few months of the year. Winter is no exception. Starbucks, Tully's, Doutor, and most other chain coffee shops offer a few select beverages for the season. Many other retailers including convenience stores and grocery stores also offer drink and snack options for winter not seen the rest of the year. Check some out while you can! You might even find a new favorite. Of course the season will end and the menus will change, but seeing this new favorite flavor might give you something to look forward to when things start to cool down in 2017.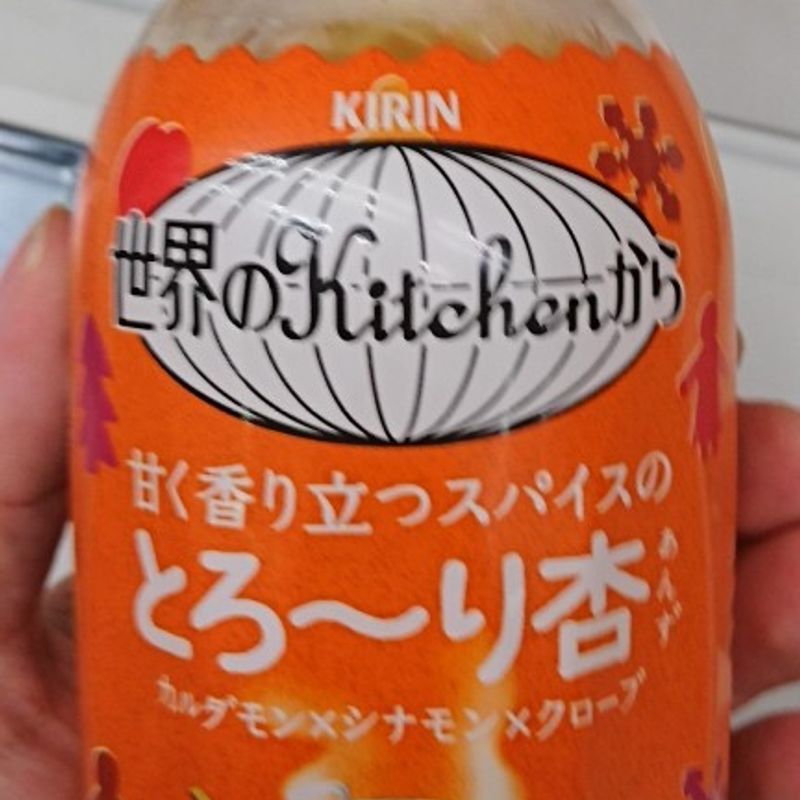 This 7-11 purchase was the closest to apple cider I've had in this country. The warm and fruity drink is apparently inspired by the winter beverages of Germany and is spiced with cardamon, cinnamon, and cloves. Unlike mulled wine, it is completely non-alcoholic. Look for it in the hot beverage section alongside a few other seasonal options, likely to be equally delicious.
However you are spending the holiday season, remember to stay warm and take care. Happy holidays!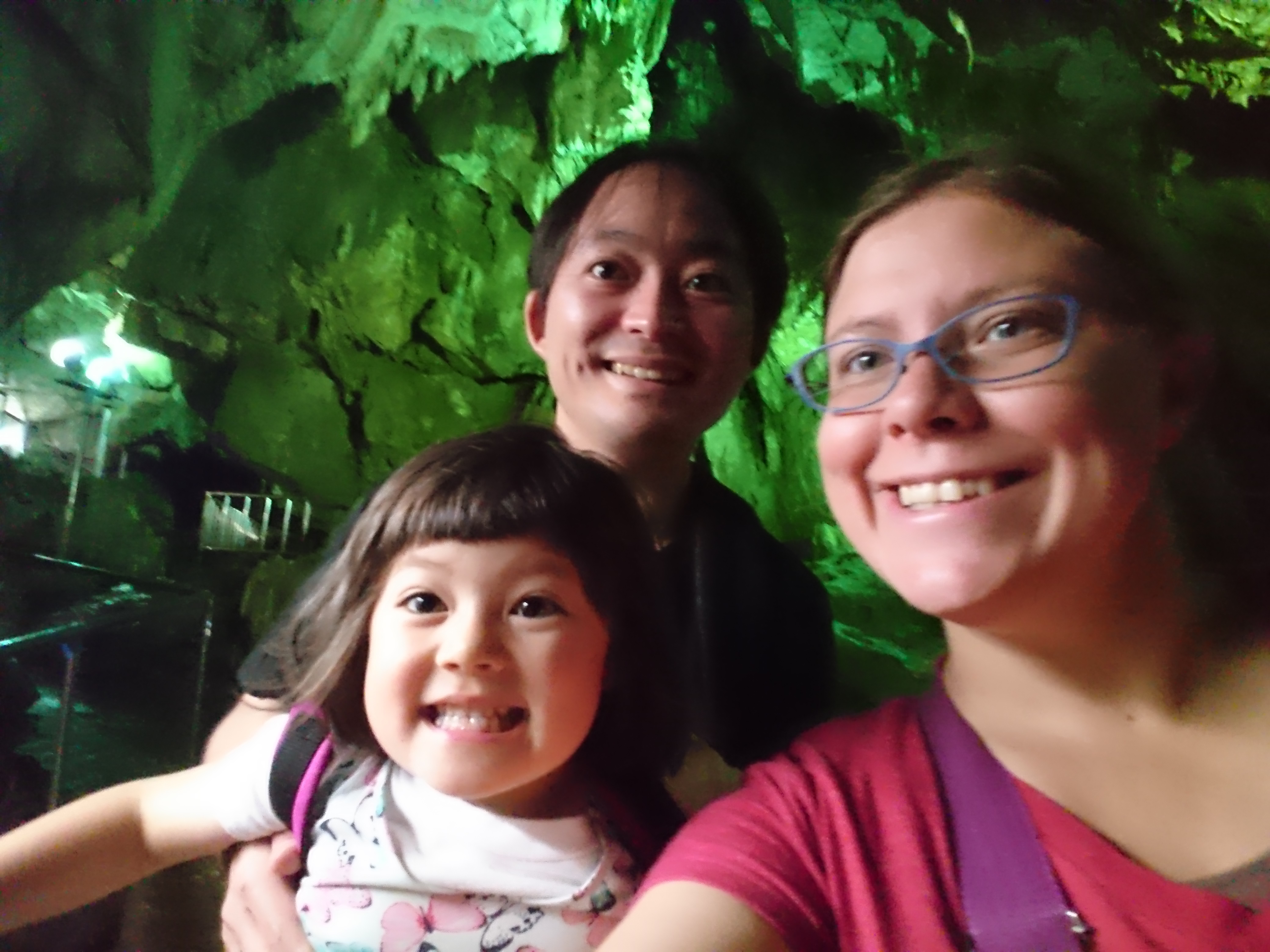 A working mom/writer/teacher, Jessica explores her surroundings in Miyagi-ken and Tohoku, enjoying the fun, quirky, and family friendly options the area has to offer.
---