Oct 8, 2017
A few weeks ago, I went to Tagajo Station with a friend in search of lunch. Walking around the station, we saw a few small signs for cafes and a vegetable market, but nothing really spoke to us until we were looking at Tagajo Library from across the street.
We knew from experience that the first floor had a Starbucks and a book store and the second floor held a Tsutaya, but the name of the third floor establishment, Open House, didn't conjure thoughts of food so much as an NPO or perhaps a housing agency. Only when we saw the patio seating from across the street did we realize it could be the exact things we sought: lunch!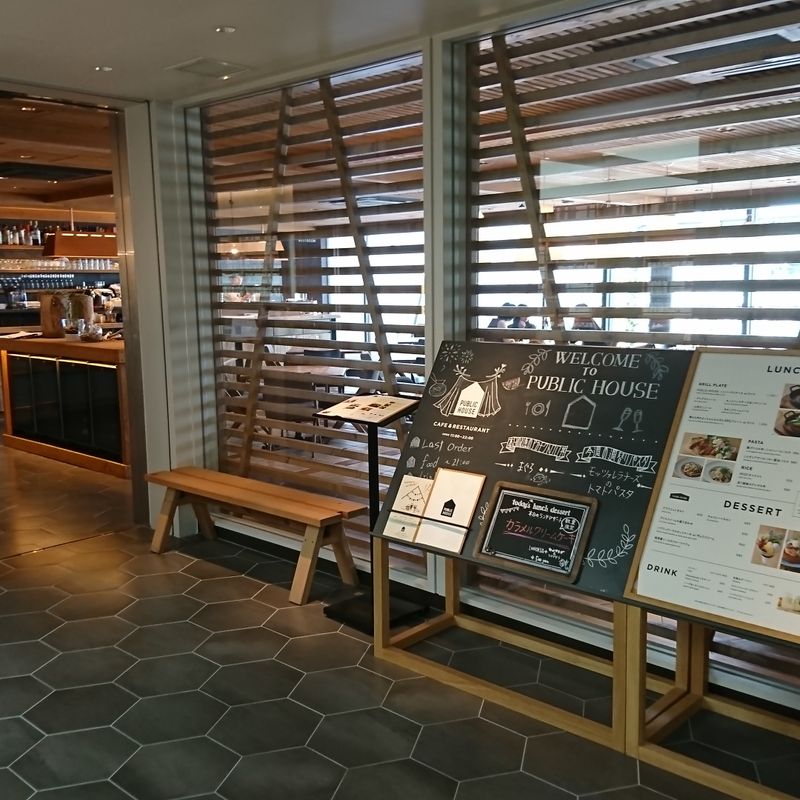 The elevator in the middle of the library is the only way to get there, and there are menus at the front of the library and in front of the restaurant. The atmosphere is somewhere between cozy and fancy, with the warm wood tones of the tables and interior paneling that create an air of moderately upscale comfort-- fancy enough to feel like a real treat but not so fancy as to make a couple of foreign working moms feel uncomfortable.
The food itself is a little on the pricey side for what I would usually spend on lunch for myself, but surprisingly filling. The portion sizes are fantastic-- not so much to be sloppy but far greater than most restaurants I've visited in Japan.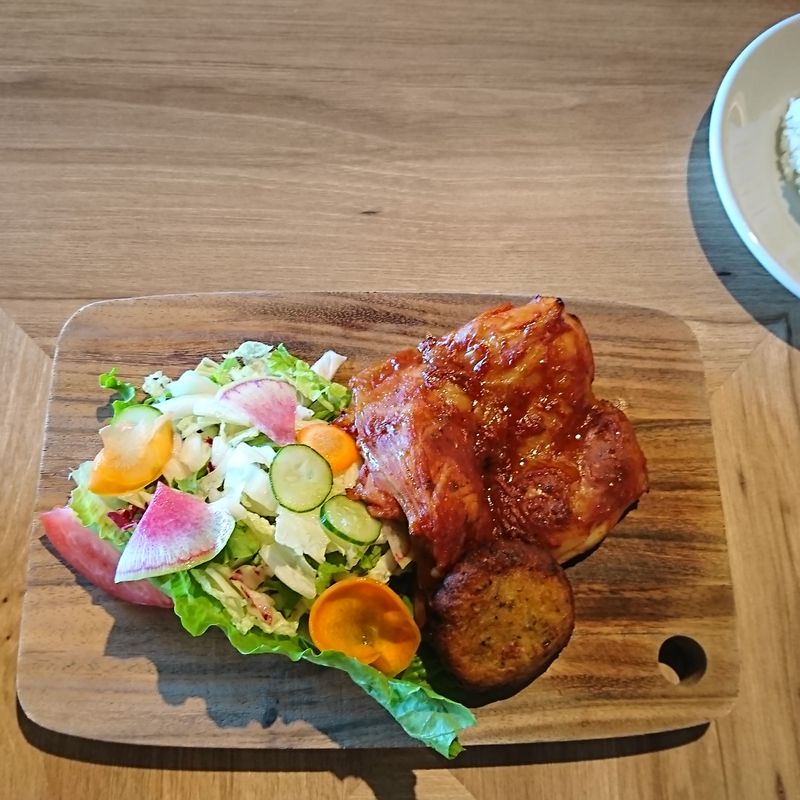 The barbecue chicken and salad that my friend ordered as part of the lunch special. Delicious and rather pretty.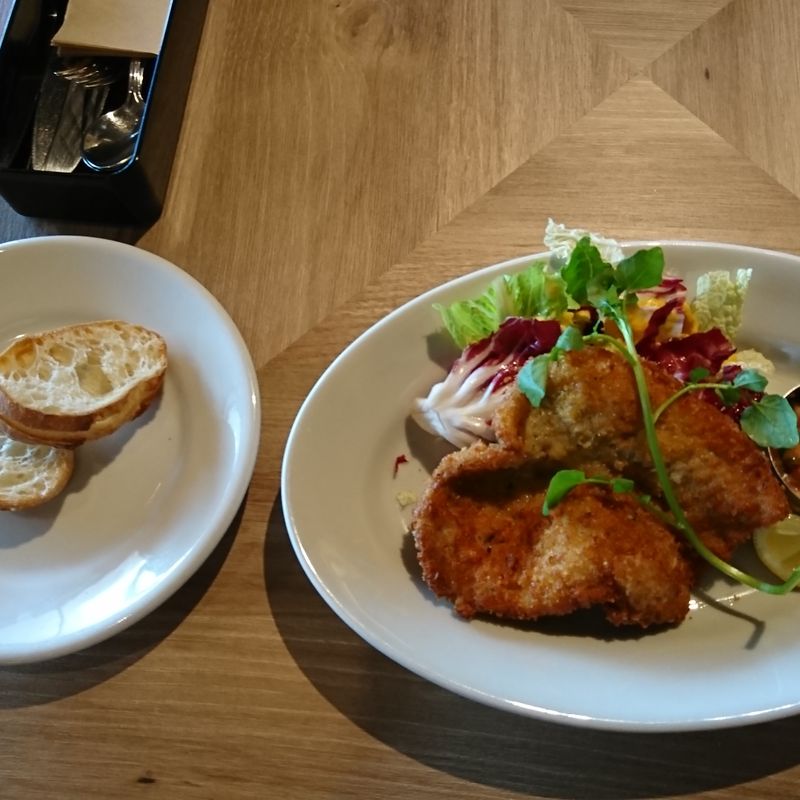 My main course, a pork cutlet and salad with bread, which may not look like much, but here it is again, with my hand for the sake of size comparison.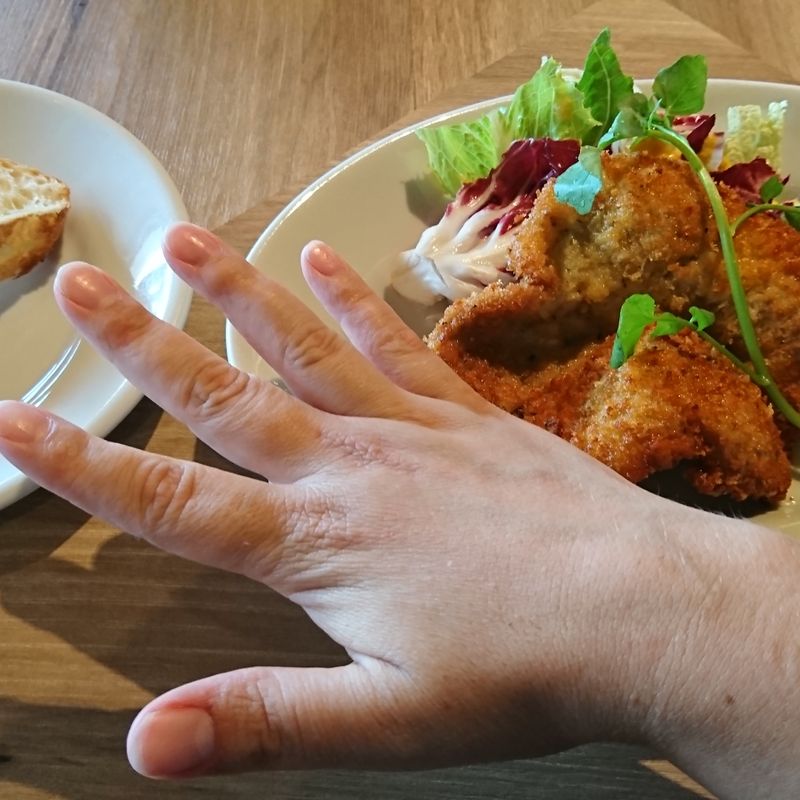 For a Japanese lunch special, this seemed quite large to us and, as previously stated, was quite filling.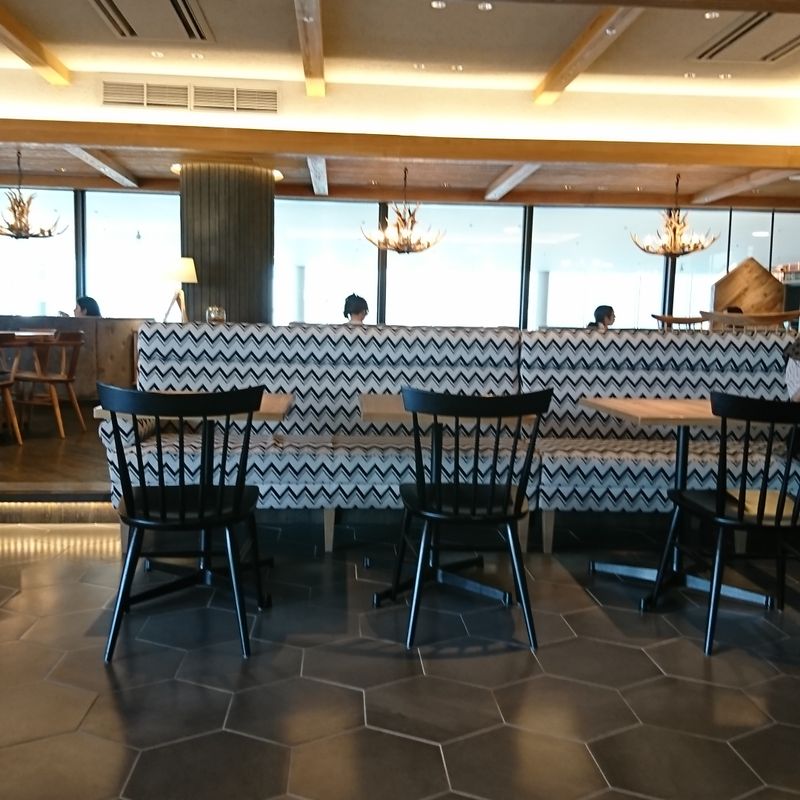 Admittedly, a huge part of any Japanese dining service is the staff. I personally have had otherwise enjoyable meals fall completely flat in my memory but for one less than rude wait-staff or a cook that made us feel unwelcome. That is another place where Public House shines.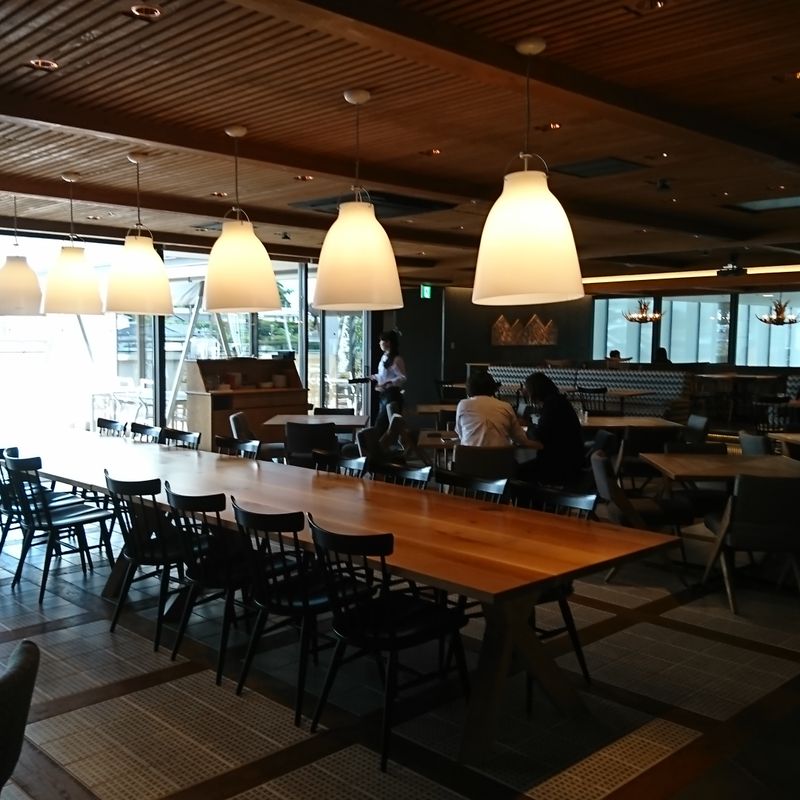 The staff sat us at a nice table, far enough from other patrons to enjoy private conversation but not so far as to feel singled out or shunned. Then our waitress asked in Japanese if we understood Japanese. We responded that we did, though only a little (which just seems like the best answer when you're at the intermediate level) and then she did something amazing. She spoke to us like normal people, just half a beat slower than native speed, gesturing kindly at the specials while still talking to us. This was so amazing that it really set the tone for a fantastic dining experience.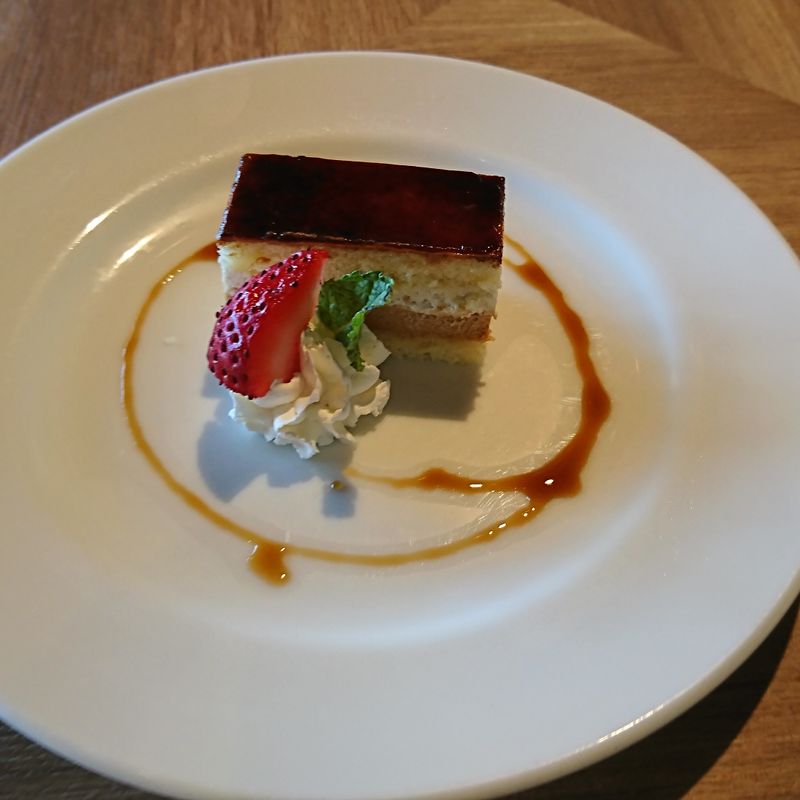 The dessert that came with my lunch set. After a meal so filling, I did not need more cake than this.

There is no question as to whether or not my friend and I will return to this establishment. The next time we're glum and have a couple of extra bucks as well as a need for lunch, we know where to go. The only question is whether or not we will bring our husbands or keep this treat all to ourselves.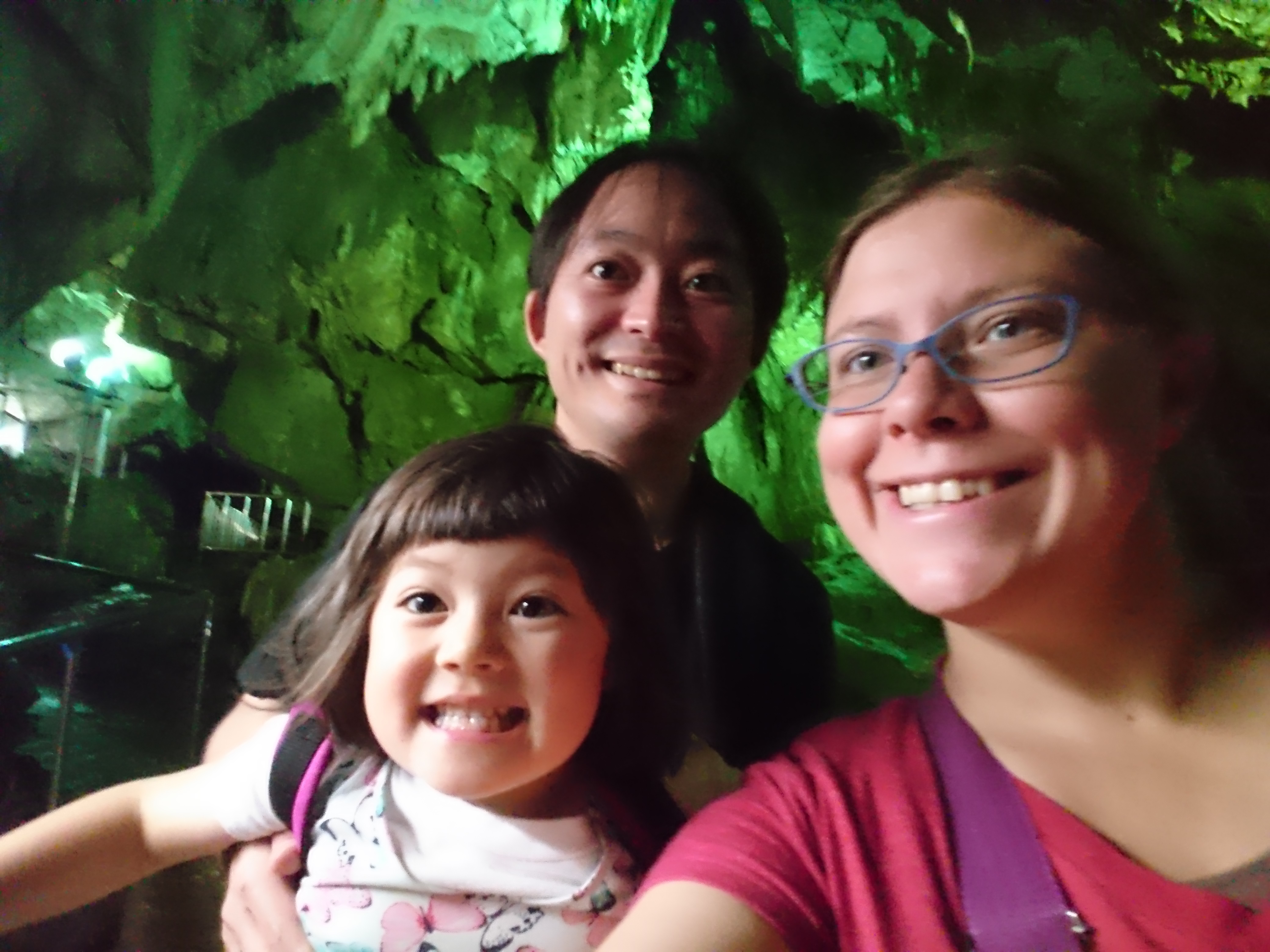 A working mom/writer/teacher, Jessica explores her surroundings in Miyagi-ken and Tohoku, enjoying the fun, quirky, and family friendly options the area has to offer.
---
2 Comments
I love those kinds of places! Looks like the food was delish - and the decor looks super trendy too! I love that long wooden table!

@genkidesu It totally was! Everything looked new, though I know this place has been there a little while. It is really awesome to find places like this.