Jun 19, 2018
Need a fun frothy pick-me-up but lacking the funds for a Starbucks run? Then this is the post for you.
I came across this idea somewhere in the depths of physical and financial exhaustion, such that comes with raising a small child as I have been. This came about while I was searching for cheap options to spice up my otherwise boring instant coffee. I have since increased my options to include an inherited basic model drip coffee maker, but still use this technique from time to time.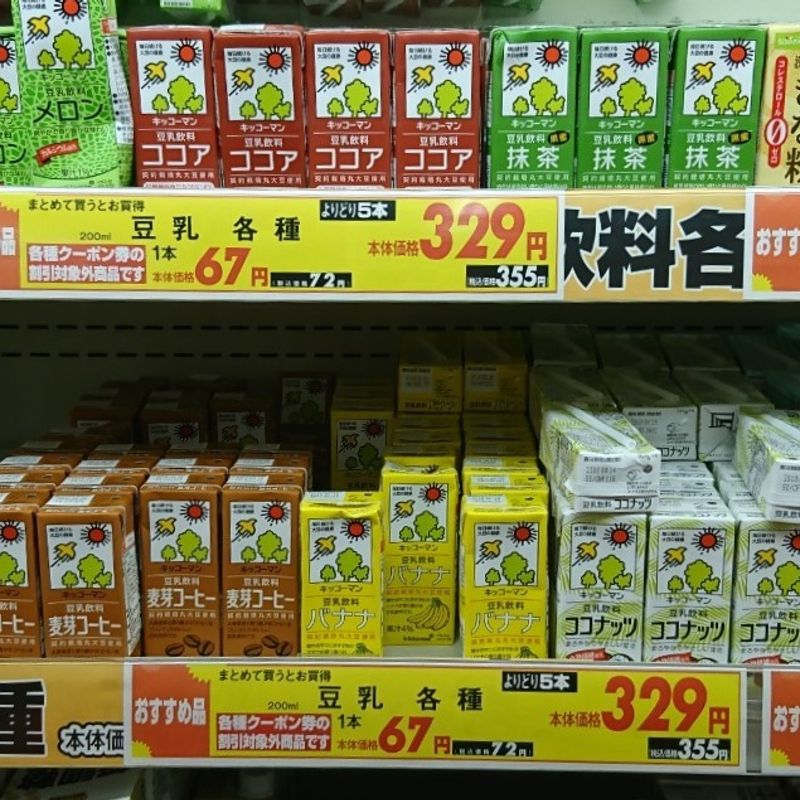 Step One: Acquire Milk Box
Somewhere in the dairy section of the grocery store closest to my home, there happens to be a great variety in flavors of soy milk available in 200 mL boxes for less than 100 yen each. Beware: some of these flavors may not lend themselves well to coffee drinks and others may only be available temporarily. The first time I did this, the flavor of the season was apple pie, which made a darned good cafe latte. This summer's awesome flavor? Coconut. If you like coconut, it is well worth the cost.
Step Two: Make Coffee
This works with drip coffee or instant. Just make a cup of coffee as you usually would. Fill up the cup at MOST 2/3 of the way full. Any more than that and spillage will likely occur, either from overflow or from indirect spraying.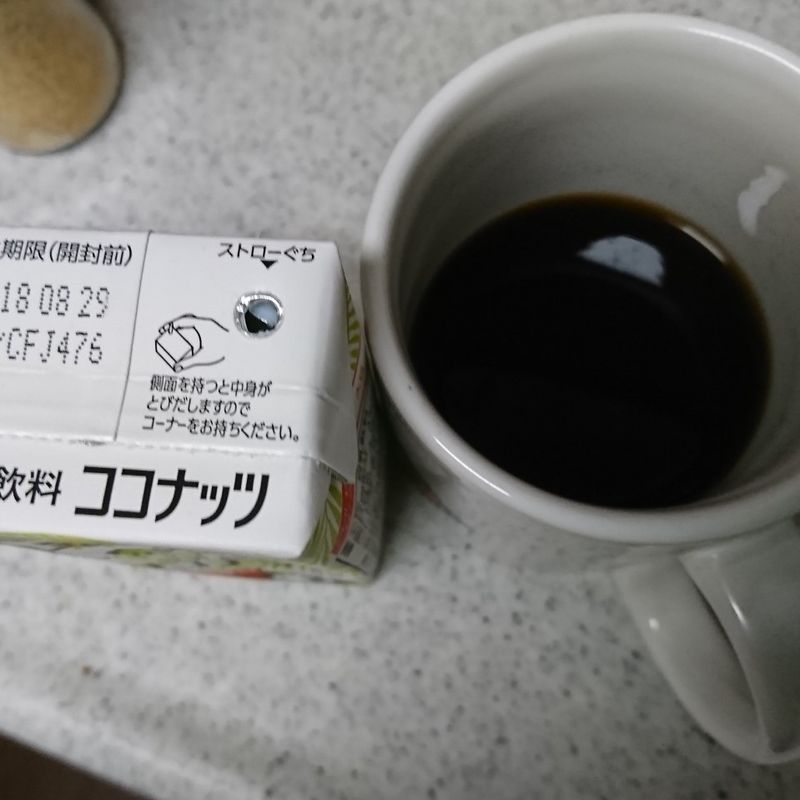 Step Three: Pierce the Top
If you want a flat drink, cutting the corner and pouring the milk into the cup works. If you want to try for some froth, the straw hole is the way to go. You can pierce it with the straw provided on the box or a fork or toothpick. Beware that making more than one hole or an irregular hole at an angle will likely lead to some spillage.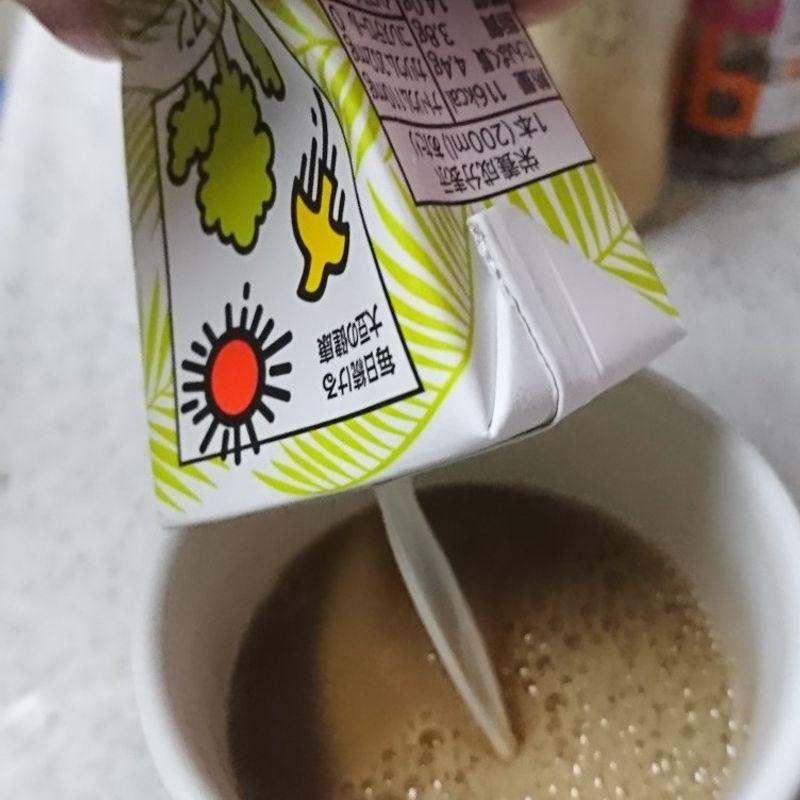 Step Four: Point into Cup and Squeeze
Get a good grip on the box and upend it into the mug. Then give it a long, sustained squeeze, rotating your aim slightly as bubbles form. The velocity of the milk entering the coffee should create a layer of foam, providing you can adjust the spray area to not immediately pop the bubbles you are making.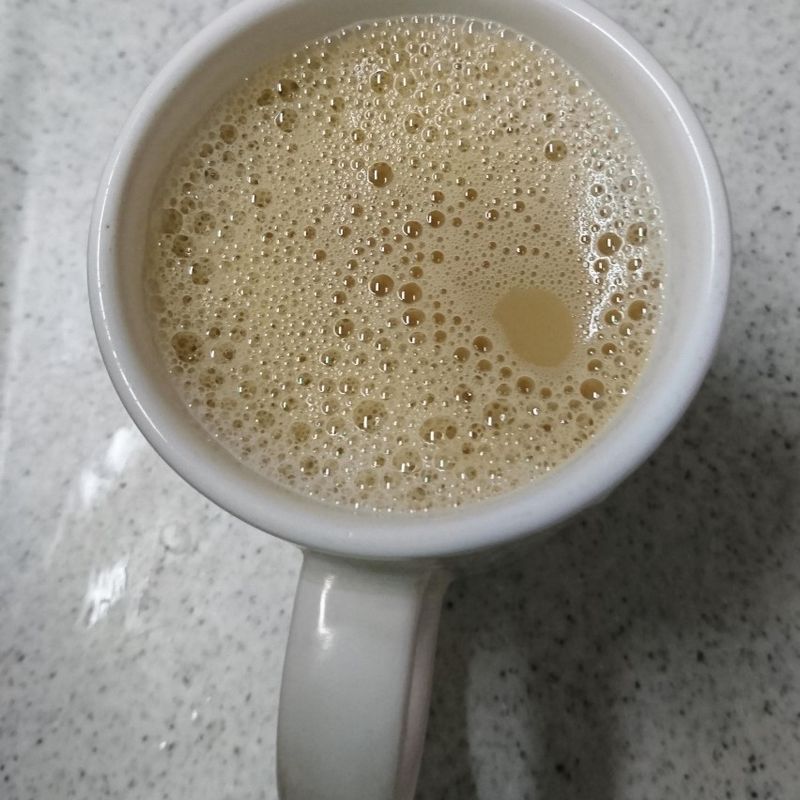 Step Five: Stop and Enjoy
When your coffee is sufficiently frothy and you have yet to overflow, stop squeezing and turn the milk box right-side-up. Unless you've made a very large cup of coffee or a concoction that is mostly milk, you will likely have leftovers in the box, which should still be useful for a few days afterward provided the remainder is refrigerated, preferably with the straw-hole-puncture covered.

If you get the knack, try out more flavors! I have a feeling that cinnamon is probably great, but I will wait for autumn to try it. What flavors are you trying?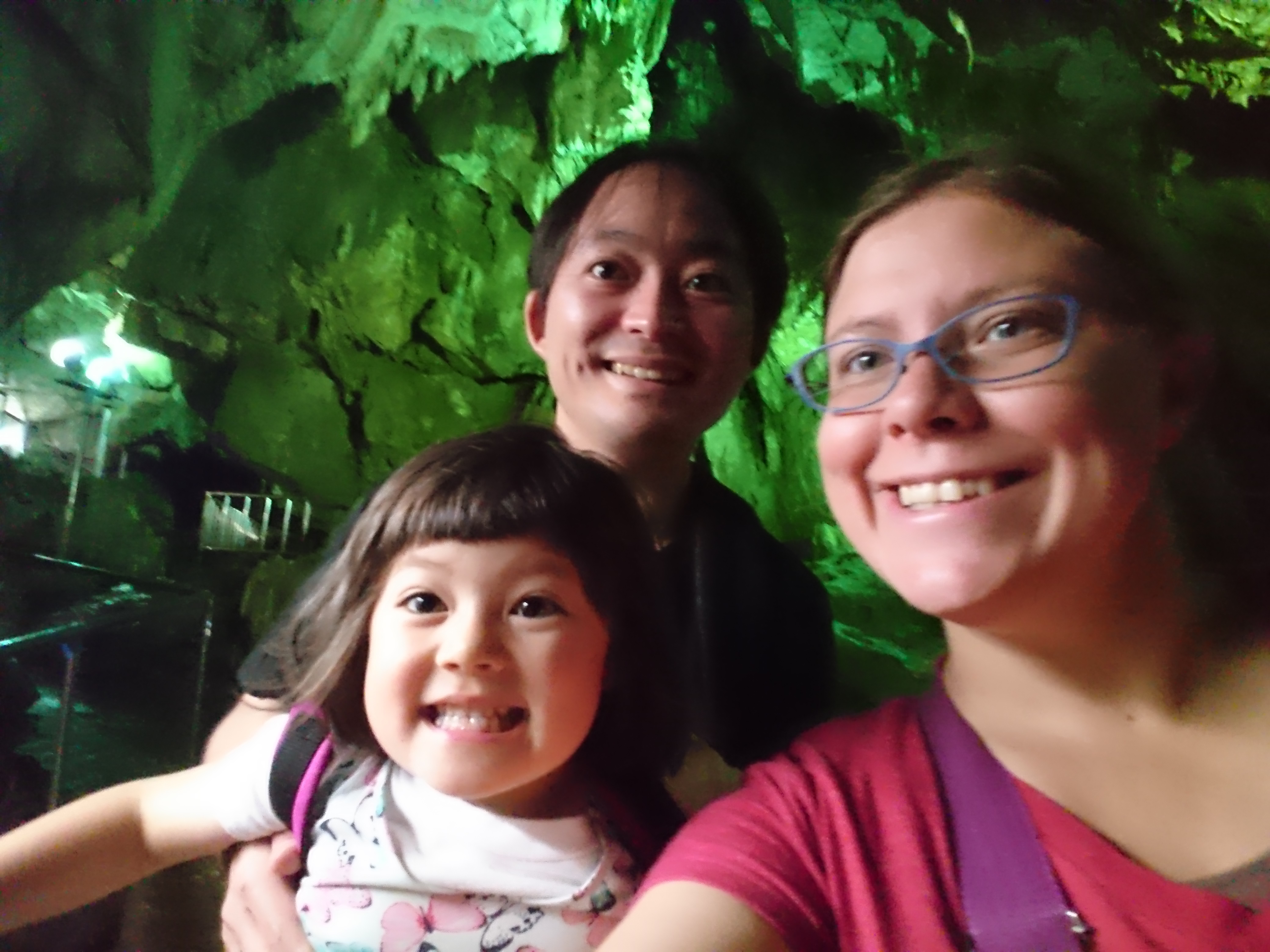 A working mom/writer/teacher, Jessica explores her surroundings in Miyagi-ken and Tohoku, enjoying the fun, quirky, and family friendly options the area has to offer.
---
4 Comments
I knew I needed this post in my life the minute I saw the heading! Genius!

Haha, I call this the 'ghetto latte' but I'm so cheap I buy the liter of plain soy milk (around 150 yen for five times as much) instead of the tiny size. I do love these flavored Kikkoman soy milk boxes though. Yes to coconut! I will look for it. Unfortunately I rarely see any of the seasonal flavors and never for that price. (But, a splash of coconut cream in the coffee is my favorite ever.)

@helloalissa Ghetto Latte is appropriate. The bigger size makes sense, but I'm not sure if I could squeeze it hard enough to provide the same froth-velocity. Definitely worth looking into.