Nov 17, 2018
A few years ago, a friend moved back to the states and left a large number of books and other things for me to send along over time. It took a while for her to get back on her feet, so only now, years down the road, do I finally have the financial means in hand to take care of the boxes left in the possession of both myself and one of our mutual friends.
Because we're sending heavy things, we're aiming for surface mail and at a 30 kilo limit, we're looking at 4 to 5 packages of books and other goods. Our friend was doing research online and found some information about "m-bags" on the Japan Post website. These special bags are supposed to be cheaper than mailing printed matter otherwise and "more convenient" though the latter has a lot to do with your location. There are 21 post offices offering "m-bags" in Tokyo, but only 2 in my whole prefecture. For us in Miyagi, it means a trip to Sendai's Chuo Post Office, or an hour's train ride up to Ishinomaki.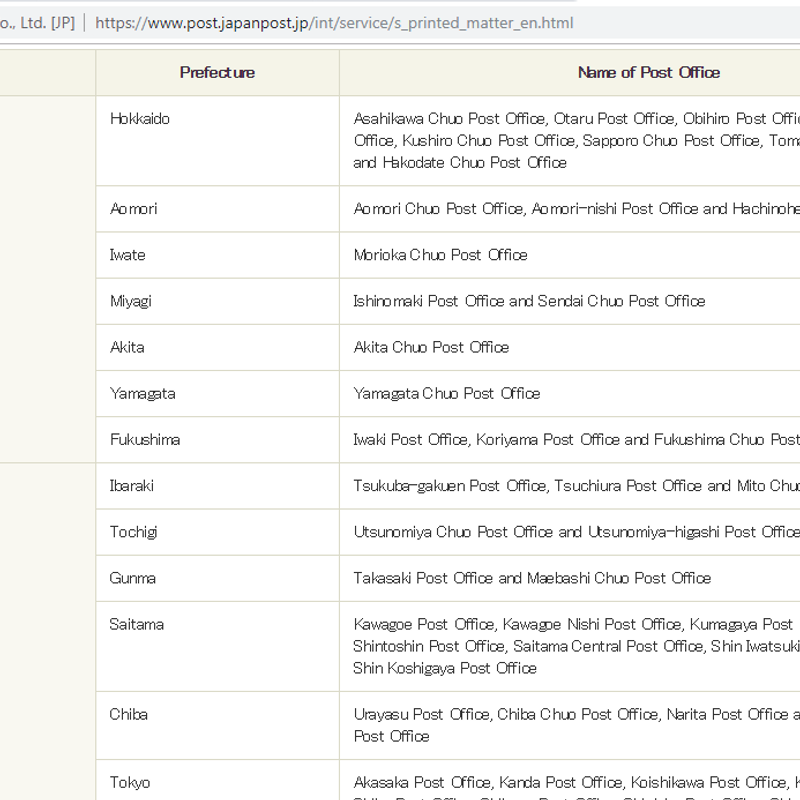 My friend, the other keeper of the books, and I headed into Sendai to what we assumed the Chuo post office was. This was after I had mistakenly assumed the post office in the station and the next nearest post office to the station were the location previously.
When we arrived at what we thought was the correct stop, we went in and I asked in moderate Japanese about the m-bag. They offered an envelope. I explained that it was for large quantities. They asked if I wanted a box. I checked my phone and asked if we were actually at the Chuo branch. They said no and handed us a map.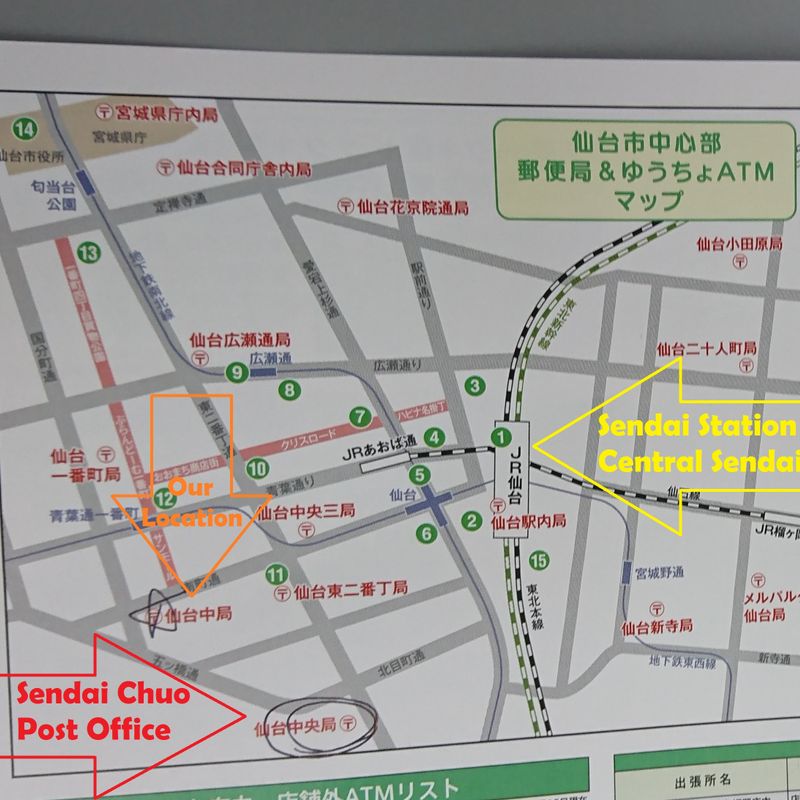 With no fewer than 14 post offices to choose from and the central Chuo branch being located the furthest southwest, it was a small wonder that we had gotten lost. We thanked them and walked the few blocks to the proper post office where only 2 people working the mailing side of the building, with almost no customers. We took a number as instructed by the signs and waited a couple of seconds before being called up and explaining the situation.

Again, we were asked if maybe we wanted a box. I shook my head. The older woman behind the counter was working with us to try to understand. This is when I realized the term "m-bag" is only used on the English version of the website and no one else knows it. I brought the website up on my phone and toggled the language over to Japanese. The woman looked at the kanji 特別郵袋印刷物 and nodded, scurrying off to grab large bags that looked like plastic coated canvas along with massive tags. She showed us the bags from a distance, noting that these were not things they handed out but instead we were to bring the materials in and have them put into the sacks there.
The other postal worker mistook my resulting look of dismay (at the misinformation on the website) for offense or confusion and decided that having her interrupt what I was understanding with faster, more formal Japanese repeating exactly what we already heard was called for and somehow helpful. It took a level of concentration and energy I did not know I had to explain that it was not helpful, that I had been understanding her counterpart, and that we were fine, thanks. We came home with the massive tags and plans to return with our massive load of books, likely taking a taxi from Sendai station to the post office as carrying more than our weight in books was not going to be worth it.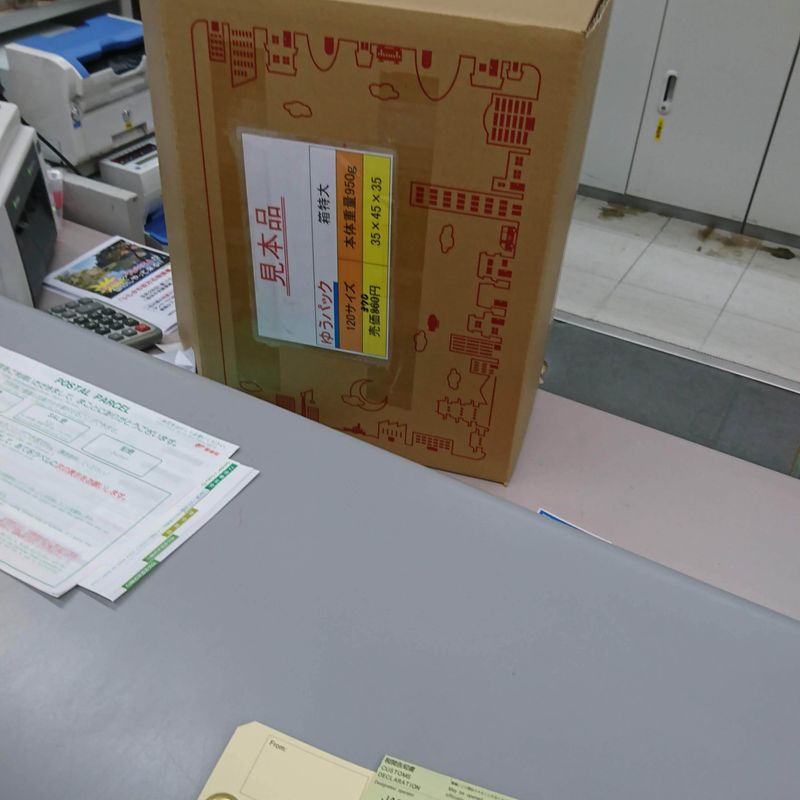 These are the tags for the M bags that are not M bags. Oh yeah.

This week, I decided to check using something handy that I actually trust on the Japan Post website--the postage calculator.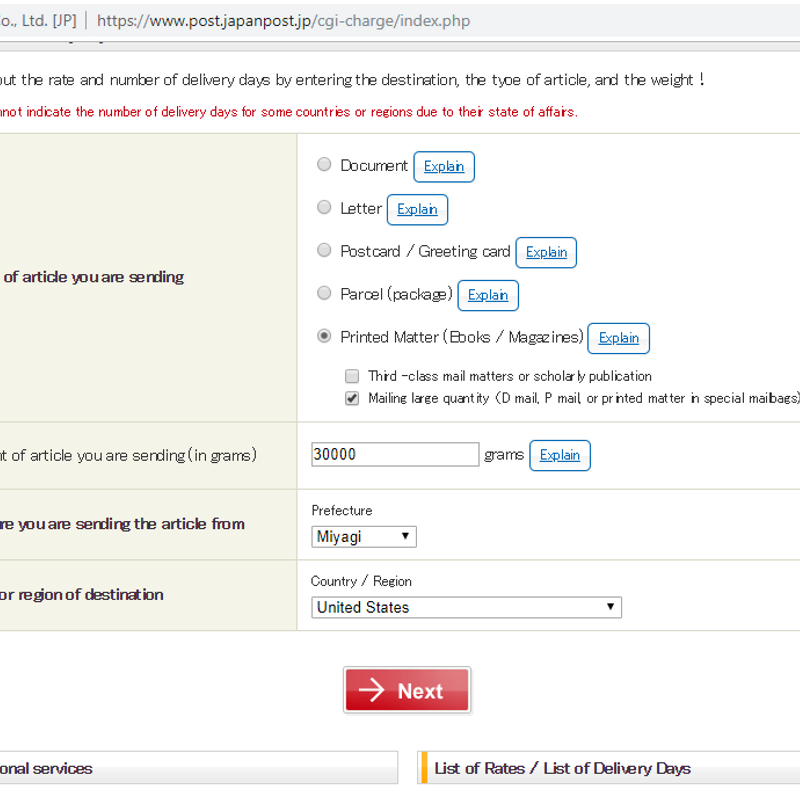 I went through twice, once selecting 30 kilos of m-bag, once without the m-bag checked, just to verify the amount of savings we were looking at for shipping the printed matter in bulk.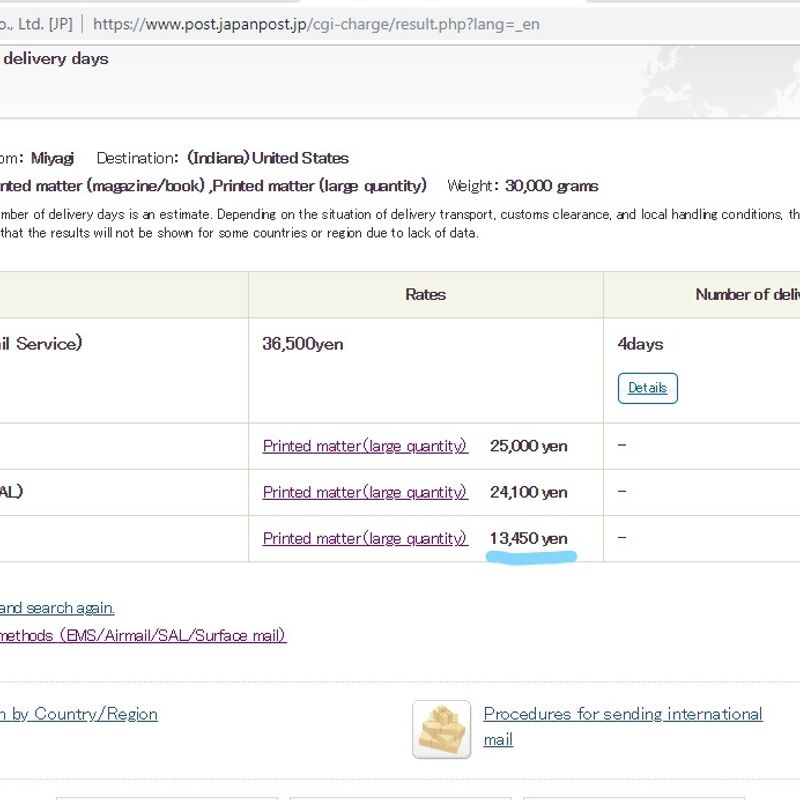 For an M-bag, the total comes to 13,450 yen. Not bad. For normal?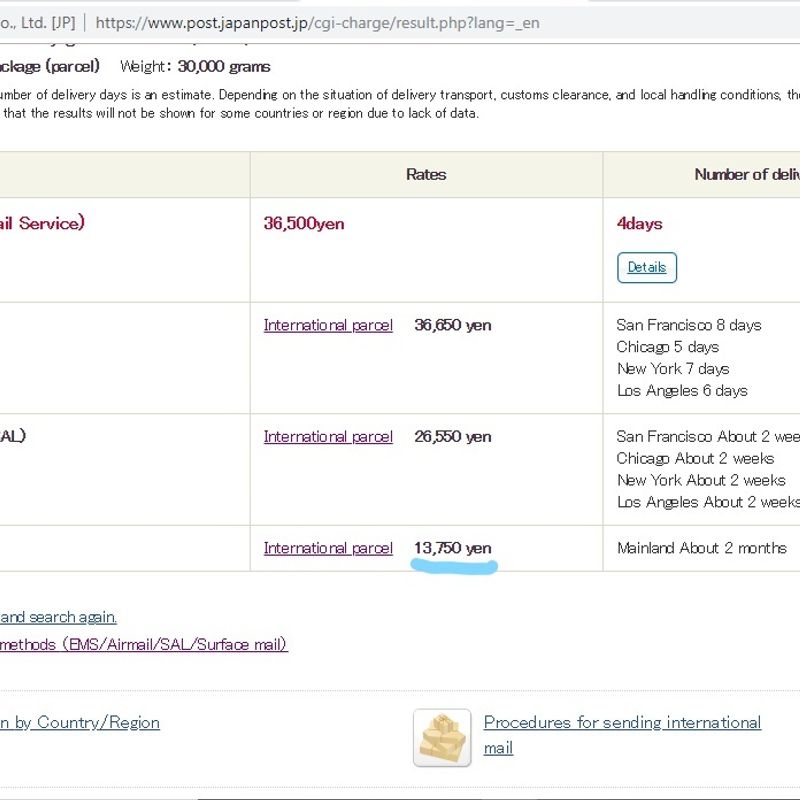 13,750?!?!?! So we would be hauling suitcases of books all the way to this one post office to save 300 yen per 30 kilos? That isn't even equal to the cost of a one-way ticket to Sendai! 300 yen times the maximum of 5 bags of books is still only 1500 yen! That's less than the train plus the taxi!


So, I've come to conclude that:
1) M-bags are not worth the trouble.
2) The Japan Post website does not always explain things well.
3) It is always unwise to take in 100 kilos of books, even from well-meaning friends.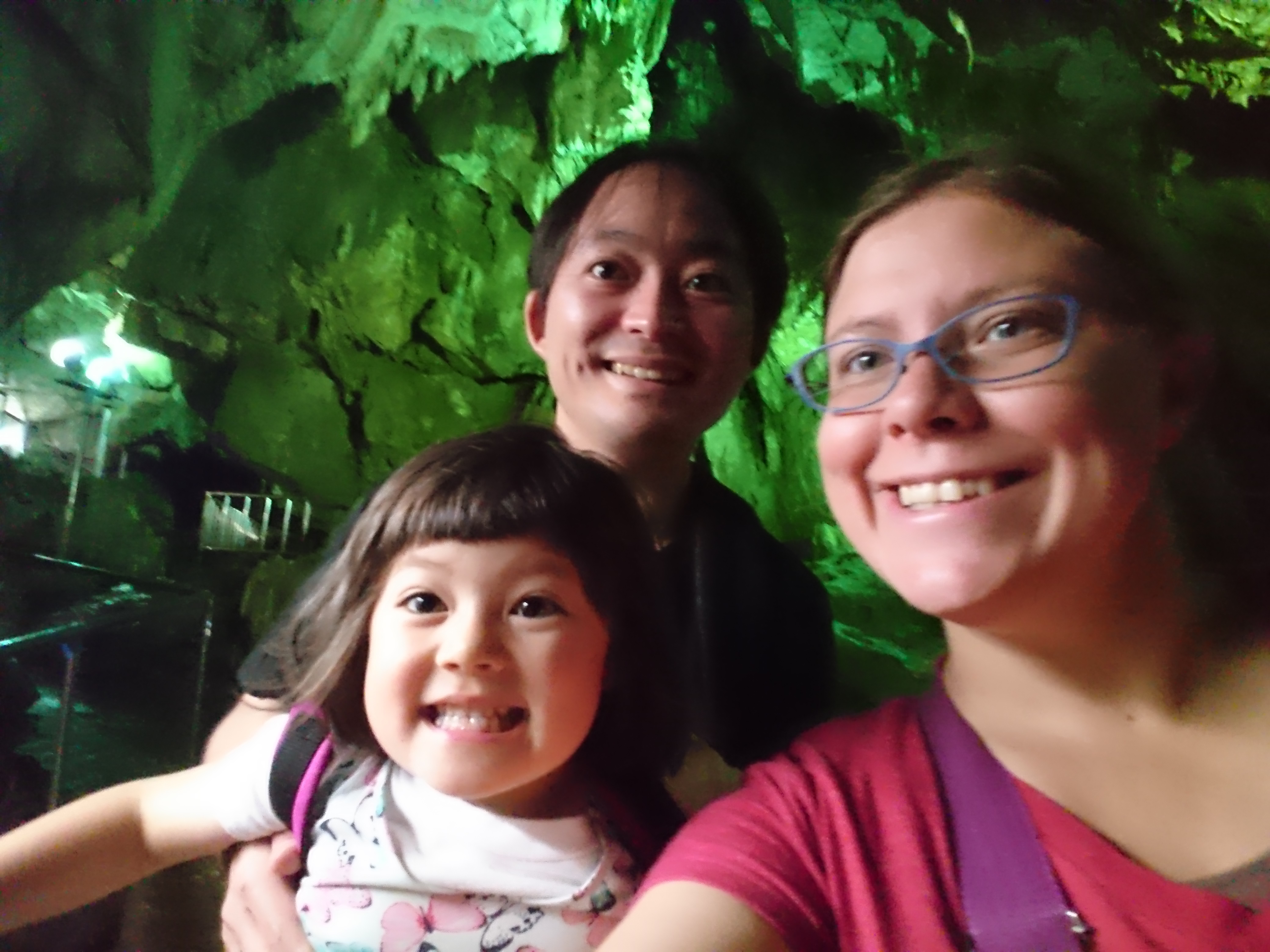 A working mom/writer/teacher, Jessica explores her surroundings in Miyagi-ken and Tohoku, enjoying the fun, quirky, and family friendly options the area has to offer.
---
2 Comments
Found this article while searching for info about M-bags on Google... Most forum posts didn't have much useful info (or firsthand experience) using them so THANK YOU for this! I'm only planning to ship about 5 kilos of books home, so lugging them to my main post office wouldn't be too difficult, but it still may not be worth the hassle.

@hellonihon You're so welcome! I was also frustrated with the lack of information available on the internet and the difference between what little info we could find and reality. Good luck getting all of your things home safely, easily, and in good shape. I hope it goes smoothly.