Jul 30, 2018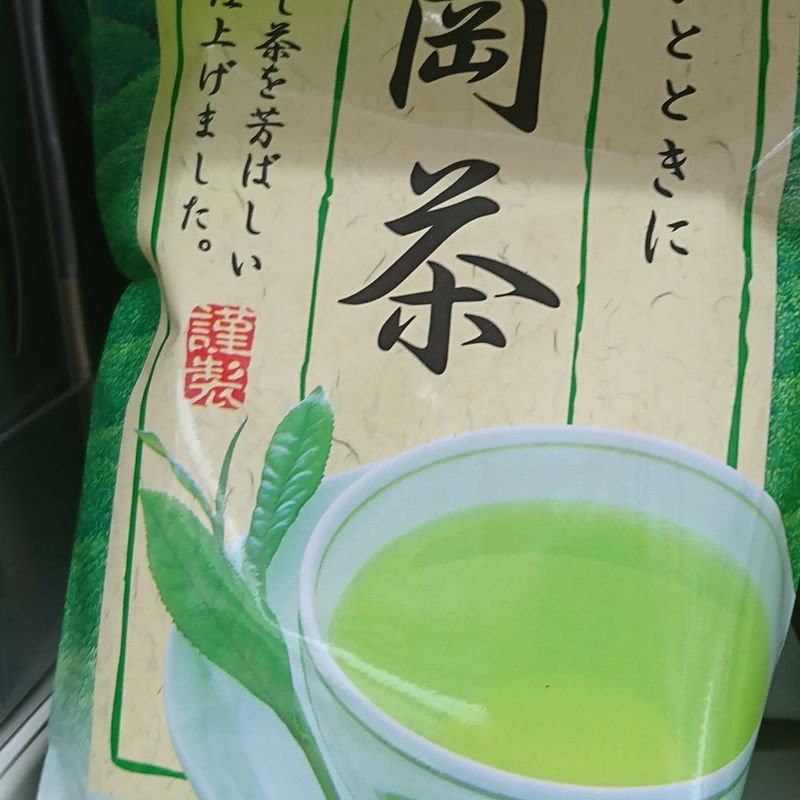 The green tea I picked up this week was literally named Shizuoka Cha green tea and came in at the price of only 311 yen, tax included, for 100 grams. At that price, this selection is around fifty percent cheaper that other similar teas from Shizuoka sold at the same store, even on the same shelf. The package even advertised an increased size: this container being ten percent larger than previous bags, coming in at a whopping 110 grams.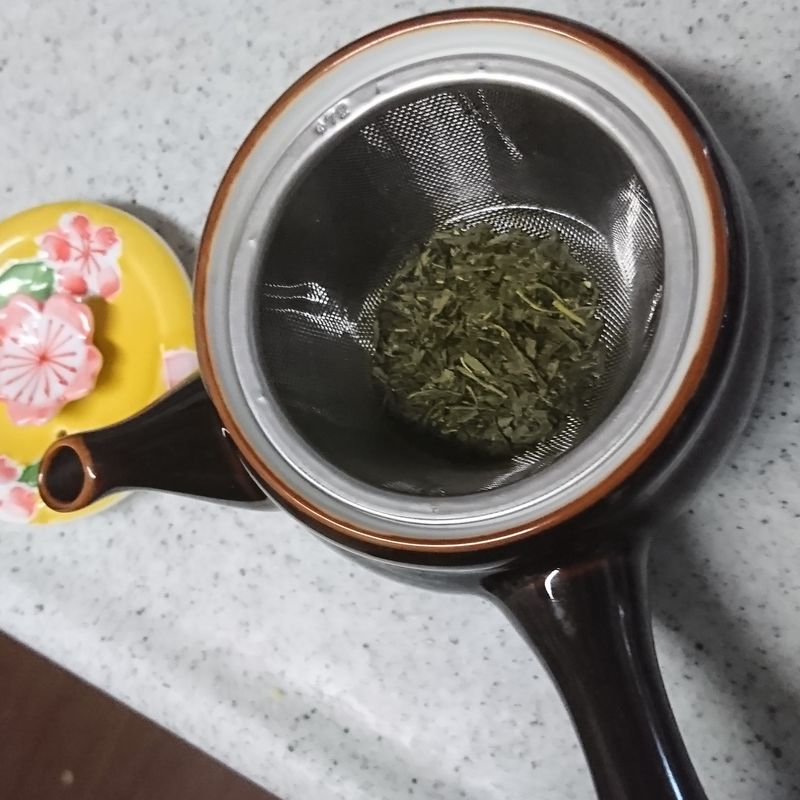 I made a little pot of the stuff and poured the entirety of the pot into a large cup. Even visually, you can tell it is a little bit weaker than some green teas on the market. Sipping at the warm beverage was comfortable and relaxing despite the amout of bitterness in the drink itself. This tea did not try to be too fancy or market itself as a diet drink due to lacking sweetness. It was a simple tea and tasted much as I expect authentic Japanese green tea to taste, though perhaps a few shades more soft in overall flavor. Compared to other green tea brands from Shizuoka, this beverage was pretty gentle in overall flavor but with little to hide the normal bitterness inherent in most green teas I've tasted.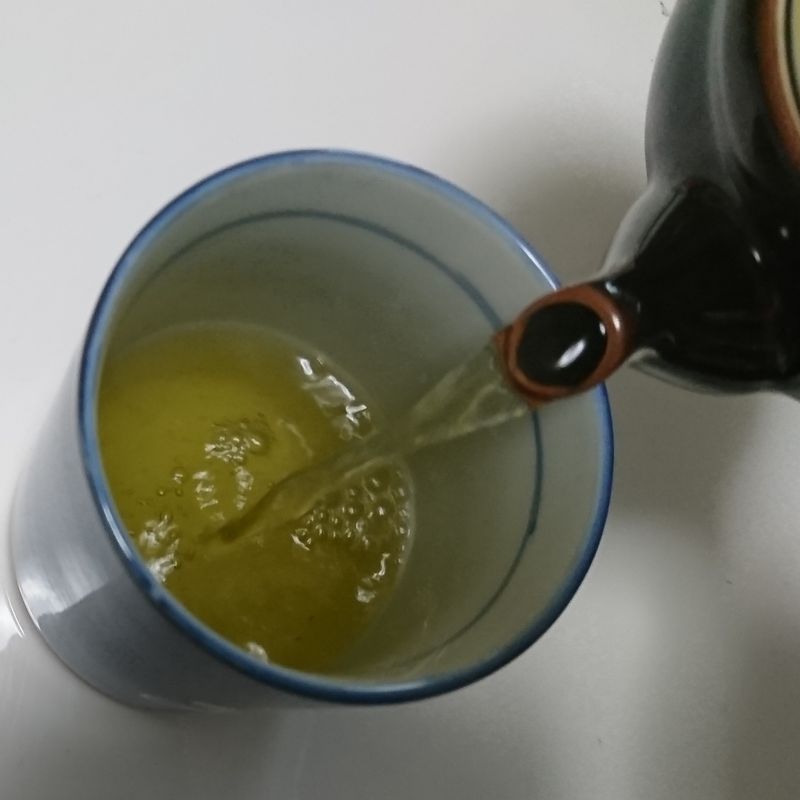 While I will say that this one was definitely discount for a reason, I would also be lying if I said I didn't enjoy my cup and go back to make a second and third batch with the same leaves before dumping the green lumps of used tea leaves into the garbage. My daughter even enjoyed having a glass or two of the tasty green drink with her afternoon snack once the temperature of the tea had cooled down. When served at a lover temperature, the bitterness is even easier to forget.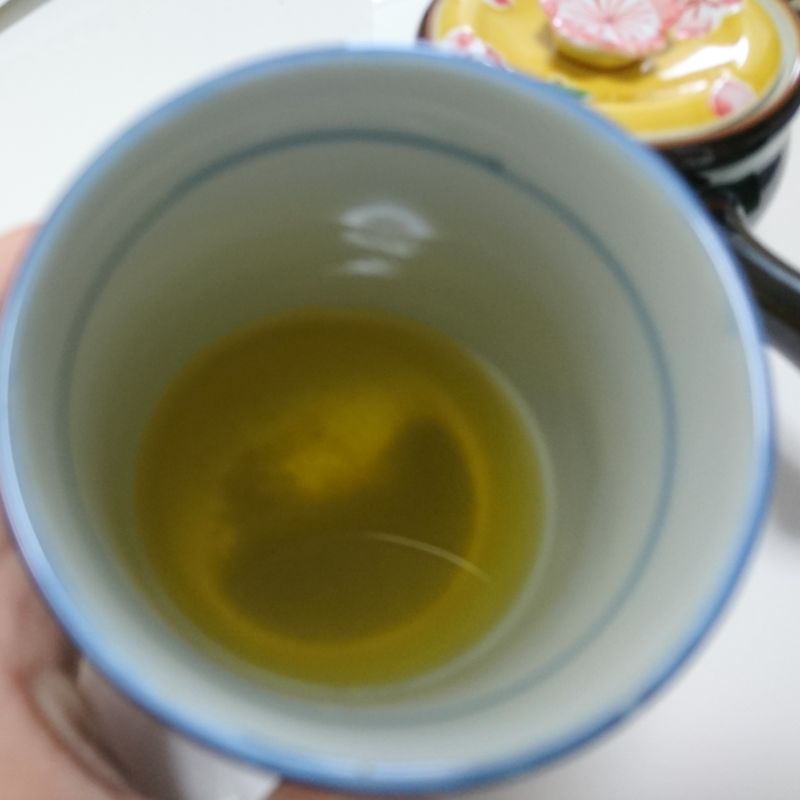 There was also a surprisingly large amount of sediment in proportion to the tea made. Every cup of freshly brewed green tea has some left over bit that must be swished back into the remaining tea via centrifugal force or swallowed as an unappetizing slime or discarded. This one required a bit of action to get back into tea form for easy swallowing.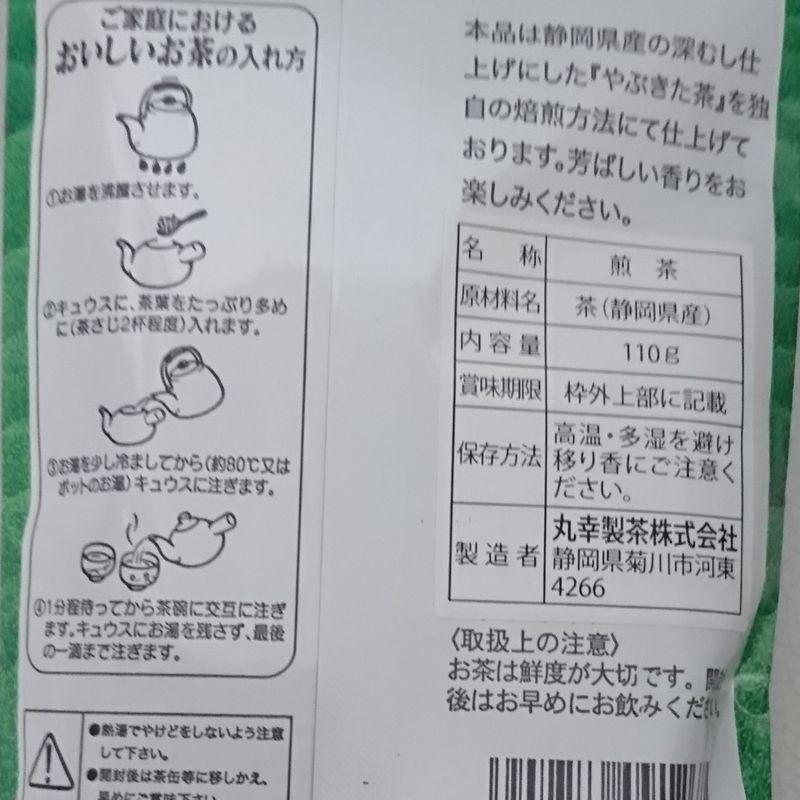 This tea is alright if you're running low on cash but really need a 100 grams of green tea or if this happens to be the last green tea option left on the shelves. It is still highly enjoyable and tastes as green tea should, with a bit of bitterness. I do not recommend it over the other green teas I have tried from Shizuoka prefecture, but it is still a lot more delectable than the horrid green tea flavored health drinks available at the grocery store.
This post is supported by Shizuoka Green Tea Guide, one of City-Cost's Supporters helping City-Cost bloggers to enjoy life in Japan and engage in new experiences.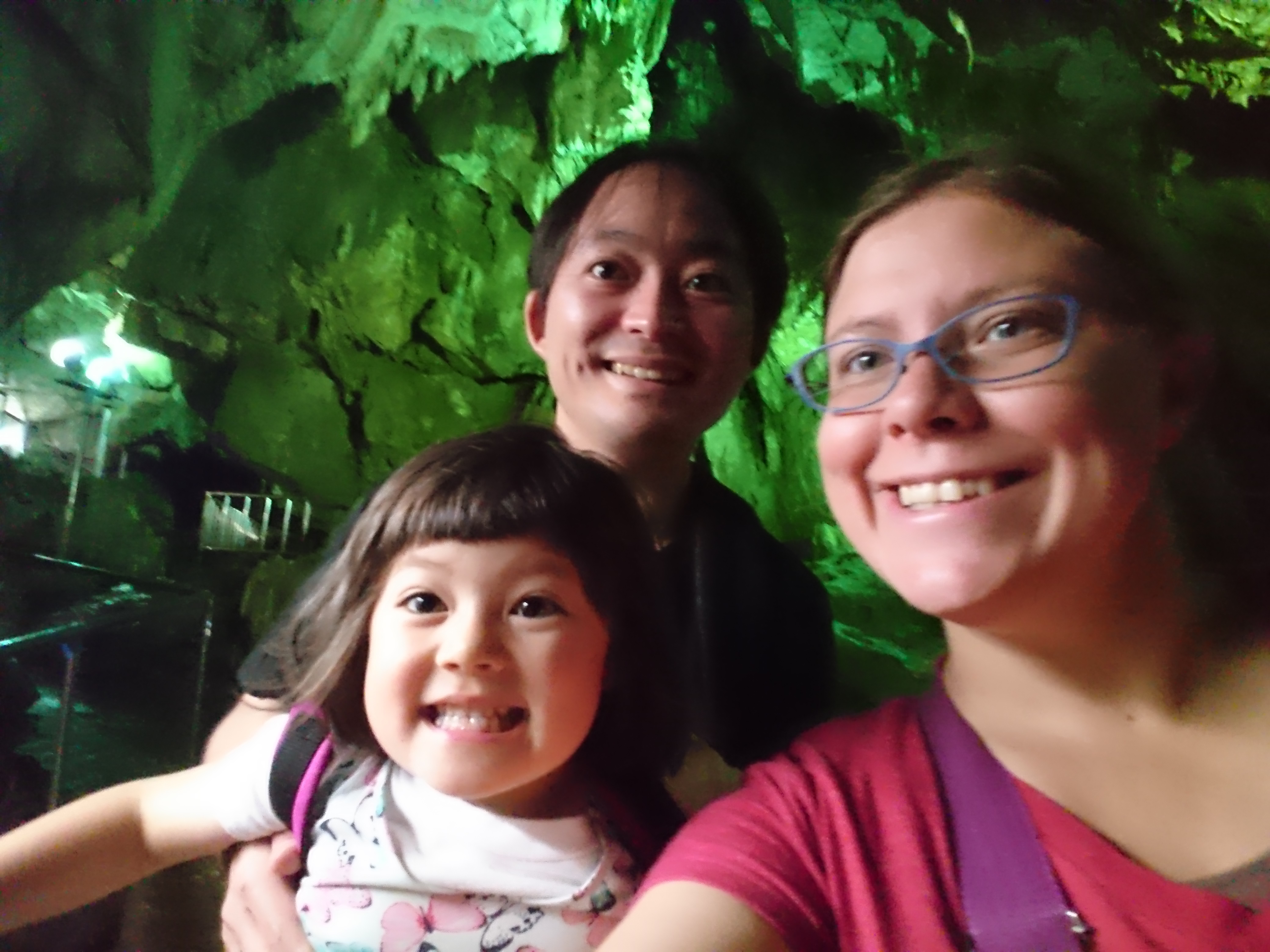 A working mom/writer/teacher, Jessica explores her surroundings in Miyagi-ken and Tohoku, enjoying the fun, quirky, and family friendly options the area has to offer.
---