Aug 19, 2016
Matsushima's lantern festival is a recent tradition, starting up only 5 years ago. 2011 was a challenging year for Tohoku, as the magnitude 9 earthquake of March 11 triggered a tsunami that cost thousands of lives. During the first Obon holiday following the disasters, many affected cities including Matsushima held poignant lantern festivals. That year. each simple rectangular paper lantern displayed the name of one individual who perished earlier that year.
The tradition continues and this year on August 16th, the festival grounds were open and ready, just a short walk from Matsushima Kaigan Station (from Sendai: 40 minutes, 410 yen on the Senseki line).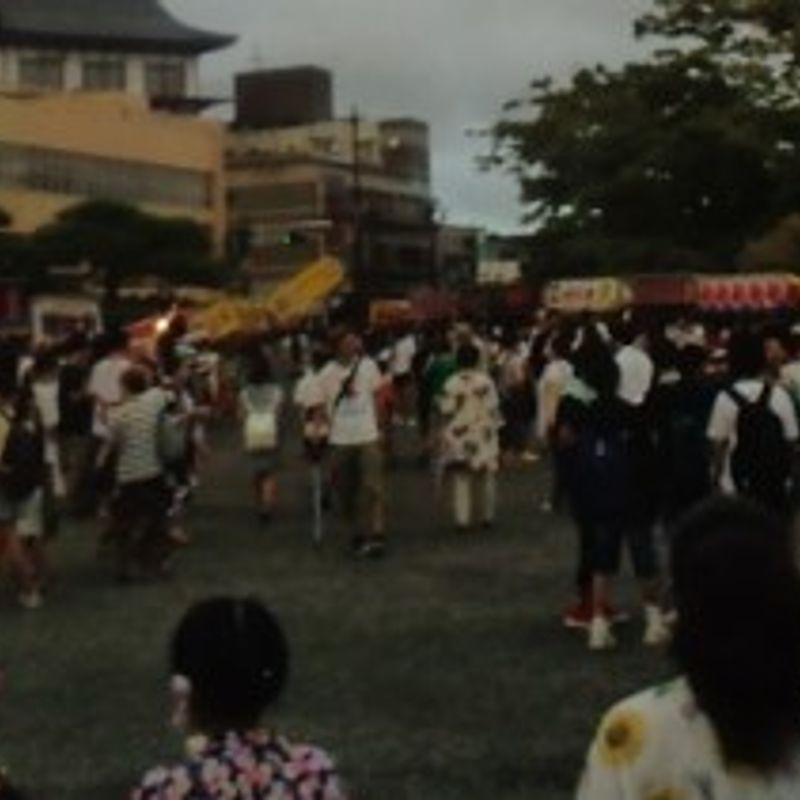 In addition to the normal summer matsuri food booths (including sausage-on-a-stick, yakitori, yakisoba, chocolate-covered-bananas and more), this festival featured fun old-fashioned kids games. Here, the showdown for square-sake-cup stacking champion reaches its climax.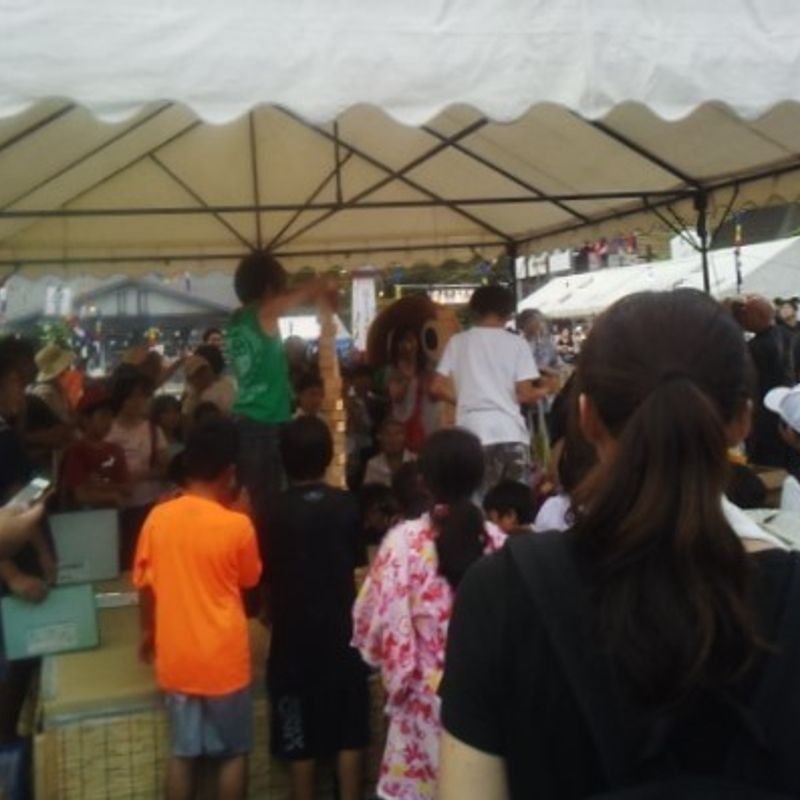 This and other kid-friendly activities were carried out mostly under tents to avoid the oncoming threat of rain. An open-air main stage was set up with announcers in the center of the festival grounds, festooned with countless paper festival lanterns.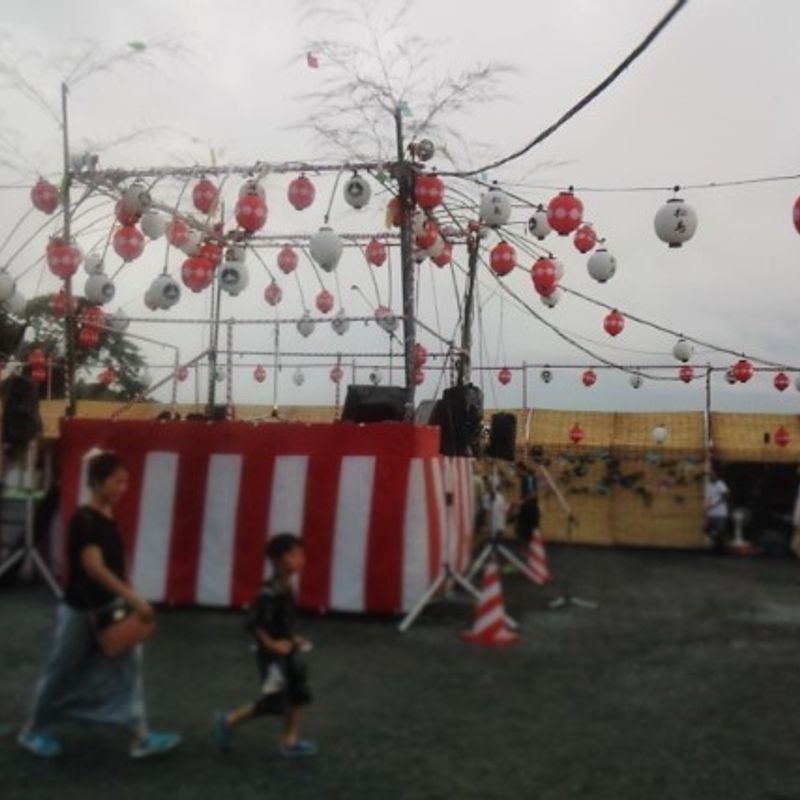 On the side closer to the station, a special section, roped off from the others, featured monks who offered to write the names of recent decedents on special small wooden planks.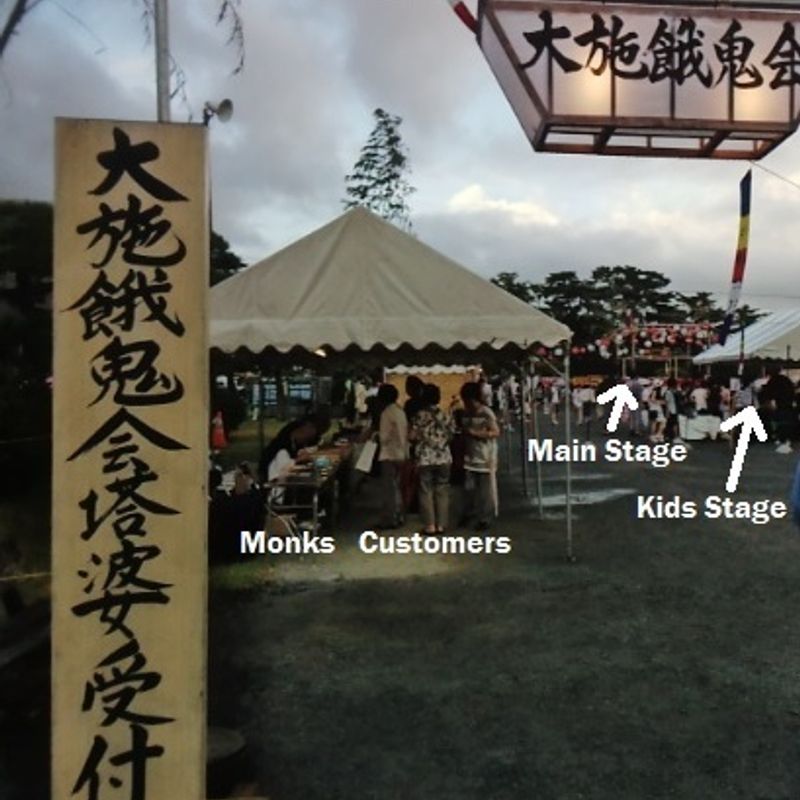 Across from these monks stood the altar, a massive construction filled with offerings of rice cakes made especially for the deceased.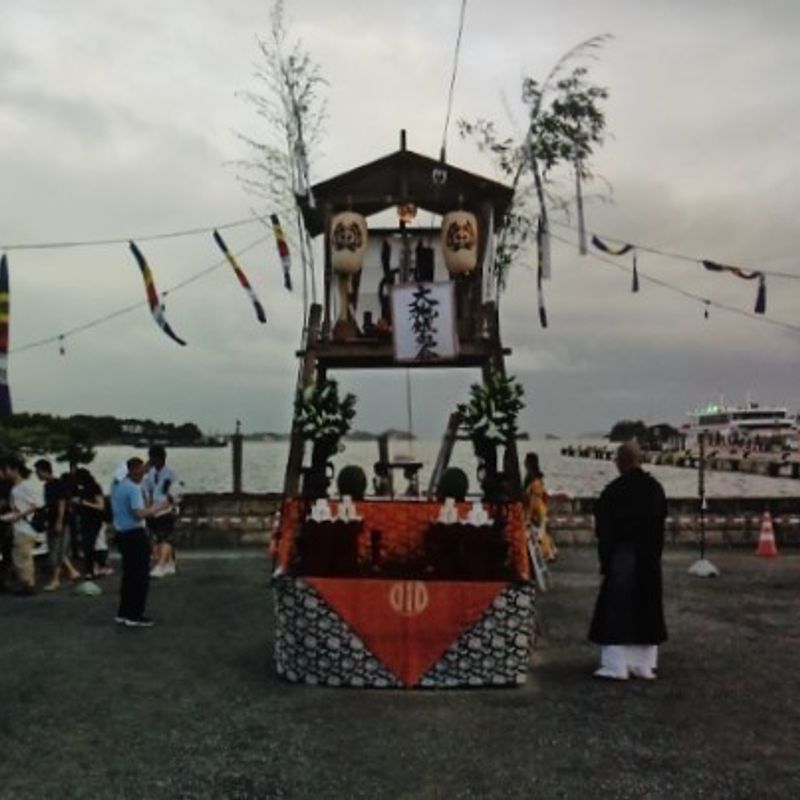 Nearby, the lanterns were prepared and piled high in anticipation of nightfall.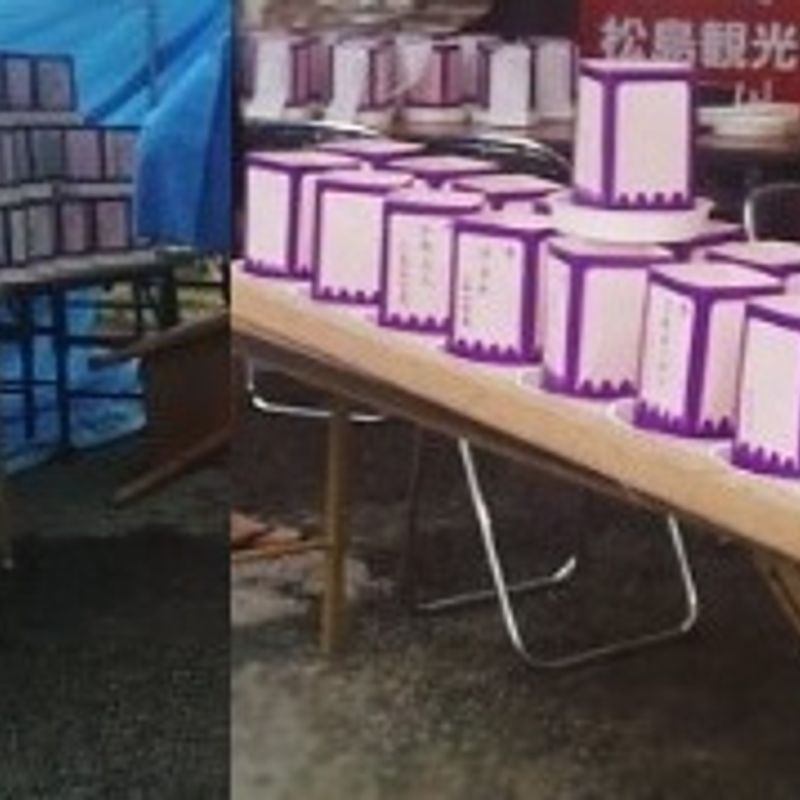 Once you've acquired your food and had your fun, it is time to find a place to watch the lanterns take to the sea. Unfortunately, around this same time, the rain began as a light drizzle with occasional heavy bursts. Nevertheless, my group stayed in place, waiting for the big event.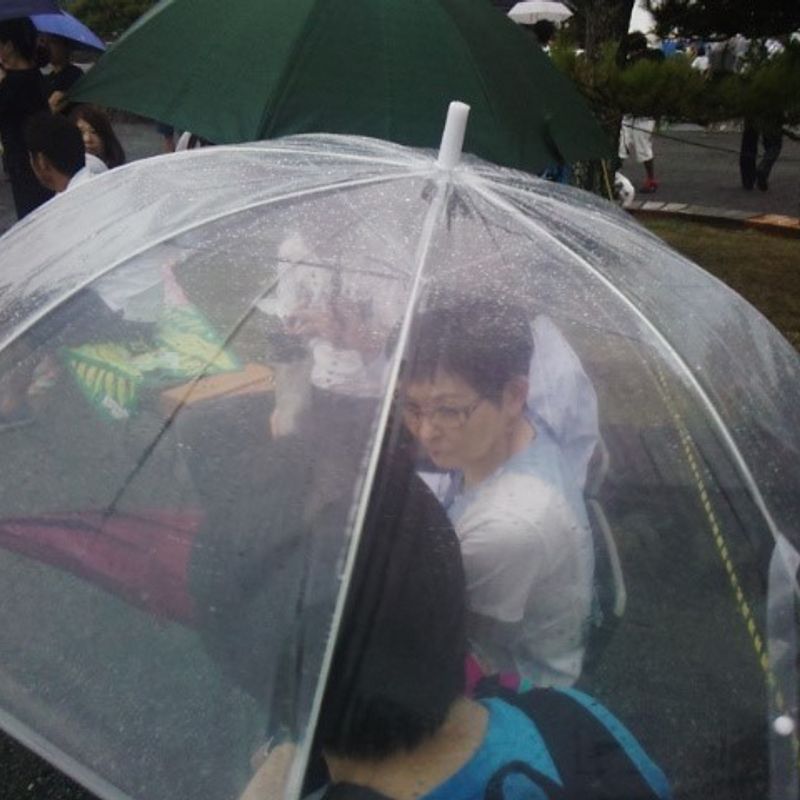 It wouldn't be too long.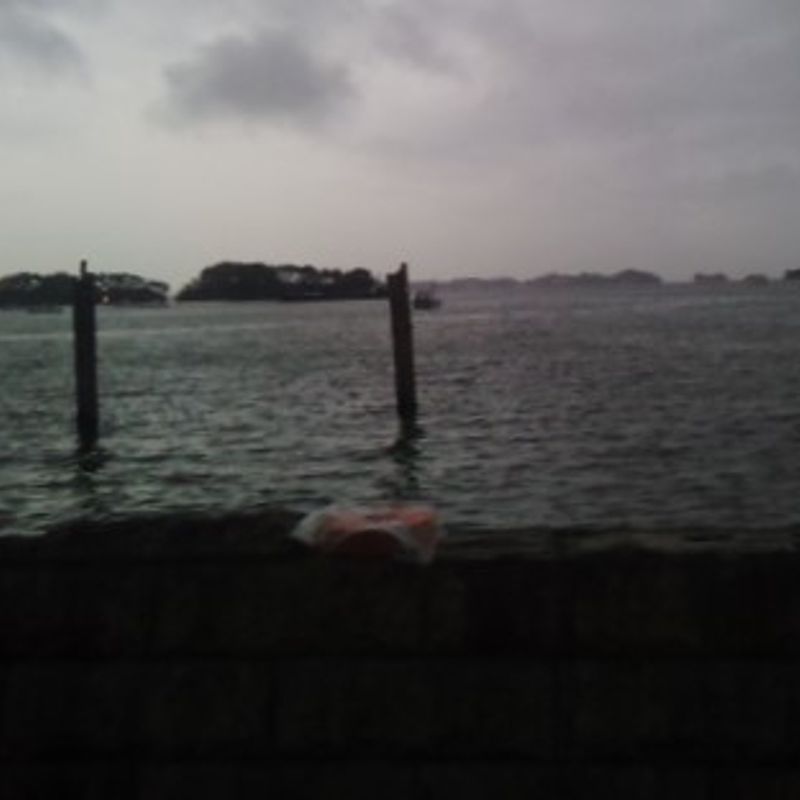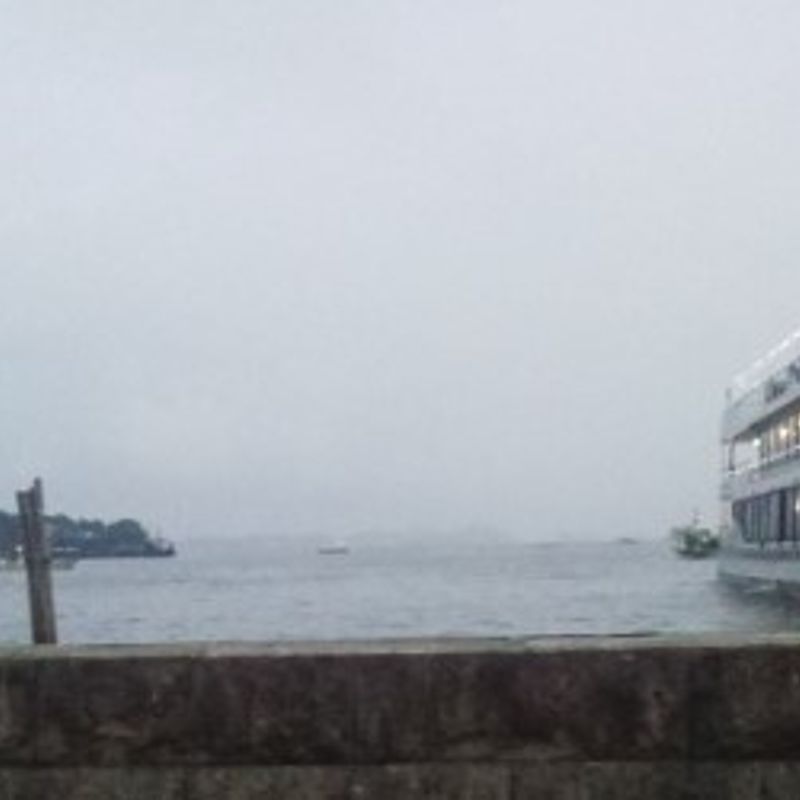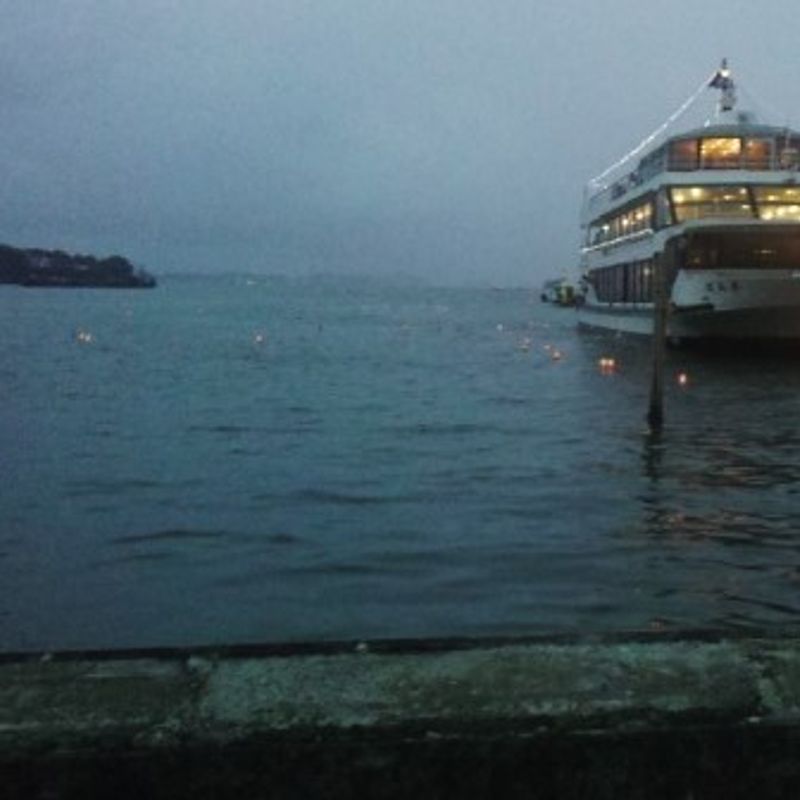 As the large ship docked in front of us and released its tiny cargo, lantern by lantern, the festival grounds were filled with old-fashioned music courtesy of the artists on the stage and the speaker system, seemingly unaffected by the rain. Slowly, many of the lanterns floated under the bridge connecting the ferry docks to the main land.
Unfortunately, the fireworks that usually correspond to this festival were cancelled for rain, but still the simple, somber festival was truly enjoyable.
If you are planning to come to this festival in the future, I recommend checking the weather forecast and dressing accordingly. While the festival-goers I saw in yukata probably had a wonderful time, I can't imagine walking in geta through the wet gravel of the fair grounds was terribly fun.
Also, if you'd like to watch or participate in any of the children's events, come early. Everything seems to stop for the lanterns hitting the water. Watching the lanterns is free, as might be some of the activities, but be sure to read carefully. Any prices will usually be visible in signage somewhere around the booth in question.
If you're in the area next August, don't forget to stop by Matsushima for a fun, if somber, little festival.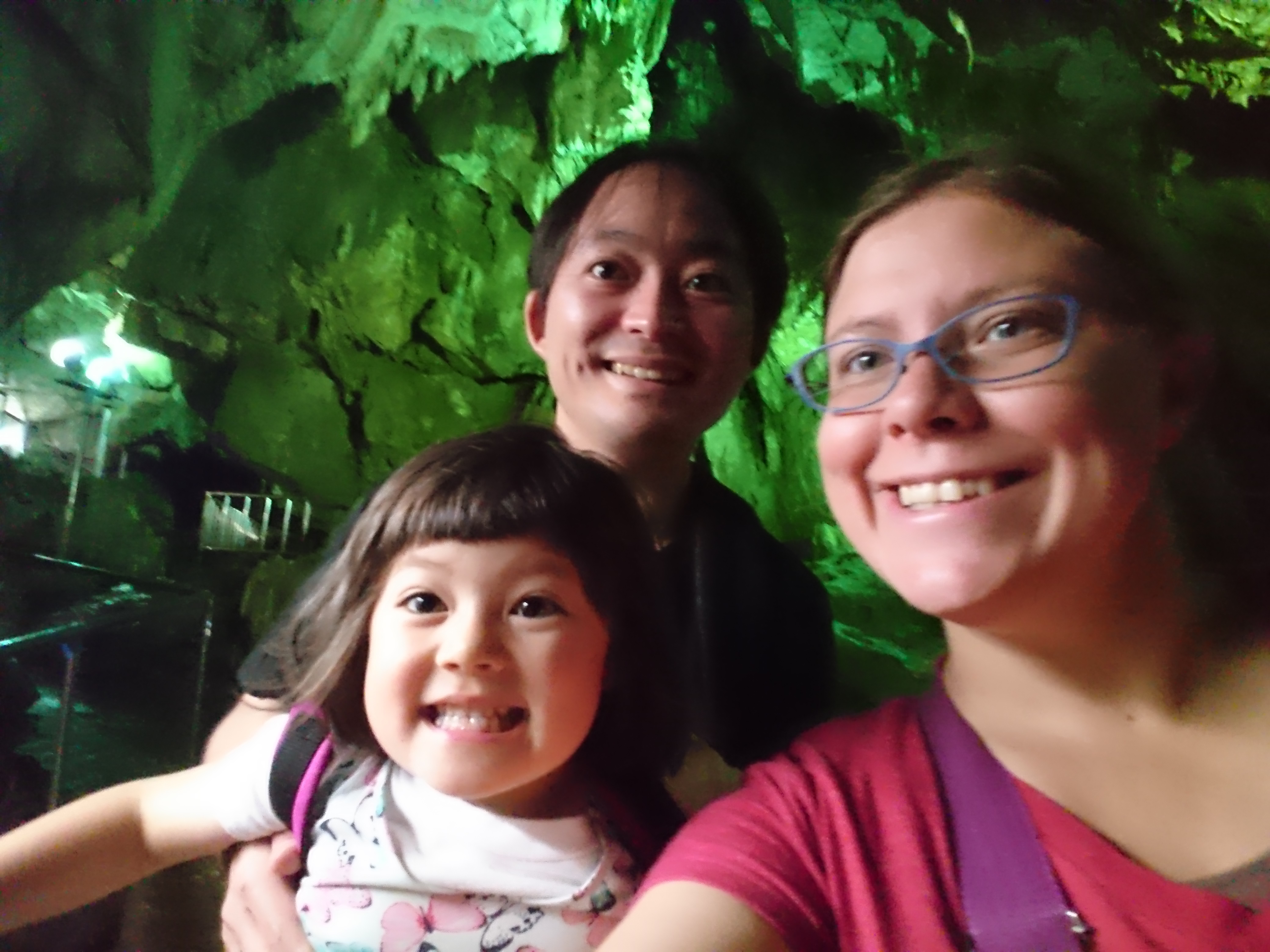 A working mom/writer/teacher, Jessica explores her surroundings in Miyagi-ken and Tohoku, enjoying the fun, quirky, and family friendly options the area has to offer.
---
4 Comments
Those chocolate covered bananas are an ever-present at these things, aren't they? I've yet to try one. It was interesting to read about this festival. I hadn't heard of it before. I suppose the atmosphere is quite different from other festivals in Japan? Or maybe not. Anyway, it must be quite a nice sight, the lanterns on the water.

@SalarymanJim Thanks! Yes, the bananas are strangely ubiquitous. They're not bad, but not my favorite either. If my grandfather-in-law hadn't been dedicated to seeing it the first year and every year since, I would likely not have heard of it either. I think most of the festival has the same atmosphere as others, but dusk brings a more somber tone. Also, a lot more monks than most festivals. I don't think a lot of people have heard of it, though I saw facebook adverts for it leading up to the event and more foreigners on the whole than I usually see at events like this. What festival food do you enjoy?

@JTsuzuki I'm kind of curious about those bananas but I think I might feel a bit self-conscious eating one; is it me or do they look a bit phallic?! Maybe it's just me! The yakisoba is probably my 'go to' festival food, and sometimes you get these kind of pancake/dumpling hybrid things that are stuffed with veggies and meat. They're either Chinese or Korean, and they taste great. Poor description, but if you can ever find them - highly recommended!

@SalarymanJim You mean like niku-man? Essentially a giant steamed dumpling with a thicker shell? Those things are awesome when they're done right. My favorite festival food since I got here has been the Hurricane/Tornado potato. It's a spiral cut potato, deep fried, with seasoning. I've seen it go by either stormy name, some with signage indicating Korean origin and others claiming it as an American treat. That said, my new favorite is shoronpo, which I have loved in Chinese restaurants here really since I got here. A steamed dumpling filled with soup and a meatball. EPIC. A shop here in Miyagi started selling them at the festivals a couple years back and changed my life. Also, my waistline.