Nov 15, 2017
Getting around most big cities in Japan isn't too difficult, but if you're more into unique experiences, like planning your itinerary around Atlas Obscura locations, then sometimes you have to try something different to get where you're going.
Not everyone wants to or can drive in Japan, so a key element of this is people. If you want to drive, there are a number of things you can do before you get to Japan including getting an international licence, but the period of validity will largely depend on your country of origin. If you know someone in Japan with a driver's licence, renting a car might be an option. If you know someone with a car and licence, you should give them gas money and pay for tolls if they're willing to accompany you on your journey.
A casual observer might see this as unnecessary. After all, Japan has such a great train system that is functional, convenient and punctual. Frequently a train trip, even one utilizing the Shinkansen, would be cheaper if the destination is a major tourist spot. Unfortunately, not all places on the map are so easy to get to, and some can be quite a drain on finances and time if approached purely by rail and taxi.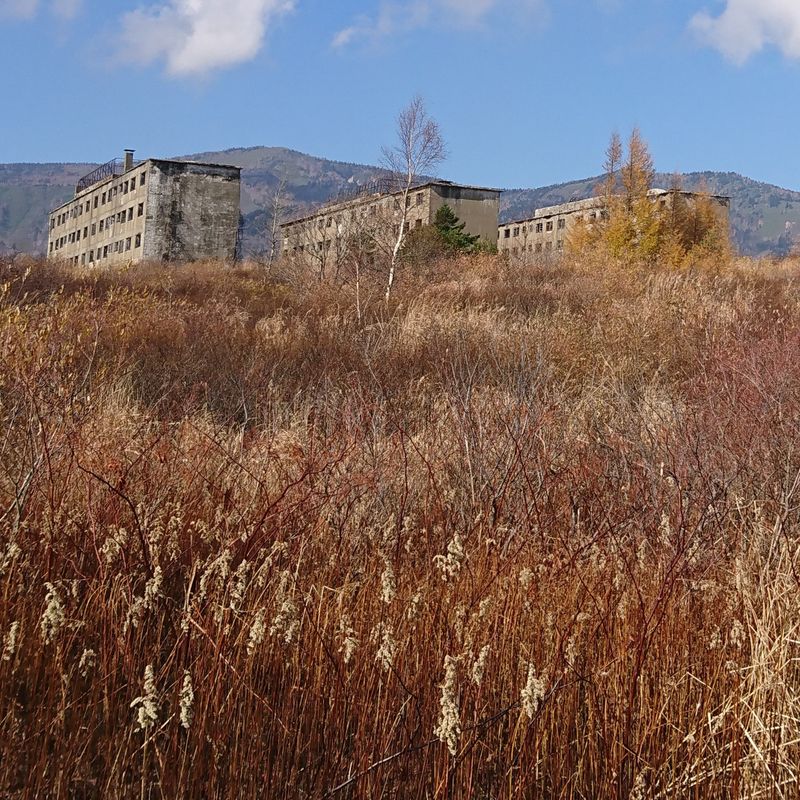 Where's the nearest train station? Nowhere close.

Take Matsuo Mine town for instance. In looking up Japanese ghost towns for GISHWHES this year, I found this wonderfully creepy location in Iwate and used the train route calculating websites hyperdia and Jorudan to plot the course. It would take more than 4 hours and 4,000 yen each way to go by train and/or bus. That was not a possibility for me on a creepy day trip especially since the location itself was not near any businesses or the station (Hachimantai), so I would have to take a taxi out to the place and call one to pick me up. That's not an option for me.
Luckily, I have a friend who also wanted to wander through creepy buildings in the middle of nowhere, and she happens to have a car and licence, so we elected to take a road trip.
First, we checked out the highway system and found our route to the area. By car, the tolls split between the two of us would be half of what the train fare was each way and the time would be cut in half as well.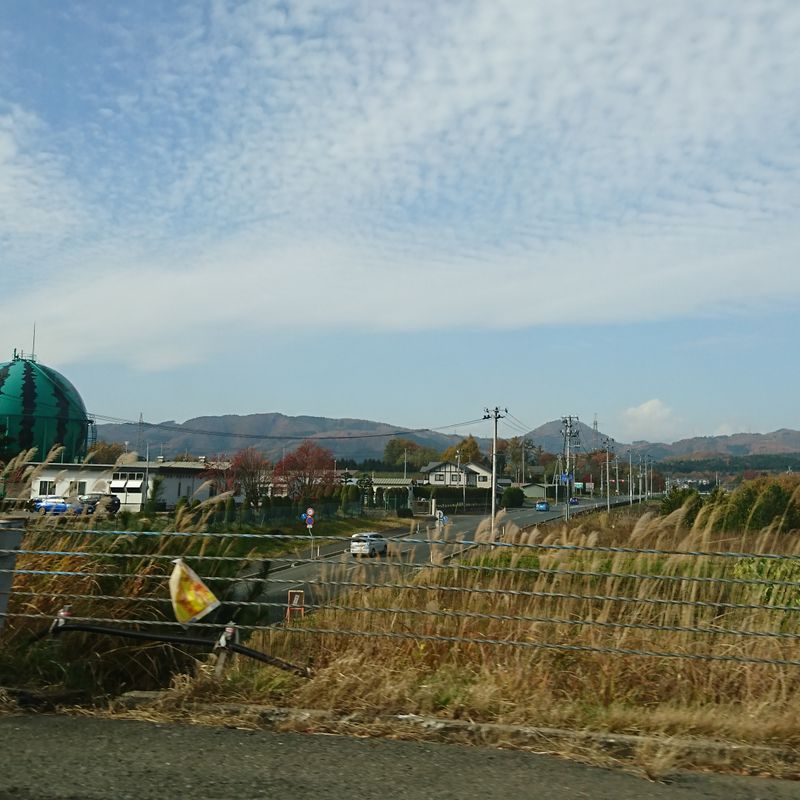 Don't forget to look out the window! You might miss a giant watermelon!


If you're used to Texas-style road trips— 5 hours in a car with 2 pit stops total and a boring 2 lane stretching out forever— think again. You usually don't need to bring food and supplies for more than half an hour of driving between stops, especially on the highway where signs indicate what is available at the next stop and many of the convenience stores offer local specialties.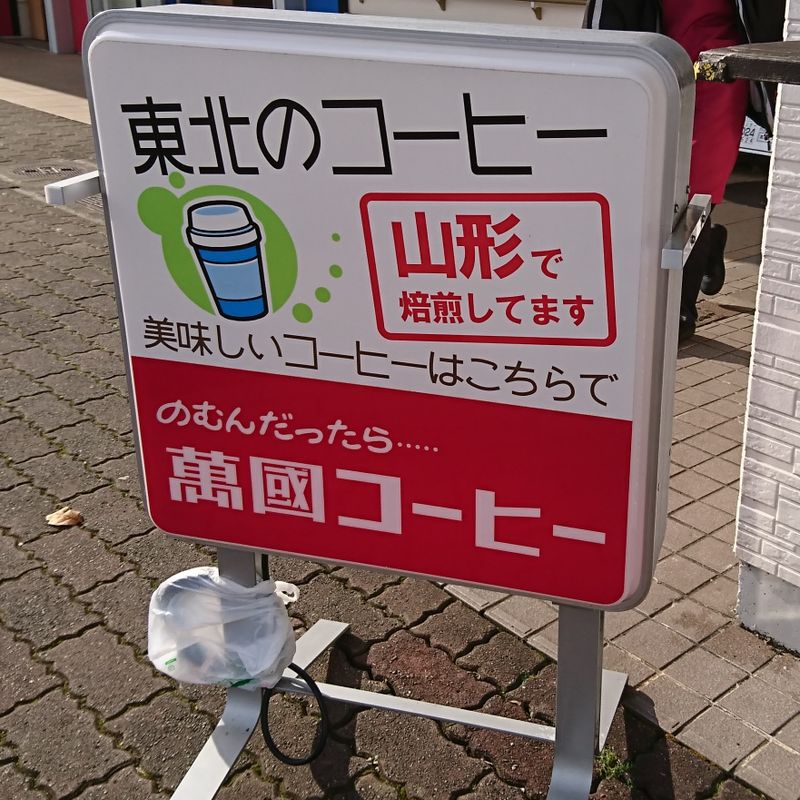 Tohoku coffee?? Must have!
Remember to dress appropriately. Wearing the right footwear can be a big deal when you're going to off-the-grid locations, as you don't want to twist an ankle or worse while traipsing through places that may not support great cell phone service or access to nearby hospitals.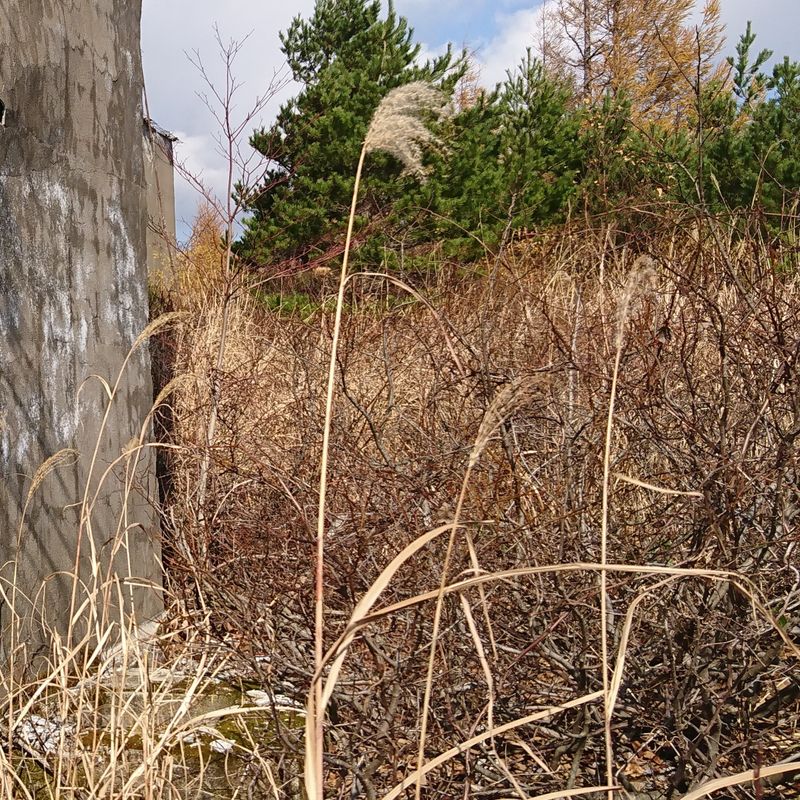 It may look like underbrush, but it was a challenge, even in sneakers.
Make sure to charge your phone. Not just for pictures if this is also your main camera (it is mine), but for safety purposes. If you get lost or have trouble somewhere along the way, being able to look up answers or call for help might save your life. Also bring your camera. Making the whole 2 hour trip to someplace really exciting and strange can feel like a waste if you don't have a way to capture it.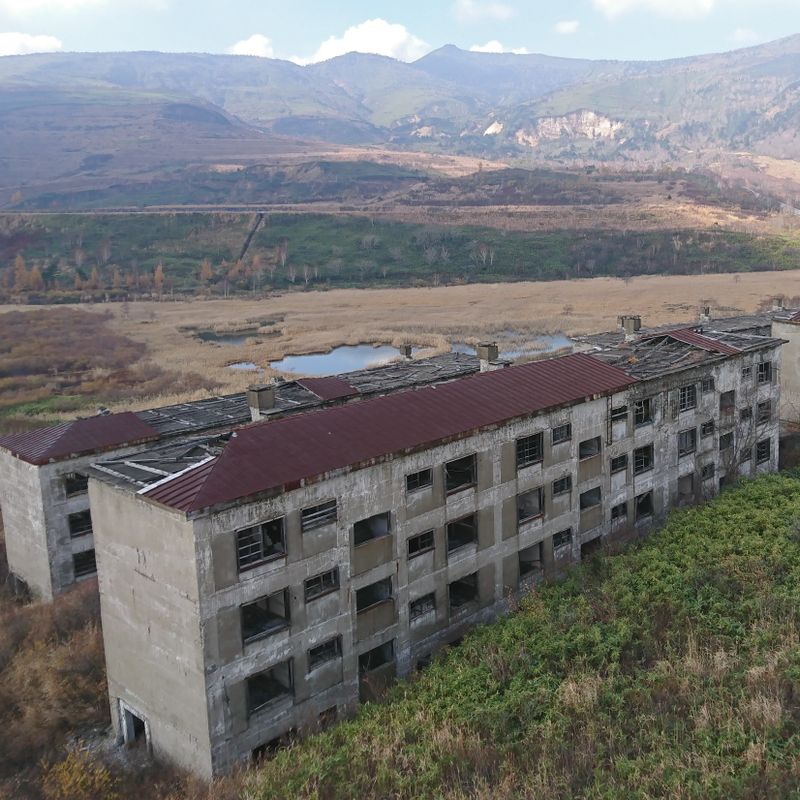 I can see why, according to one site, it was once called "Paradise above the Clouds."
Explore cautiously and with respect. That means following the rules if any are posted and leaving the place in the same condition you found it or better. If you're in a limestone cave, don't touch the living rocks. If you're in a building, even if the original inhabitants fled in the 1970s to find better jobs elsewhere, don't spray paint the walls.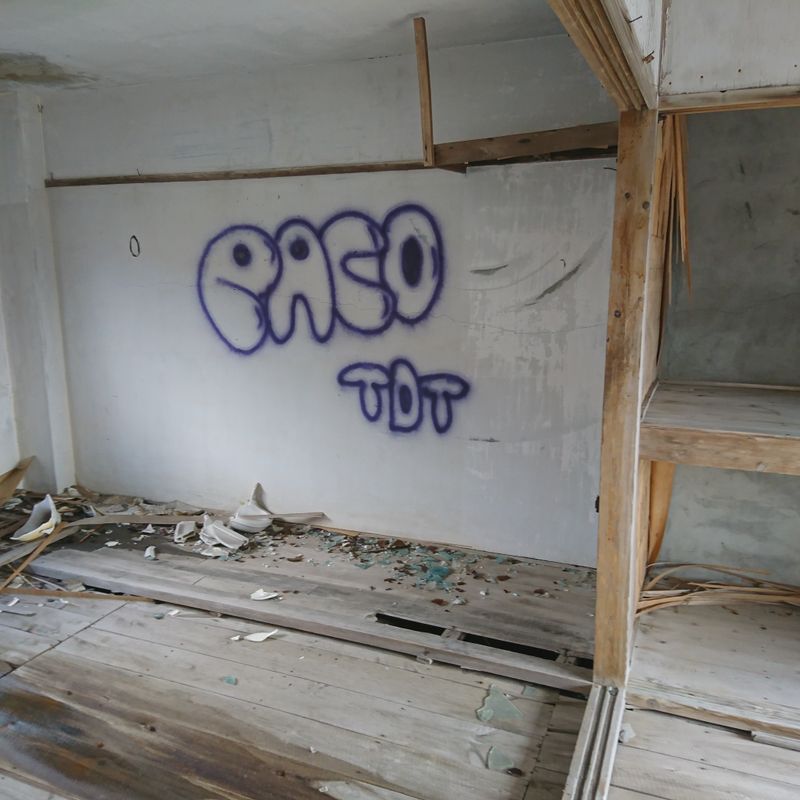 No one thinks you're a gangster, Paco. No one.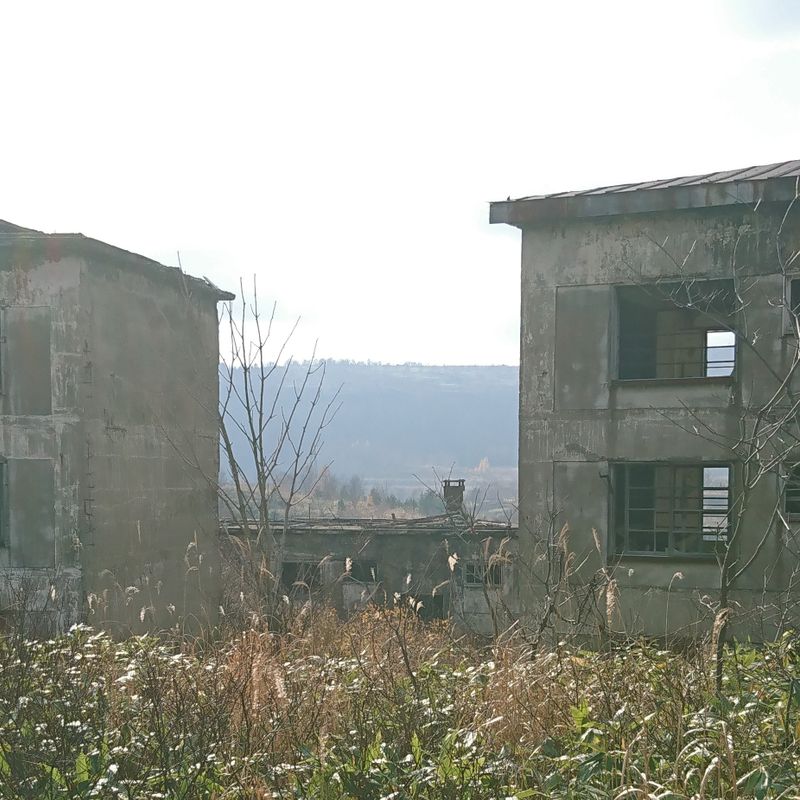 To some, creepy old buildings in the middle of nowhere. To us? An adventure of a lifetime.
Most importantly, get out there an enjoy your time in Japan. Have your own experiences. Make the most of it.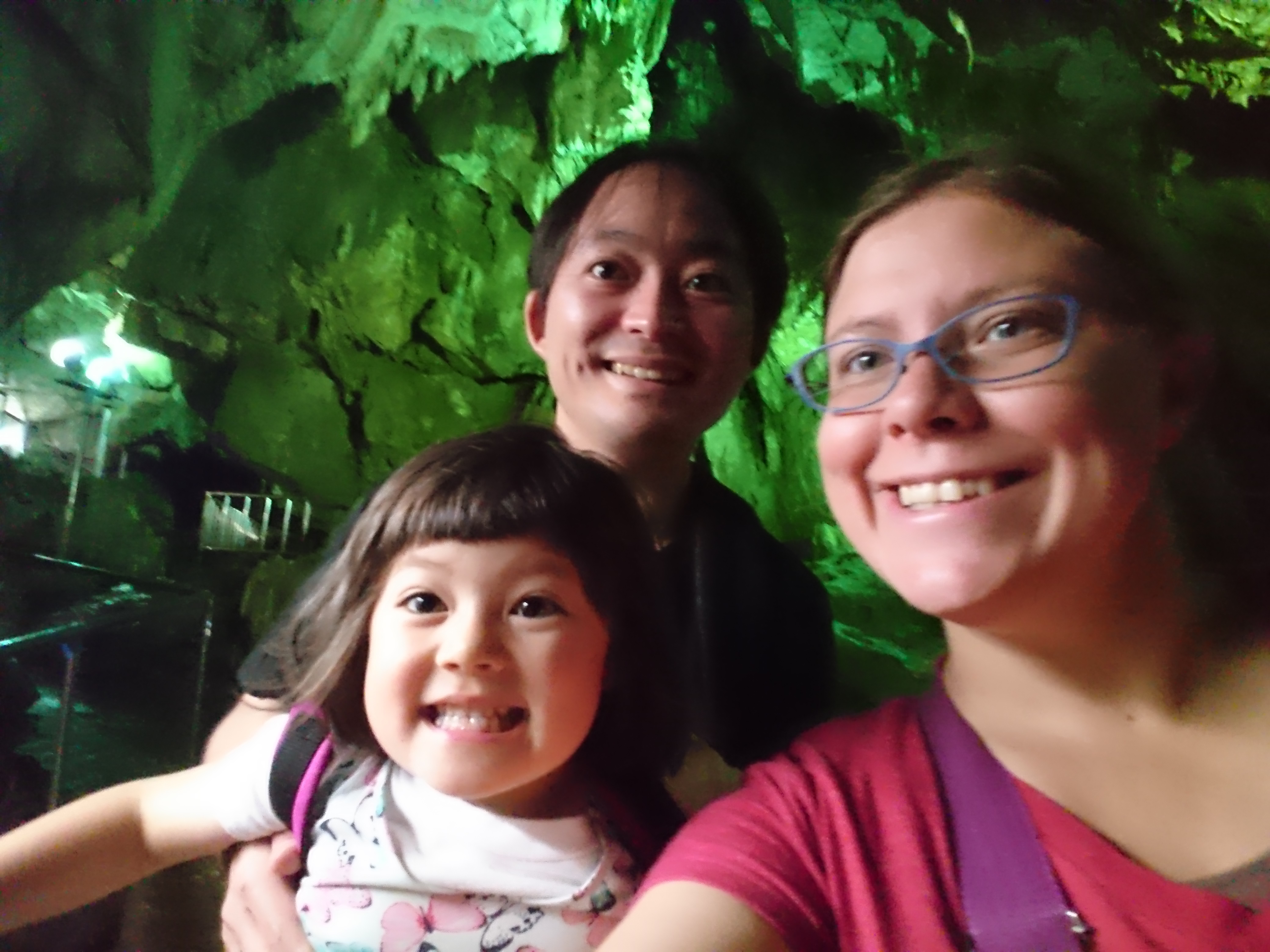 A working mom/writer/teacher, Jessica explores her surroundings in Miyagi-ken and Tohoku, enjoying the fun, quirky, and family friendly options the area has to offer.
---