Jan 30, 2018
HonShiogama is an excellent station to use for navigation of the port city of Shiogama. Located between Marine Gate, a great place for food, fun, and ferries, and Shiogama Shrine, the train station is a busy little place, walking distance to some of the best sushi in the city and Aeon TownMall Shiogama, which is on the smaller side of the Aeon Mall complexes but does offer a few nice places for a cheap lunch, souvenir shopping, and groceries as needed.
In front of HonShiogama station on the shrine side, there used to be a small information center next to a shop featuring a number of regional goods. I went out to find some neat local things to send in holiday boxes home the other day only to see both of the spaces shuttered.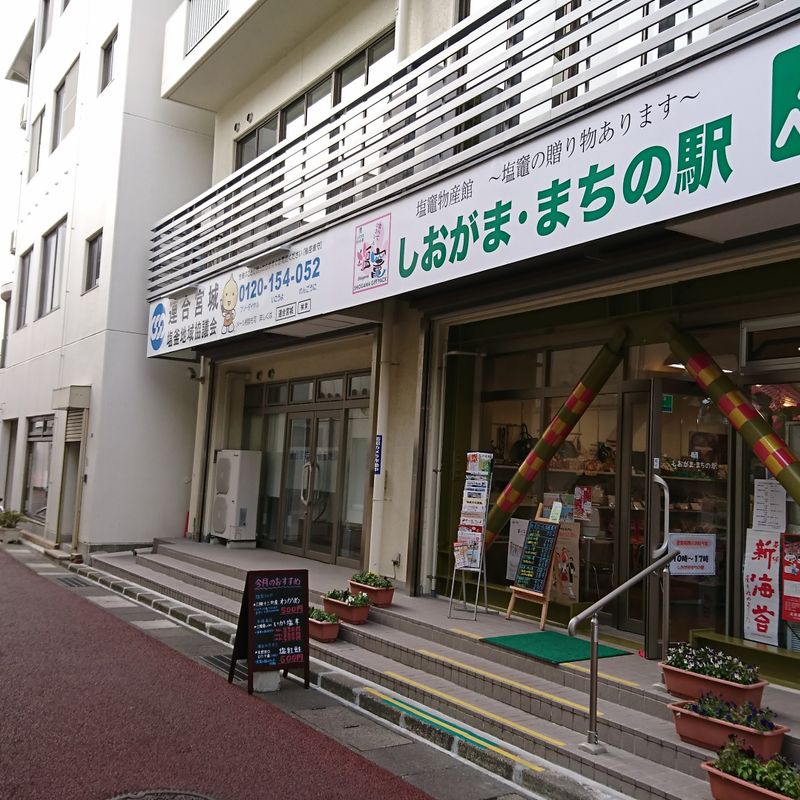 It turns out that the souvenir shop in front of HonShiogama Station has moved from a highly visible location next to the information center near the taxi pool in the shrine side of the station to a little shop space in a building next to the station-- a place you would only find if looking for somewhere to park your bike between that side of the station and the Aeon on the other side.
This I found out after asking the women at the new information center-- now located inside of HonShiogama Station, near the bathrooms. While they did their best to show me by pointing and using words I was unfamiliar with, when I explained that I did not understand, they simplified to "Three flag. Go." which was surprisingly more helpful. There is a series of three flags dividing the front area of the station from a small back-road/path, where the shop now sits next to a barber shop.
Inside this little shop, you will find a number of local goods including fabric handicrafts, locally-sourced seaweed, candy made with shiogamazakura (the double-blossom sakura enjoyed by patrons of Shiogama Shrine), and hand-made soba among others. There are also a number of goods featuring mascots from the area and even a small model of the dragon-shaped shrine boat anchored in the bay and utilized in the annual summer port festival when it transports one of the portable shrines to the outlying islands of Shiogama City.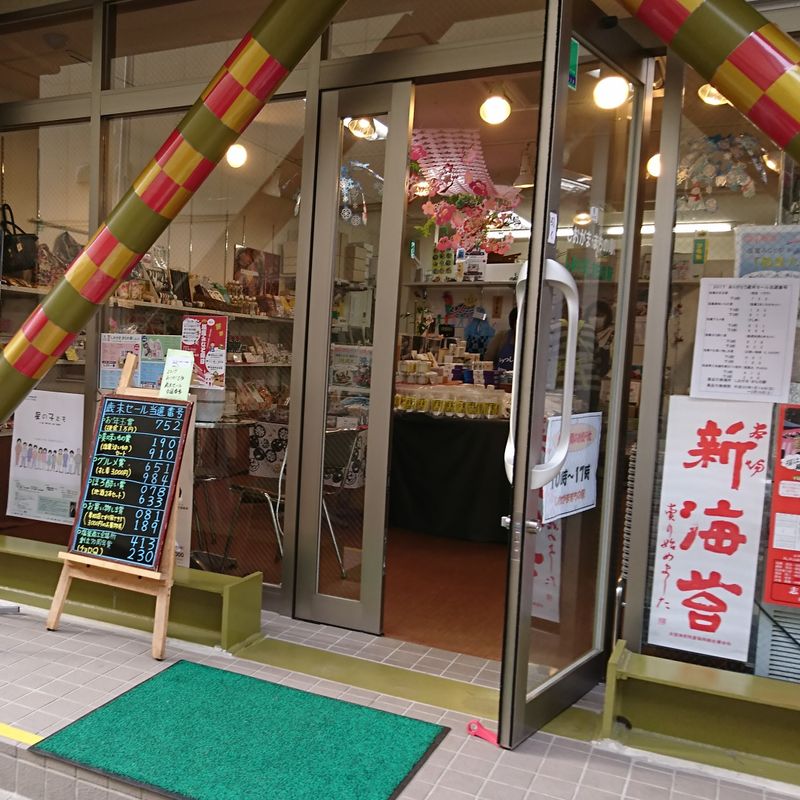 One may wonder what would drive a local foreigner like me to such a tourist-specific location. There is but one answer: Salt.
Shiogama is a town of salt. Even the name of the town is salt-cauldron if you take the kanji literally, and this makes sense as Shiogama Shrine has been well known as a place that makes salt using traditional methods going back centuries upon centuries and includes the use of an extremely large pot in which sea water is boiled. Salt still made through this process is known as moshio and is only made in 4 places in all of Japan, the town I live in being one of them. The others are in Hyogo prefecture, Hiroshima prefecture, and Nagasaki prefecture. Each of these moshio variations is said to have its own specific variation in flavor and strength though they are all considered good and fancy salts.
At this location in Shiogama, a small bag of the granulated variety costs a little over 500 yen and a larger crystalized-flake variety is available for a little over 700 yen for one jar.

So if you're looking for a little treat to send to the culinary masters in your life, picking up some moshio may be in order.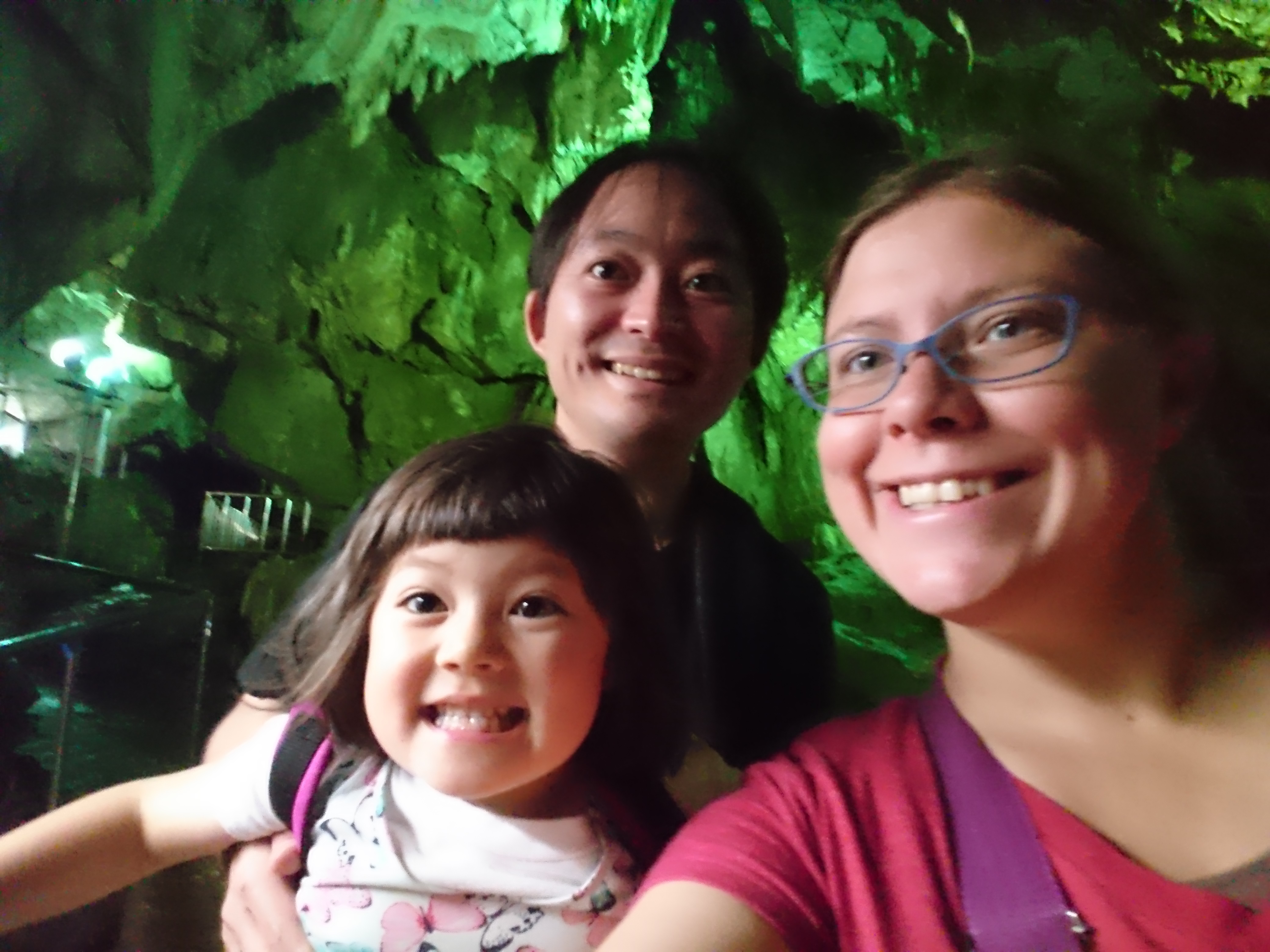 A working mom/writer/teacher, Jessica explores her surroundings in Miyagi-ken and Tohoku, enjoying the fun, quirky, and family friendly options the area has to offer.
---