Jul 21, 2017
Shizuoka Green Tea Guide : Tea Blogger (Marie Tsukahara)
Please take a look at this month's blog.
On a fine summer day, I visited "Cha-machi KINZABURO" to have 'Chaffle' which is their famous waffle filled by cream made from actual tea leaves, and to try to taste several kinds of green tea. If we buy sweets at this tea shop, we can also taste-test several types of tea.
I heard the owner of this store was Fusao Maeda, who is well-known for his skills of making green tea so my heart leaped with expectations.
I went by a bus from Shin-shizuoka station to Shizuoka Welfare Hospital and it took about 10 minutes. From there, it took an additional 5 minutes from the bus stop to the tea shop.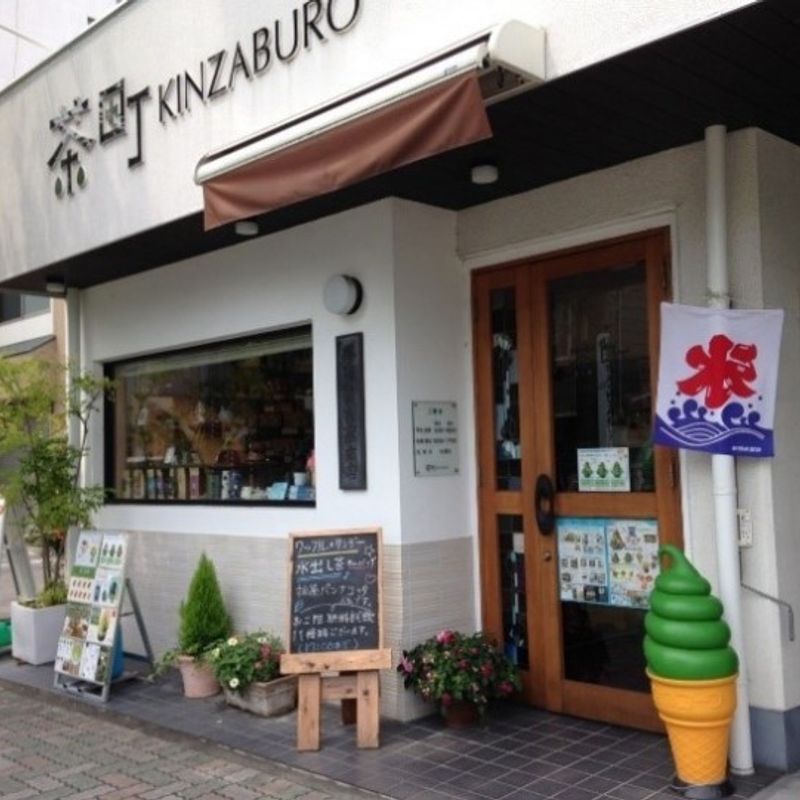 It seemed Cha-machi KINZABURO also sells Kakigori which is a bowl of flavored shaved ice and matcha soft ice cream. I wanted to eat something so I rushed into the store.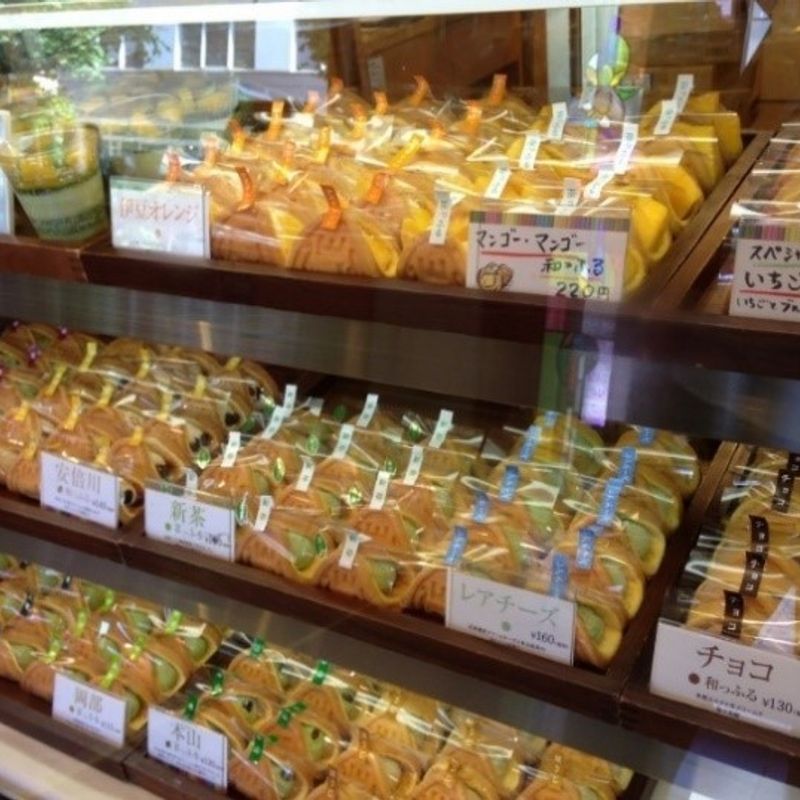 After I entered, lots of "Chaffle" welcomed me.
We can find not only the Tenryu(115yen tax included) and Kawane(140yen tax included) green tea "Chaffle" but also the limited seasonal flavors of Izu orange, mango, strawberry and so many others.
I felt it's hard to select which one to buy because there is in wide variety to choose from. Although each "Chaffle" varies in cost, they're all reasonably priced so it's possible to buy all of them if you're having trouble deciding.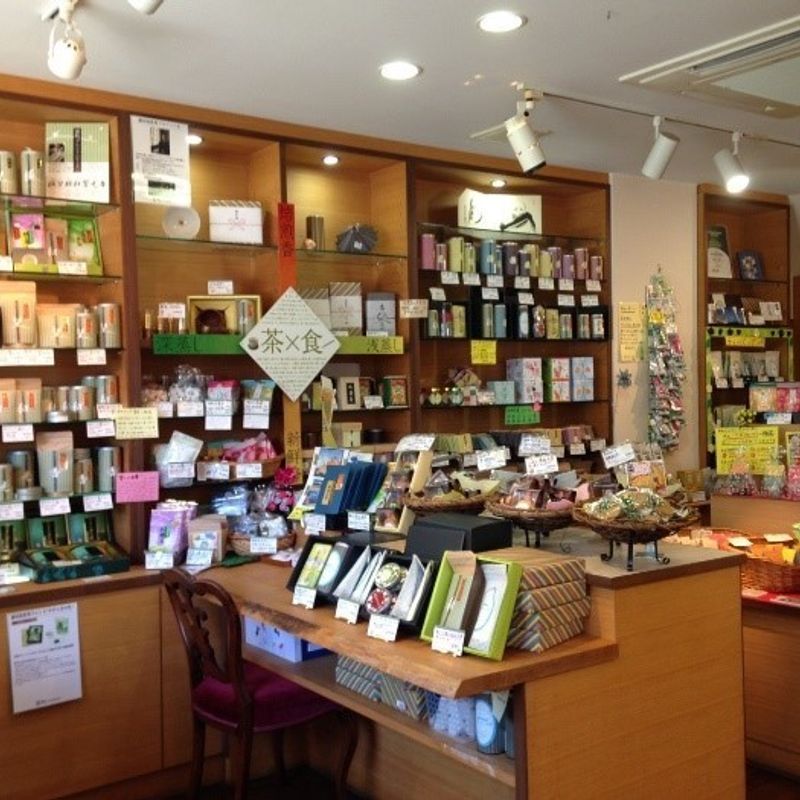 The products which were made by Fusao Maeda were displayed. He judges, selects and fans tea leaves, and blends to produce all of the tea commodities available in his shop.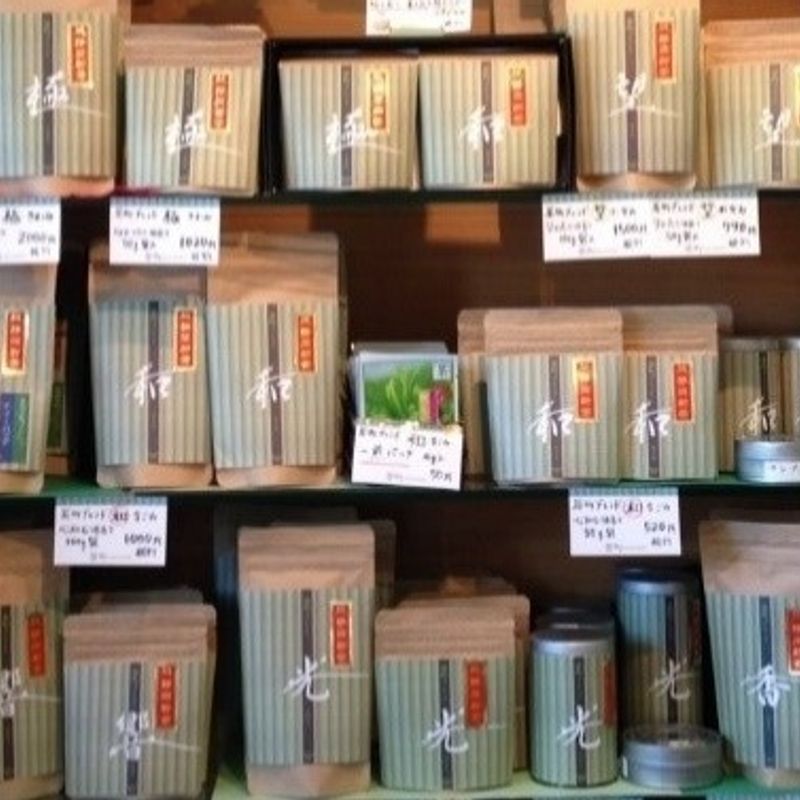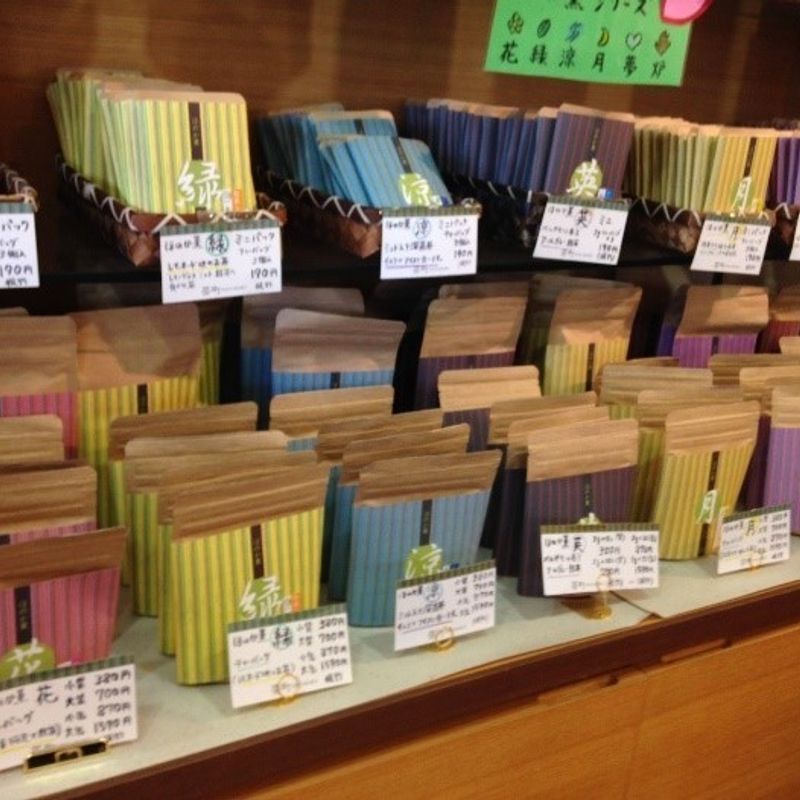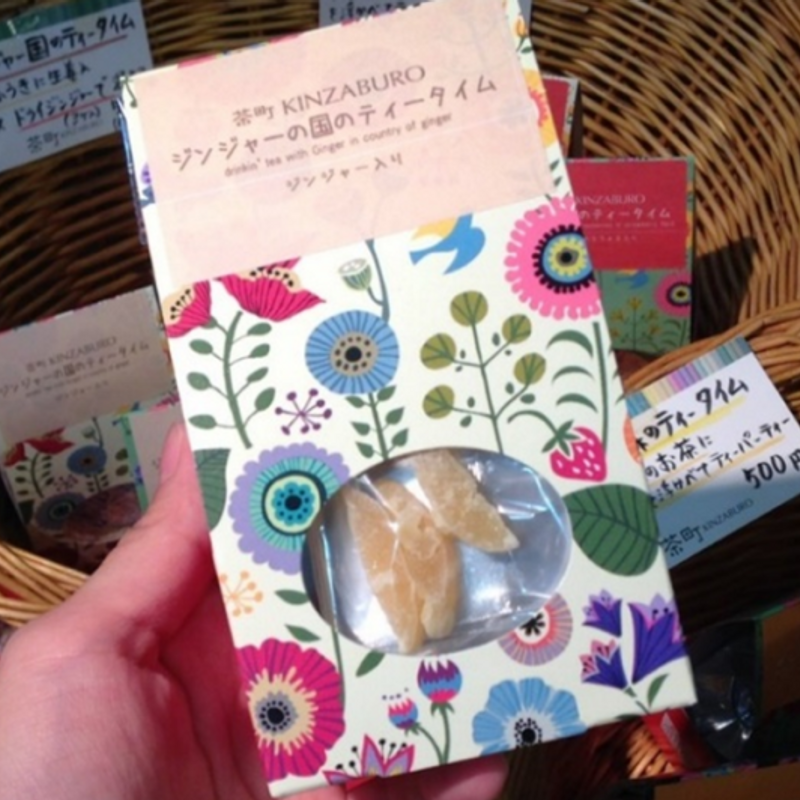 How cute and sophisticated it all is!
If I give this tea to my friends as birthday presents, they will be pumped.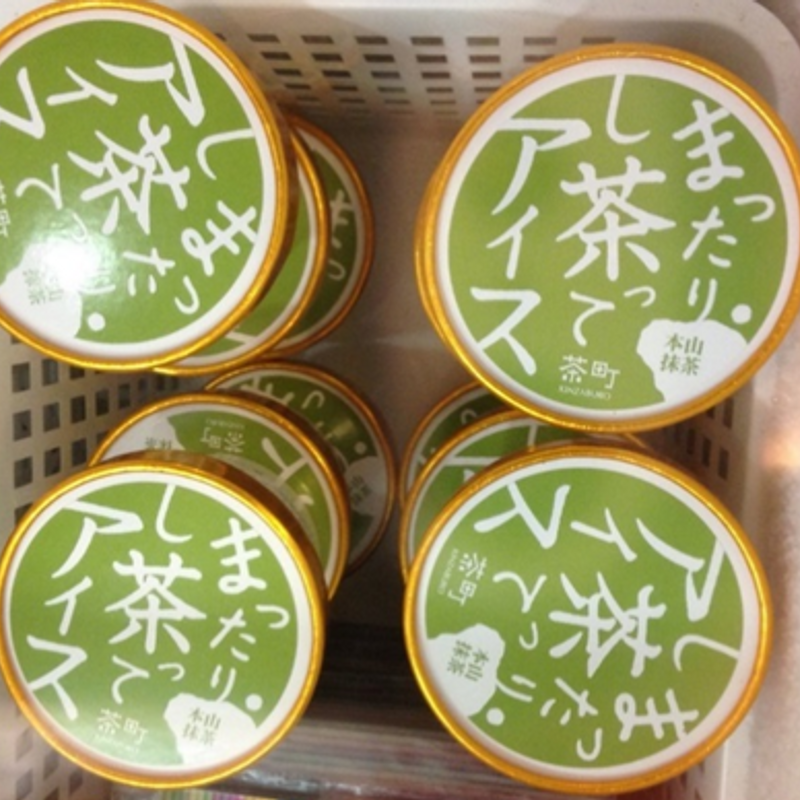 This is a tea ice cream.
I finally bought the "Tenryu Chaffle" and the "Shin-cha Chaffle". 'Shin-cha' means the first tea of the season. I quickly ran upstairs to eat them. On the second floor above the shop, there are wooms where customers can relax and enjoy eating and drinking Mr.Maeda's deliciacies.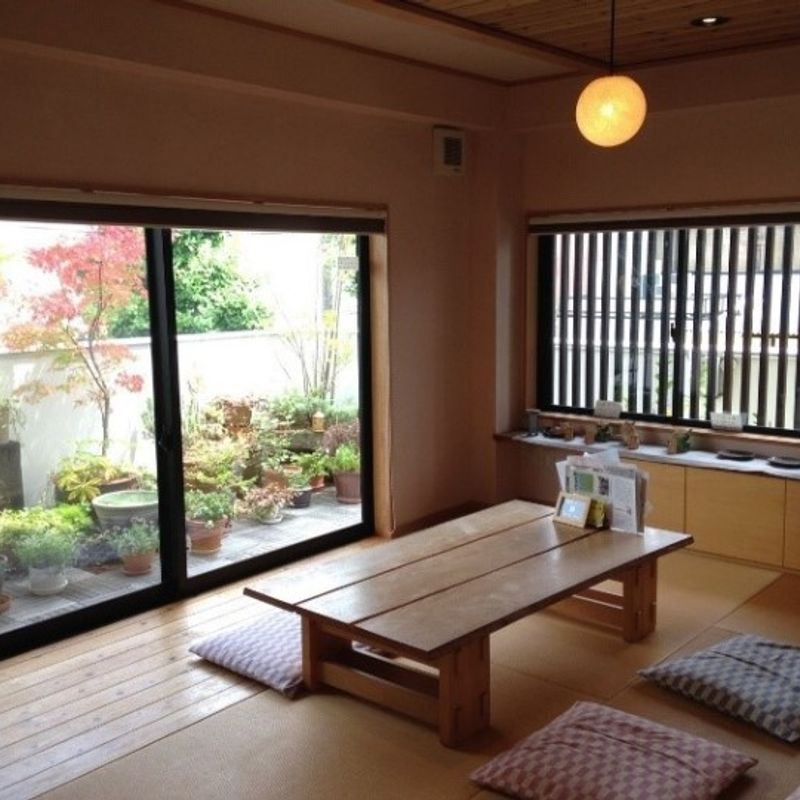 It was the best place to relax and enjoy sweets and tea.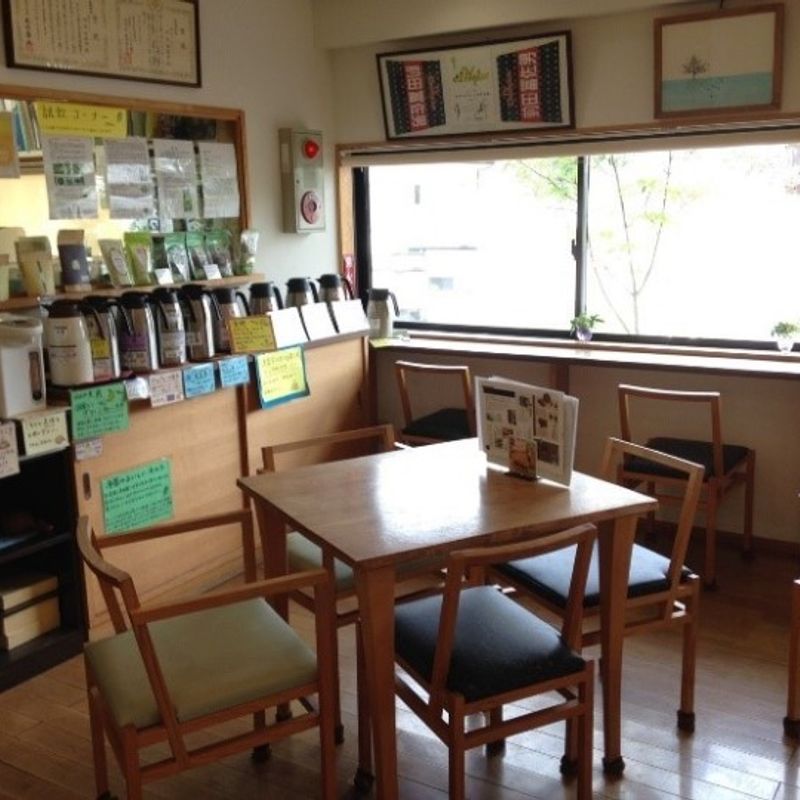 To my surprise, we can sample 11 kinds of tea for free!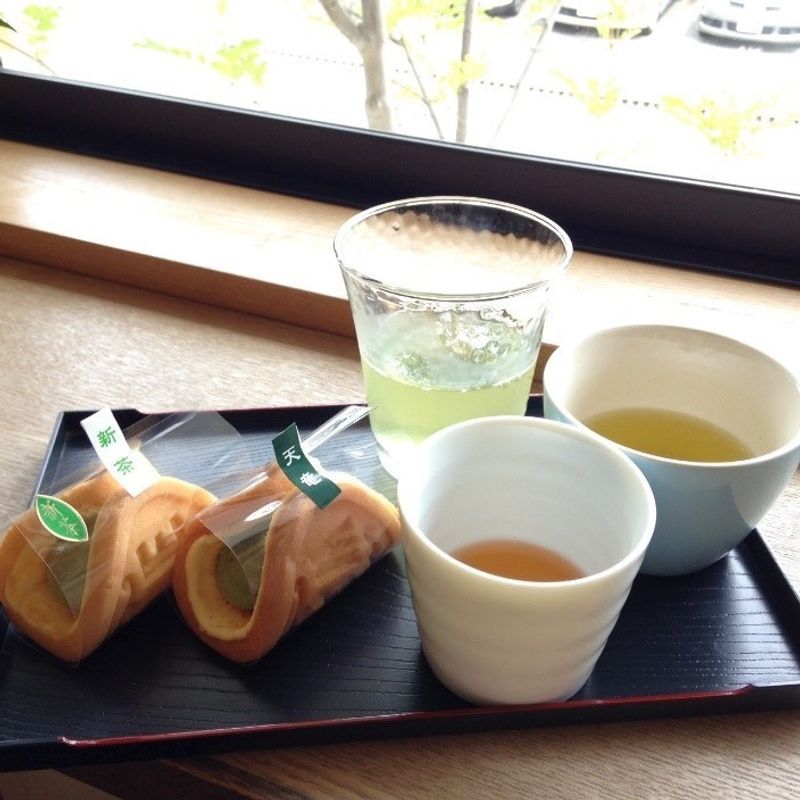 I ate two types of "Chaffle"; 'Tenryu' and 'Shin-cha', and tried every green tea.
I wondered whether I could tell the differences between 'Tenryu' and 'Shin-cha' or not, but I could. 'Tenryu', had a comparatively stronger taste of green tea over 'Shin-cha' but both were unforgettable. 'Shin-cha' tasted sweet and light so I thought I could continue to eat it till I drop. You should eat them if you are a green tea lover!
Let me tell you about the 11 varieties of tea. One of my favorites was 'Fukamushi-cha (deep-steam green tea) with peppermint in it. I'm sure if I have this cold and refreshing green tea, I'll survive this hot Shizuoka summer.
The impression I had leaving "Cha-machi KINZABURO", was that each of their products were made with great care, and knowing that the owner of the shop poured hit heart into everything he does. In addition, I found their ingenuities everywhere in this shop . I'm glad to know this stunning tea shop so I will definitely visit "Cha-machi KINZABURO" again. (Tea Blogger : Marie Tsukahara)
---