Dec 1, 2017
Shizuoka Green Tea Guide : Tea Blogger (Marie Tsukahara)
Please take a look at this month's blog.
Did you know that green tea is used as the seasoning of snacks? If not, you should try this snack as soon as possible!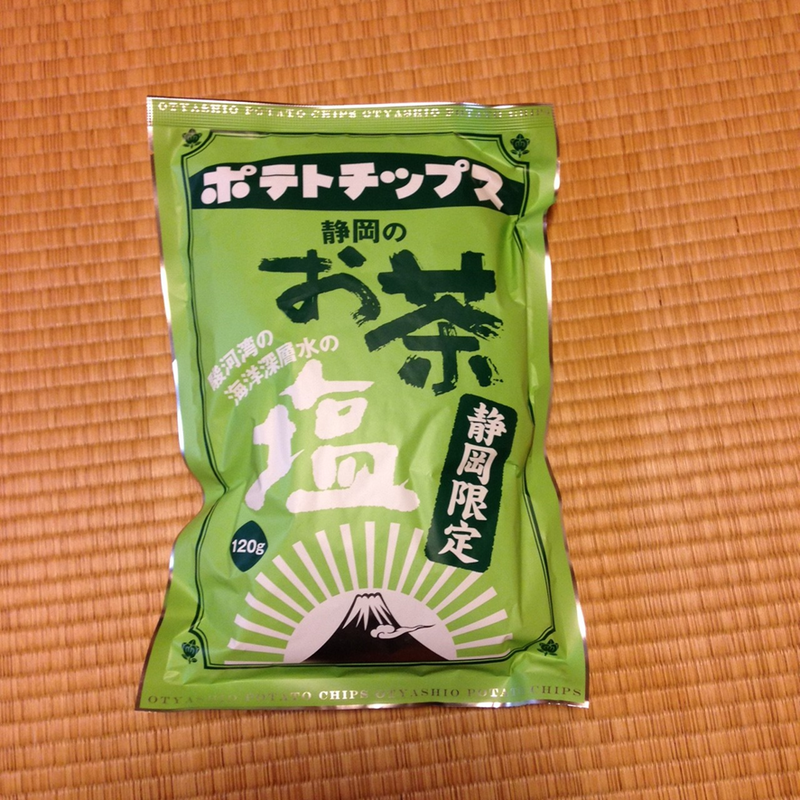 What's this snack?
This snack is potato chips including the tea salt of Suruga-wan (the bay facing the Shizuoka prefecture) and tea leaves which was grown up in Shizuoka. The package has the words "tea", "salt", and the drawing of Mt. Fuji. The local tea store which is called Sagami-en (located in Hamamatsu) produced this commerce, and the price is 360 yen. They also sell not only tea leaves as a tea shop, but other interesting commerce such as tea jam and tea dressing for salad.
The Taste of snack and its uniqueness
The chips flavored with green tea, and I was really surprised by the combination of them. I doubted whether it's delicious or not, however, no sooner I tried the chips, my doubt went away because of the deliciousness and full-flavored chips. As for the taste, I could certainly feel the aroma and taste of green tea, and sometimes I felt the taste which is similar to the green dried sea weed. Between you and me, it had the right amount of salt, so I ate the whole chips by myself! Also, the chips were crunchy so that you can enjoy it using five senses.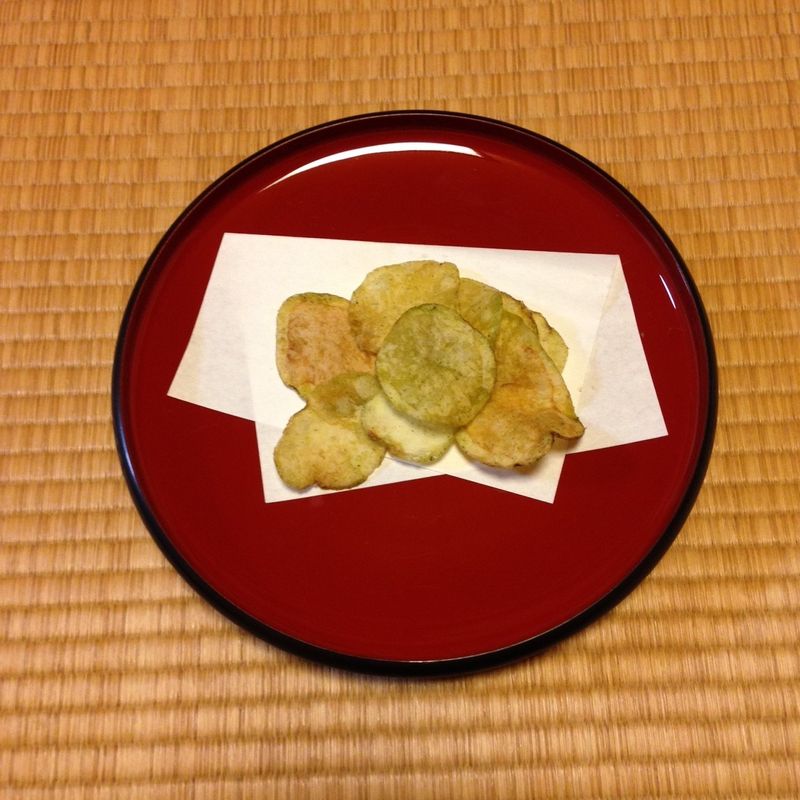 You will see the powder of green tea.

The exciting combination of green tea and potato chips
This snack was new experience for me because of the tastiness and fun of this unique snack, and I wanted people to know this snack. Although green tea is seemed as one of the Japanese food, and potato chips is considered as American food, you could enjoy the harmony of wonderful taste which is unpredictable.
Where to buy
The chips are sold as limited commerce so that it must be a nice souvenir because of its uniqueness and taste. You can buy it at tea shops or service area of the high way in Shizuoka. For your information, Sagami-en doesn't do international shipping, but you can order it if you live in Japan through their web site (see below).
Enjoy green tea potato chips in different ways!
For all that it might be unclear to grasp the size of bag, you will be able to give a great impression to your friends as a Shizuoka souvenir because of the taste and size (It's quite big!). You can also have it on snack hour, and may use it when you make salad. Enjoy the green tea potato chips!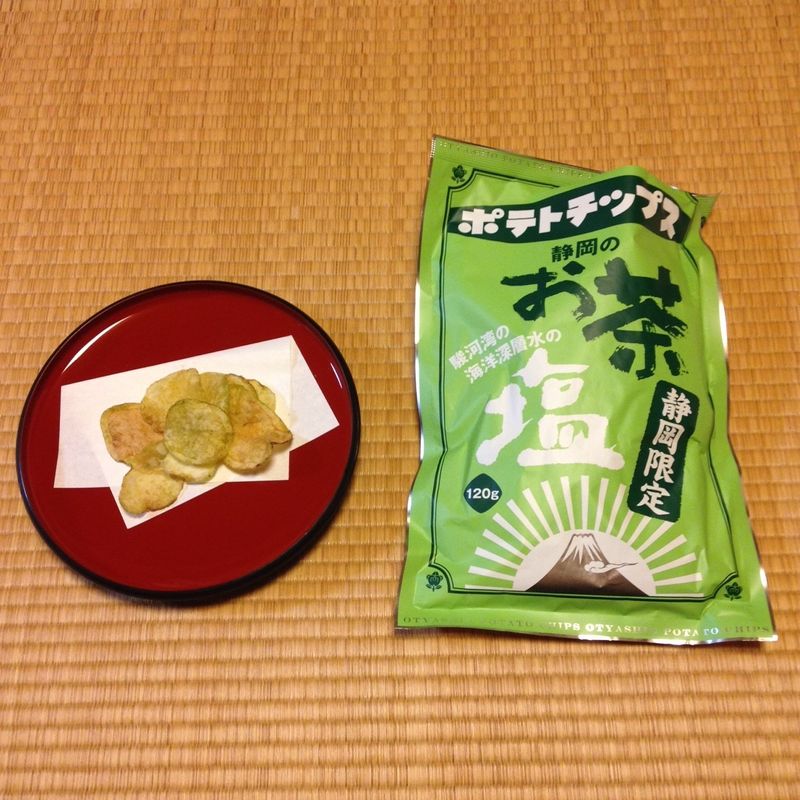 The link of Sagami-en (Japanese): http://www.sagamien.co.jp/
(Tea Blogger : Marie Tsukahara)
---