Mar 4, 2019
My husband and I recently celebrated our 3rd wedding anniversary. For a foreigner married to a Japanese national the 3rd anniversary is also important from the visa point of view. After being married for three years (and having spent a certain amount thereof in Japan ) you can apply for an unlimited visa.
Last year we spent our anniversary at a metal concert as just on the day of our anniversary there was a live in a small club in Shibuya with several metal bands from Europe. That is not the most romantic way to spend your anniversary but we enjoyed it a lot.
Nevertheless this year I wanted to go for something more conservative. I had found a nice cafe and diner place in Kichijouji called Altbau last year that offers cake illustration plates. Your cake will be arranged nicely on a plate with a illustration of your choice drawn in chocolate. I had seen several pictures on their Instagram feed and definitely wanted to try it out.
The illustration plates need to be reserved one week advance so I called the restaurant early enough and reserved a plate for our anniversary. I requested a Pikachu illustration. From what you can see on their Instagram feed they can draw almost any kind of Anime, Disney and Sanrio character.
The price starts at 1.500 Yen for a plate with one cake and 500 Yen are added for each additional cake.
The interior of the Altbau is quite stylish and it is not noisy so you can enjoy a romantic evening there. The prices of foods and drinks are not exactly cheap but I assumed that once a year it was OK to spend a little more on food. They offer pizza, pasta and a lot of appetizers.
After we had enjoyed our main dishes we requested the desert and it was just as cute as I had imagined. Perfect for the occasion there was couple of Pikachus, one wearing a wedding dress and the other one a vest and a bow tie.
On the right it said "Happy 3rd anniversary" in Japanese.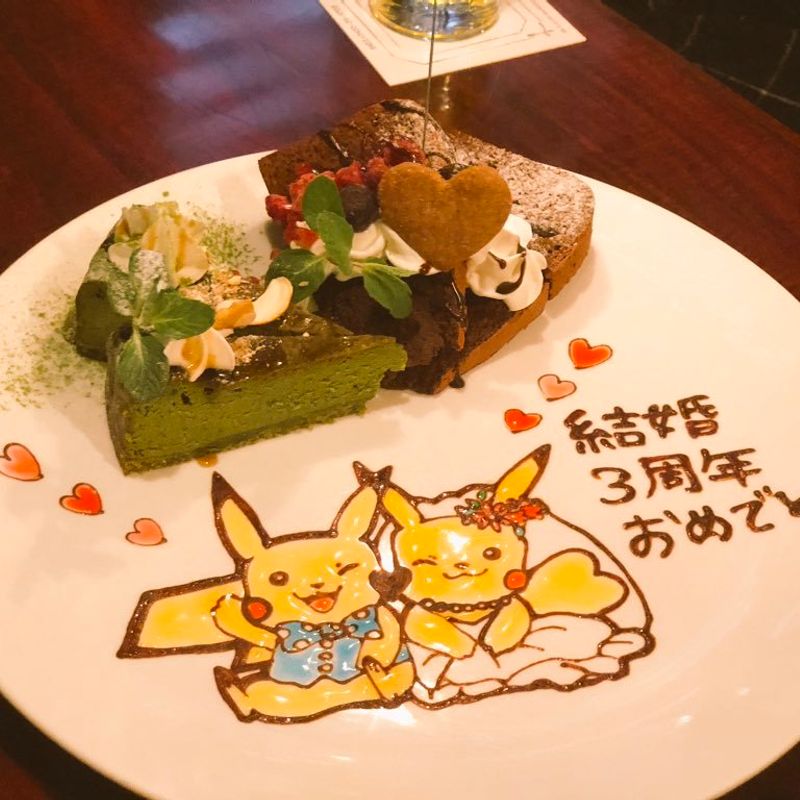 It came with two pieces of matcha and chocolate cake. I really liked the matcha cake. It was not too sweet and had a very intense matcha flavor.
All in all I was very satisfied with our anniversary dinner and maybe we will go to the same place next year. I want to try out a lot of other illustration requests.
You can request cake plates for other occasions as well, so if you like cake and cute illustrations I can highly recommend this restaurant.
How do you celebrate your wedding anniversary in Japan?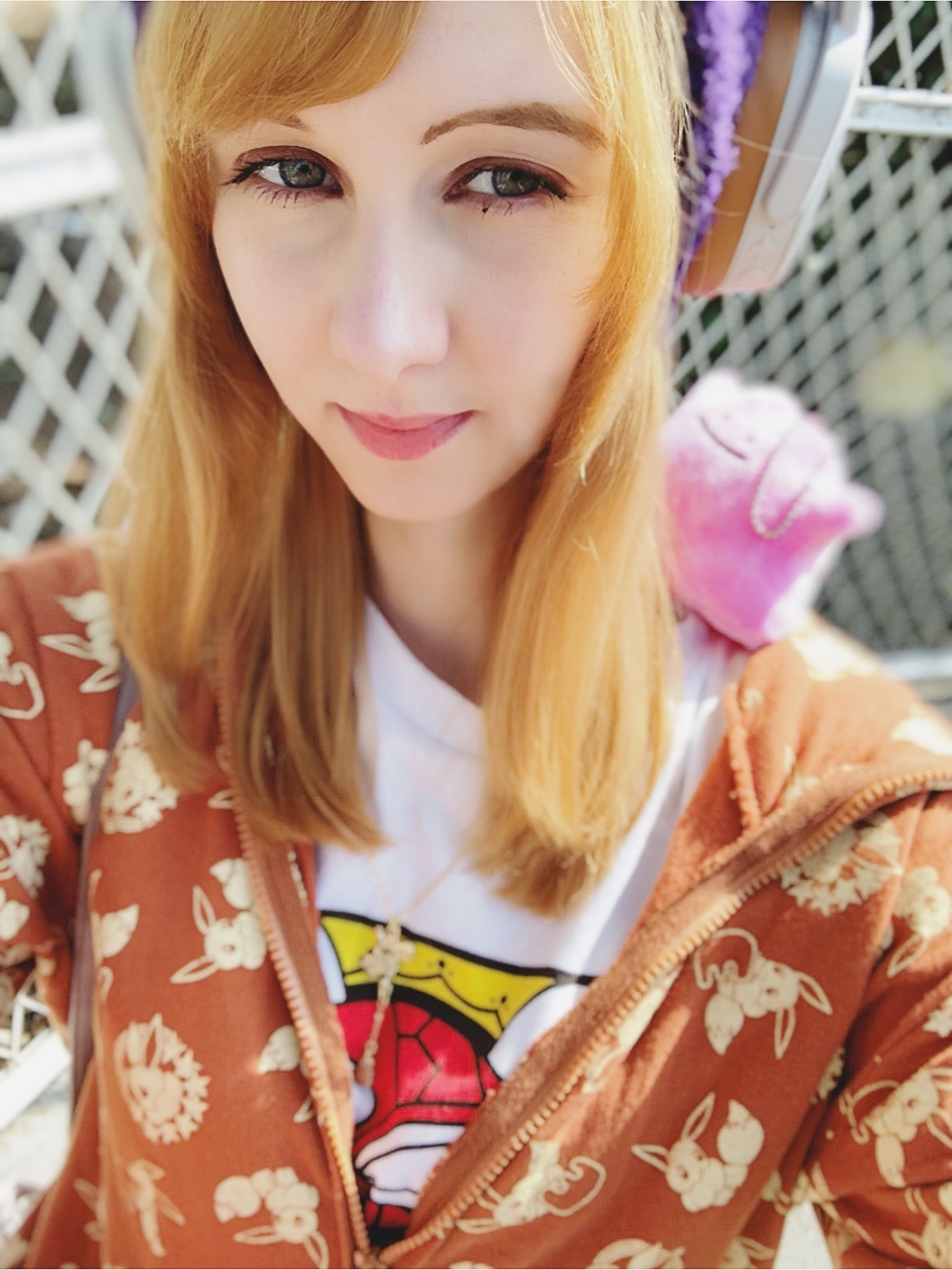 Hi, I'm Eli. I'm from Germany and moved to Japan a few years ago. I am a typical nerd and like collecting Pokémon merchandise.Follow me on twitter (@hannari_eri) for the latest nerd News from Tokyo. I also write a blog in German over here. https://lifeinjapanisstrange.wordpress.com/
---