Mar 26, 2018
On March 14 the new Pokémon Café opened in Nihonbashi. It is located on the 5th floor of the west building of the Takashimaya department store. It is the first ever permanent Pokémon Café in Japan.
Reservation is required and can be obtained online at the official website.
Due to the Café being pretty popular it's quite difficult to get reservations for table seats. As for counter seats is easier, but still the early the better. One slot in the Café is 90 minutes and every person needs to order at least one drink or food.
Food and drinks
All food and drinks are Pokémon themed. There are a few main dishes, a lot of them Pikachu inspired.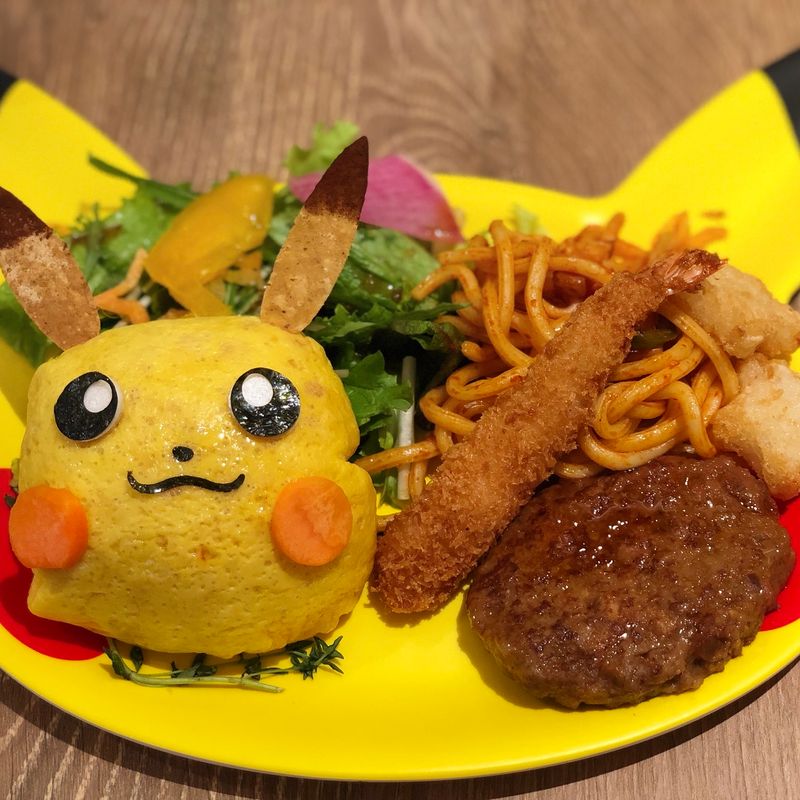 The pikachu plate for the dish can be purchased to take home as a souvenir.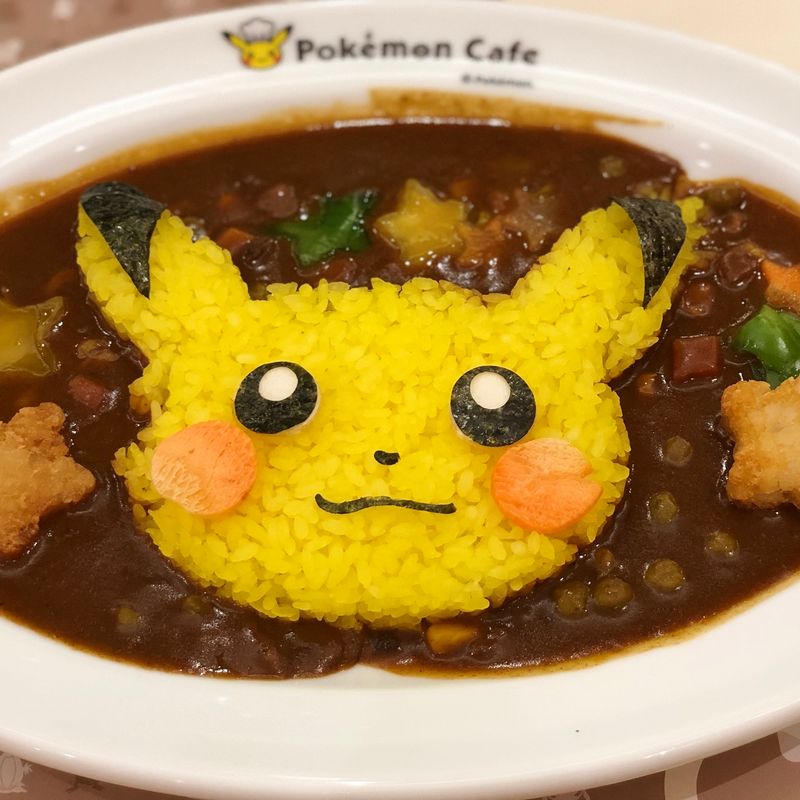 Despite the looks it's actually a bit spicy.
I'd advise not to go too heavy on the main dishes, as the real highlight is the desserts.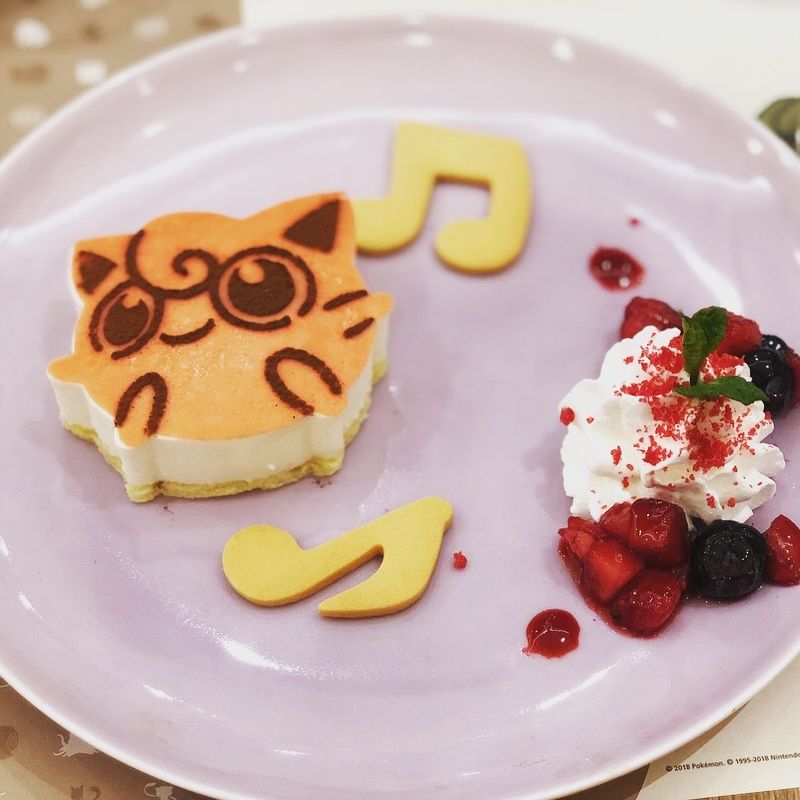 Eat this Jigglypuff cheesecake and you'll fall asleep.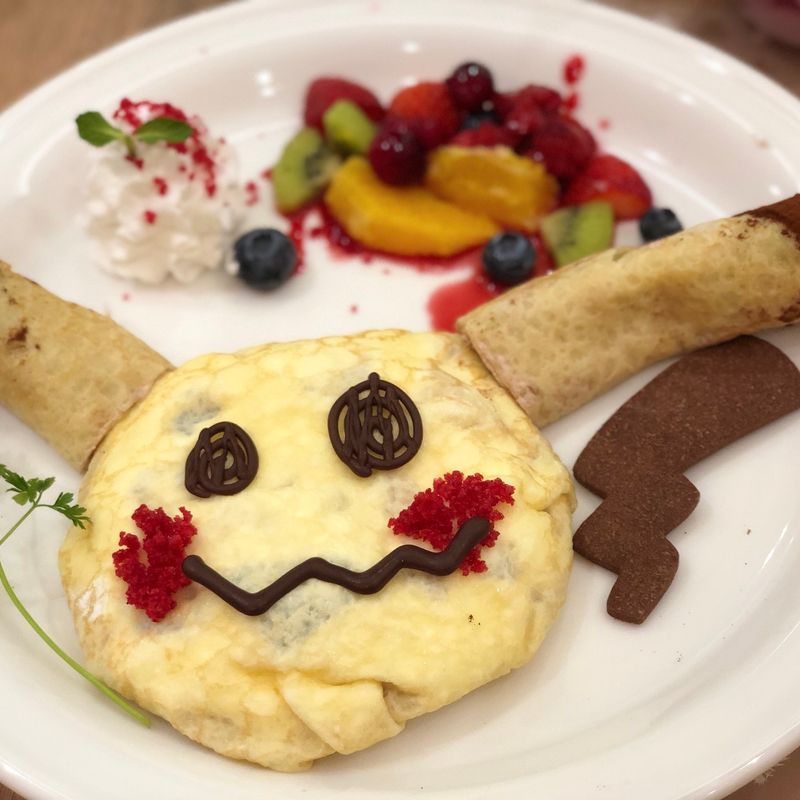 This Mimikyu Crêpe is filled with fruits, cream, and a pancake. The ears are filled with bananas and cream. Sounds delicious? It is.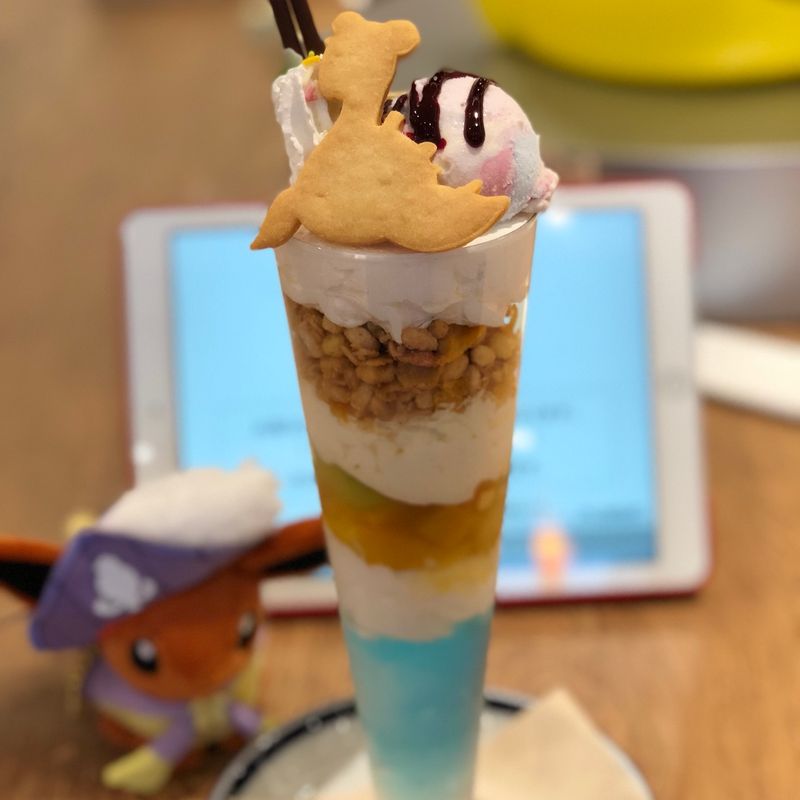 The Lapras parfait also is pretty good.
For drinks, you can order several lattes, floats, a fancy Gengar drink and regular soft drinks.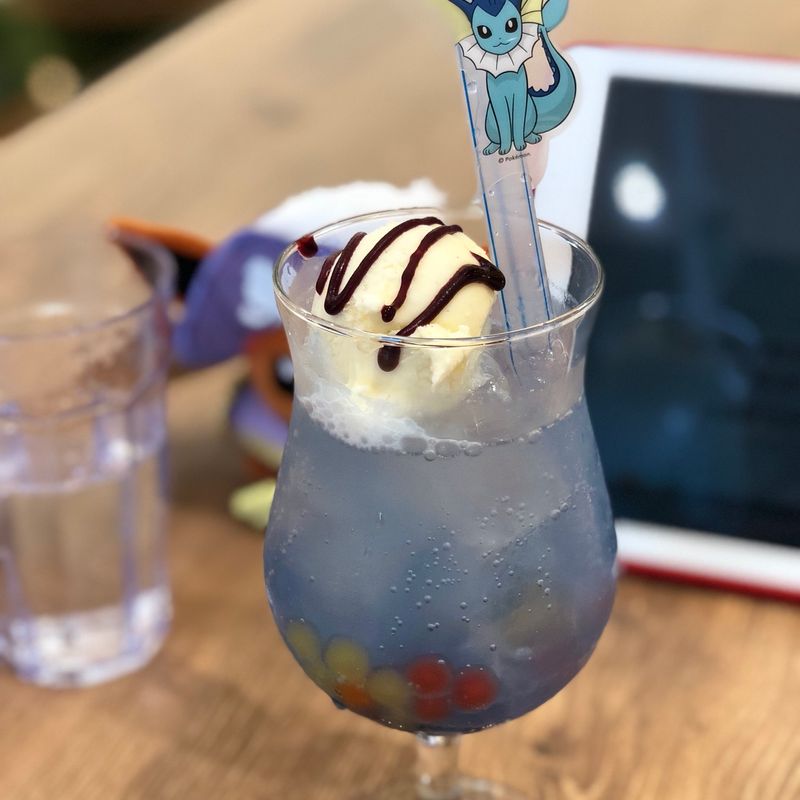 There are 3 different floats, one for each eeveelution of the first gen.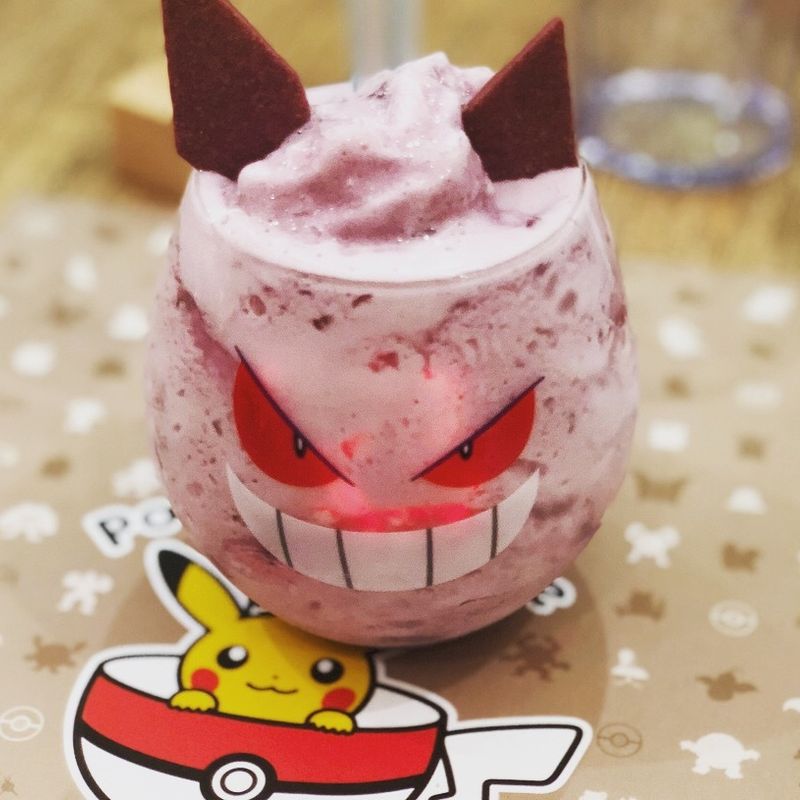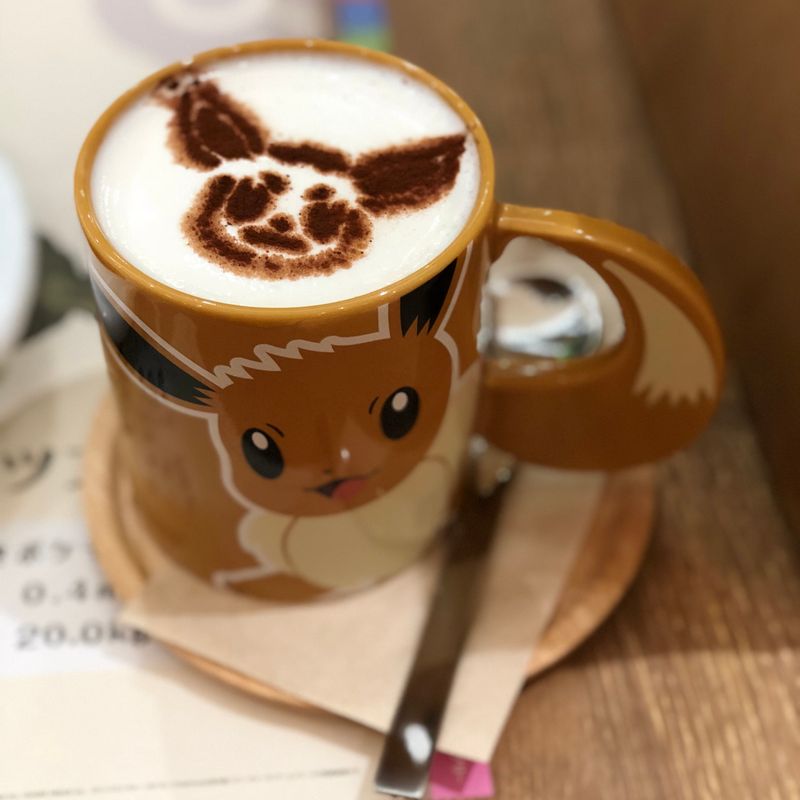 The mugs for the lattes can be purchased. They have a Pikachu and an Eevee version.
Prices are quite expensive, like in most character Cafés. But for fans of the franchise, it's
definitely worth a visit. A main dish is around 1,500 Yen and drinks are at around 900 Yen.
No need to worry about your Japanese skills for ordering, as all orders are placed via tablet, that
is available in English as well.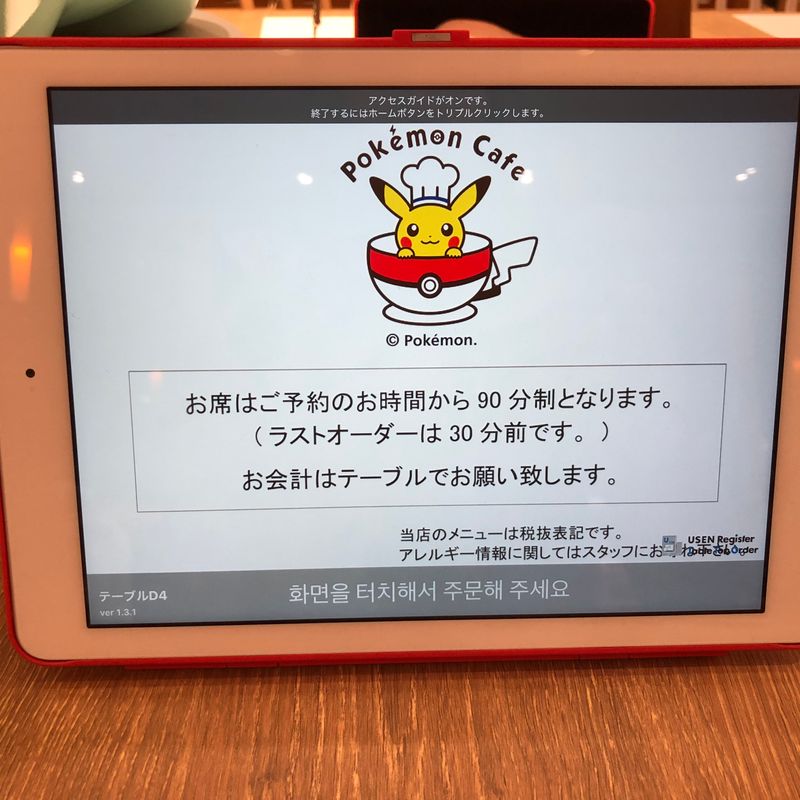 With this tablet you place orders, check your history and request your bill.

Pikachu comes to visit
Once during your time slot, Chef Pikachu will come to visit. He will walk through the Café so that everyone can take photos and wave their hands at Pikachu.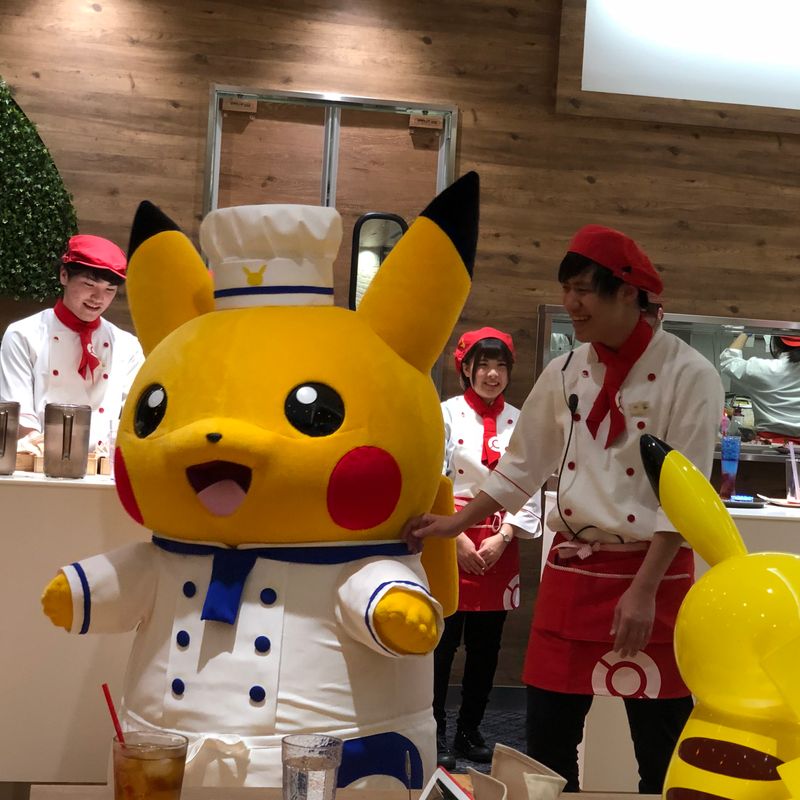 The interior
The Café design is inspired by the Pokéball design that you can find in several elements. In the middle, there is a huge glass display where you can see a lot of rare plushies.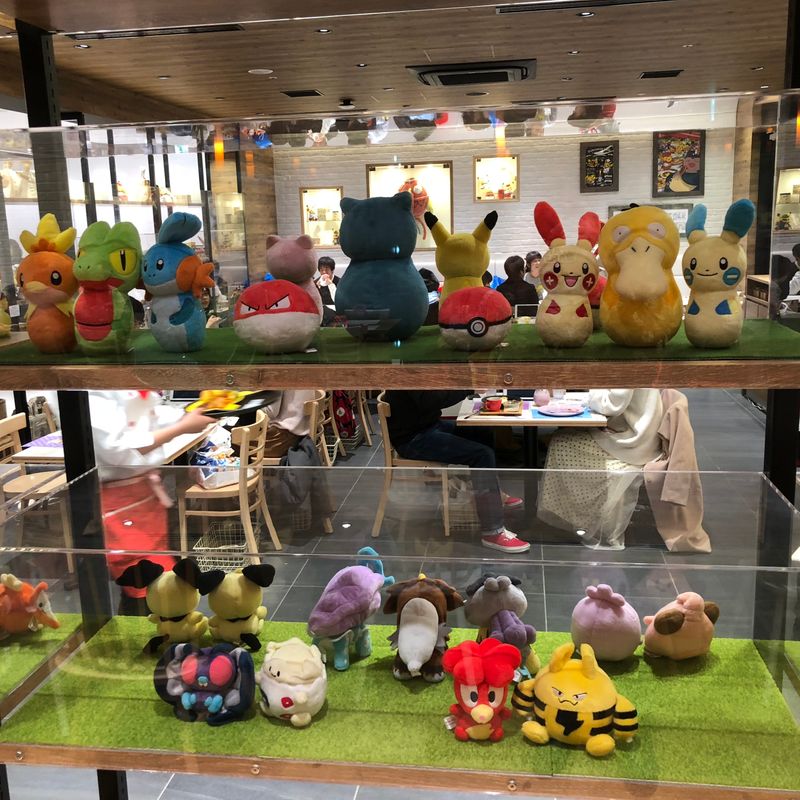 There also is a huge snorlax plushy just chilling next to a huge Pikachu, which are nice for taking photos. Feel free to ask the staff, they will happily assist you.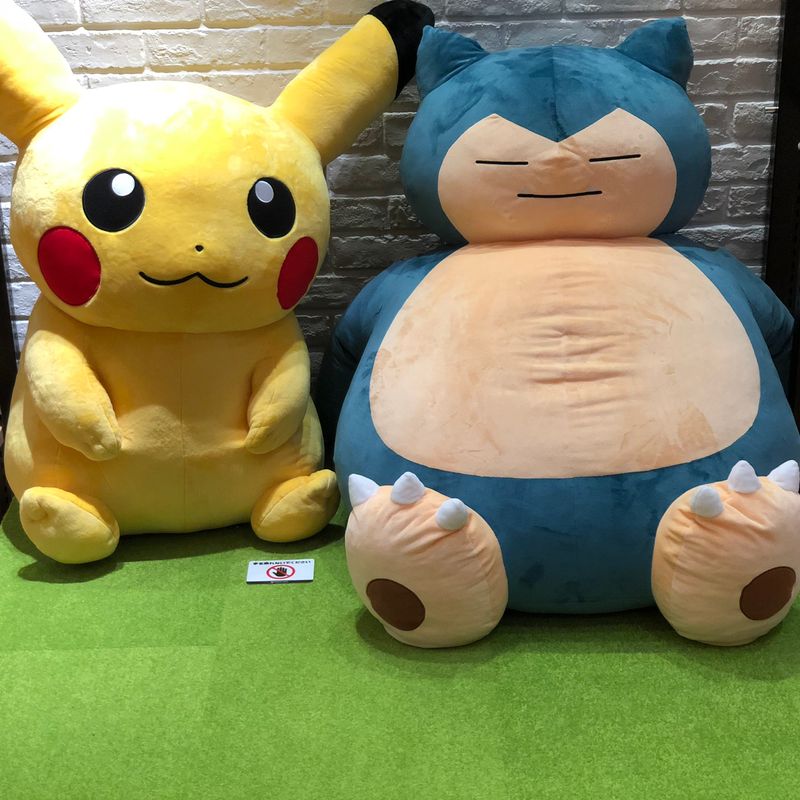 The background music is, of course, all the Pokémon soundtracks you love.
Free goodies and merchandise
Every visitor gets a random lunch mat with one of the first 151 Pokémon that can be taken home.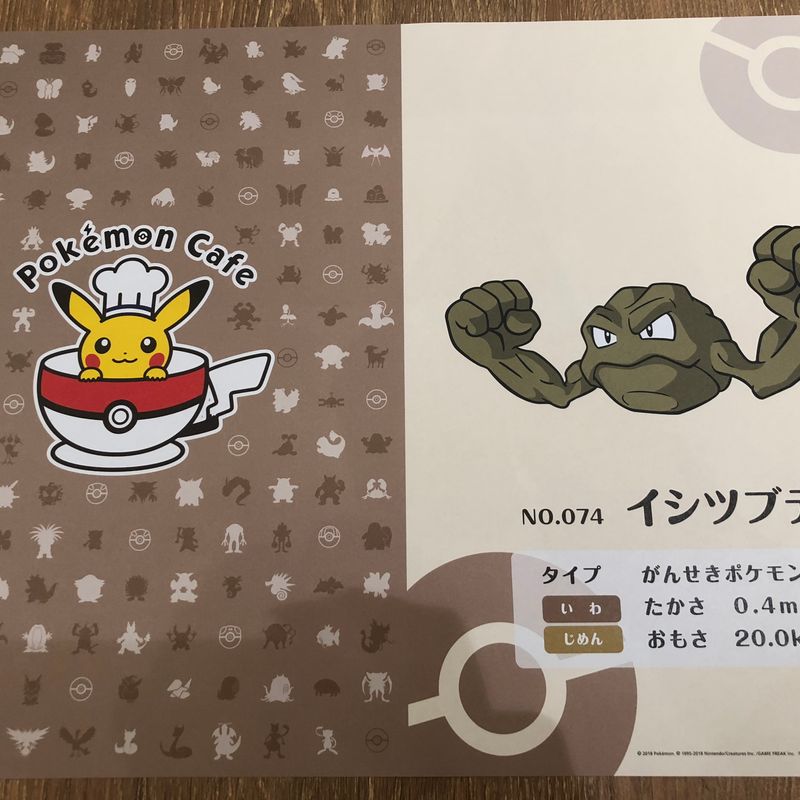 Geodude lunch mat
For every drink you order you get one out of 6 random plastic coasters. Mew is rarest apparently.
The Café also sells special merchandise, like chef and waitress Pikachu plushies, clear files with Pokemon Café design, mugs, tumblers, and Pokemon themed sweets.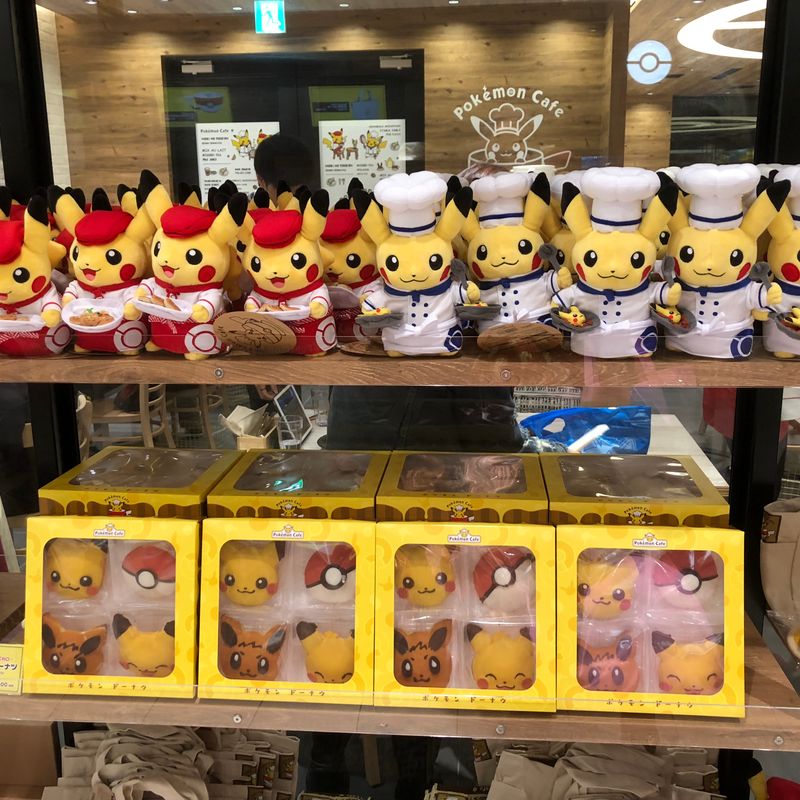 These doughnuts look delicious but are a bit pricey.
All in All
If you like Pokémon, you will probably love this Café. For adults that played the games as a child, it will bring back all the good old memories and let you leave with a nice feeling of nostalgia. You can also enjoy the Café with your kinds, that will probably go crazy, when Pikachu turns up.
If you're on a budget you might want to keep a close eye on your order history, so that you won't be flabbergasted, when you see the bill.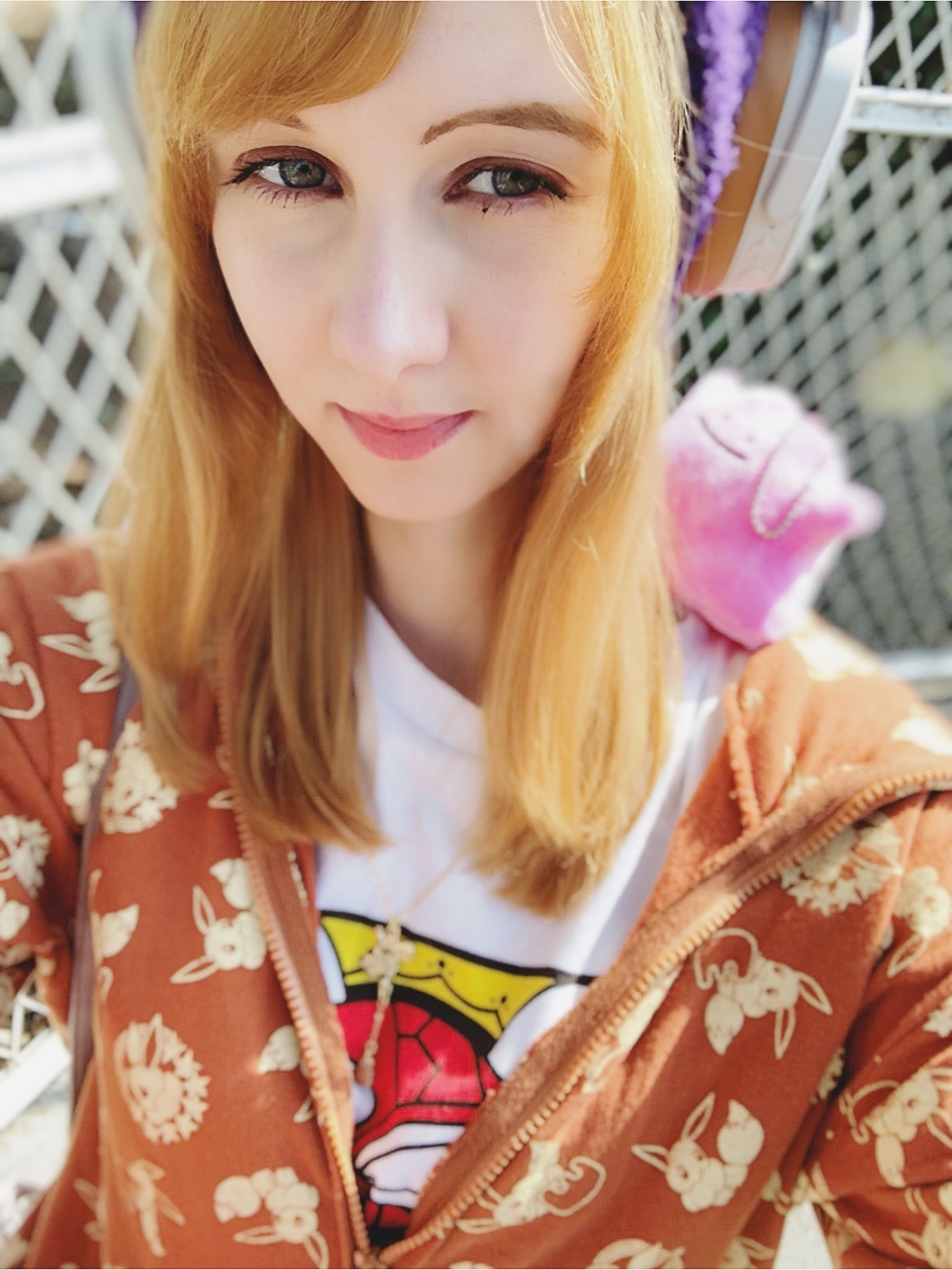 Hi, I'm Eli. I'm from Germany and moved to Japan a few years ago. I am a typical nerd and like collecting Pokémon merchandise.Follow me on twitter (@hannari_eri) for the latest nerd News from Tokyo. I also write a blog in German over here. https://lifeinjapanisstrange.wordpress.com/
---