Apr 16, 2018
Have you heard of the Japanese Kuji lottery, like e.g. Ichibankuji? This is a lottery where you can win mostly merchandise of a certain franchise.
There are Kuji from Star Wars, Pokemon, Hello Kitty, various animes and almost all popular franchises. Banpresto with its "Ichibankuji" (一番くじ) and Furyu with its "Minna no Kuji" (みんなのくじ) are two well-known companies that sell such Kuji.
The lottery tickets are usually sold in certain Konbinis, bookstores or manga shops and are priced between 600 and 800 yen each.
You simply tell the shop assistant how many tickets you want to buy and then you can draw them out of a small paper box yourself.

Different categories
There are usually about 50 tickets in a box and with each, you win a prize. There are different categories of prizes, which are named with letters. Mostly it ranges from category A for best prize to category F or G for smaller prizes.
The A-prizes are rarest. In a box there are usually only 2-3 tickets with an A-prize, so the chances to win it are pretty small. For the B-price there are a few more tickets and the number increases the further you go down in category.
A-prizes are usually larger plushies or larger figures. B-prizes are smaller plushies or figures and the other prizes are rather small stuff, like mini towels, small plates, drinking glasses or key rings.
So you have a smaller chance to win one of the higher prizes and a larger chance for the lower prizes. The A prizes are generally worth much more than the ticket price, but the lower prizes are usually worth less. But if you're a fan of the franchise, you're probably happy about most of the prizes. Except for the mini towels and clear files maybe. They tend to pile up.
Here you can see the prizes of the Mario Odyssey and Mimikyu Lottery that were held at the end of 2017, the higher prizes are large plushies, below there are mini towels, small plates, and key rings.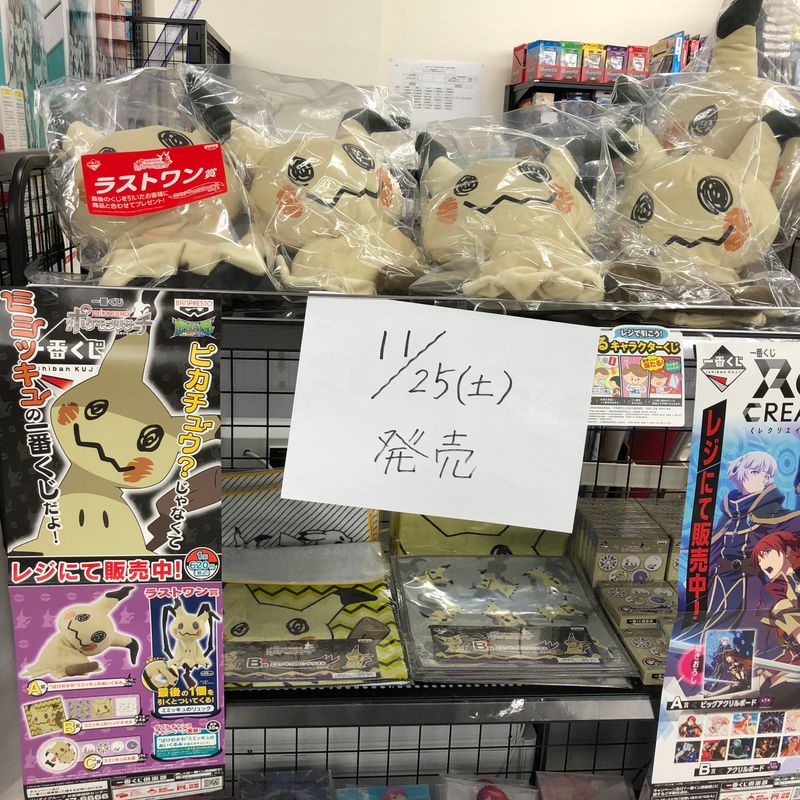 Mimikyu Kuji at the Manga store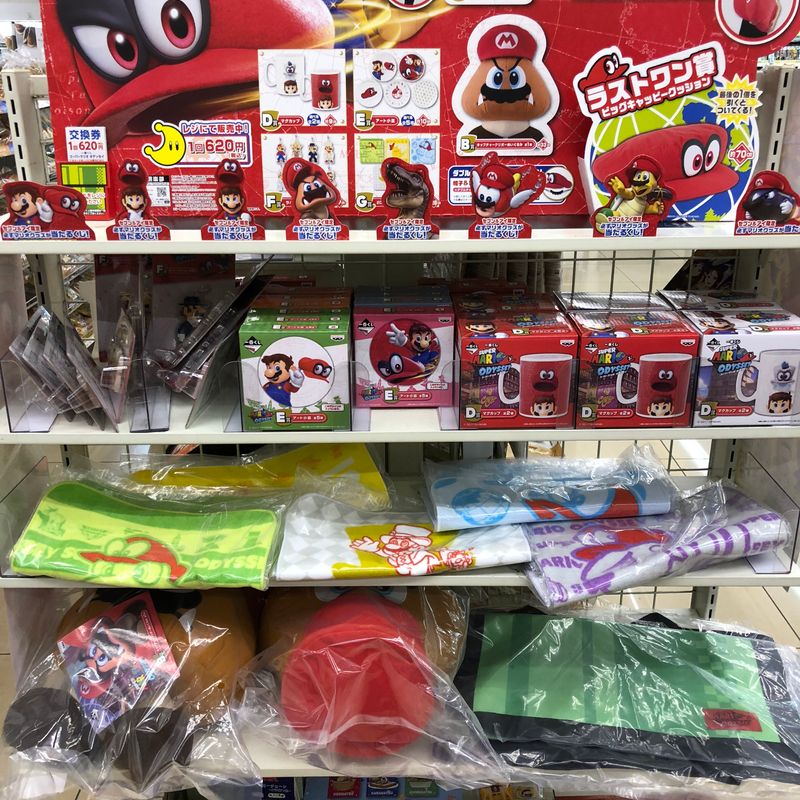 Mario Oddyseey Kuji at the Konbini
For the lower prizes, there are often several motifs where you can choose from. But sometimes it's also random.
The last one gets an extra prize
There also is a "Last One" prize. That's a prize you win automatically when you buy the last ticket out of the box. I haven't managed that yet, because you probably have to go to the shop every day and check how many tickets are left. This can usually be checked with posters displayed in the store.
With 5 or fewer tickets left it is then worthwhile to go for it. Last-one-prizes are usually of similar or even higher value than A-prices and are usually traded online for 5,000 yen and more.
My best winnings so far
Since I buy Kuji too often, here is a small gallery of my best prizes so far.
This is a Mastersword umbrella and a Hylian Shield backpack. They came from the Zelda Lottery in March 2017, which was held to celebrate the release of Breath of the Wild, and were an A and B prize. Unfortunately, I've never used them, because they're too valuable to me. But they also look nice as a decorative item on my shelf. If you played Breath of the Wild, you will know why they chose an umbrella.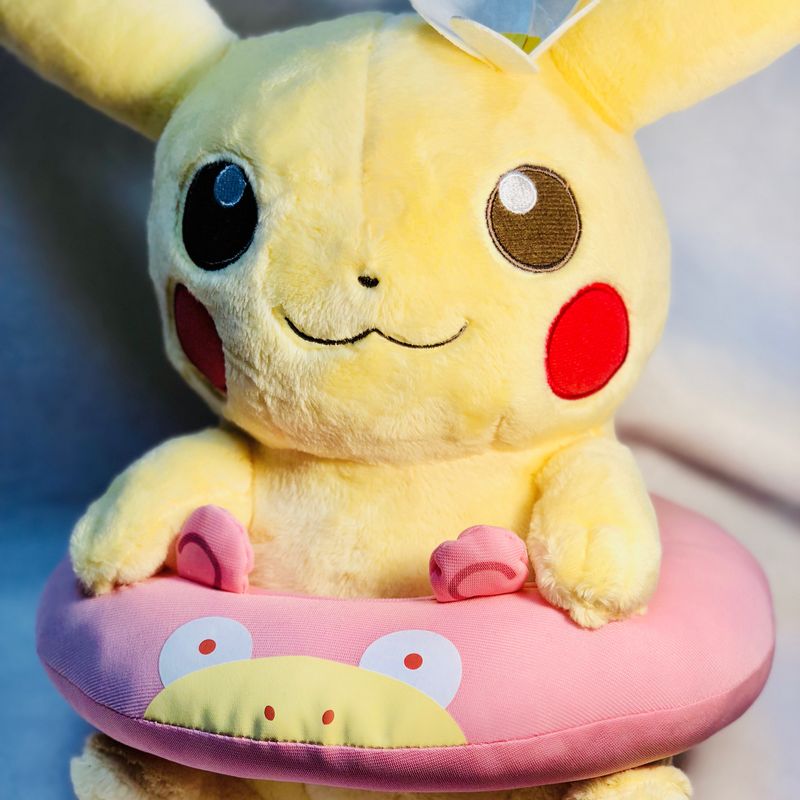 That's a Pikachu with a slowpoke swim ring. It comes from a Pokemon edition with special summer motifs. It was a C-prize.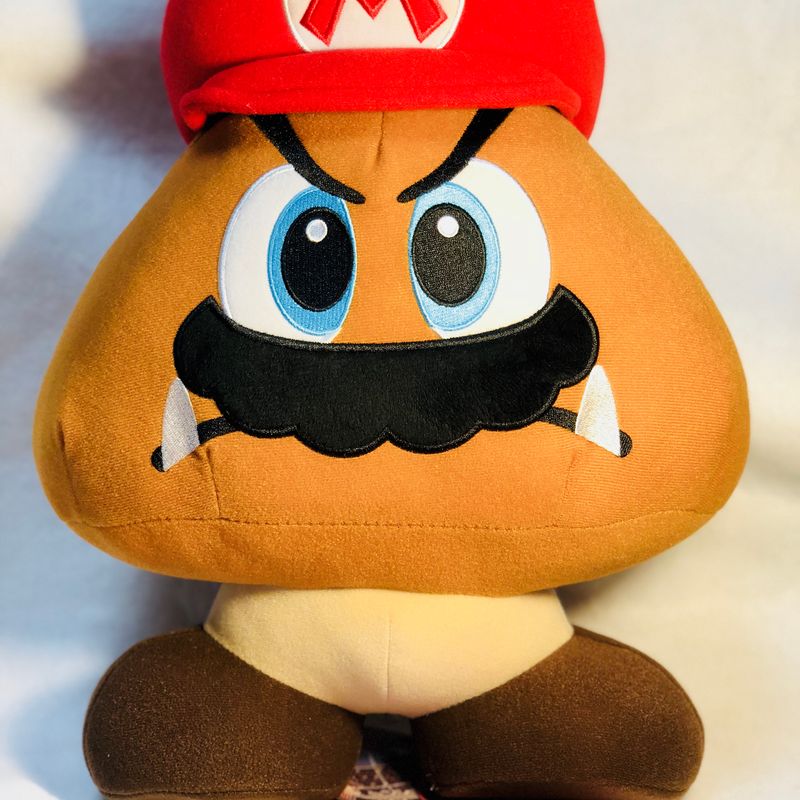 This is a Mario Odyssey Gumba from the above mentioned Mario Odyssey Lottery. It was a B-prize. In my opinion, Nintendo could make an entire collection in the design.
Information can be found here
Information on when new Kuji go on sale can and where they can be bought be found on the official pages (linked above). Unfortunately, the sites are in Japanese only.
Kuji of popular franchises sell out quickly, so don't wait too long.
Pokemon kuji are generally available in all Pokemon shops and centers in Japan.
If you are in Japan, enjoy a good surprise and collect merchandise, you should definitely try your luck.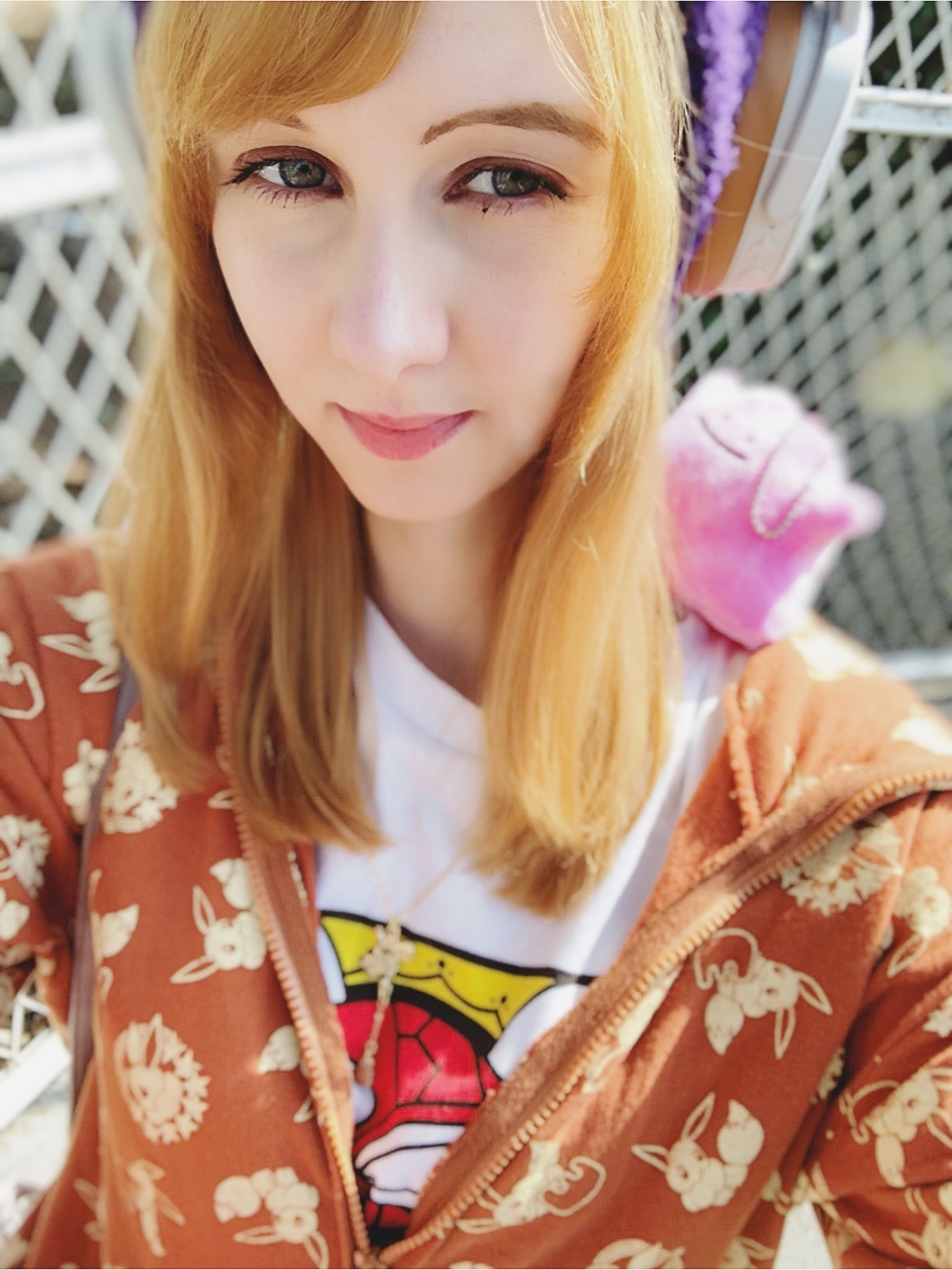 Hi, I'm Eli. I'm from Germany and moved to Japan a few years ago. I am a typical nerd and like collecting Pokémon merchandise.Follow me on twitter (@hannari_eri) for the latest nerd News from Tokyo. I also write a blog in German over here. https://lifeinjapanisstrange.wordpress.com/
---