Aug 7, 2018
In Japan a wedding ceremony is quite costly. If you look up the average spending of Japanese couples you will find a number at around 3.000.000 JPY for a ceremony with about 70 to 80 persons. In the case of international couples, you will have to deal with even more cost as you might want to hold a ceremony in both countries.

When my husband and I decided to get married we were both sure that we didn't want a ceremony, simply because we couldn't afford it without using most of our mutual savings. It seemed stupid to me to start a future together without any financial reserves.
Apparently a lot of young Japanese couples have similar thoughts so right now the so-called "photo wedding" is becoming more and more popular in Japan.
"Photo wedding" is basically a photo shoot for wedding photos without a ceremony and just with the couple. We didn't want to do a ceremony but we still wanted wedding photos as a memory so we were quite intrigued by this concept.
Photo weddings can be held starting at around 50.000 JPY, but the price greatly depends on where you shoot, how many outfits, which outfits etc.
We started to research several photo studios and made appointments with these studios that seemed interesting. The first appointment is usually free and they show you the locations and you can try on some of their dresses or wedding kimono. For a photo wedding, you usually rent all the outfits from the studio so it is an important factor which outfits they offer. Depending on the studio, you can do photos inside or outside. Some studios also offer location shooting. You can either decide between a western wedding outfit wearing a dress and tuxedo and a Japanese outfit wearing wedding kimono. Some studios also offer packages where you can take photos in different outfits.
After we found a place we liked and decided on a package where we can make Japanese and Western photos we made a second appointment for consulting on hairstyle and makeup and which locations we would like to use.
The day before the shoot I went to the hairdresser and nail salon to be perfectly prepared. We arrived at the studio in the morning and it started with hair and makeup. First, we took the pictures in the wedding dress. After about an hour several employees helped me change into the wedding style Kimono and adjusted my hair and makeup. I had never worn a kimono before and I felt really tied up with all the layers of clothing on me.
After 30 minutes of shooting my back started to hurt and I had trouble breathing so we decided to call it a day so I could get out of the kimono.
In the end, we ended up paying about 200.000 JPY for the shoot and the photos because of some options we had chosen and because we wanted a lot of pictures in digital form.
All in all, I really enjoyed the experience. I felt a little bit like a famous model with so many people dressing me up and doing my hair and makeup. The photos also turned out really well and I am glad we have such a nice memory even though we couldn't do a ceremony.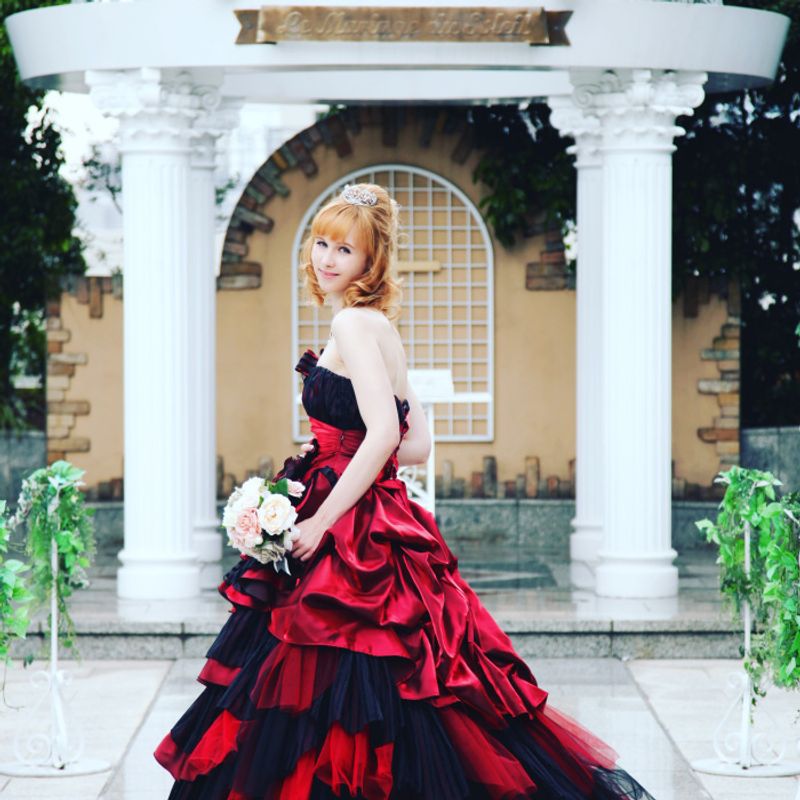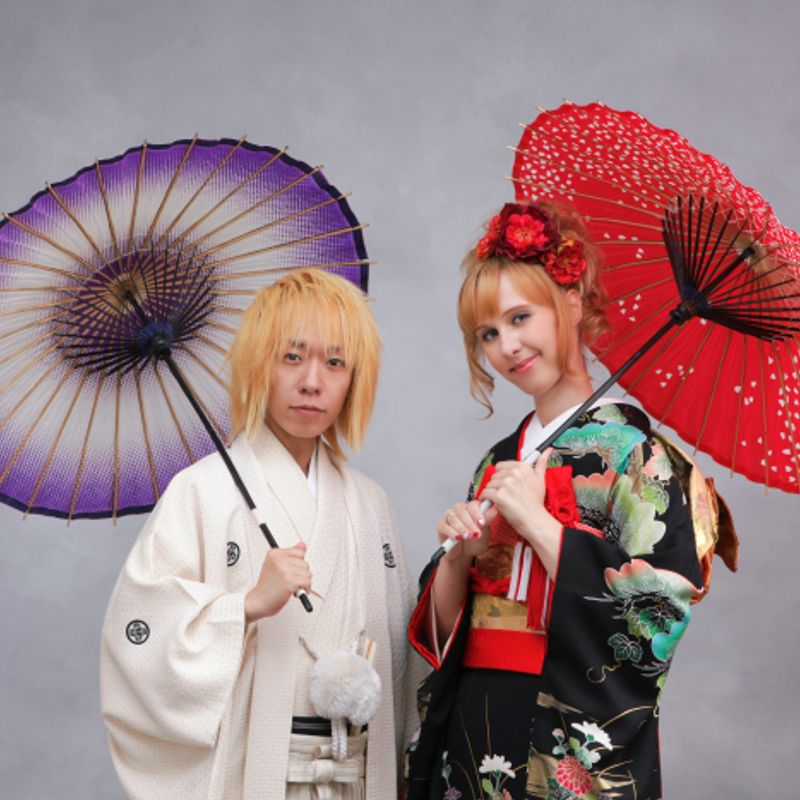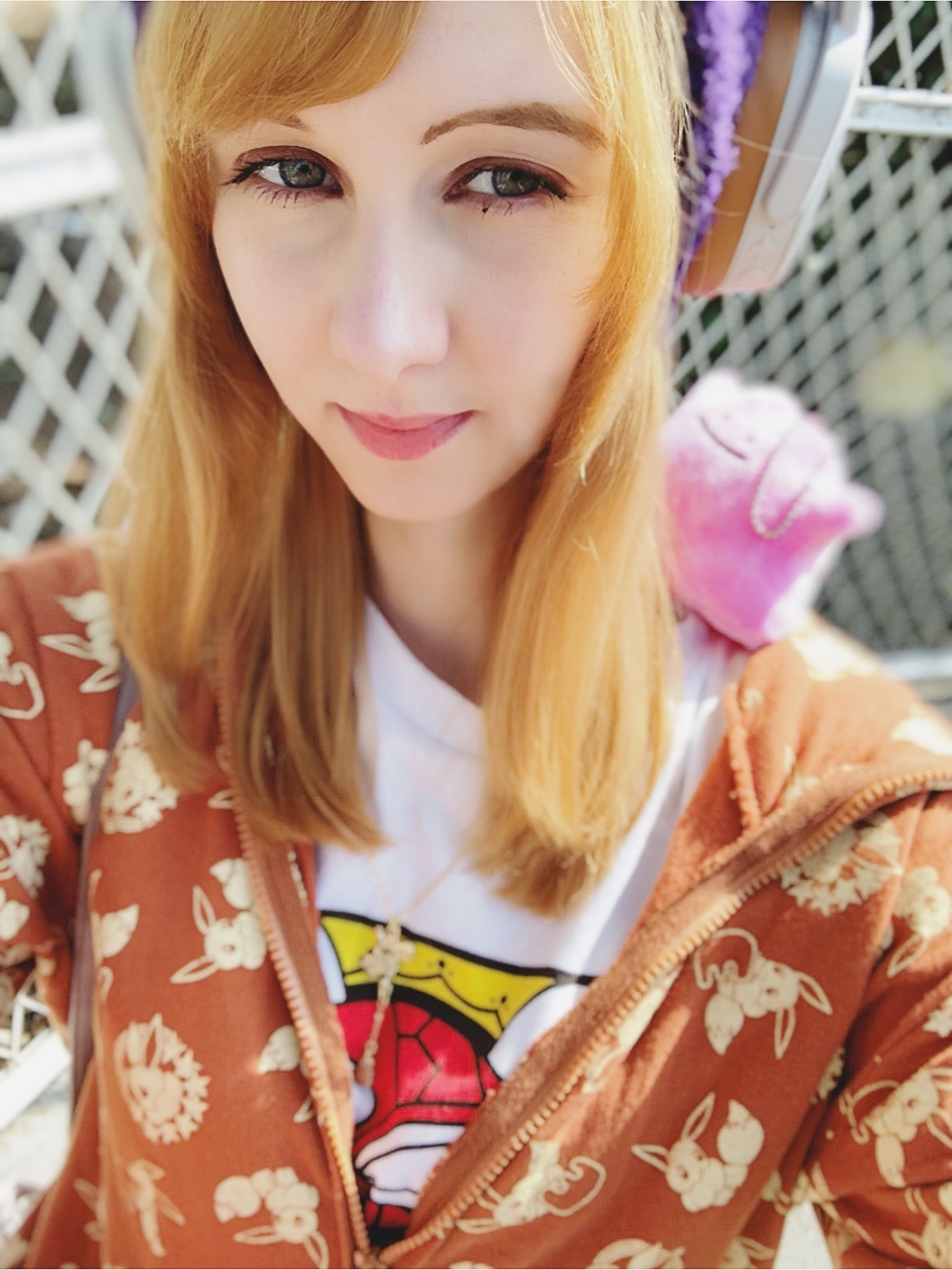 Hi, I'm Eli. I'm from Germany and moved to Japan a few years ago. I am a typical nerd and like collecting Pokémon merchandise.Follow me on twitter (@hannari_eri) for the latest nerd News from Tokyo. I also write a blog in German over here. https://lifeinjapanisstrange.wordpress.com/
---