Dec 4, 2018
Traditional Christmas food like you are used to from your home country can be hard to find in Japan. But there are some places that sell items quite similar, however they are expensive most of the time. Also, Japan offers a lot of great Christmas themed foods that you might not know from home but definitely should try, especially if you have a sweet tooth.
Christmas themed foods in restaurants and cafes
In December a lot of restaurants and cafes in Japan offer Christmas themed foods. Especially theme cafes, like the Sanrio themed cafes, offer special Christmas dishes but also regular cafes do too.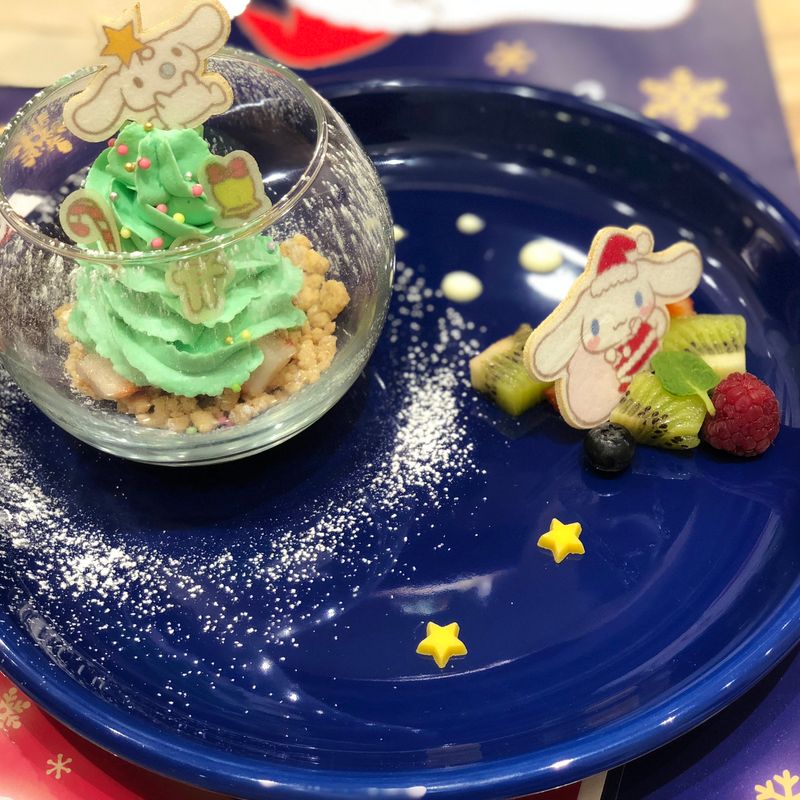 This was the limited Christmas dessert at the Cinamoroll Café in Shinjuku 2017.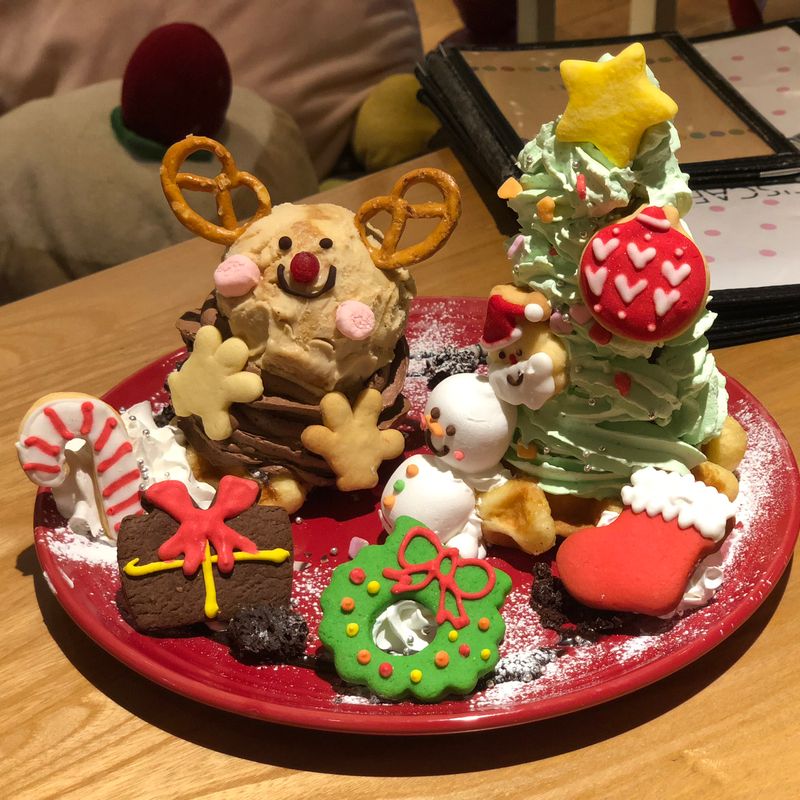 This is one of the limited Christmas desserts currently available in the All C Café in Koenji. It was 1,200 yen and one of these plates is more than enough for two people.
They also offer different Christmas courses with a lot of cute food for two and more people starting from 3,000 yen per person. If you are in the Tokyo area in December and like cute food this is something you should definitely check out. The courses need to be reserved in advance. You can check their Twitter for more information. For souvenirs, they also sell Christmas themed frosted cookies that make a nice gift as well.
Tokyo Disneyland and DisneySea also offer special Christmas themed dishes every year. But during holiday season the parks are even more crowded than usual.
Japanese Christmas cakes
When a Japanese family celebrates Christmas they usually buy a Christmas cake for their children. A Japanese Christmas cake is usually a strawberry shortcake, with Christmas decorations, but nowadays different cakes are available as well. In most cases, you will have to reserve them in advance and can then pick them up shortly before Christmas or they are delivered to your home.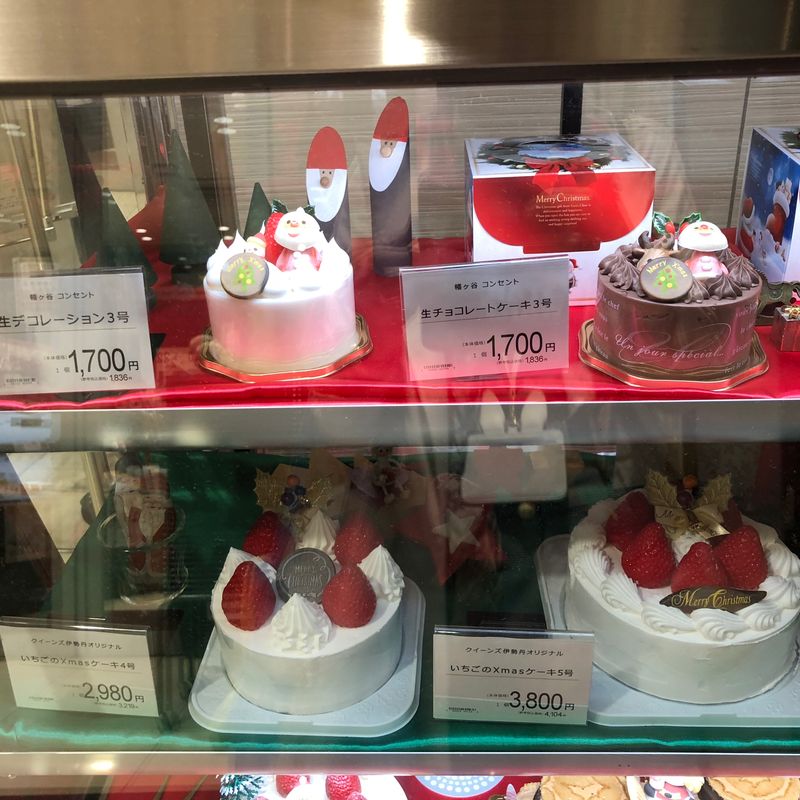 Christmas cakes available for reservation in a showcase
You can reserve Christmas cakes at department stores, at convenience stores, at supermarkets and online. There are different sizes and variations so everyone should find something they like. Popular cakes might sell out quickly so make sure to reserve early.
If you don't need a whole cake, you can find smaller Christmas themed cakes at most bakeries across Japan for around 400 to 500 yen a piece. No reservation is needed for these. The Christmas cakes I have tried so far pretty much taste like the regular cakes you can get in Japan all year round, the special thing is mainly the decoration.
Finding German Christmas food in and around Tokyo
If you are looking for the German Christmas experience you can visit one of the Christmas markets in Tokyo. The one in Roppongi or in Yokohama in front of the Akarenga Warehouse (Red Brick Warehouse) are quite famous. The Roppongi Christmas market is inside Roppongi Hills so it does not really feel like an authentic Christmas market, but at least it isn't cold. They have some foods that are similar to what you can find in German Christmas markets but everything is quite expensive. For example, you can find stollen here.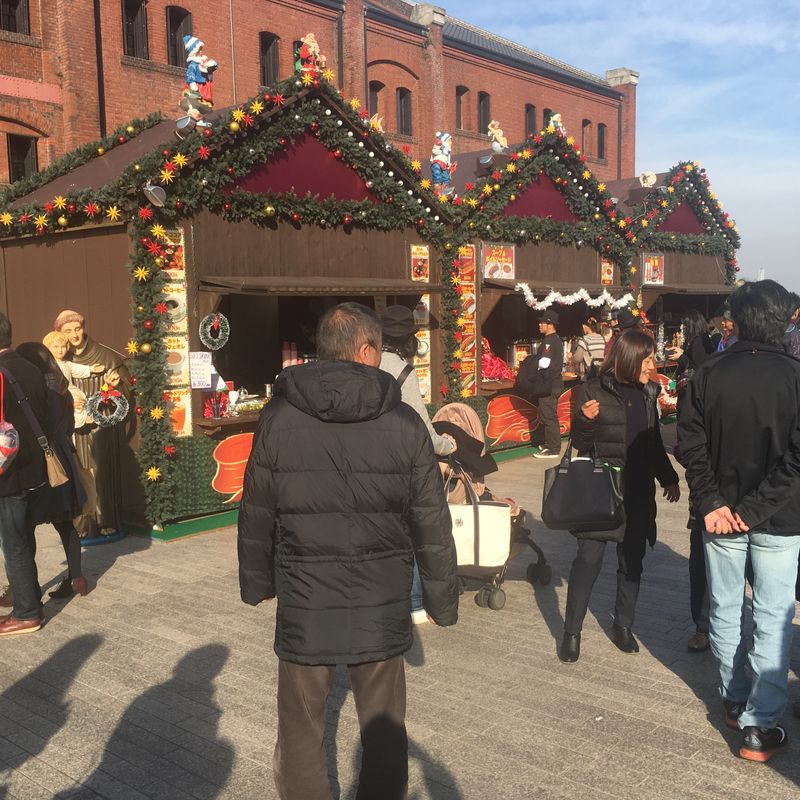 The Christmas market in Yokohama
The Christmas market in Yokohama has a more authentic flair to it and you can find a greater variety of food. Prices are expensive as well but it is one of the few places in Japan where you can eat Bratwurst and enjoy Glühwein (hot wine).
I personally prefer going home to celebrate Christmas because while some things in Japan can get close to the German foods, it is not the real thing. Nevertheless, I also enjoy the Christmas themed food only Japan can offer.
Do you miss the traditional Christmas food from your home country?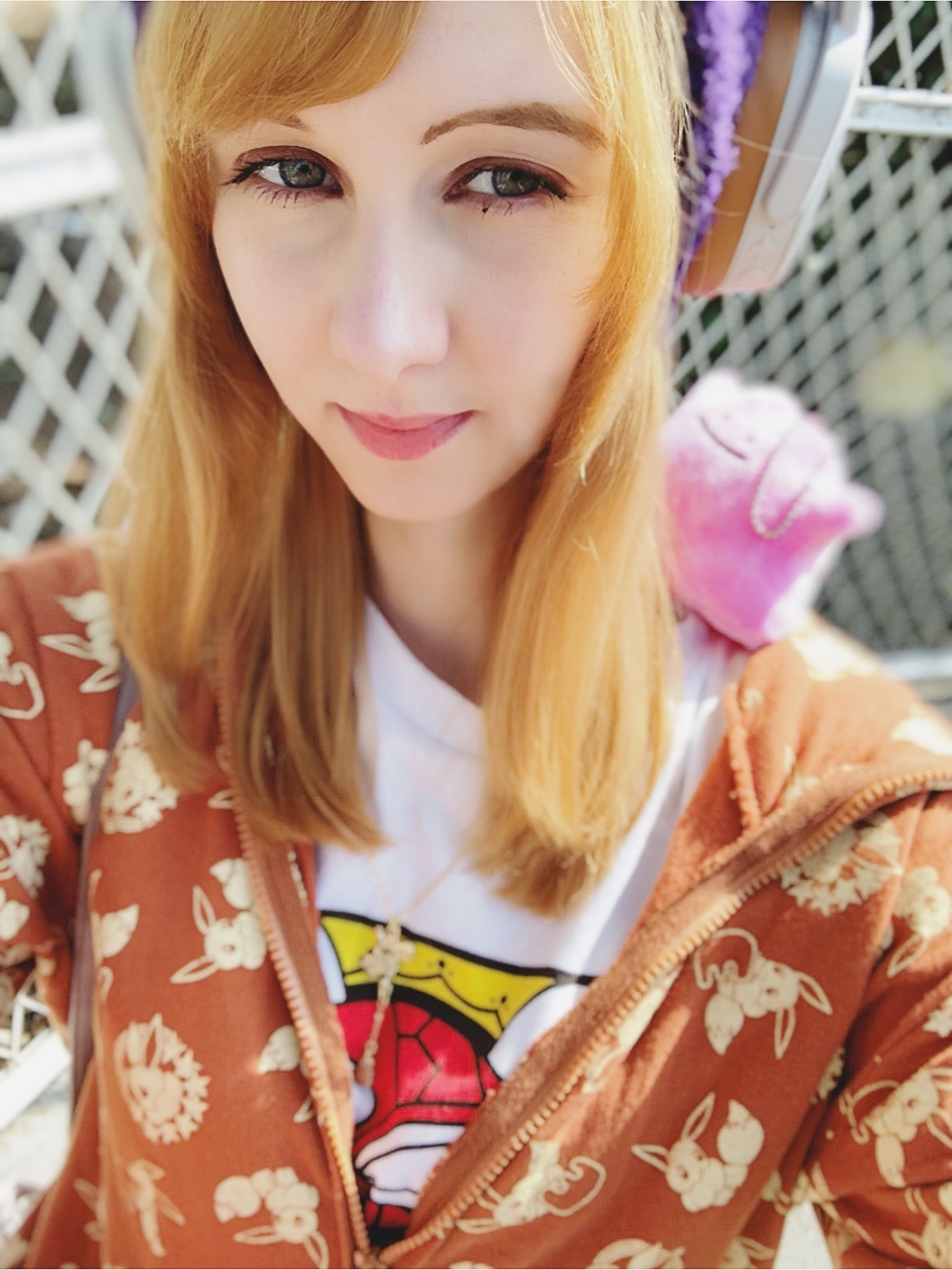 Hi, I'm Eli. I'm from Germany and moved to Japan a few years ago. I am a typical nerd and like collecting Pokémon merchandise.Follow me on twitter (@hannari_eri) for the latest nerd News from Tokyo. I also write a blog in German over here. https://lifeinjapanisstrange.wordpress.com/
---