Jun 8, 2019
For my husband and I, it has become an annual ritual to spend a long weekend at our favorite pension in the Nasu Kogen area in the Tochigi Prefecture. This time we went on the first weekend in June. Our plan for this trip was to visit the Alpaca Farm in Nasu Kogen. I have had a small fable for alpacas for a while a now but never had the chance to see one in real life so I was quite excited to go there.
The farm is situated 28 km from JR Kuroiso station in a location that is impossible to reach on foot, so I would recommend a rental car. In general, when staying in Nasu Kogen not having a car is a big disadvantage as you would have to call a taxi all the time. There are some buses but the frequency is so low that at some stations only two buses come per day.
The farm is open from 10 AM to 4 PM. Entry fee is 800 yen for an adult and parking is free. It is closed on Thursdays. We went on a Sunday and there were not many visitors there. You can take pets with you but big dogs are not allowed as they would scare the alpacas.
At the farm, there are over 400 alpacas. They are in different enclosures but you are allowed to touch the alpacas that come close to the fence. As they do not like being touched on the head try touching their back and neck.
As the end of May is the shearing season most alpacas had really short fur when we went. Some were still really fluffy but if you want to enjoy the full fluffiness maybe going in April or early May might be a good idea.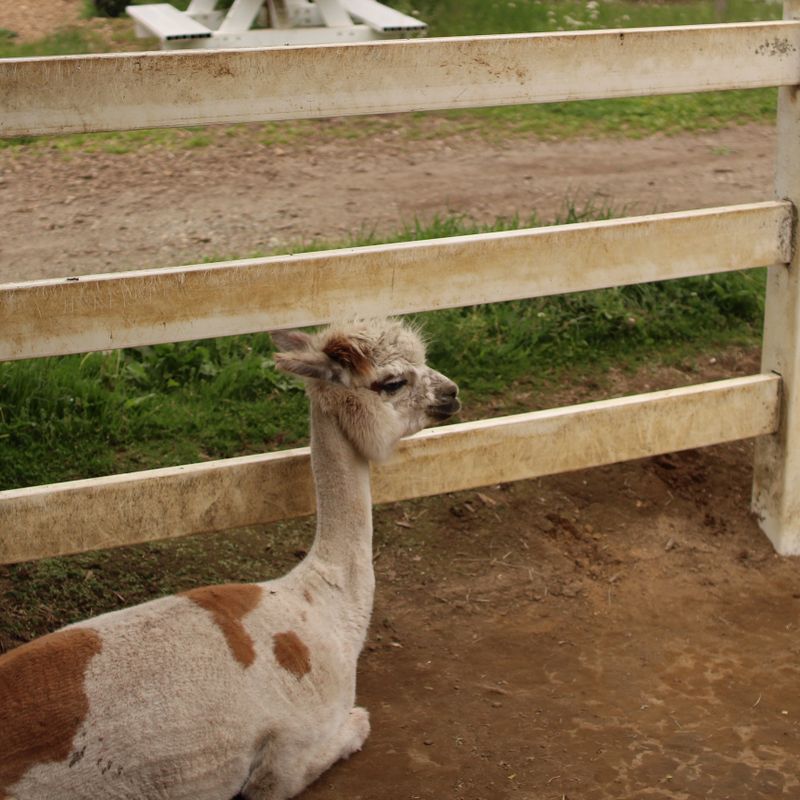 There also is a petting zoo area where you can enter a small enclosure with three alpacas. It is 500 Yen for two people and you get a capsule of alpaca food. Then you have 10 minutes to enjoy your alpaca time. Be aware that once you start feeding the alpacas the will follow you everywhere you go asking for more food.
The alpacas in the petting zoo are brushed regularly so their fur was really soft and nice to touch. The other ones tend to have dirt and straw sticking in their fur so they are not as soft.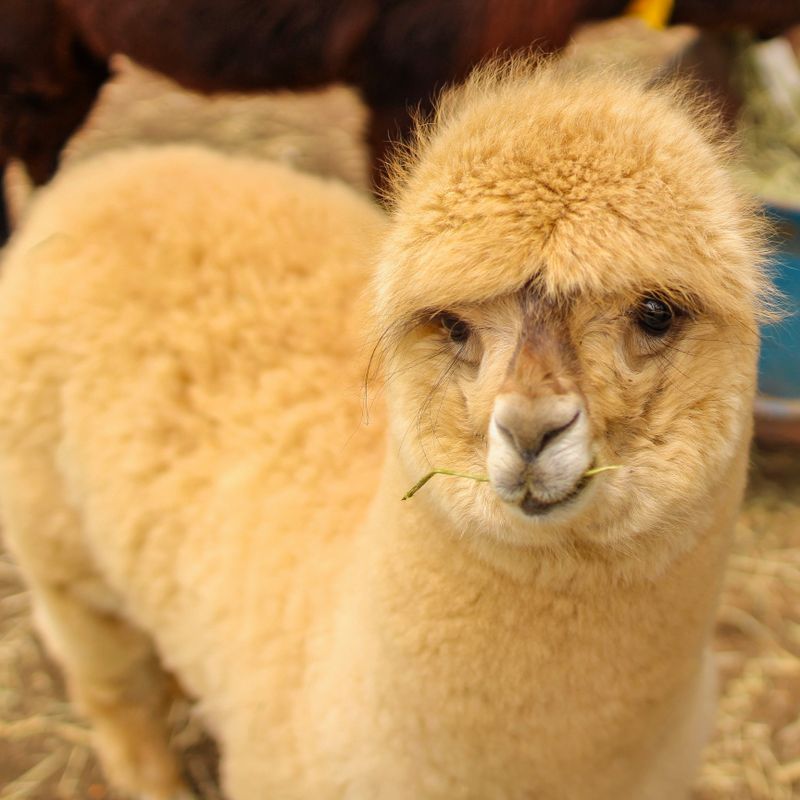 This one was really eager for more food.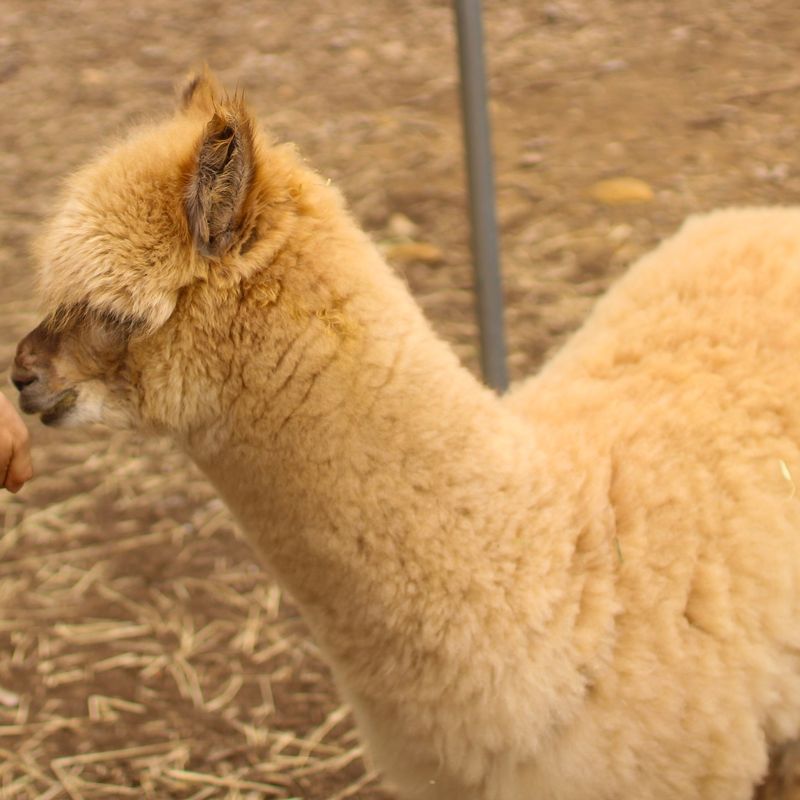 You can also buy food for the other alpacas from capsule toy machines, but make sure to read the signs properly as some alpacas should not be feed with this food for medical reasons.
It is also possible to go for a walk with an alpaca but this attraction was closed due to renovation when we went.
For me going there was a really great experience as I could see and touch real life alpacas for the first time. I also took way to many photos. Maybe not next year but I definitely want to go again when we visit the region again. The entry fee is also quite cheap compared to other animal parks in the region.
Close to the entrance to the farm there also is a souvenir shop where you can buy alpaca cookies, alpaca cellphone straps, alpaca plush toys, alpaca postcards etc.
They also sell alpaca wool and items made of alpaca wool such as scarfs and gloves. These items tend to be quite pricey though.
Have you ever been to an alpaca farm? If not this one is defiantly worth a try.
You can check out their website here. It is also partially available in English.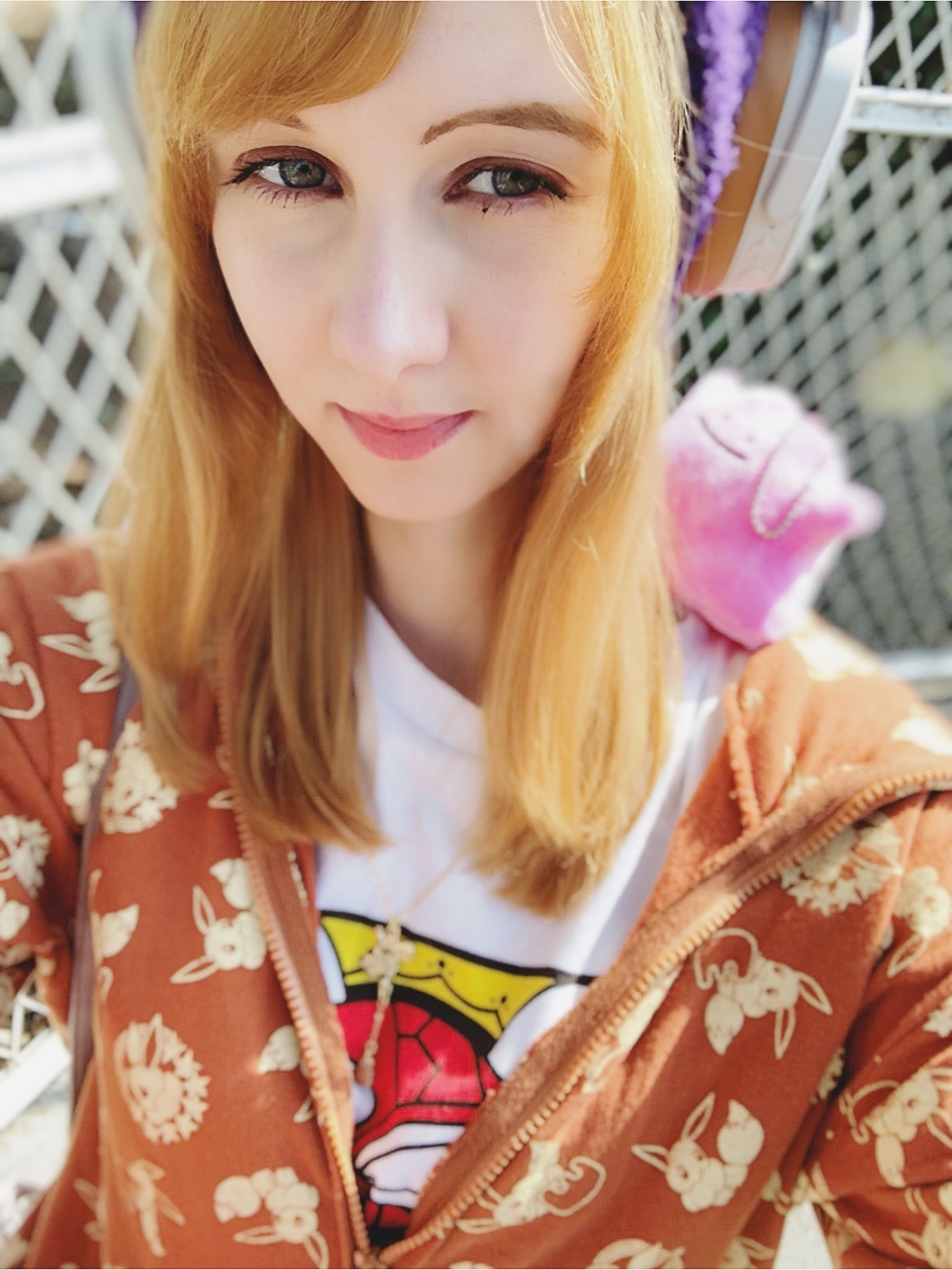 Hi, I'm Eli. I'm from Germany and moved to Japan a few years ago. I am a typical nerd and like collecting Pokémon merchandise.Follow me on twitter (@hannari_eri) for the latest nerd News from Tokyo. I also write a blog in German over here. https://lifeinjapanisstrange.wordpress.com/
---