Jul 9, 2019
Last month I went to check out an owl cafe -- Fukuro Chabo Cafe in Kokobunji, Tokyo. The owl cafe is situated south of Kokobunji station. On foot, it takes about 10 minutes.
Fukuro Chabo Cafe is open from 11:00 to 17:00 on weekdays (except Tuesday and Thursday) and from 11:00 to 18:00 on weekends and holidays.
Kokobunji is not really a place where you would expect to find an owl cafe, and the cafe itself is situated in a residential area without any shops or restaurants close by. That is why, luckily, Fukuro Chabo is not as crowded as similar owl cafes in Shinjuku or Ikebukuro. I went on a Sunday and could enter without waiting. There only was one other visitor at that time.
There is no time limit our hourly fee here. You can stay as long as you want. You only have to order one drink or food item per person. They have a few main dishes (curry, sandwiches, casserole) and pancakes. The food is slightly more expensive than in a regular restaurant but that is understandable as they probably have a higher maintenance cost. The food is nothing special but tasted alright.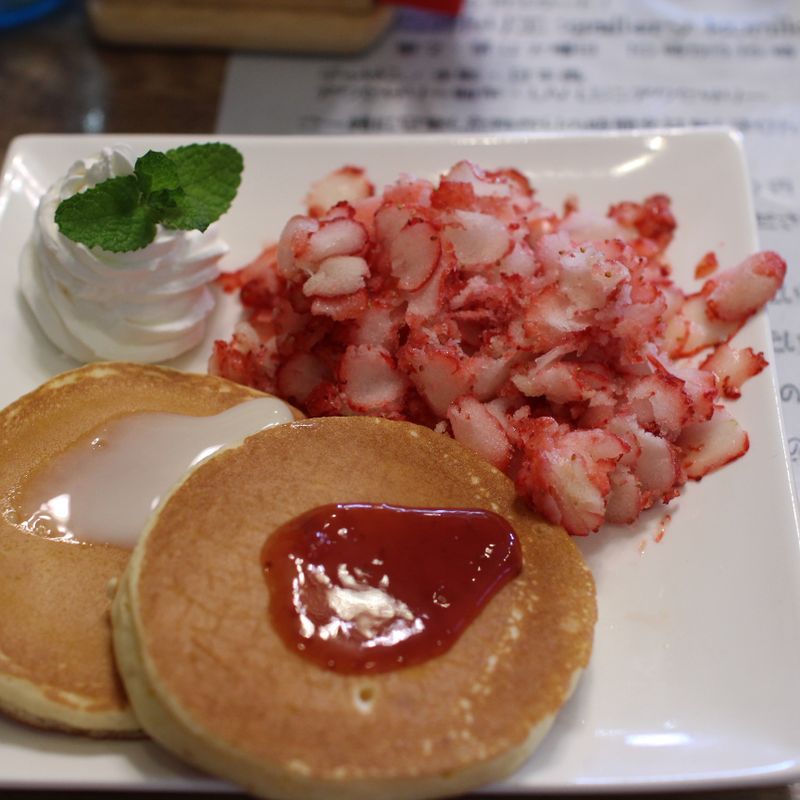 This is how the pancakes looked at owl cafe Fukuro Chabo Cafe
While you are in the cafe you can watch several kinds of owls in different cages around the cafe. If you want to pet an owl you can choose one and then a member of staff will provide you with a glove and put the owl on your hand. You have three minutes and the price for petting differs from owl to owl -- between 300 yen and 1,000 yen. In general the smaller owls are cheaper. If you want to, staff will also put the owl on your shoulder. However, this is not possible for the larger owls.
Please note that you have to finish your drinks and meals before petting due to hygiene reasons.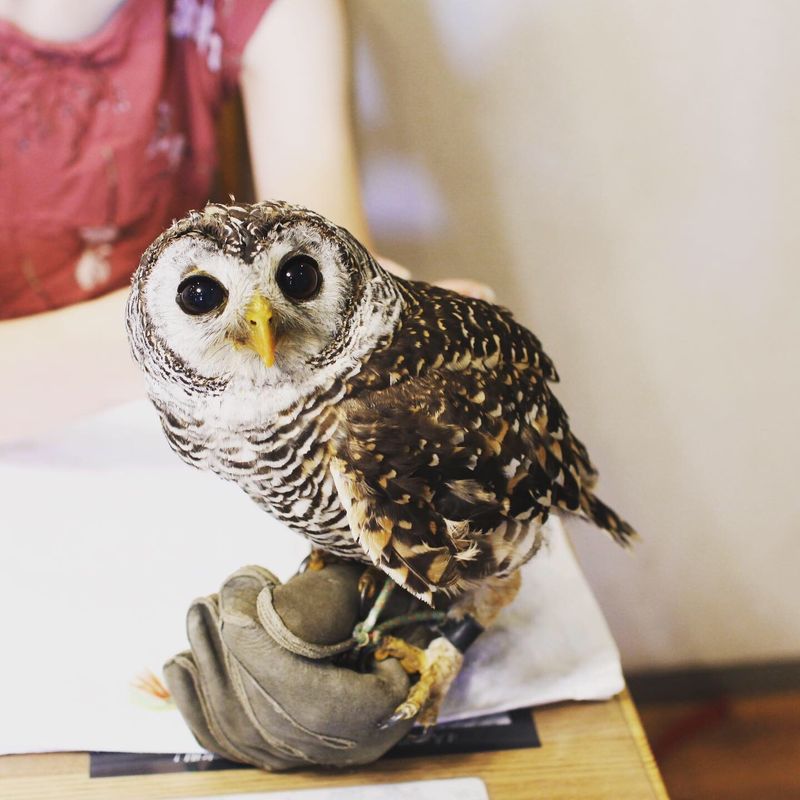 To pet this owl was 700 yen
The staff at Fukuro Chabo Cafe were very friendly and if you speak Japanese, they will happily provide more information and answer your questions. Their English skills are unfortunately not so good. Taking photos is permitted while you are in the cafe and also when petting an owl. However, you are not allowed to use flash.
There is also the option to go for a walk with an owl. It costs 2,500 yen for 30 to 40 minutes and you need a reservation. I have not yet tried it but I think about trying it when the cherry blossoms bloom again. They had a few photo books with owl pictures in the cafe and especially the photos with owls on cherry blossom trees were really inspiring.
Outside of the cafe they also have some other birds, like hawks and other birds of prey sitting on wooden pillars. It is a quite surreal scene seeing these birds in a residential area with nothing but residential buildings close by. Signs close to the birds say that taking photos is not allowed, however visitors to the cafe get special permission for taking photos.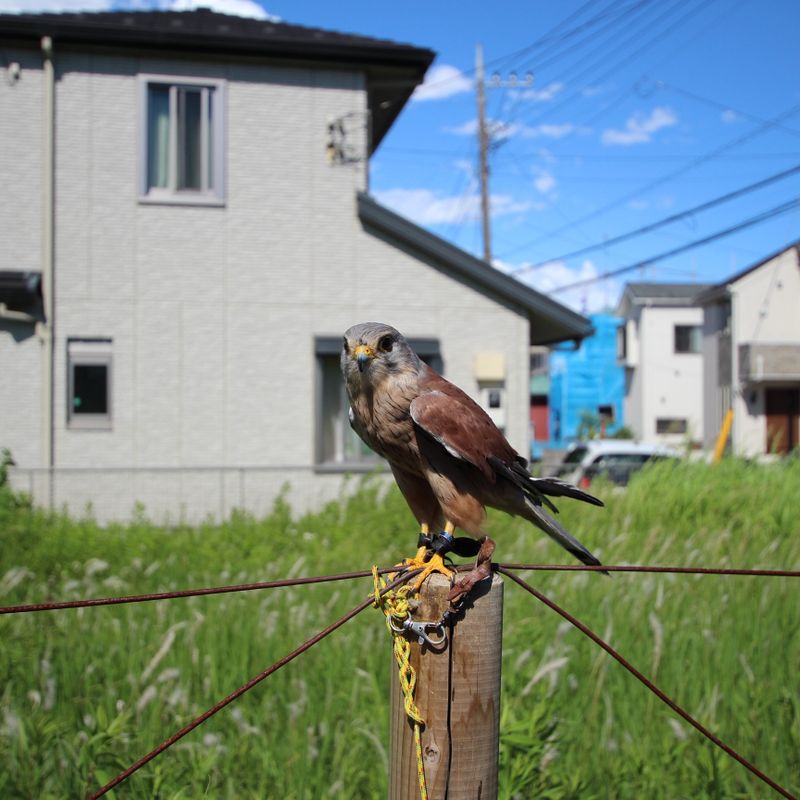 If you have some spare time after visiting the cafe you can also check out the Tonogayato Gardens close to the south exit of Kokobunji station (the gardens are especially nice in autumn) or the remains of the Musashi Kokubunji Temple, which are a short walk away from the cafe.
I have not yet visited any other owl cafe in Japan so I can't compare but the staff at Fukuro Chabo Cafe seemed like they know exactly how to take care of their birds and as far as I can judge the birds were not under too much stress.
For more information, you can refer to the cafe's official homepage that also has some information in English.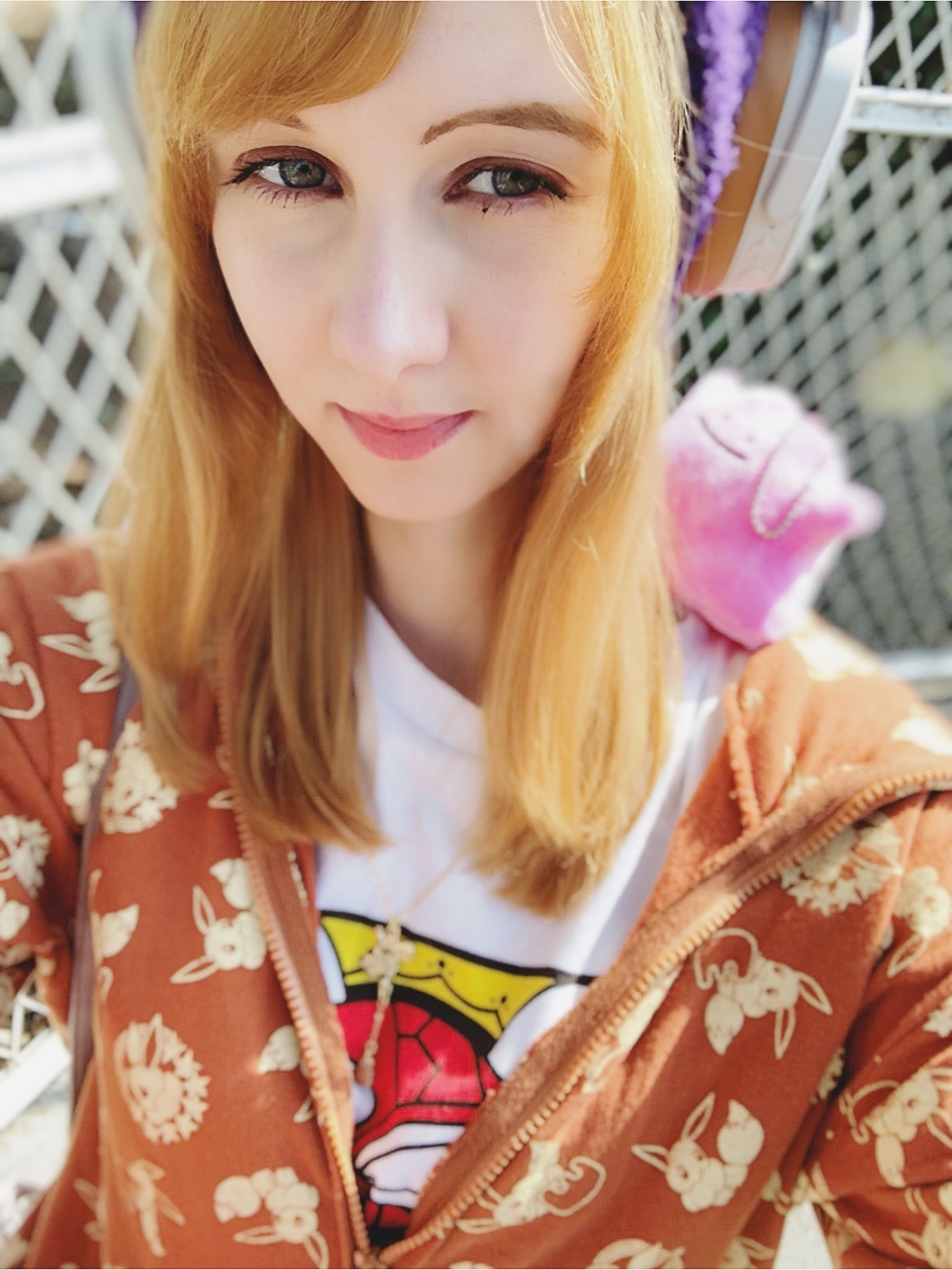 Hi, I'm Eli. I'm from Germany and moved to Japan a few years ago. I am a typical nerd and like collecting Pokémon merchandise.Follow me on twitter (@hannari_eri) for the latest nerd News from Tokyo. I also write a blog in German over here. https://lifeinjapanisstrange.wordpress.com/
---