May 8, 2019
During this Golden Week we went to the Gyoza Festival. The festival has been around for a few years and is held at different times of the year in different locations.
This May it was held in Tokyo, Osaka, and Hiroshima. In Tokyo it took place in the Komazawa Olympic Park from May 2 to May 6. The park can be reached via the Denentoshi Line. Two years earlier the festival was held in the Showa Memorial Park in Tachikawa.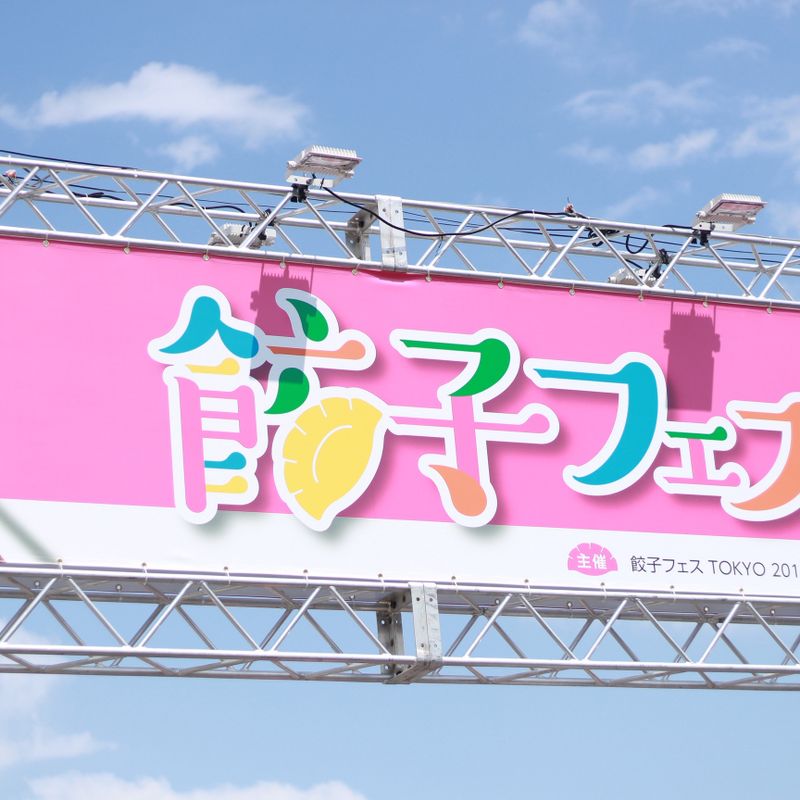 At the festival, you can taste gyoza from all over Japan. Some are rather simple and others come in interesting colors and with interesting toppings. The system of the festival works like this: Before you enter the festival area you have to buy food tickets. This year one ticket was 600 yen. These tickets can then be exchanged at the different booths that sell gyoza for one pack of gyoza per ticket. The number of gyoza contained in each pack is different at each booth, but usually, it is between 4 to 6. You cannot use credit cards or money when purchasing the gyoza.
As you can imagine, during Golden Week a lot of people visit the festival so you will have to line up for your gyoza. How long the line is, depends on how popular the booth is. We lined up for about 30 minutes at one booth at others it was less than 10 minutes. If you visit the festival with several people you can each line up at different booths to save time.
But there is also a system for people that do not want to wait. It is similar to the "fast pass" system in Disneyland or Universal Studios Japan in Osaka. Every booth has a separate fast lane. Customers lining up at the fast lanes will be severed first and once no one is lining up at the fast lane anymore regular customers will be served.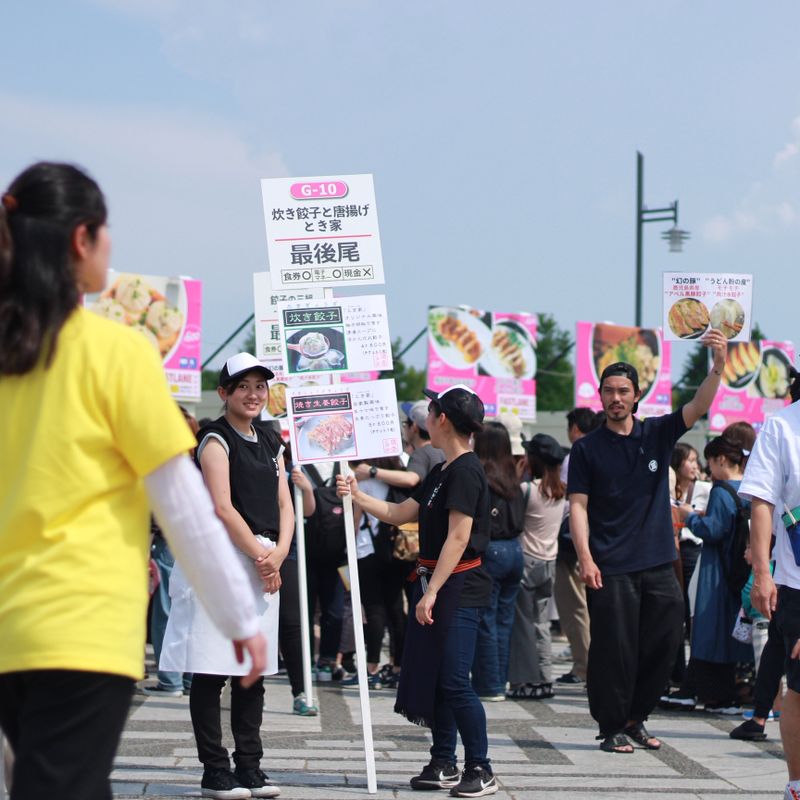 If you want to use the fast lane you will need a fast lane ticket. One ticket is 500 yen and valid for one purchase. But there also was the option of buying a wrist band for 3,000 yen that lets you use the fast lines as much as you want.
They say time is money but paying almost double the price just to get your gyoza fast seems a little bit expensive to me. However, if you consider that at some booths you might have to wait 30 minutes and that the average salary of a part-time worker in Tokyo is 1,000 yen per hour, depending on what you value more buying a fast lane ticket might be the better option.
Personally, I would recommend trying gyoza from Utsunomiya. Usually one or two of the booths at the festival will sell them. Utsunomiya is a city in Tochigi Prefecture that is famous for gyoza and we visit it regularly because we fell in love with Utsunomiya gyoza the first time we went there.
But you can also find gyoza from a lot of other regions in Japan. The festival is a nice opportunity to find out which you like best without having to travel to a lot of different places.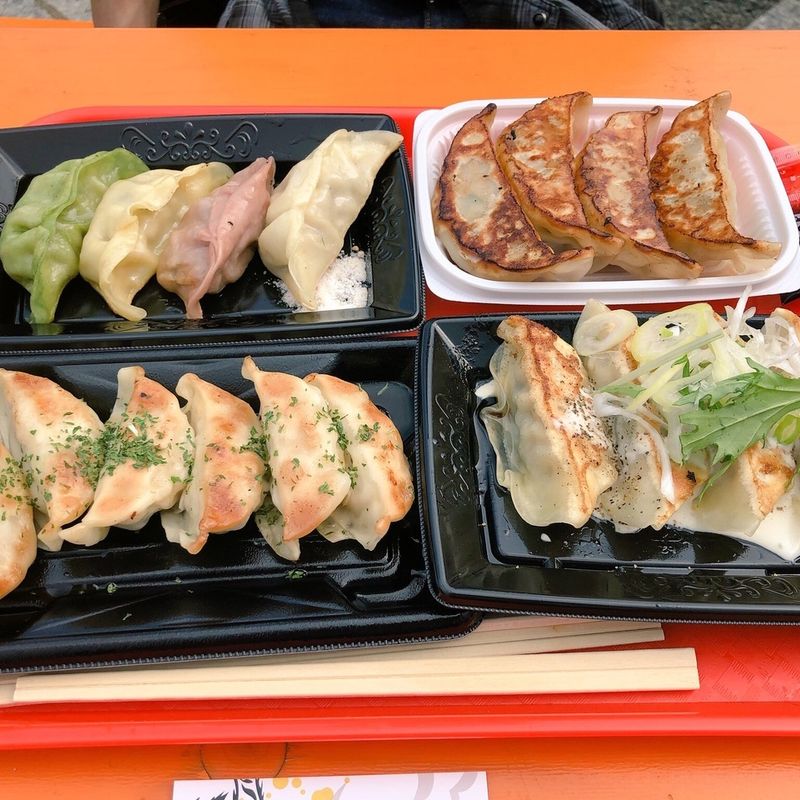 Soft drinks and non-alcoholic drinks are also being sold and can be purchased without the food tickets. I paid 200 yen for a 500ml water bottle which is slightly more expensive than buying it at a vending machine so bringing your drinks with you might be the cheaper option.
Have you visited a gyoza festival already? What do you think about the fast lane system and what are your favorite gyoza?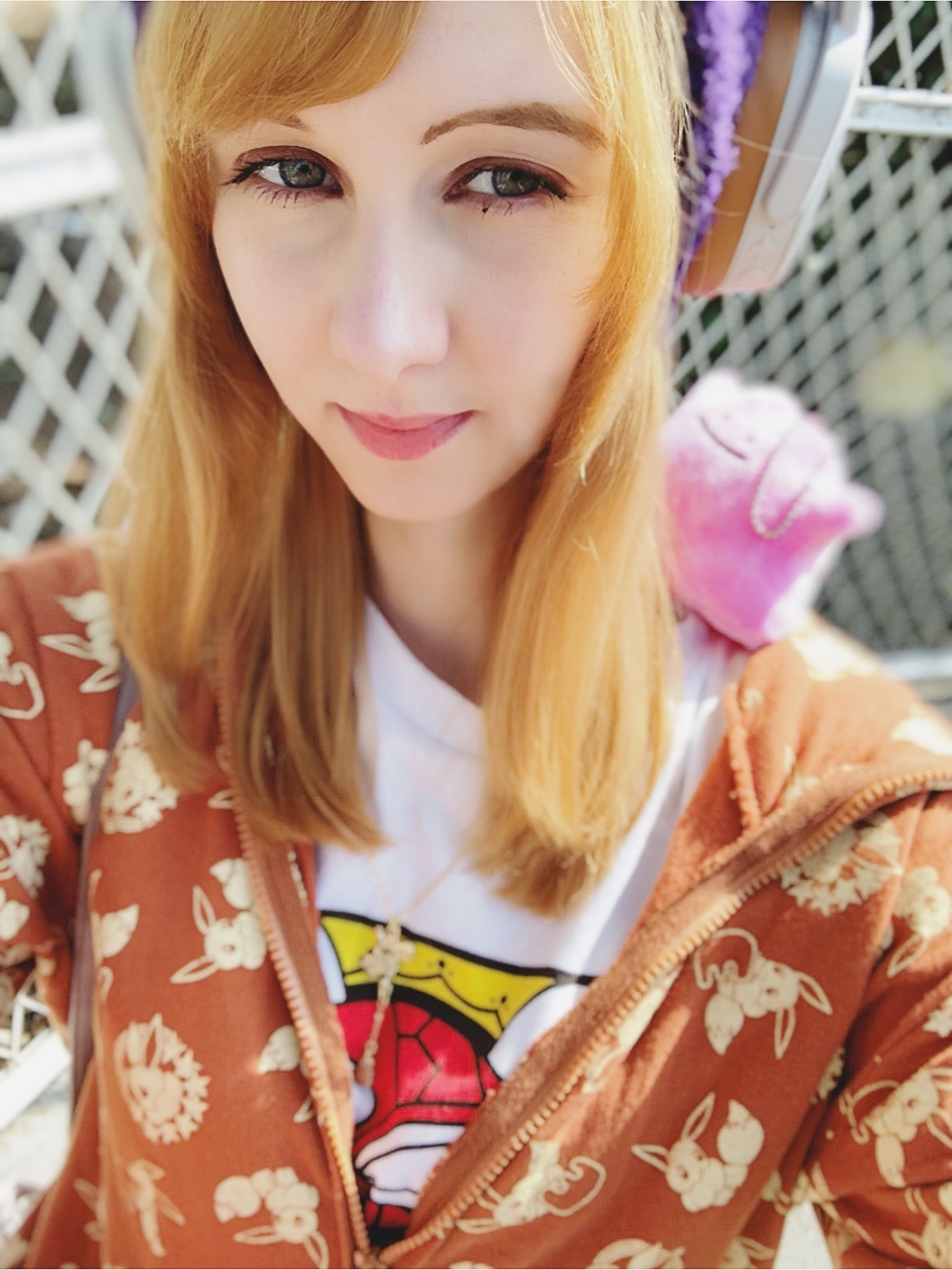 Hi, I'm Eli. I'm from Germany and moved to Japan a few years ago. I am a typical nerd and like collecting Pokémon merchandise.Follow me on twitter (@hannari_eri) for the latest nerd News from Tokyo. I also write a blog in German over here. https://lifeinjapanisstrange.wordpress.com/
---