Jul 19, 2018
Japan offers so many nice things for fans of the franchise that you might have never seen at home. I will introduce some of the not so common ones.
1. Check your local supermarket for Pokémon goods
You might be surprised but you will find Pokémon goods at most supermarkets in Japan. A famous one is the Pokémon bread.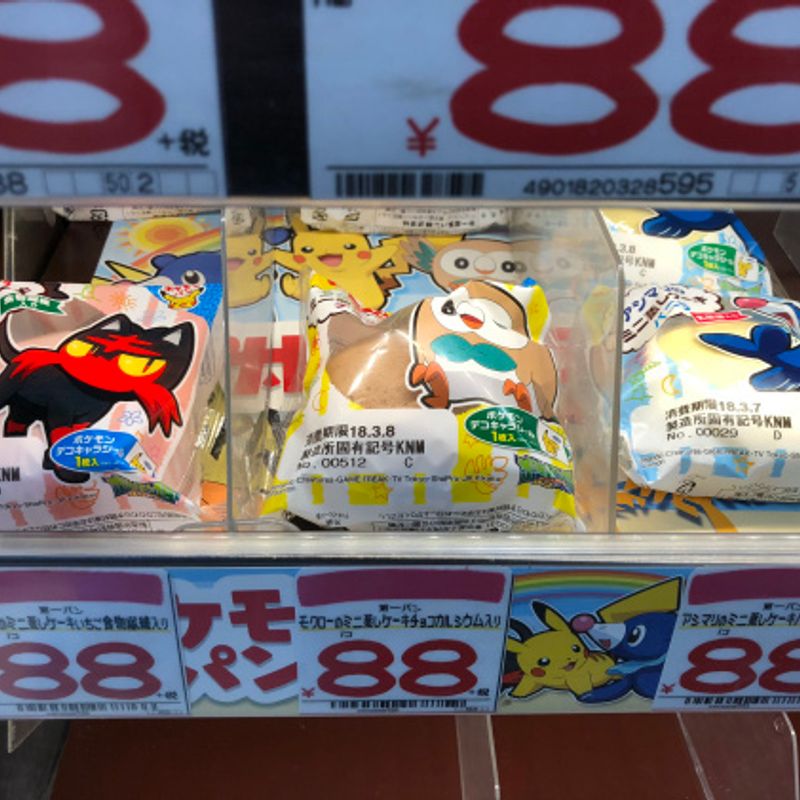 There are several different types of sweet bread that come with a Pokémon package design. Also, a random sticker is included with each.
If you luck further you might also find Pokémon chewing gum and other items.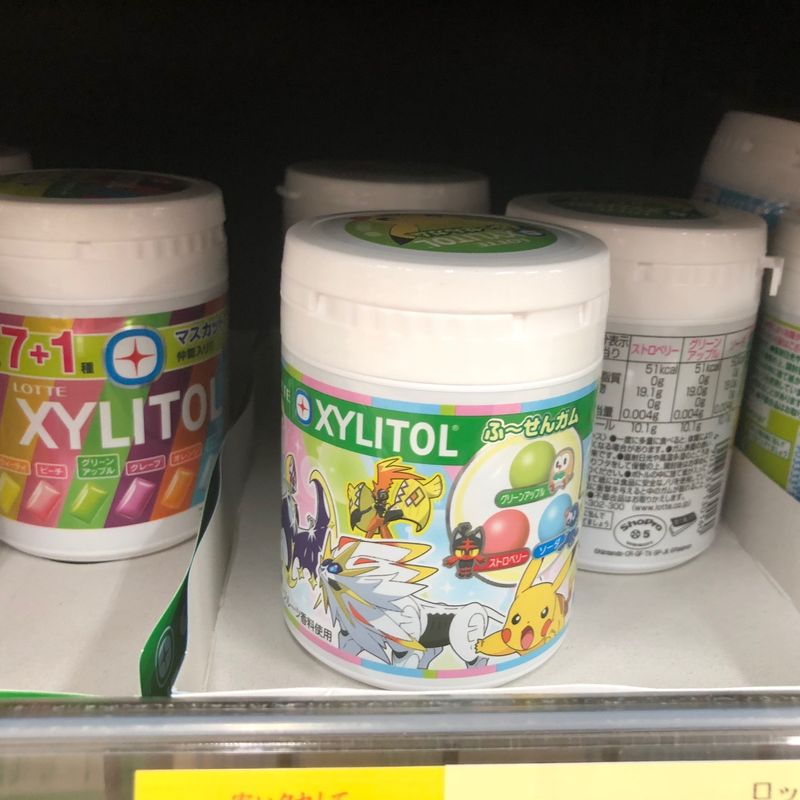 2. Buy Ichiban Kuji
Ichiban Kuji is a lottery for goods and merchandise of a certain franchise. You can buy a lottery ticket for about 600 Yen and will get a random item.
If you're lucky you can get big plush toys and figures, but also the lower prizes are nice, too. Usually, the lower prices are small plushies, mini towels, and keychains.
Usually, there is about one new Pokémon lottery every month and the prizes are always limited to a certain lottery and cannot be obtained anywhere else. You can buy them at bookstores, the pokémon centers, and convenience stores.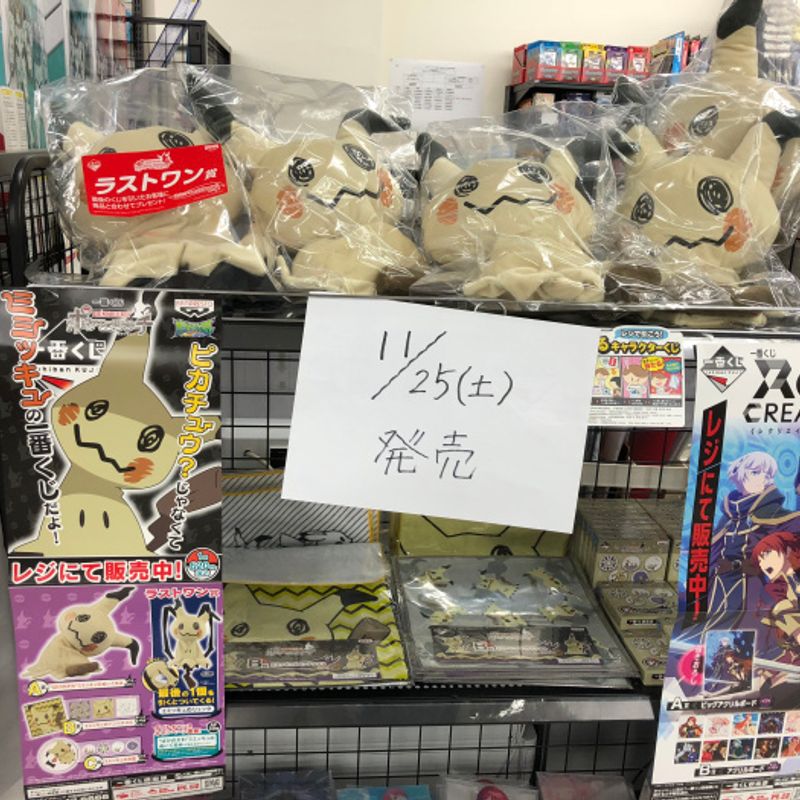 This is how the Kuji are lined up in the store
3. Visit the Pokémon Center on your birthday month
When you visit the Pokémon Center on your birthday month you can get some free goodies and discount tickets for purchases at the center.
Just visit the birthday counter and show them a document where your date of birth can be confirmed. You will receive a birth crown, a birthday card and a download option for a special Pokémon you can download to your game cartridge.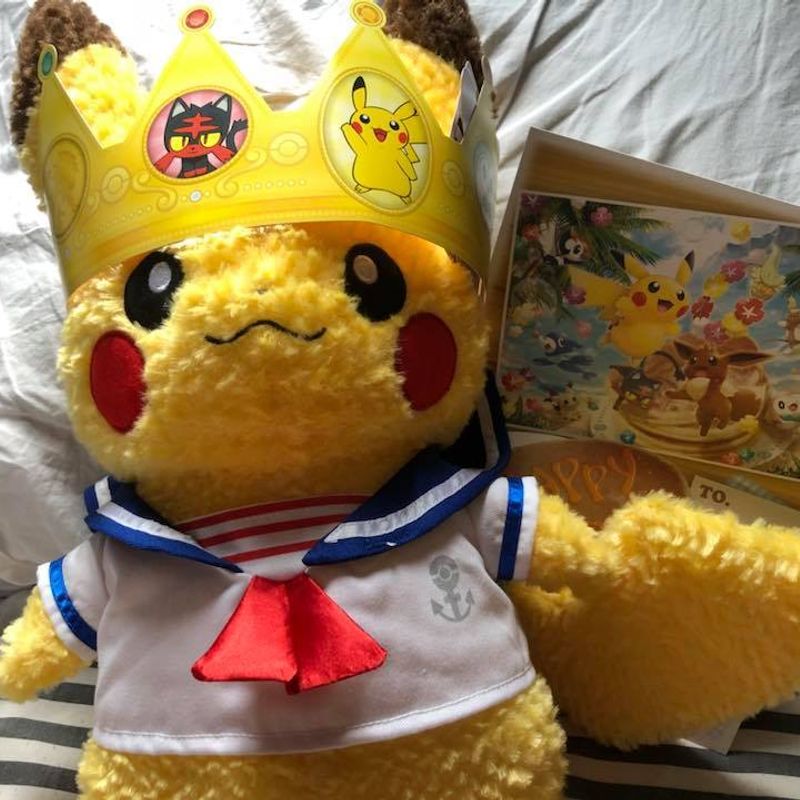 You will also get a 5% discount ticket that you can use for purchases at the center. It is only valid for one day, so be sure to go on a day when actually want to purchase something. Another niche gimmick is that when you wear the crown the Pokémon center staff will say their congratulations.
4. Try the Magikarp Taiyaki
In some areas in Tokyo, you can get taiyaki that are shaped like a Magikarp. Taiyaki are a traditional Japanese sweet, a fish-shaped waffle filled with red bean paste. Usually, they are formed like a regular fish but the store Kuriko-an has started selling a Pokémon version of them.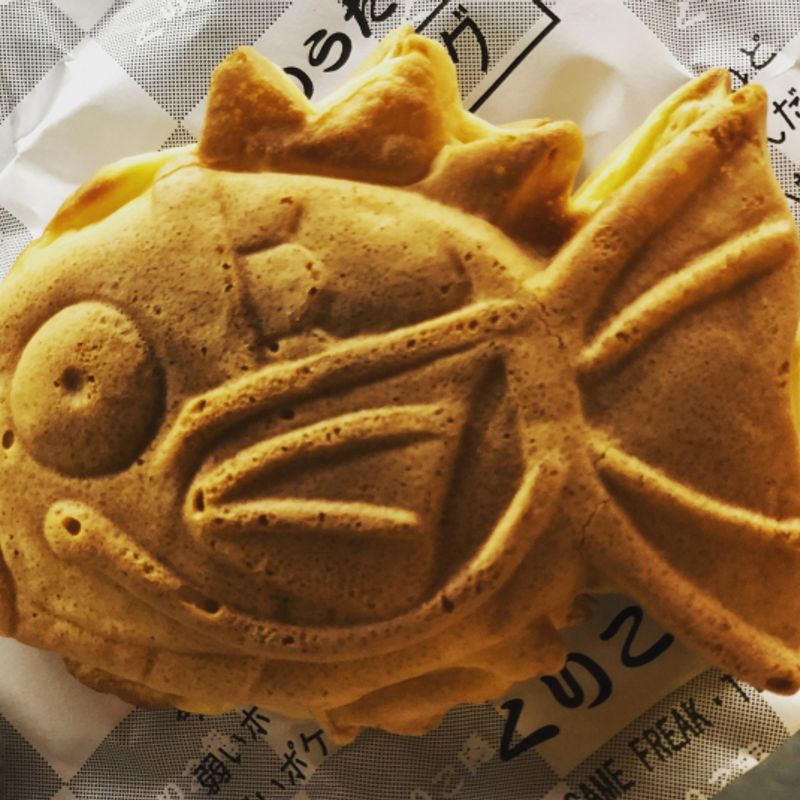 You can get these Magikarp taiyaki at the stores in Yokohama, Asakusa, Kichijouji and Akihabara. They basically taste like regular taiyaki and you can choose between chocolate, custard cream and red bean paste for the filling.
I hope some of these ideas help you to enjoy your Pokémon fandom in Japan even further.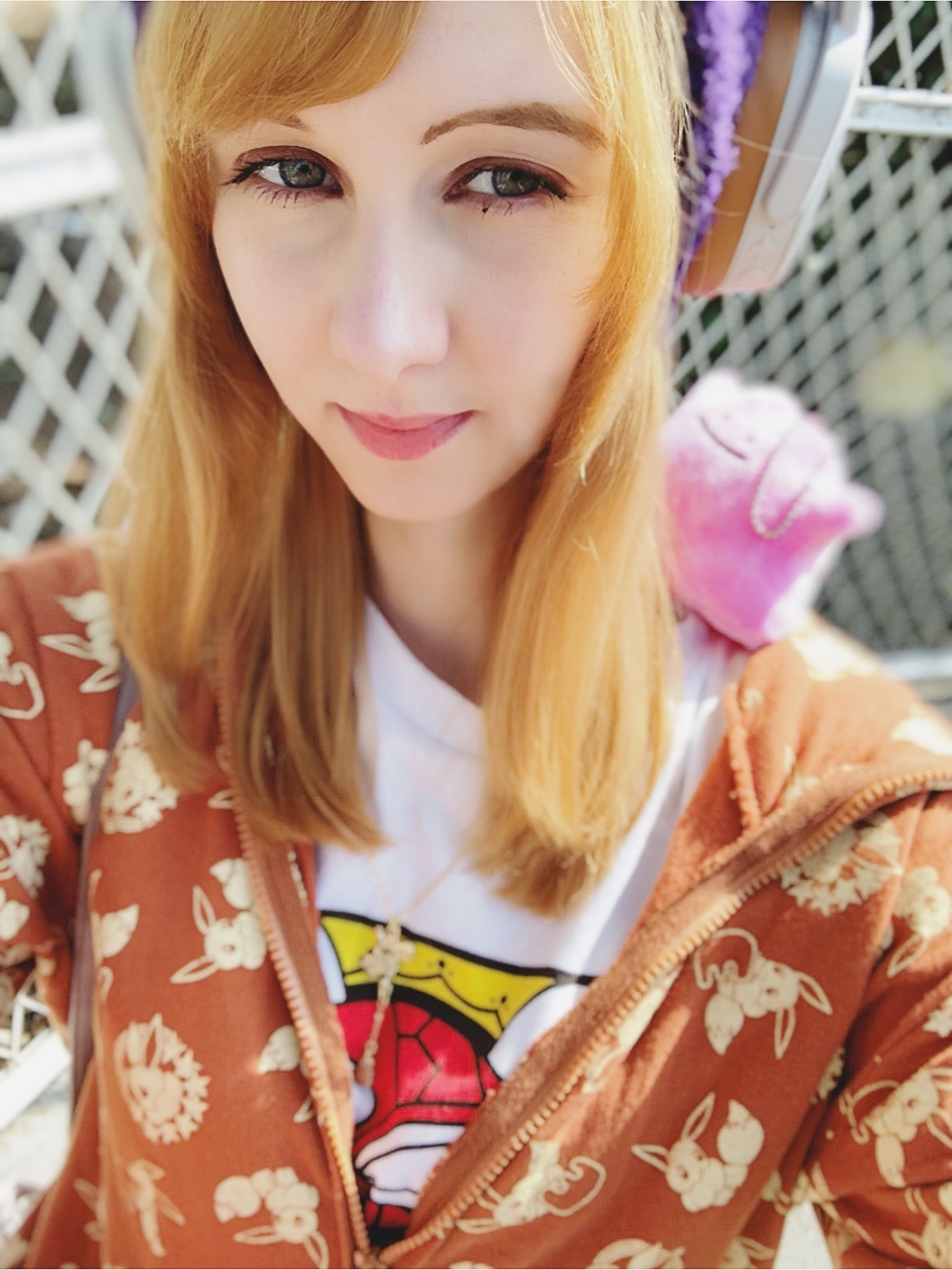 Hi, I'm Eli. I'm from Germany and moved to Japan a few years ago. I am a typical nerd and like collecting Pokémon merchandise.Follow me on twitter (@hannari_eri) for the latest nerd News from Tokyo. I also write a blog in German over here. https://lifeinjapanisstrange.wordpress.com/
---