Jun 29, 2017
Slowly it gets hot in Tokyo, so we took the opportunity and went to the cool Nagano Prefecture for a weekend. By car it took 2 1/2 hours from Tokyo to Karuizawa / Saku. For the first time without traffic jam.

Our first goal was high up in the mountains, the Suetoshi horse farm. We were lucky that the rain stopped when we arrived and the sun came out while we had 20 degree.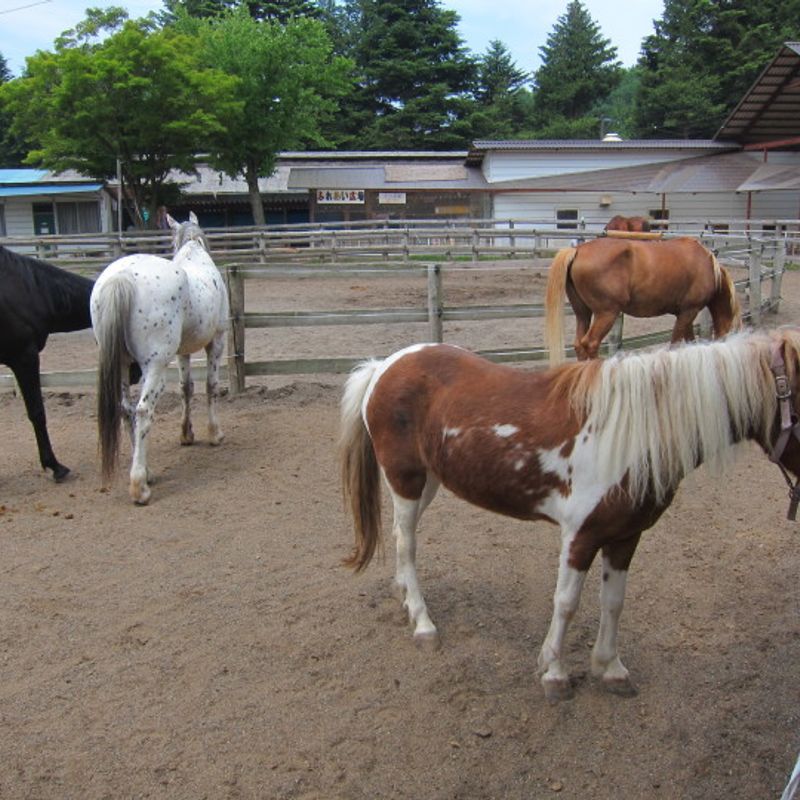 The Suetoshi horse farm has over 100 horses and ponies as well as many other small animals. The highlight, however, are the so-called miniature horses, which are just 80 cm tall. The horses were very kind but as soon as you had something to eat, they started to fight for the food. I am usually afraid of big horses, but these small miniature horses were so sweet.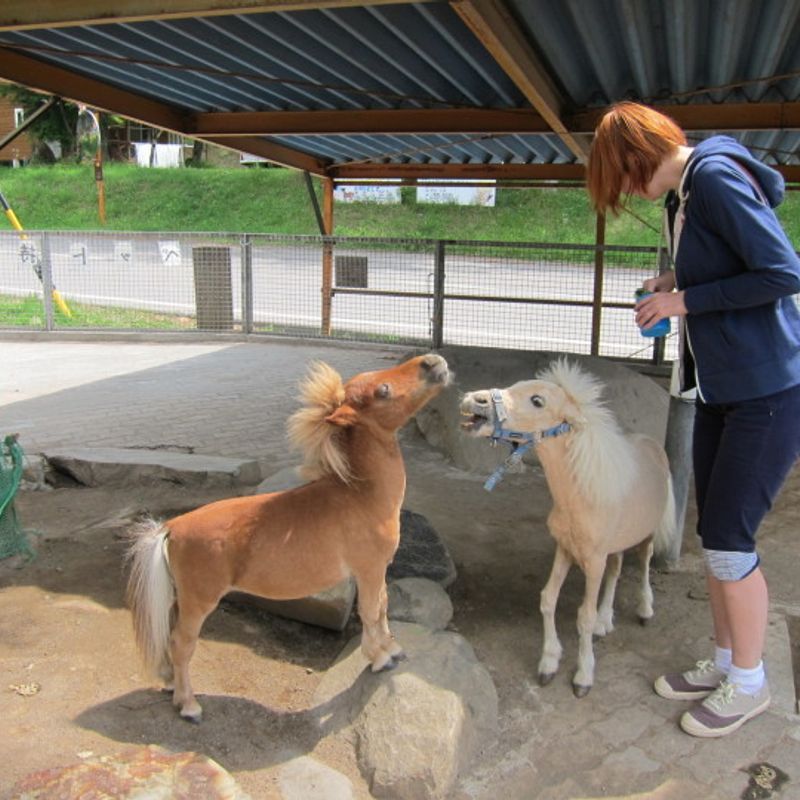 There were also many small and large dogs laying around or playing with the visitors. Right next to the horses was a small minizoo with goats, geese, cape barracks, pigs, guinea pigs and rabbits. I really love rabbits, that´s why I played and feed them for a while.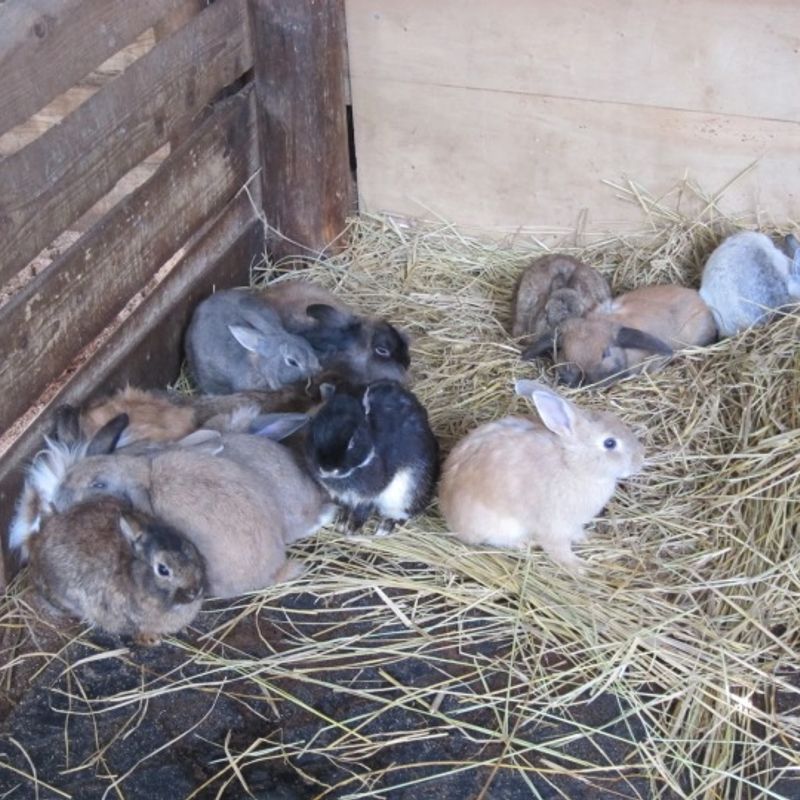 The farm offers various options for riding. Once the normal guided ride around the farm for starters. However, you can also take lessons or even take a trip with the horses through the mountains. I would have loved to go on a tour to the nature, but unfortunately I´m just a beginner, so it is kind of difficult. If you are a big horse fan you should use that chance!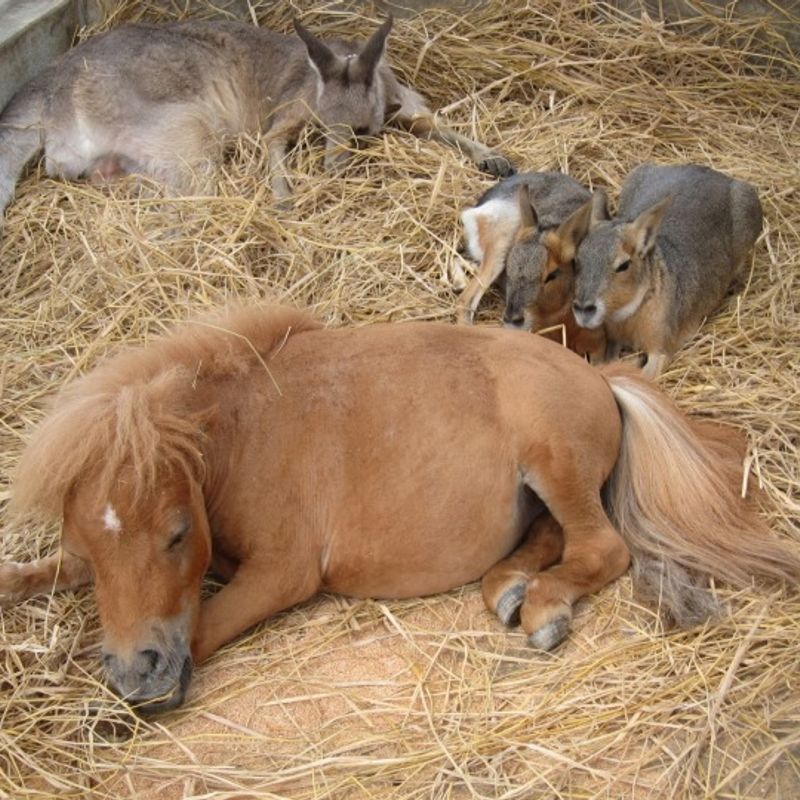 After that I visited the small Sheltland Ponies. There was a 2 weeks old little folen, which was so sweet and already much bigger than the miniature horses.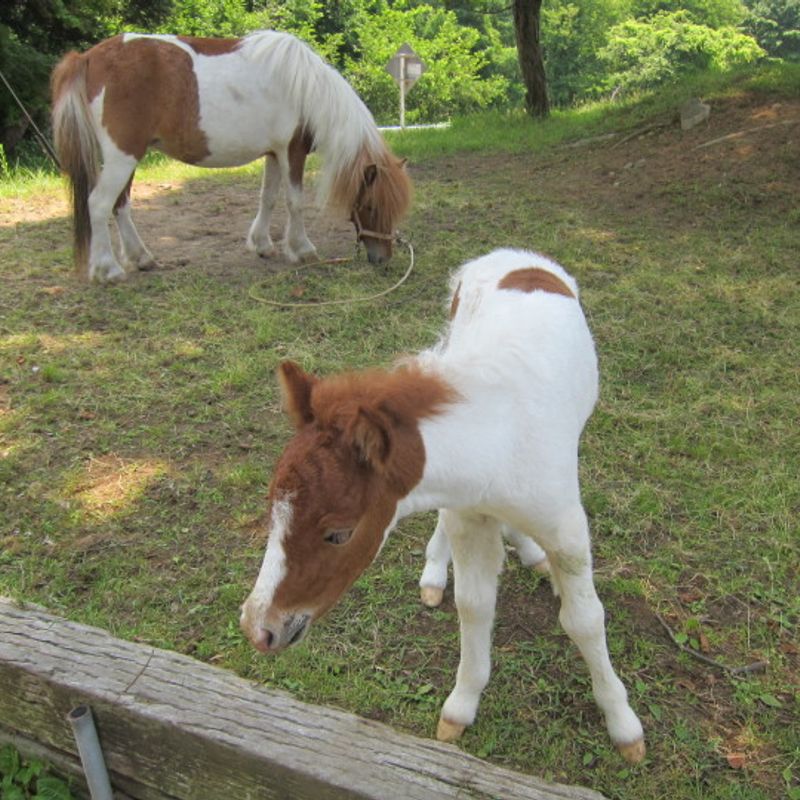 The horse farm is really a great adventure if you love horses very much!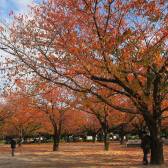 I´m a german girl living in the center of Tokyo, but my true love belongs to the countryside of Japan (especially Chiba and Hokkaido). I love traveling Japan and explore hidden areas.
I want to help people with my articles to get in touch with the Japanese culture and all the beautiful places you can explore.

Besides traveling around, I love trains, handcraft and my little rabbits.
---