Jun 6, 2017
Japan is a huge island completely surrounded by water. Especially during the summertime everybody likes to go to the beach and enjoy the ocean. Living in the center of Tokyo makes it difficult to go to a nice beach. The beaches in Tokyo are mostly very dirty and not that beautiful. That´s why I recommend going to the neighboring prefectures. Here are my top 5 places for swimming around Tokyo: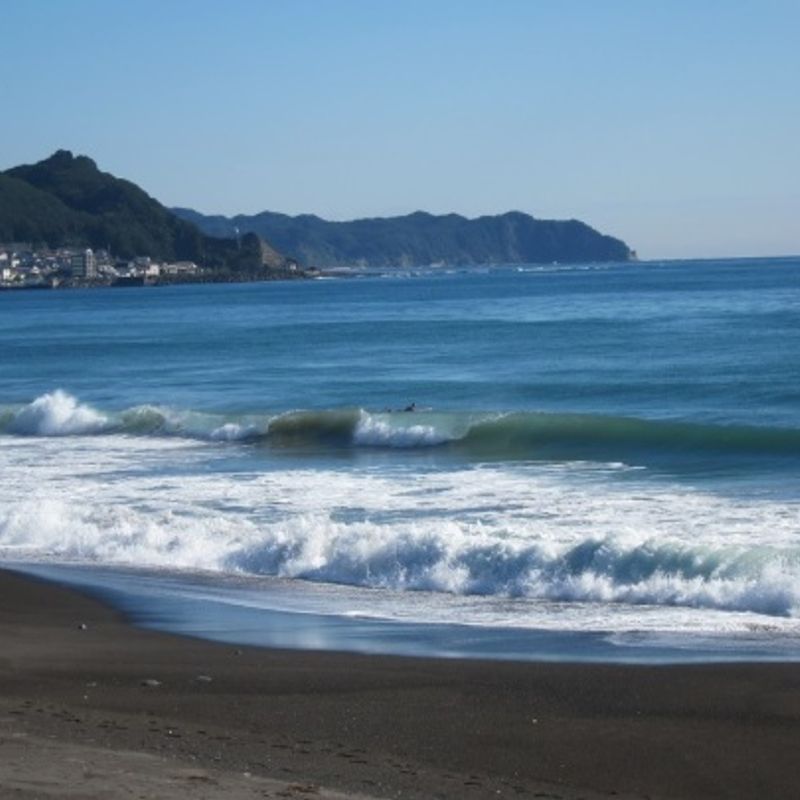 1. Tateyama
South of Chiba is the small city of Tateyama with many beautiful, nice sand beaches. The easiest way to go there is by car but it is also possible to use the train but it takes around 2 hours from Tokyo station. If you like water sports you should use the chance to rent a surfboard and do a ride on the waves. The area is very popular as a surfing paradise.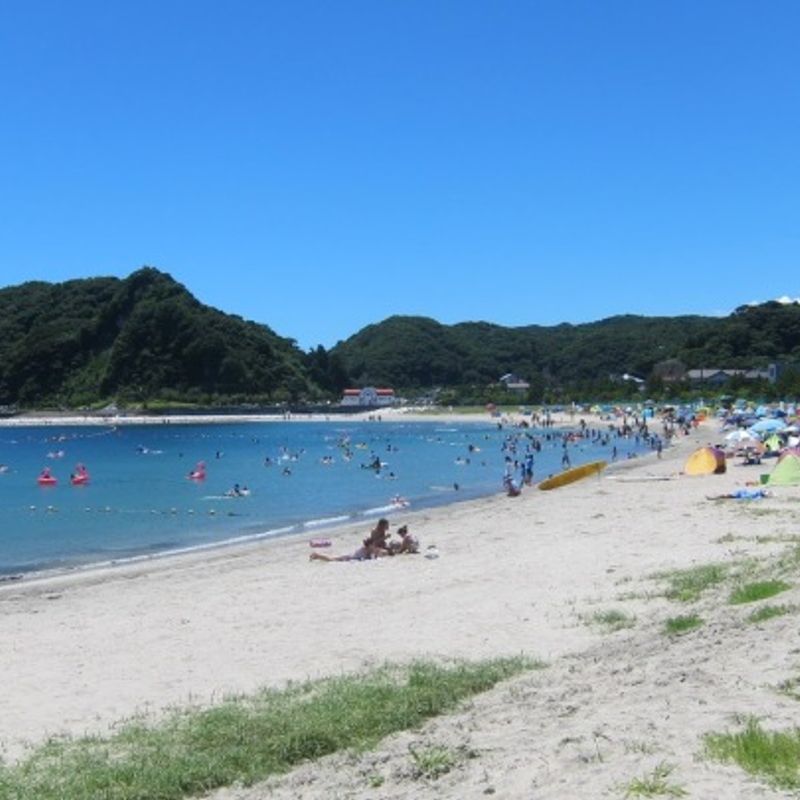 2. Katsuura
Also south of Chiba in the Katsuura area close to Seaworld in Kamogawa are beautiful sand beaches and great surfing spots. Especially the Moriya and Uhara beaches are very popular for surfing. You can go there by train from Chiba city by the Sotobo Line. From Tokyo station it takes around 2 hours by local train. If you like it more calm and just want to enjoy the beach, I would recommend the small creek very close to Kazusa-Okitsu Station. It is also a nice place if you want to explore the area around the cliffs. Around the big beaches are many small surfing houses where you can stay for a night and enjoy a barbeque in the evening.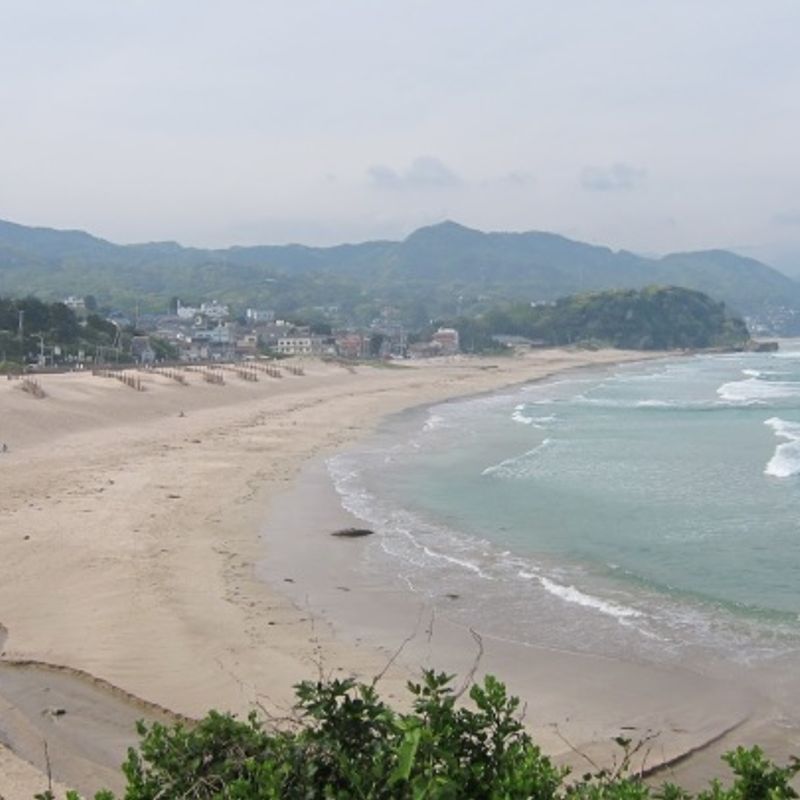 3. Kisami Ohara Beach in Izu
A little bit further away from Tokyo is the Izu Peninsula in Shizuoka Prefecture. The Izu has many beautiful beaches and is easy to access from Tokyo by train. If you are renting a car you can go to some less crowded beaches which you can only visit by car. I recommend the Kisami Ohara Beach, south Izu, in Shimoda. The beach is a very beautiful sand beach surrounded by mountains.

4. Tokyo Summerland
If you prefer to stay in Tokyo you can enjoy some outdoor pools like Tokyo Summerland in Hachioji. It is a huge outdoor waterpark where you can enjoy different water activities like many sliders or floating down a river in a tire. They have indoor and outdoor pools for every age. Tokyo Summerland is very popular among the young generations, that´s why it can be very crowded during summer break and on the weekends. Also note that tattoos are forbidden there.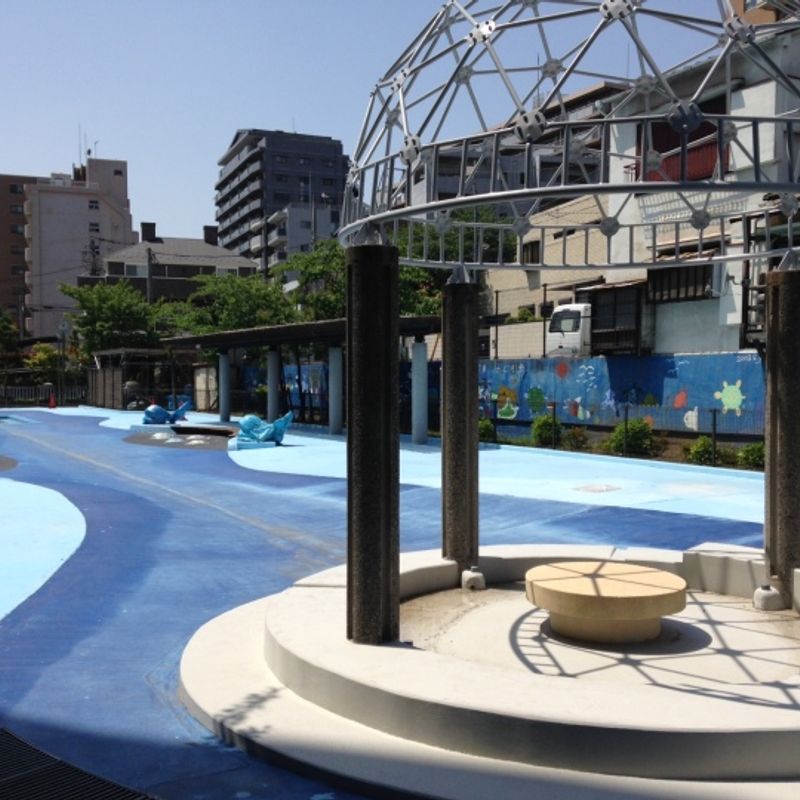 5. Local water playgrounds
My last recommendation is for the younger generation. You can find many small water playgrounds in most of the areas in Tokyo. Those small playgrounds are mostly for little kids who like to play in the water. The water is usually very shallow and there are often small sliders or other toys for playing in those pools.
Unfortunately those pools are mostly open only in August and at special times during the days. You should check out the times of your playground before going there.

The Japanese summer is always very hot and long. So please stay cool and get refreshed at one of the nice beaches.
Please note that there are often operating seasons for the beaches (mostly end of July to the end of August). Only during that season will lifeguards be working at the beach in the case of any accidents.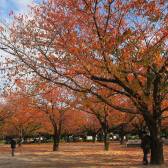 I´m a german girl living in the center of Tokyo, but my true love belongs to the countryside of Japan (especially Chiba and Hokkaido). I love traveling Japan and explore hidden areas.
I want to help people with my articles to get in touch with the Japanese culture and all the beautiful places you can explore.

Besides traveling around, I love trains, handcraft and my little rabbits.
---
3 Comments
I enjoyed this. You've got some great spots in here. I can also recommend the Tateyama and Katsuura areas. I often surf around those spots and even if you're not a surfer it's a great place to visit to enjoy the beaches and coastline. Around Katsuura town there are some great hikes along some rugged cliffs and headlands, although it would better to have a car to access these areas. I hadn't heard of Kisami Ohara Beach though. Sounds like a nice place.

Right now I live not far from Summerland - it's a bunch of fun there! It can get crowded in the summer though, especially on weekends.

Looking to learn how to surf here in Japan? Check out Splash Guest House they do great surf lessons in Chiba and are really easy to get to only 1.5hrs by bus from Tokyo station or on the train. They also have a great learn how to surf video which you watch before the lesson. they have a sister site called Surfing In Japan as well which is a great resource website explaining all the top spots to surf. If you are just looking to rent a surfboard they do all that as well , many many happy customers. Well recommended.