Dec 22, 2016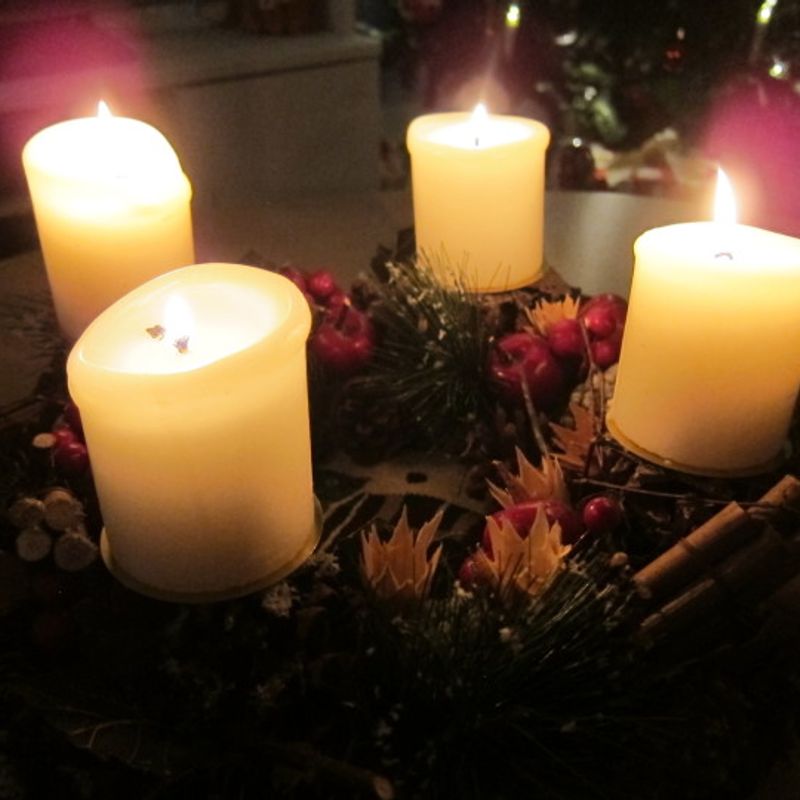 I´ve been living in Japan already a few years, but the Christmas season always brings back the memories of my hometown and I wish to be there. But mostly I can not go back every year so I´m trying my best to enjoy christmas in Japan. The Christmas atmosphere is totally different here. The following points are very different than what I used to know:

- The weather is always too warm!
At least in Tokyo it can be sometimes amazing hot during the Christmas holidays (up to 20 degree). And of course there is no snow when it is so hot outside.

- People tend to go out for a date on Christmas eve.
Usually Christmas is a holiday for the whole family in other countries. In Japan oshogatsu (new year's celebration) is the big family come together day. For many people Christmas is a romantic day, that´s why especially couples like to spend that day together.

- Christmas Illumination/light up:
First time I saw those Illumination events in Tokyo, I was very surprised. I didn´t understand what it has to do with Christmas. In my home country (Germany) we don´t have those light ups. People usually hang some Christmas decoration like lightning stars or candle at their windows at home.

- Christmas Food:
The typical Christmas food in Japan is chicken and Christmas cake. This tradition comes from a very old TV spot of Kentucky fried chicken. I guess nowhere else you will find this kind of food combination. In Germany there are many different kinds of dishes we are eating. Usually for the Christmas eve it is very popular to eat raclette or potato salad and sausages (it depends on the region). For the Christmas lunch on 25. and 26. December we have the big Christmas roast like duck, rabbit, goose or turkey. And of course all the time you can enjoy typical Christmas sweet like "Lebkuchen" or almond biscuit.

- Christmas markets open very late:
Most of the Christmas markets in Japan open 2 weeks before Christmas and end right after Christmas. So always make sure to check out when they are open. Usually the Christmas season starts at the beginning of December, except in Japan.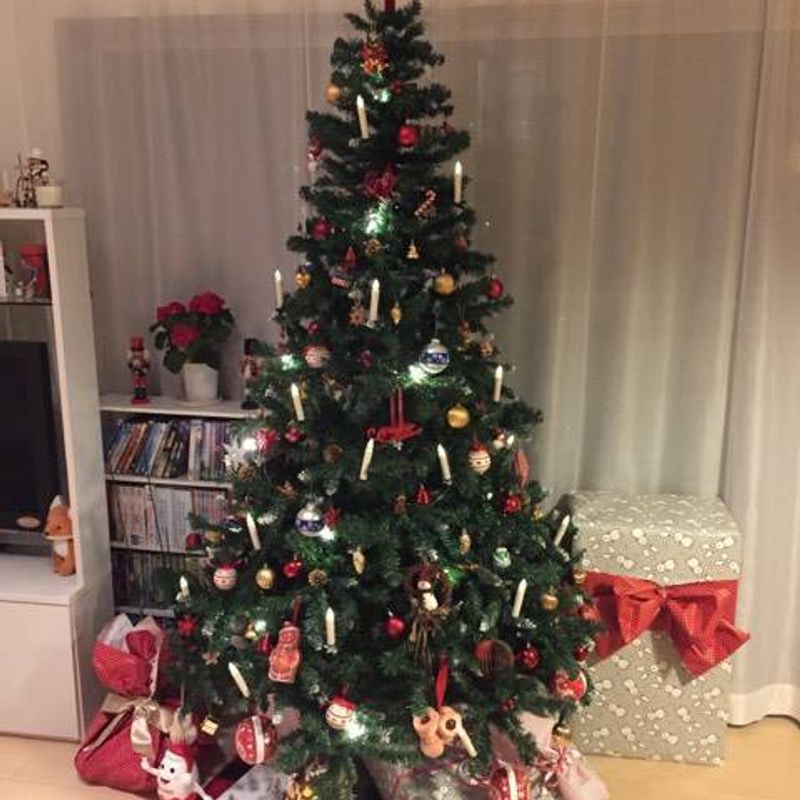 If I´m staying in Japan during the Christmas season, I´m trying my best to do as many traditional Christmas things as I can. Usually at the beginning of December, I´m starting to decorate the whole apartment with Christmas ornaments. For the right scent I´m used to put some cinnamon and orange on a small plate and put them in every room.

Around mid of December, I´m baking together with friends some Christmas cookies and the kids love to make a small "Lebkuchenhaus" which looks like the small house of the bad witch of the Grimm fairytale "Hansel and Gretel". After Christmas you can eat the whole house because it is mostly made from sugar, "Lebkuchen" and other sweets.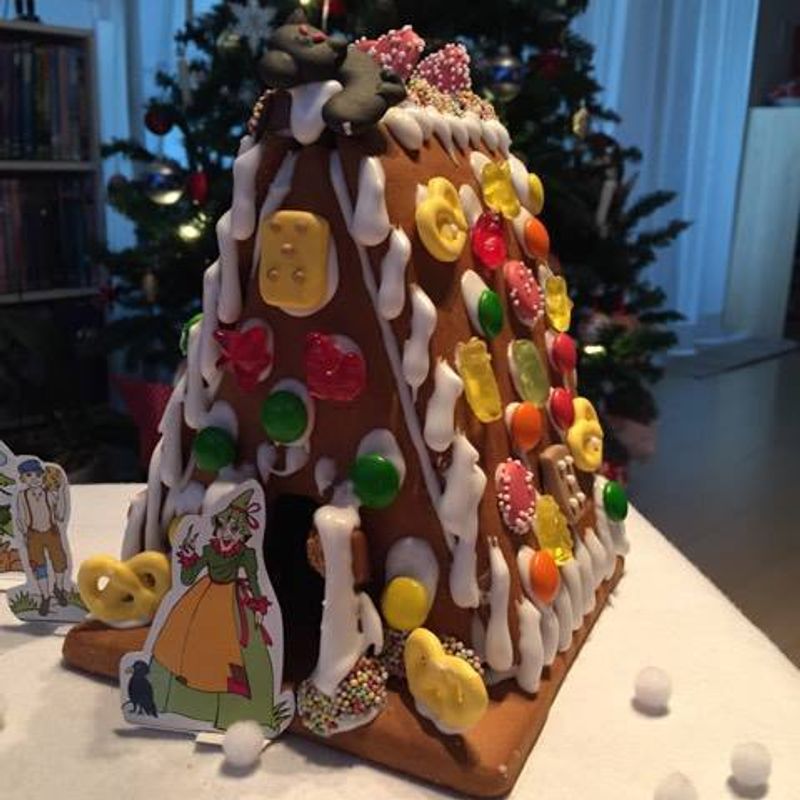 As soon Christmas is coming, I´m taking out the big two meter Christmas tree. Unfortunately it is very difficult to find a big real Christmas tree, so I´m used to put a fake one. To decorate the tree with many ornaments and electronic candles are a typical tradition in my family and usually a lot of fun.

The morning of Christmas eve in Japan is always a very busy time for me. I´m standing the whole time in the kitchen to cook for my Japanese family. We just celebrate one day in japan because usually nobody has off, when it is during the week. The typical Christmas lunch is a mix of all typical German food. Mostly every year I´m cooking a very huge duck which I ordered online, german style potato salad, red cabbage and octopus salad (that´s the Japanese part). As dessert we filling our stomach with Lebkuchen. After eating all those food we need to move our bodies. That´s why we visit the nearby Christmas market. In our case the Hibiya Christmas market is the closest. Also it has a very big candle pyramid original from Germany. Especially in the evening it looks very great! We just walk around and check out all the handcraft-/foodstores and drink a cup of "Glühwein" (hot wine).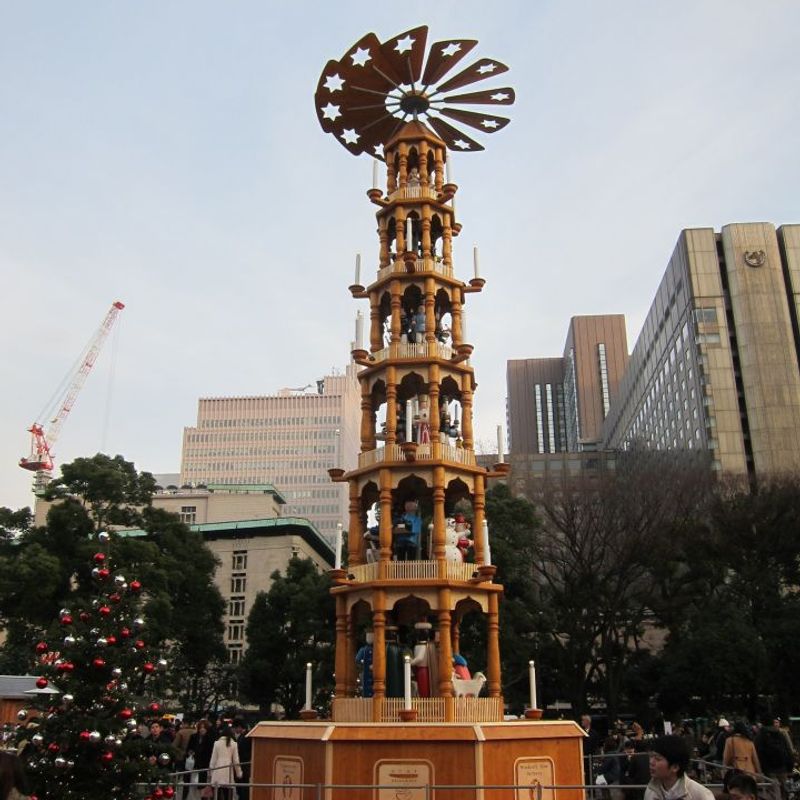 As soon it´s getting evening we are heading back to home and open all the Christmas presents which are laying under the Christmas tree. Most people just give presents to little kids, but I like the idea to also give a small present to the whole family members and friends.

Then we are turning off all the lights, except from the Christmas tree, and watch all together a typical Christmas movie like the "Christmas carol". My favorite one if from the muppets!

The day will end in a typical Japanese way with eating delicious sushi at a nearby restaurant.
Even I can´t celebrate in my hometown, I like now the way I´m celebrating in Japan too.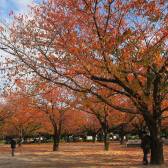 I´m a german girl living in the center of Tokyo, but my true love belongs to the countryside of Japan (especially Chiba and Hokkaido). I love traveling Japan and explore hidden areas.
I want to help people with my articles to get in touch with the Japanese culture and all the beautiful places you can explore.

Besides traveling around, I love trains, handcraft and my little rabbits.
---