Oct 16, 2017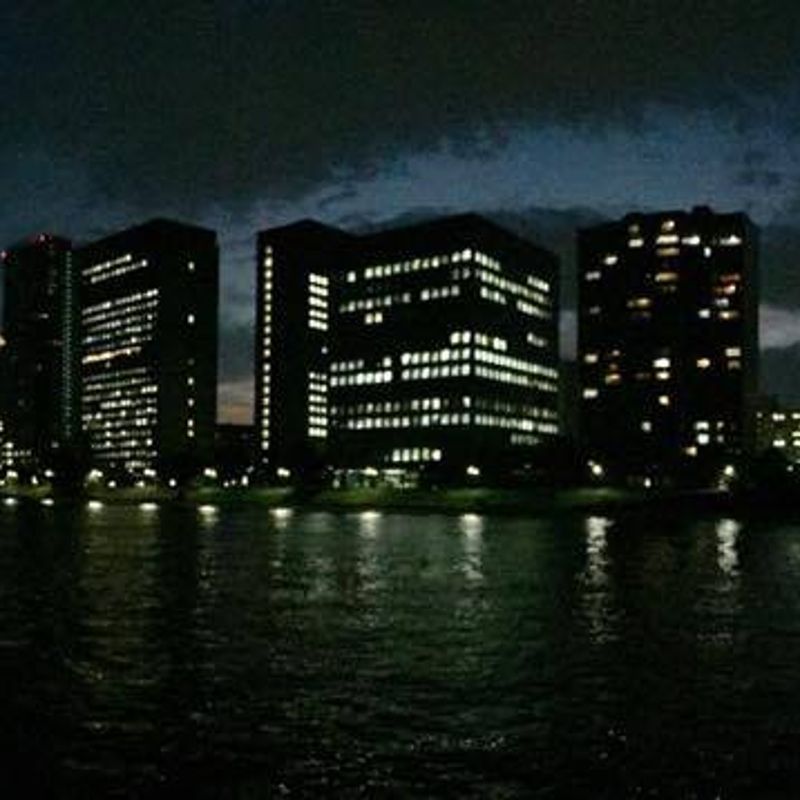 Recently one of my friends (26 years old girl from Germany) just moved to Tokyo and decided to stay in a sharehouse. I helped her searching for the right place and to move in.

In the following will be a small interview with her about the experiences about finding a sharehouse and about living inside:

Why did you come to Japan and how long do you want to stay?
I will study at a university for around one year in the center of Tokyo.

What were your criteria when looking for an accommodation?
The accommodation should be as central as possible, that I can go by bicycle to the university and don´t have to be in crowded trains and spend too much money on transportation fees.

The rent incl. additional costs should not be more than 60,000 yen per month, which is already high for a student. Also it was important to me that I have my own privacy and don´t have to share the room with another person. Another important criterion was that using the washing machine and shower are included in the rent. In some sharehouses you have to pay extra for those.

Why did you choose to stay in a Sharehouse?
The rules in the sharehouse are more relaxed than in a student dormitory, that´s why I decided to choose a sharehouse. I can have guests in my room or let someone stay with me. Also sharehouses are much cheaper compared to one-room apartments or guest-families. Another advantage is that in case you want to rent your own apartment, you will mostly need a Japanese creditor. If you choose a sharehouse you don´t have to worry about those.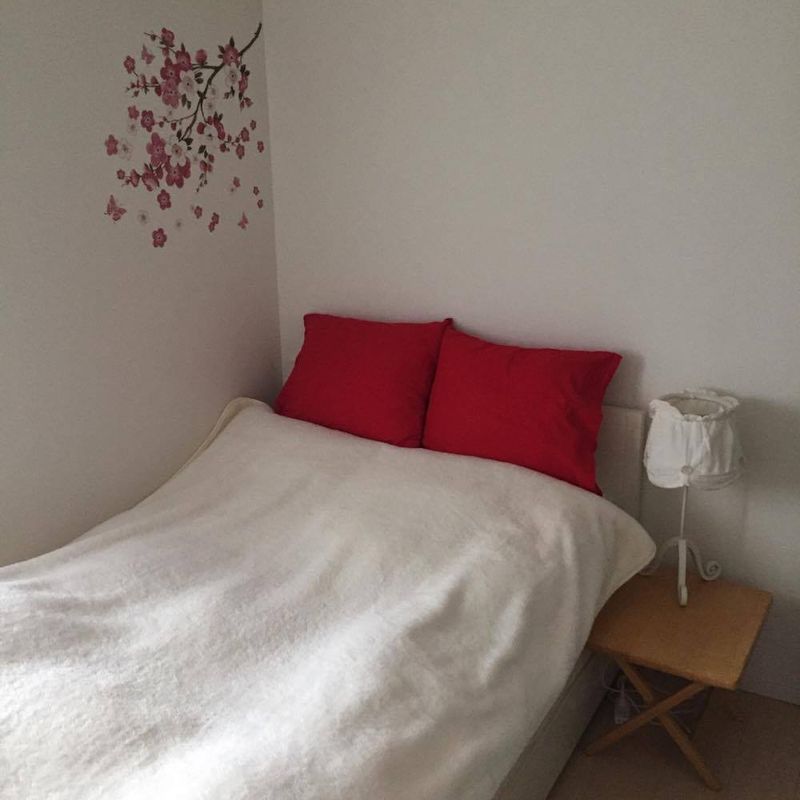 How is your life at the sharehouse?
You are part of a small house community, where everyone follows their own routine. The Sharehouse is spread over 5 floors. The first floor is just the entrance of the building. On the second floor are 6 bedrooms, a shower, a toilet, a kitchen, as well as a small lounge with TV, PC and printer. The third and fourth floor has 7/8 rooms, a shower and a toilet, while the fifth floor has only five rooms, a shower, a toilet and a small kitchen.

Even there is just one shower on each floor it is not a big problem, because everybody has a different daily life rhythm and is using the shower room at different times. During the week I usually get up at 7.30 h. Some people already left the house at that time or are still sleeping. Afterwards, I am going to the fifth floor to prepare my breakfast. Usually I will meet the same people every day at the same time in the kitchen or at the house. During the day I see less people in the house. Mostly they are outside or just staying in their room. Usually you will see your roommates only in the morning and evening.

In the kitchens are always several refrigerators. Each room has a compartment in the refrigerator, where you can store your food and there is also a small area in the kitchen cabinet for each room where you can put your own stuff. tableware and cooking utensils are provided by the sharehouse. There are also four washing machines and two dryers, which can be used free of charge. But it is not allowed to use them from 10.30pm to 8am. However, since the small lounge is quite small, most of the life is either outside the sharehouse or in the own room.

What about your roommates? Nationalities? Differences?
The sharehouse has 26 rooms, which are all occupied and in some rooms two people share a room. About 70% of the residents come from Asia, 30 % from Europe and Amerika. some of my roommates are Japanese, other Chinese and also Taiwanese. There is also another girl from Germany, two from England, one from France and one from America.

One of the biggest differences seems to be the understanding of hygiene. The common rooms and toilet/shower are not really kept clean by the Asians, while the others pay well attention to clean the space after using it.

Would you choose again to stay in a sharehouse?
I would choose again to stay in a sharehouse, but for the next time I would make sure that the number of roommates are not more than 10 people. Also I would prefer a sharehouse for women, just because of the hygienic aspects.

Which rules to you have in a sharehouse?
From 10:30 pm until 8 am you shouldn´t make any noise inside and outside of your room in order not to disturb the other roommates. Unfortunately many people don´t are much about that rule.
Also for every month there is a garbage plan (beside from separating garbage) in which is shown who is responsible for bringing out the garbage to the collection point on which day of the week. If you forget your duty, you have to pay a high penalty fee. If you are not at home on your duty day, you can ask a roommate or the house leader and somebody else will do it.
Also you are supposed to keep the shower, toilet and kitchen clean after using it, but many people doesn´t care that much.

How about the costs?
The rent for my 7.18 m² room is 58,000 yen + 12,000 Yen additional costs per month with shared bathroom and shared kitchen in the center of Tokyo. The cost includes free Internet, as well as the use of the washing machine/dryer and printer.

Any recommendation for a sharehouse?
Especially for Tokyo the website of "tokyosharehouse" is very helpful. You can also look for sharehouses in whole Japan there, but it doesn´t have so many.
The good side is that you will find many pictures of the rooms and common areas. Also you can choose some conditions (size of the room, one person per room only, time period). Some agencies only offer rooms for long-term stays (more than 3 or 6 months) or there are restrictions like you are not allowed to be older than 35 years old.

Furthermore you can choose sharehouses only for women /men, the number of rooms in the sharehouse, how often the house will be cleaned or if the use of washing machine/dryer s free of use or not. All in all I would recommend the site to anyone who decides for a sharehouse in Japan and especially in Tokyo!

I hope this little interview can provide a good insight how it is to live in a sharehouse for a short time.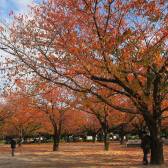 I´m a german girl living in the center of Tokyo, but my true love belongs to the countryside of Japan (especially Chiba and Hokkaido). I love traveling Japan and explore hidden areas.
I want to help people with my articles to get in touch with the Japanese culture and all the beautiful places you can explore.

Besides traveling around, I love trains, handcraft and my little rabbits.
---