Jan 4, 2019
Taking a look at how media overseas have featured Japan in top travel destination lists for 2019
With the new year comes plenty of lists to inspire us in our compilation of resolutions with travel a staple theme as we eye up a holiday schedule for the year ahead. So then travel experts and content providers have been drip feeding lists of best travel destinations for 2019 via glossy Sunday supplements to a readership half comatose on festive excess but sentient enough to want to keep the horrors of January at bay by dreaming of some exotic destination, far from work.
Like a festive TV schedule of Home Alone movies and Christmas specials these best-in-travel lists are easy to digest but having a vested interest in a specific destination might lend an added frisson to proceedings.
As expats living in Japan then, it's been interesting to see how (and how often) media outside of Japan have featured this country in their lists of best travel destinations for 2019.
A vested interested why? Perhaps it comes from a sense of pride -- to see the country we've chosen ourselves being recognised by others. Relief? -- or an assurance that we've not been totally forgotten by the motherland. Maybe there's an element of the smug -- to see the experts trying to cobble together insight into a country that we probably know far more about. Or concern -- that Japan's soaring tourist number targets (40 million for 2020) are being heard and acted upon causing favorite destinations to be overrun by platoons of flag-following package tourists (see Kyoto).
Or maybe there's inspiration to be found in interpretations of the Japan travel experience as absorbed by those who are free from the realities of living here. And so it is we take a look at how Japan features among the best travel destinations for 2019.
Region specific ...
Seto Inland Sea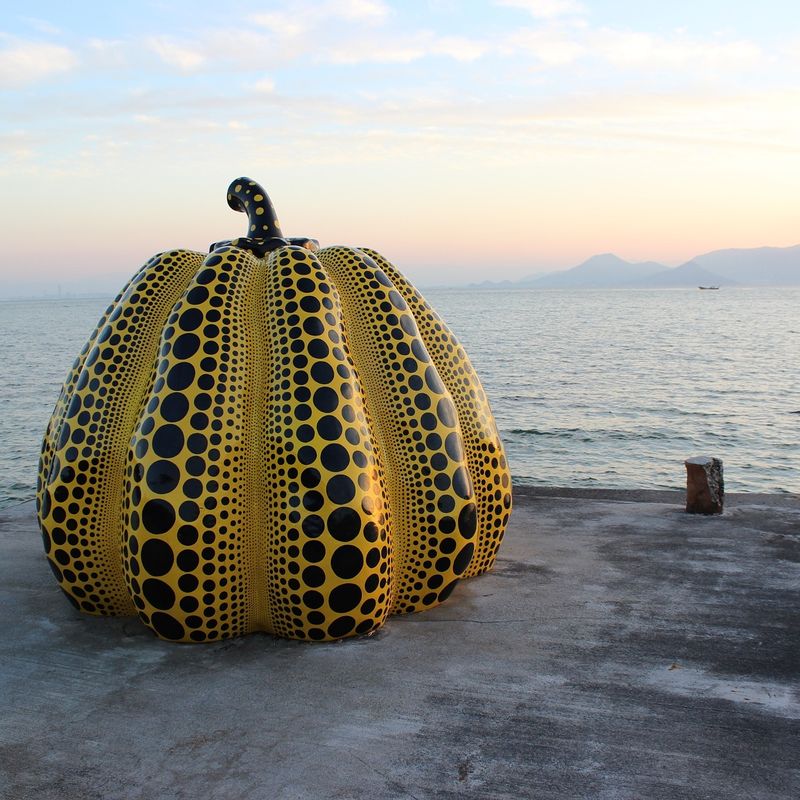 The Seto Inland Sea (Seto Naikai / 瀬戸内海) pops up at least a couple of times in the hot destination lists for 2019. Perhaps with good reason as art fest the Setouchi Triennale rolls around again in 2019 spreading exhibits and installations over 12 islands and two ports, across spring, summer and autumn.
It's thanks to the Setouchi Triennale that the region features in AD (Architectural Digest)'s "The Top 20 Places to Travel in 2019," sandwiched between Petra in Jordan and Caribbean island St. Barts.
The triennale is also given mention in the "Fodor's Go List 2019" which includes the region as a whole. Here the Seto Inland Sea area is described as being one that, "will whisk you away to a calm romanticism of the once upon a time."
Fukuoka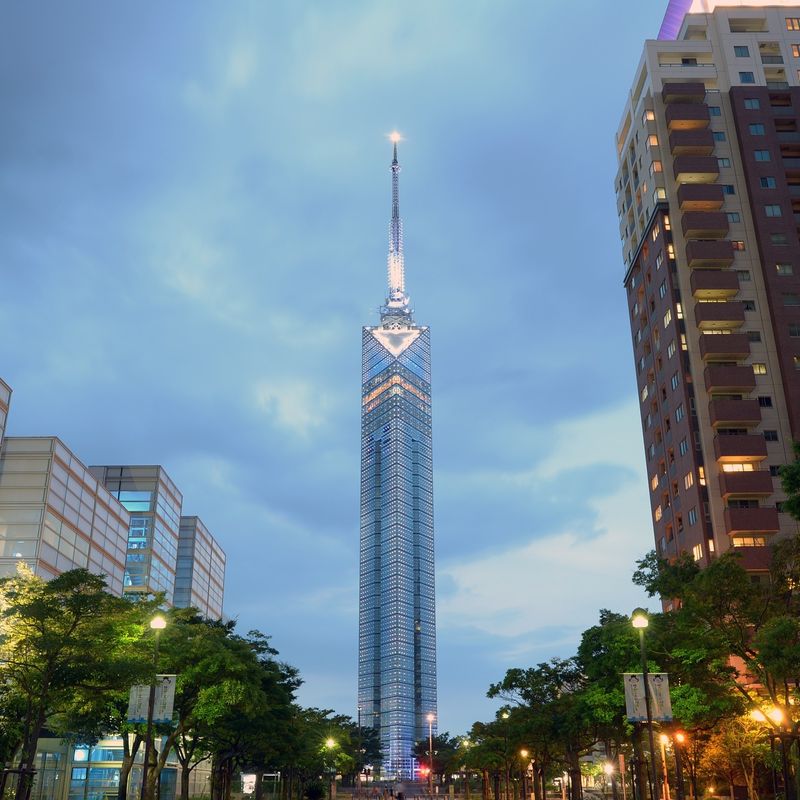 CNN Travel features the city of Fukuoka in their "19 places to visit in 2019."
One of the host cities for the 2019 Rugby World Cup, Fukuoka is described on the the list as, "the perfect destination for those looking to go beyond the well-trodden destinations like Osaka, Tokyo and Kyoto and see a new corner of Japan," with Fukuoka Castle and Shinto shrine Dazaifu Tenmangu given mention among highlights in and around the Kyushu city.
Wakayama Prefecture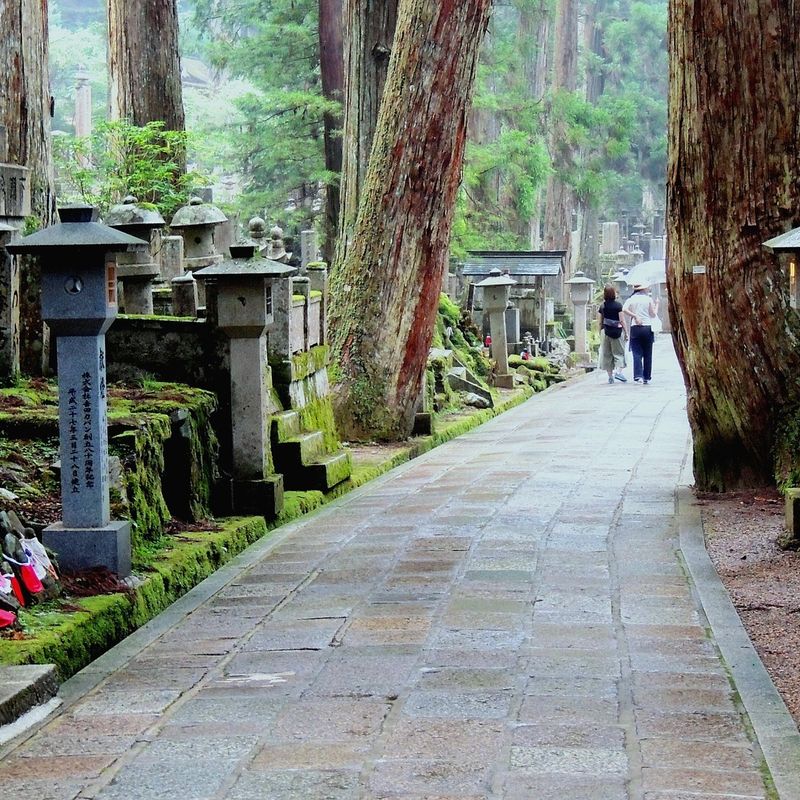 In a press release issued early in December, home-share giant Airbnb revealed 19 trending destinations for 2019 with Wakayama Prefecture, western Japan, among them.
The list of trending destinations was compiled from internal Airbnb data for bookings made for 2019 as of October 2018, searches in October and November 2018, and wish list inclusion in November 2018, all compared to the same data from the previous year.
According to the press release, Wakayama Prefecture, just south of Osaka and home to Mt. Koya (Koyasan) and its celebrated collection of temples, received a 128 percent increase in bookings from the previous period.
The Nachi Fire Festival (July) and Japan's largest open-air bath (Sennin-buro, Kawayu) are given mention as some of the prefecture's appeals.
Nagasaki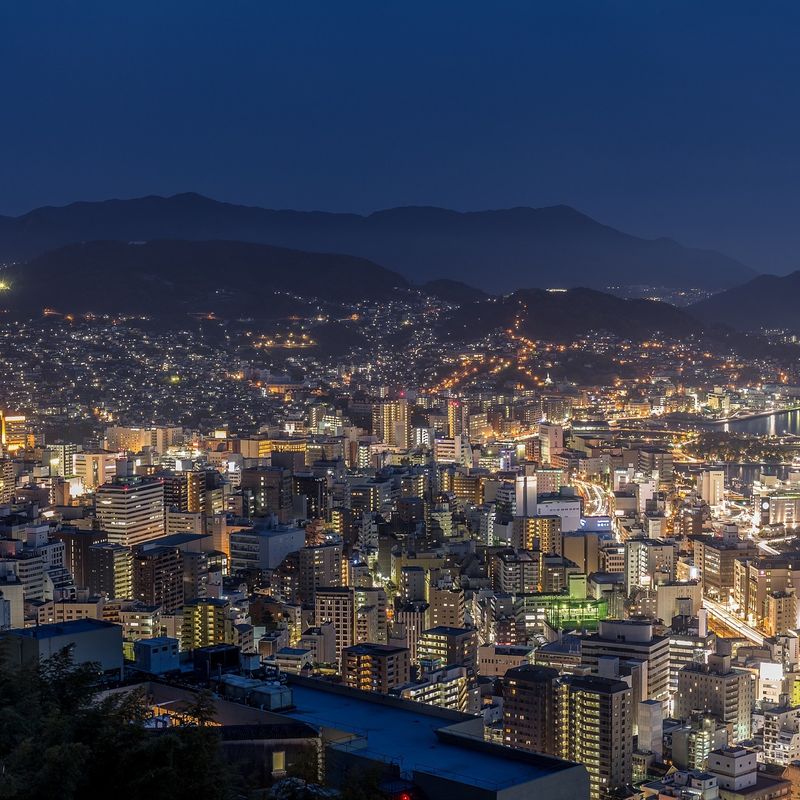 It's perhaps fitting that Nagasaki, as the first city in Japan to flirt (tentatively) with international relations, should feature on a list targeting travelers of today, or some set of days in 2019.
Nagasaki makes it onto "Frommer's Best Places to Go in 2019" with the travel guidebook publisher paying particular attention to the fact that in 2018 Nagasaki was afforded UNESCO World Heritage status thanks to its hidden Christian sites.
"Visiting these churches and monuments today offers a compelling insight into the ever-evolving tale of Japan's spiritual life and its interactions with the outside world," writes Pauline Frommer on the publisher's list.
Kyoto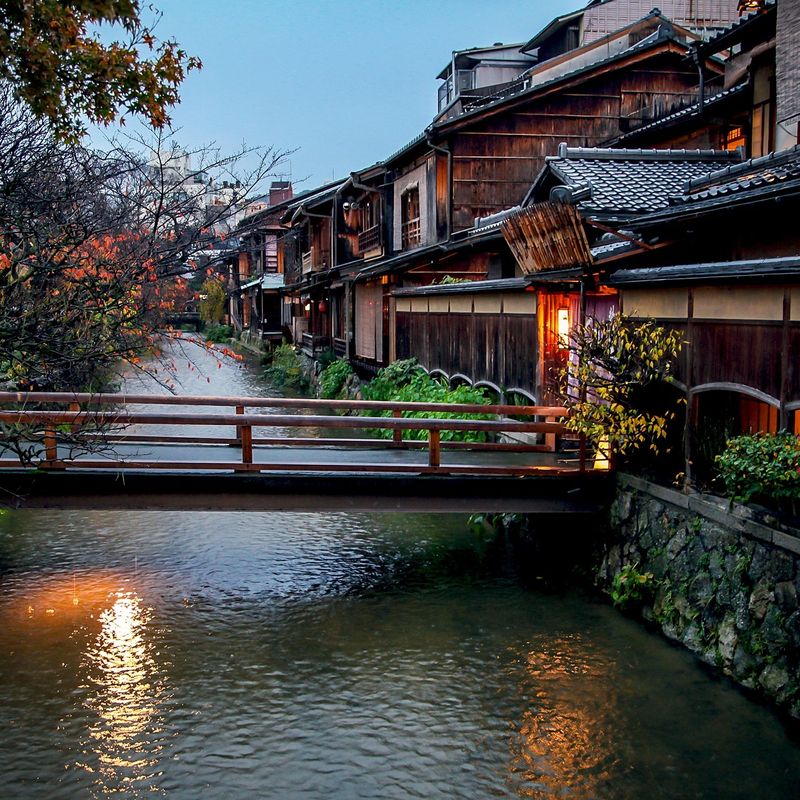 While most of the Internet chatter surrounding The Wall Street Journal's "10 Most Intriguing Travel Destinations for 2019" list seems to be occupied with Missouri getting the nod recognition, on these shores we might be more interested to see that Kyoto makes an appearance on the list.
Interested because Kyoto making a list of must-see travel destinations is about as original as the city is off-the-beaten-path? Or interested because this is, in fact, a list of destinations that are "intriguing," a term that might, to some ears, lend itself an element of the unknown. Something hard to say of Kyoto.
Either way though, Kyoto is certainly a spectacular destination and one might speculate that any trip to Japan, especially a first one, would surely be missing out were Japan's ancient capital not to feature on the itinerary. However crowded parts of the city have become.
Tokyo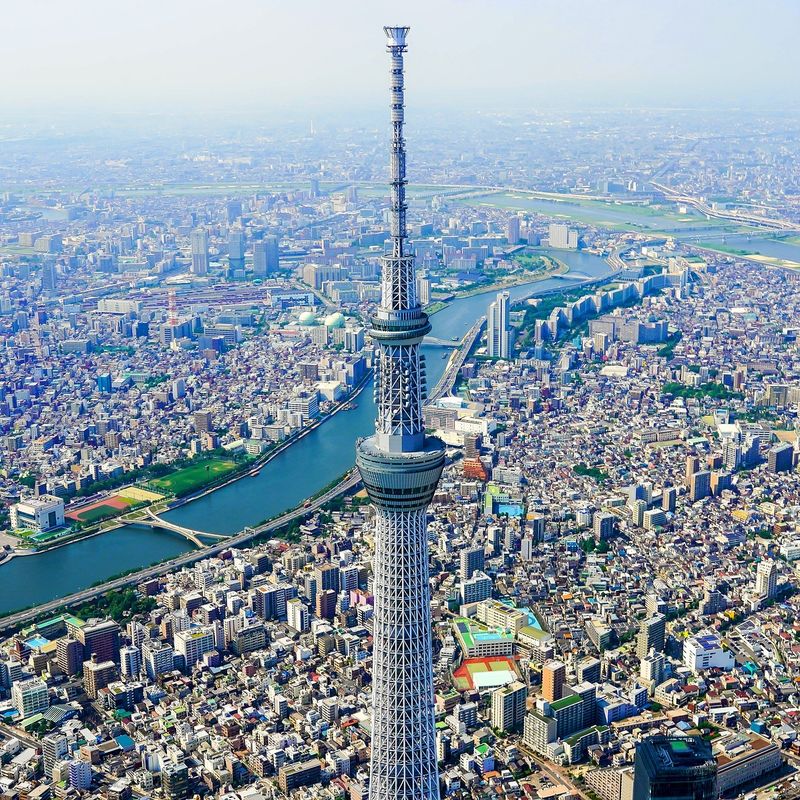 There's a strong case to be made that with all best-destinations-Japan lists if Tokyo isn't on it, it's only because having the Japan capital on any Japan travel itinerary (for those arriving from overseas) is so much of a must as to be a given.
In 2018 Tokyo was selected as the world's best big city outside of the U.S. for the third consecutive year in a reader-poll conducted by U.S. travel magazine Conde Nast Traveler, and the Japan capital has made it onto a list for 2019 compiled by travel, media and entertainment startup Culture Trip in their "Culture Trip Wishlist: Destinations 2019."
The 12 cities on the 2019 Wishlist were selected by the Culture Trip editorial team, based on those cities that have seen the largest growth in interest from the site's millennial users, among other factors.
Tokyo features at No. 7 on the list with the Japan capital's high number of Michelin-star restaurants, fashion scene, and public transportation picked up for praise.
No. 1 on the "Culture Trip Wishlist: Destinations 2019" is Oaxaca City in Mexico.
Tokyo also makes it onto a list compiled by the research wing of travel service Hopper (Hopper Research) which details "Trending Destination For Millennials in 2019."
The list, based on analysis on app usage from Hopper's over 30 million users, has Tokyo at No. 8 on a list topped by the island of Bora Bora in the South Pacific.
Tohoku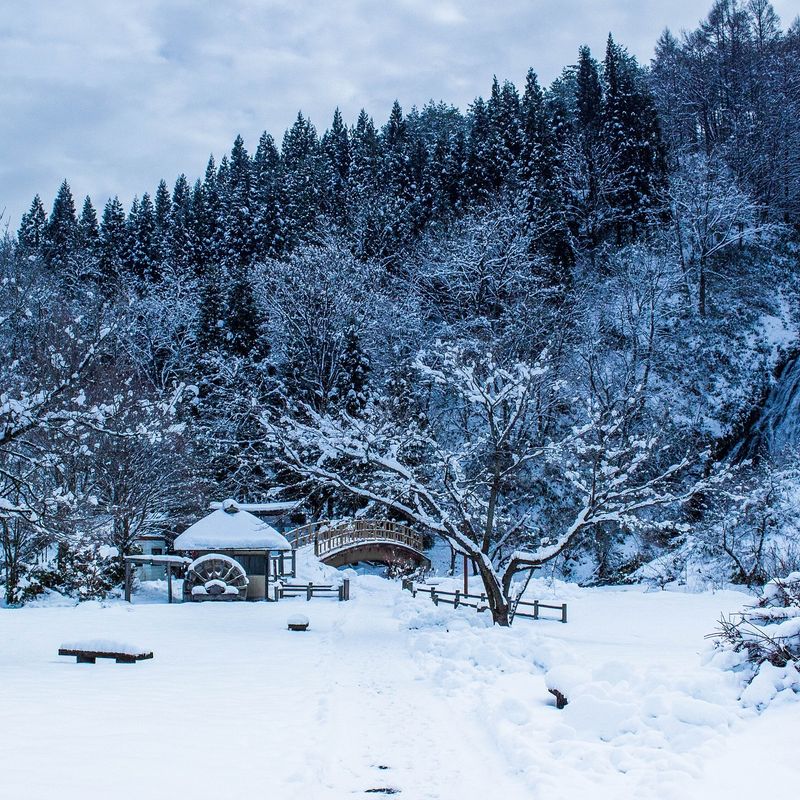 The U.K. branch of lifestyle magazine Elle published a list of "18 Holiday Destinations: Where You Need To Visit In 2019," after consultation with top travel experts in the U.K.
Tohoku features at No. 7 on the list (topped by Northern Italy and The Swiss Alps) for its natural landscapes, hiking and skiing in winter. The village of Kakunodate (Akita) and the Nebuta Matsuri (Aomori) are also highlighted.
2019 hot travel destination - Japan
There can be no doubt that the world's eyes will be on Japan in 2019, and beyond. The Rugby World Cup 2019 will bring fans of the sport to 12 venues across the country between September and November in an event that some are describing as a dress rehearsal for the 2020 Olympics and Paralympics held in Tokyo.
The hosting of such giant sporting celebrations is seen in travel industry circles as both a good thing and a bad thing, with both interpretations being used to fit Japan onto hot travel destination lists for 2019 -- get here before the world and its dog turn up in 2020.
Japan makes it onto Conde Nast Traveler's "The 19 Best Places to Go in 2019," a list endorsed and vetted by the magazine's editors from both "Traveler U.S." and "Traveller U.K."
Staying in the U.K., in another development that could put Japan in the sights of some travelers in 2019, U.K. carrier British Airways will begin operating direct flights from Heathrow Airport in London to Kansai International Airport (Osaka) from March 31. The service will be four flights per week.
Notable absences
Japan failed to make it onto any of the best places to go in 2019 lists compiled by guidebook publisher Lonely Planet. The lists covered top countries, top cities, top regions, and best value destinations with 10 locations selected for each. Sri Lanka, Germany, and Zimbabwe were picked as the top three countries.
The publication in November 2018 of its annual Best Trip issue saw National Geographic Traveler magazine reveal its 28 must-see destinations and travel experiences for 2019. Japan was absent across all categories of cities, nature, culture, and adventure.
There was also no room for Japan in the list of "50 Best Places to Travel in 2019" from travel magazine Travel + Leisure.
Where are your top Japan travel destinations for 2019? Lets us know in the comments or even create a post via the blogging themes.
See us on ...
Twitter and Facebook: @citycostjapan
Instagram: @city_cost_japan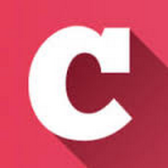 A Q&A and blogging community about life in Japan (plus a load of life-in-Japan stats!). Get your questions answered, share your experience! | Inquiry -> KyodoNewsDigital International Media | Tokyo, Japan | +81 3 6252 6402
---