Jul 4, 2016
I don't know what your image of a Tokyo Bay cruise is. I had two; one, a traditional Japanese meal, seated on tatami floors, aboard a small ship whose passengers are of an older vintage. Two, a proper plush job, 5-star slap up meal, your best threads, romance, and a soundtrack of noodly jazz piano. It was something of the latter that I was expecting when we attended the opening night for 2016 of cruise company, Tokaikisen's Tokyo Bay Nouryousen (東京湾納涼船). It actually turned out to be something completely different, from both (see video above to get a taste of the atmosphere).
Departing on a 5-tonne ship from Takeshiba Terminal, Tokyo Bay Nouryousen has been navigating Tokyo Bay waters for over 60 years, providing passengers with a night ogle of the world's largest urban area, as seen from the ocean. Last year saw passenger numbers reach 145,000. In 2016, they're looking to surpass 150,000. Well, they've between July 1 and Oct 10 to do it.
Being with the press and all, we got to board early for a snoop around and a photo shoot with the finalists of the 東京ゆかた美女コンテスト2016 (Tokyo Yukata Bijyo Contest). All very civilised so far. Then they let the passengers on. A lot of them. Most of them around university age. A moment ago, we didn't know where to put ourselves such was the abundant space. Now, we were wedged in between bright young things excited like classes were done for the summer (I think that may be true).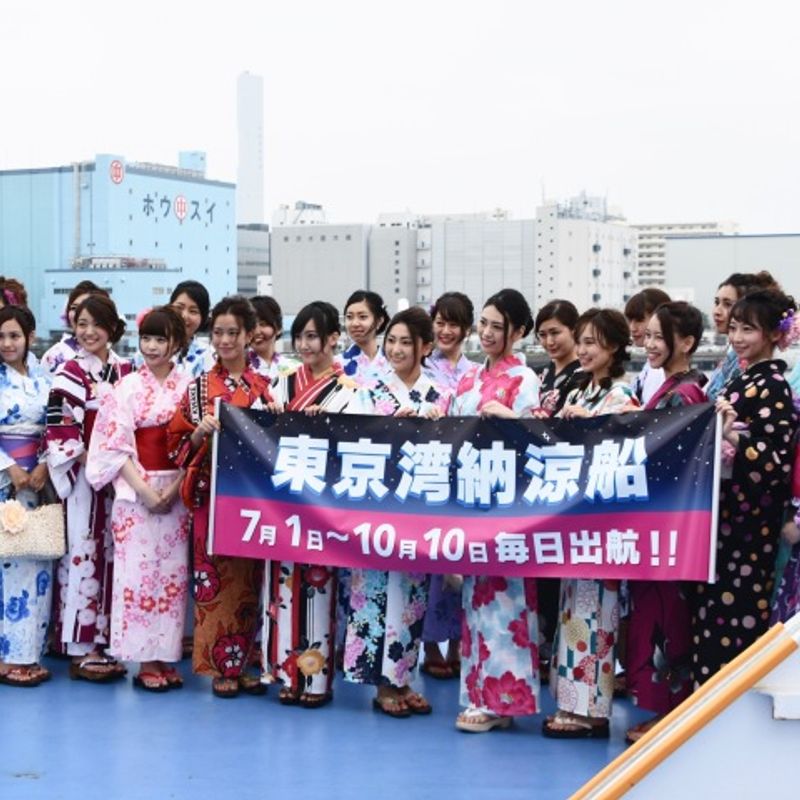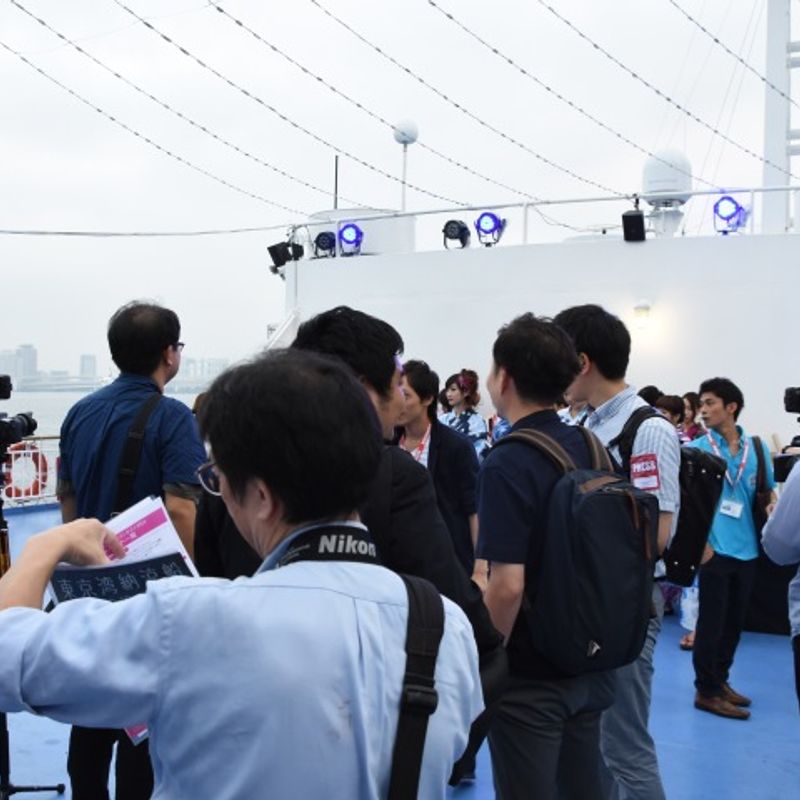 The ship houses private party rooms, and a restaurant (reservations required / party plans available). This is where we assumed most people over 30 to be. Few people made use of the 'free space' (reclining seats). Even fewer (ie, no one) the lower deck, which looked like a sleeping space.
No. Action revolves around TOP TERRACE (open air and the best views), A DECK (where there is an event space with dancing yukata girls), and B DECK where you'll find a 'Sweets booth' and the smoking areas. Food (hot dogs, taco rice, yakisoba - pay with food tickets) is available on A DECK, as are the food tickets.
Tickets for Tokyo Bay Nouryousen are a very reasonable 2,600 yen (1,000 yen discount if you're wearing a yukata (available to rent from the terminal), and probably most passengers were. Let's be clear - this is a near 2-hour cruise affording spectacular views of one of the world's great cities, and it's all-you-can-drink. And the drinks flow (very little waiting to get served). There are 'sours', wine, draught beer, and soft drinks.
Make no mistake, the vibe here is noisy, the music is pretty loud, and the alcohol cheap. Overall, if you're in the mood for it, it's hell of a lot of fun. And, if you can drag yourself away from the bar, the dance floor, or that conversation with someone who was once a stranger, there are views to be enjoyed. Spectacular ones that it's hard to put a price on. Tokyo Tower, Rainbow Bridge, Odaiba, Tokyo Gate Bridge, and Haneda Airport, are all on proud display. Don't drink too much, you won't want to miss them.
Departure: Takeshiba Kyakusen Terminal (nearest station: Takeshiba Station, Yurikamome Line - 1 min walk)
Times: Boarding 18:45 / Departure 19:15 / Disembark 21:00
Days: Cruises daily
Tickets: Adult 2,600 yen / Jr High 1,050 yen / Elementary school 550 yen
Period: July 1, 2016 - Oct 10, 2016
Tel: 03 3437 6199 (Reservations/Inquiries 9:30 - 20:00)
Web: http://www.nouryousen.jp/index.html
Yukata rental: http://yukata-natsu.tokyo/
Map: Takeshiba Terminal
Twitter: City_Cost_Japan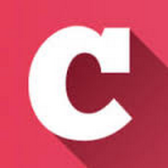 A Q&A and blogging community about life in Japan (plus a load of life-in-Japan stats!). Get your questions answered, share your experience! | Inquiry -> KyodoNewsDigital International Media | Tokyo, Japan | +81 3 6252 6402
---