Nov 11, 2015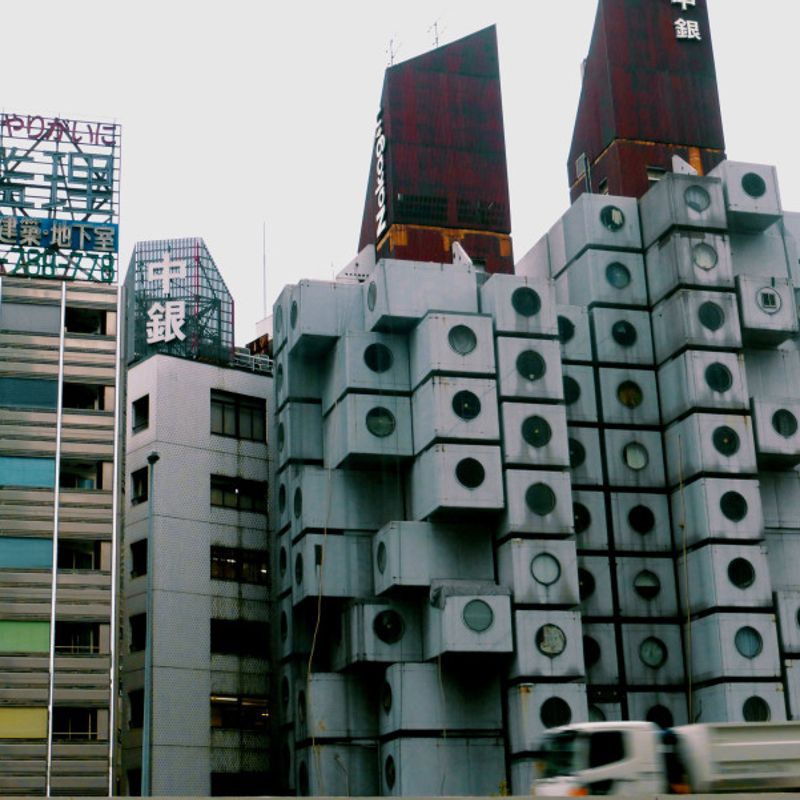 This year has seen some interesting additions to Japan's collection of unique hotels. We introduce the three headline grabbers below and how much they cost for a night's stay. Costs come directly from the establishment. Booking through other sources might turn up cheaper deals.
Book and Bed
This hostel in Tokyo's Ikebukuro district has the concept of an 'accommodation bookshop'. Now, before you can cry, "This just sounds like some cynical attempt to flog books!", the books here aren't for sale. In fact the English text on the homepage is even more humble, "The perfect setting for a good nights sleep is something you will not find here. There are no comfortable mattresses, fluffy pillows nor lightweight and warm down duvets.". You've got to respect the honesty, I suppose. What you do get in Book and Bed are dorm beds tucked in behind bookshelves, with books on em. 1,700 apparently. This writer's initial reaction of, What's the point?, has subsided, and I now see the beauty. Where manga kissa and Internet cafes encourage nights of chain-smoking, picture books, and porn, Book and Bed is onto something far more wholesome, and should be celebrated for it.
Cost (exc. tax)
Standard: 4,500 yen
Compact: 3,500 yen
Day-time plan: 1,500 yen (13:00 - 19:00)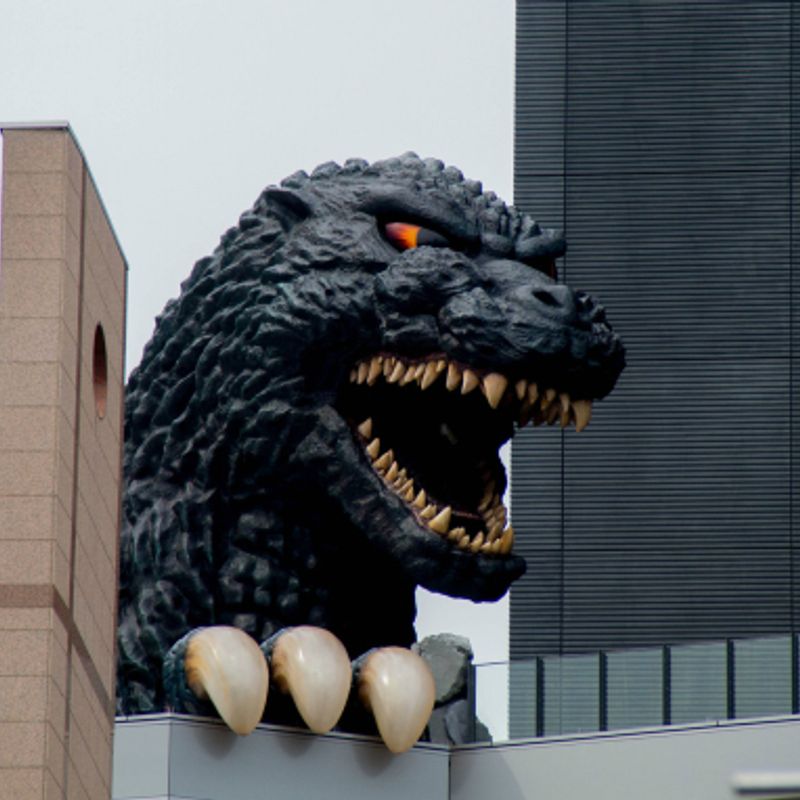 Hotel Gracery Shinjuku
There was a lot of excitement surrounded the release of movie director Gareth Edwards' take on Godzilla. Amongst the scramble for kaiju based marketing opportunities, Hotel Gracery Shinjuku managed to pass itself off to the international media as the Godzilla Hotel, a remarkable feat given the contrasting names. And the fact that only two of the hotel's rooms are Godzilla themed. Still, there is a massive Godzilla construct stuck on the roof which can be seen from one of the rooms. Confusingly though, the hotel announces on its website that reservations of the rooms is 'by only our website'. The next line reads 'Reservation site is under construction'. The room opened in April 2015!
Cost
According to IGN, the Godzilla Room costs 39,800 yen on weekdays. 49,800 yen on weekends. The Godzilla View Room is 15,000 yen a night.
Web: Hotel Gracery Godzilla Promotion Landing Page
Henn na Hotel (変なホテル)
Literally, Strange/Peculiar/Odd/Eccentric Hotel. The homepage for this Nagasaki based lodging has motion imagery that looks a bit like a Bjork music video. The tagline (in English) is 'A commitment for evolution'. On the positive side, this means the incorporation of a number of energy saving, environmentally friendly systems. On the dystopian side, and let's face it, the hotel's selling point, the majority of staff at the hotel are robots. Quote; 'Please feel free to enjoy conversing with these warm and friendly robots…'. Errm, yeah! I wonder what their thoughts are on world conflict and poverty?
Despite the hotel's name and concept, rooms here are hilariously normal. As for the robots, they seem to be in the form of trussed-up flight attendants, and … dinosaurs! I feel like this place should come with a parental advisory for its potential to give the little ones nightmares.
Cost (exc. tax)
Standard room (1 person): 14,000 - 28,000 yen
Standard room (2 people): 8,500 - 10,500 yen
Superior room (1 person): 16,000 - 30,000 yen
Superior room (2 people): 9,500 - 16,500 yen
Deluxe room (1 person): 20,000 - 34,000 yen
Deluxe room (2 people): 11,500 - 18,500 yen
Shout Outs To Some of The Regulars

The One Made of Ice
Hokkaido manages to stay frosty enough to accommodate over-nighters in rooms of frozen water.
ICE HILLS HOTEL in Tobetsu is one option. The hotel is scheduled to open from Jan 15th - Feb 28th.
Cost (per person per night, based on two people sharing)
10,000 yen - 21,000 yen depending on the day.
Web: http://www.icehillshotel.com/index.html
Hoshino Resorts Tomamu (Hokkaido) opens and ice village over the winter which, providing conditions are right, includes a 'hotel of ice'.
Cost
20,000 yen per person per night (?)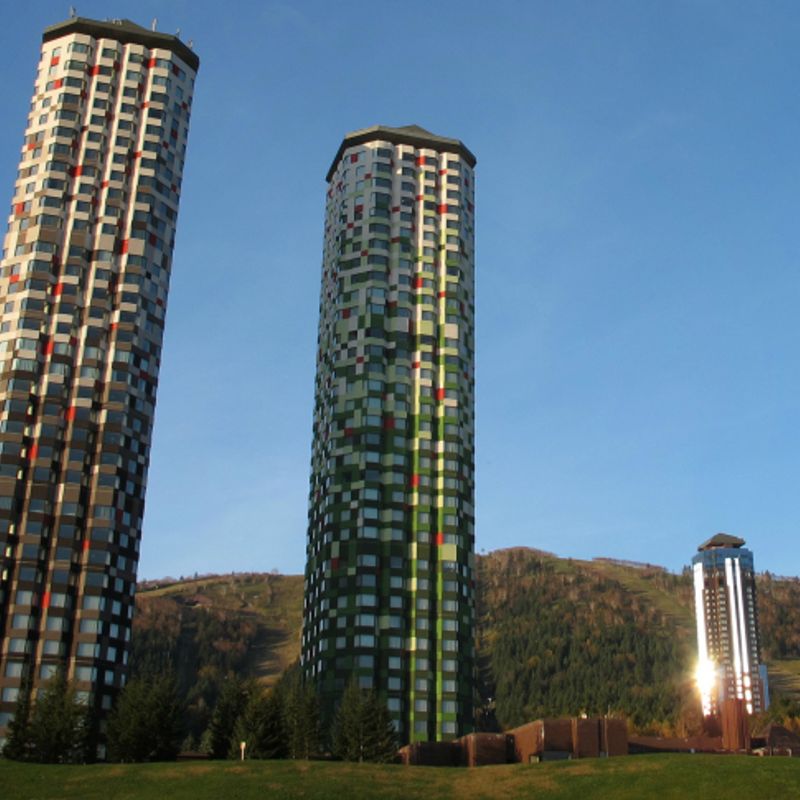 If the idea of overnighting in a room of ice doesn't sit well, Hoshino Resorts 'The Tower' (above) is nearby, and a suitably bonkers looking building given its natural setting.
Cost (per person, per night based on two people sharing)
From 5,000 yen
The One With Anime Themed Rooms
Ikenotaira Hotel in Nagano (池の平ホテル) has Kamen Rider (仮面ライダー), Princess Precure (プリンセスプリキュア), and teddy bear rooms. The setup here though, seems to be for young families.
Cost (varies wildly depending on day of the week)
Between 13,000 - 29,000 yen per person per night.
Web: Ikenotaira Hotel rooms (Japanese only)
The Grand Pacific Le Daiba currently has a number of Gundam themed rooms.
Cost (per person per night, based on two people sharing)
15,900 yen / 27,500 yen / 34,500 yen (depending on room type)
Web: http://www.grandpacific.jp/lp/gundam/ (Japanese only)
Shinjuku's storied Keio Plaza has two kinds of Hello Kitty rooms aimed at young couples and families. Non-smoking (as if it needed to be said). We'd tell you the costs but actually, the rooms are fully booked for the next year (according to the their website)!
Web: http://www.keioplaza.com/rooms/special/kitty.html
The One That Looks Like A Set From Star Wars
ToreTore Village in Wakayama is a collection of petit, dome-shaped rooms, that look like they've been modelled on some CGI creation in a sci-fi movie. On the outside at least.
Cost (per person per night, based on two people sharing)
7,000 - 11,000 yen
Web: http://www.toretore-village.com/index.html
The Old Standard
The Nakagin Capsule Tower (main image) must surely have set the standard for unique hotels in Japan. Completed in 1972, this Shiodome/Ginza architectural show-stopper has seen better days. Rumour has it that half of the capsules (or rooms) are in disrepair and go unused. Others, however, are permanently occupied. Go see for yourselves before they tear it down. Bookings can be made through airbnb.
Cost
9,000 yen
Web: airbnb
If you've stayed at any of the above, or have your own addition to this list of unique hotels in Japan, we'd love to hear from you. Oh, and let us know of the cost, too! Leave your comments below.
Twitter: @City_Cost_Japan
Photo credits
'Godzilla': AleGranholm License
'Tomamu': MIKI Yoshihito License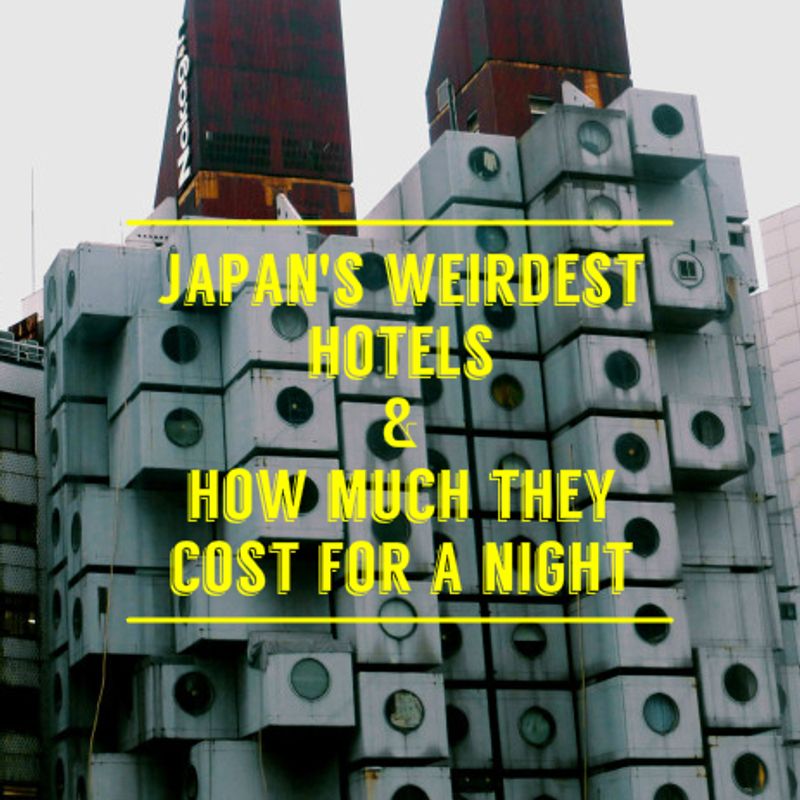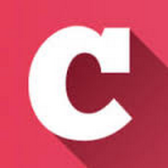 A Q&A and blogging community about life in Japan (plus a load of life-in-Japan stats!). Get your questions answered, share your experience! | Inquiry -> KyodoNewsDigital International Media | Tokyo, Japan | +81 3 6252 6402
---